Find Average Cost of Moving Truck Rentals
So, moving day is on the horizon and you're working out everything that needs to happen in relation to your main event. You want to be sure that you're doing everything possible to get results and that you're not going to be stressed out about the details that may arise in the midst of it.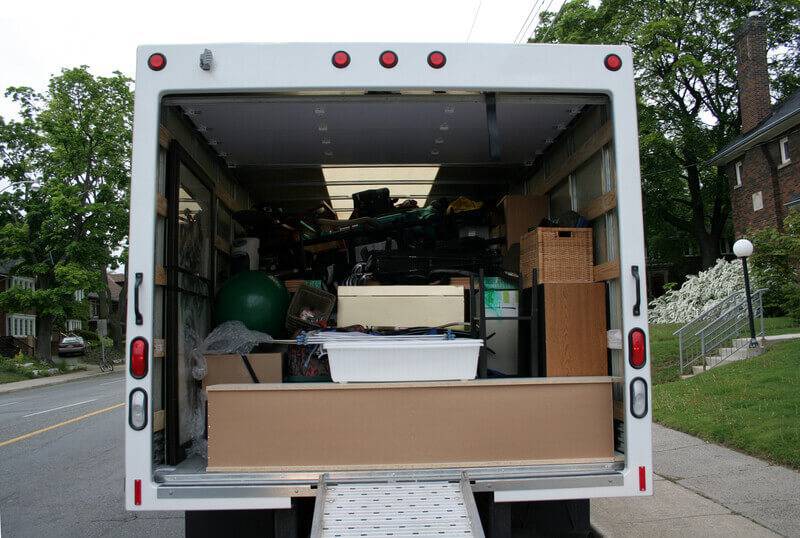 So, moving day is on the horizon and you're working out everything that needs to happen in relation to your main event. You want to be sure that you're doing everything possible to get results and that you're not going to be stressed out about the details that may arise in the midst of it.
You've already decided that your best bet is to get a moving truck rental instead of hiring local moving truck rental companies to drive your moving truck from point A to point B. But, how are you supposed to find that rental, anyway? What sorts of things do you need in order to be able to work out everything in a manner that is practical?
In this guide, we're going to share some of the things that you need to consider in order to determine how much money local movers and rental companies are going to charge you when you decide to rent truck.
How Far is the Truck Going?
Distance is a huge factor in determining how much you're going to pay a moving truck company for a rental. In many cases, you can pay a minimal amount of cash in order to ensure that you have a truck for the day for a local move. Local moving companies will rent trucks out for $20-$50 for the day and leave it at that.
Now, long-distance moves are a little bit different when it comes to renting a truck. In most cases, you are going to have a base rate that you need to pay. Then, on top of that base rate, you will likely need to pay a certain dollar value per mile (10 to 50 cents is fairly common).
Of course, these only apply to what you're paying the company. You also need to keep in mind that you need to take care of things like gas and whatnot in order to keep your truck going from point A to point B. These costs could end up being a couple of hundred dollars.
How Long Do You Expect to Have the Truck?
The amount of time you plan on having your truck is also a consideration that you need to go ahead and explore. For local moves, it's likely that you're only going to need to have possession of the truck for a day or two, which can keep costs low for you and the budget that you've put together. But, at the same time, you may need it a little longer if you have to take multiple trips.
For long-distance moves, these numbers can get really complicated. You need to be sure that you do the very best that you can in relation to when you're going to move. For long-distance moves, it's likely that you're going to have the truck for anywhere up to a week, so it's essential to know what you're doing there.
Along with this consideration, also be realistic about the length of time. You'd rather bring the truck back a couple of hours ahead of schedule instead of trying to beat the clock and then end up running late. Many moving companies have some sort of a late fee associated with a late dropoff, so overestimate well and you'll be ready to go when you need to do so.
How Large of a Truck Do You Need to Rent?
The size of the truck ends up playing a role in the cost of your move as well. It can be hard to determine exactly what it is that you need in terms of size. Depending on the company, trucks can come in a variety of sizes, from 20 feet all of the way up to 26 feet. 26-foot trucks can move up to 5 bedroom homes, but they are large and they will cost much more than a 20-foot option.
What if you need more space than that? That's where things may get problematic. If you don't have any sort of specialized CDL license or the equivalent, it's likely that you're not even going to be allowed to drive a moving truck of that size. In those cases, you're going to have to work with a local moving company in order to get a driver and take care of your move.
Who is Will Driving the Truck?
There are a lot of rules about who is allowed to drive a moving truck rental. The minimum age of the driver is 18, 21, or 25. You can, sometimes, rent a moving truck to drive at a younger age than you can most cars, which is interesting to consider when you think about it.
When you put together the contract and everything for your moving truck rental, you will have to provide them with the information around who you plan to have driven the truck. Even if you're only driving a few blocks, you need to be sure that you're honest and include pretty much anyone and everyone who may end up behind the wheel, even if they don't end up driving it.
Now, of course, you may have to pay more depending on the number of drivers that you have. Some companies will allow you to have the first couple of drivers for free, others may make you pay past one, other truck rental companies may not make you pay extra at all.
What Insurance Do You Need?
Different trucks and different companies are going to have various requirements when it comes to insurance. For example, some companies include insurance in whatever they charge you, so your trip is covered and you don't need to worry about whether or not you have to pay extra.
In some cases, your car insurance actually does the coverage for you. You'd have to look at the specific terms around your insurance and, possibly, talk to your insurance company about your coverage. They may even have an extra plan that you'll be able to use in order to ensure that you're covered in the truck.
Lastly, some truck companies have separate insurance that you have to spend money on. This could be anywhere from $20 to $150. It may also be a deposit that, when you return the truck, you get some back. You'll learn about which of these methods that your company utilizes when you talk to them.
So, What's the Final Verdict on a Cost?
It depends. If you're working with local movers and completing a local move on your terms, then it could only be $20 to $100, depending on how many days that you have it. That allows you to save a lot of money on the process. But, remember, you'll need to convince some of your friends and/or family members that you need some help to accomplish everything. You may end up with some extra costs because you want to feed them or thank them in some other fashion.
Long-distance moves could end up being anywhere from $250 to $1000 for a truck rental, depending on everything that we've shared in this guide. Longer trips will always call for higher costs, whether you hire a long-distance or local moving company to deal with it or if you do it all on your own. So, you want to be certain that you compare all of the costs that you're looking at so that you can make an informed decision about the process.
Frequently Asked Questions
Are there alternatives to moving trucks?
Absolutely. Some people will just borrow a friends' van or pickup truck in order to try and move everything where it needs to go. Other people will use something like a moving pod, which they can load up and send off without hiring local movers to take care of things. You'll have to look, but you can find options if your budget is tight.
Can I sell my furniture and then just take everything in my vehicle?
Yes. The issue is figuring out whether or not that is going to be easier and/or more affordable for you in the long run. Many people who are moving cross country end up considering this method because it saves them money and they can start from scratch.
Will movers load and unload moving trucks?
Certainly. Some moving companies will offer loading and unloading services for people who prefer to take care of the whole driving experience on their own. More often than not, these services end up being a little less than if you have the movers drive (and a lot less if you're pricing out all of the costs associated with hiring some long-distance movers).
Moving Day Is On Its Way
There are a lot of things that you need to do in order to get ready for your move. By taking the time to figure out which truck is going to be best for you, you can be sure that you have it all in order and that you're able to stay in your budget.