What is the Average Cost to Move Interstate?
Changing your life and moving to a different state is not an easy decision, and there are a lot of things that are involved in the process. The fact is, you need to be sure that you're doing your best to learn about all of the options and to know that you're making it easier on yourself than you would otherwise.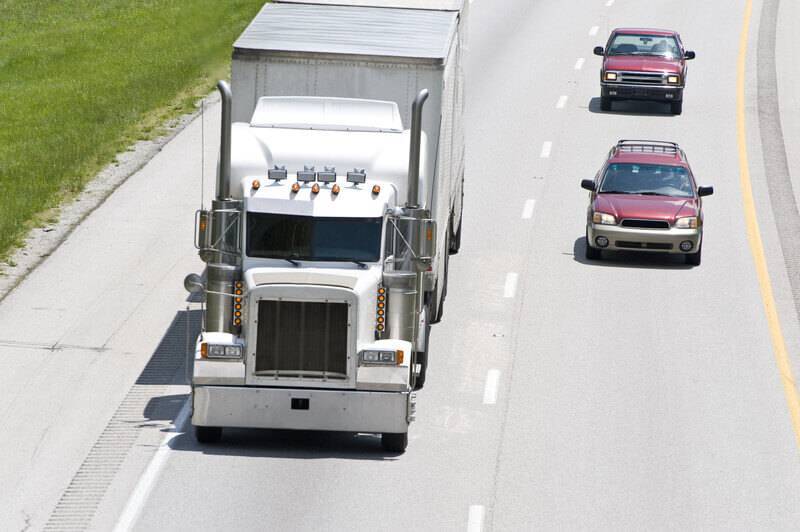 Changing your life and moving to a different state is not an easy decision, and there are a lot of things that are involved in the process. The fact is, you need to be sure that you're doing your best to learn about all of the options and to know that you're making it easier on yourself than you would otherwise.
So, you may be looking at whether or not you want to hire movers to take care of things. How much do movers cost? Are they your best bet for doing things in a stress-free way? And how much are you going to need to budget for an interstate move?
Let's take a look at how costs typically break down when you're paying for a move so that you can have a better idea of exactly how to budget everything properly.
How Much Are You Taking?
The amount of stuff that you're taking with you is, often, the #1 thing that you will need in order to make an accurate estimate of how much you'll spend.
For example, a 2 bedroom apartment has fewer items in it than a 5 bedroom house. The 2 bedroom apartment can likely be loaded and unloaded in a day (if it's local), and a few days if it's long-distance, and that's only because of how far you need to drive.
On the other hand, the 5 bedroom house is going to need several movers in order to get the job done correctly. The movers may need an entire day, or more, to complete a local move and several days for long-distance moves. So, the movers are tied up for longer, which means that are fewer moves they can do, so the related charges will be higher.
Do You Have to Rent a Truck?
There are a handful of instances where you may need to consider the option of renting a truck. Most moving companies don't require you to rent a truck if they are taking care of loading, unloading, and driving.
But, if you're driving the truck yourself; or you're doing the entire move, then you're likely going to need to rent a vehicle to do the hauling. Many people will rent a truck or van, and then tow their personal car behind it.
Truck and van rentals vary based on the company that you decide to go with. But, the way they figure things out is pretty similar. It's typically based on how many days you need it, how much mileage you put on the vehicle, and extra fees related to insurance and whatever else may be required for your rental.
How Far is the Move?
Distance plays a role in how interstate moving companies are going to calculate your moving costs, as well. In many cases, the first thing that a moving company is going to ask you is related to where you're headed and where you're starting from.
Typically, if a move is 100 miles or less (and yes, even if it goes over state lines), you're going to be paying a rate based on time rather than distance; it'll be an hourly rate related to how many movers will be assigned to your job (which we'll talk about more in the next section).
If it's over 100 miles, then you're looking at more complex calculations related to the weight of your items and distance. Mileage is a big part of these calculations, so you need to be sure that you're as accurate and forthcoming as you can be when you start offering details related to how far you expect your move to be.
How Many Movers Will Be Involved?
Most interstate moving companies will have some sort of plan in relation to how they'll take care of your movers. In many instances, they will schedule some movers from the location nearest you to bring the truck and load it up.
Then, depending on the distance of the interstate move, they'll send 1-2 movers to drive the truck to the new place. Movers from the location nearest your new home will meet you there, and they'll help the drivers to unload the truck there.
Smaller companies that don't have multiple locations may have to do it a little differently, sending all of their movers with you to the new place, or accounting for the fact that only 2 people are going to be able to unload everything.
Of course, if it's a shorter move, they'll likely just take 2-3 movers that will caravan together with your moving truck and then they'll take care of the move as quickly as possible.
Either way, your charges will likely be sorted out based on how many movers that they ultimately decide to send and how long that they'll be with you, so you need to keep that in mind as you sort out the details of the costs.
How Quickly Do You Need to Be Moved?
If your moving date is flexible, you're going to find many more choices related to how much you'll pay and which services are going to be available to take care of your move. If you're last-minute with your scheduling, you're likely to accrue more fees and have fewer choices.
That's why, if you can, you want to be sure that you get things going as quickly as possible. There are, obviously, circumstances where you can't help it (job offer that you need to get to quickly, etc.), but if you aren't in that situation, then you want to see what you can do to make things a little less stressful for yourself (and, ultimately, a lot less expensive).
Do You Need Additional Moving Services?
Another cost that may arise when you're looking at moves is how much you're going to need to pay in order to get additional services related to your move. Many moving companies offer additional services that can help to make the moving process simpler for you.
Additional services can include white-glove service options (which are related to moving large and/or fragile objects), packing and unpacking your items, renting storage units, and more. Don't be afraid to ask about services that you want or need for your move; many companies will oblige for a small fee.
The moving company may also have to move and packing supplies for rent or sale. So, if you're in need of moving blankets, boxes, kits, or other packing supplies, those moving companies will ensure that they can supply everything you'd need in order to be able to complete your move without delay. 
Using a Moving Cost Calculator
One of the most useful tools you will find during moving prep is a moving cost calculator. There are a lot of websites that offer them, and many of them allow you to utilize their services so that you can get estimates and know about how much you're going to spend on moving services and whatever else you need for your move.
If you have all of the information that we listed above, you will discover that it's that much easier for you to get answers and know what exactly you're able to spend on the process as a whole. Plus, if you find a calculator on a provider's site, you'll have a much better idea of how much their services will cost you.
Frequently Asked Questions
Do interstate moving costs differ from international costs?
Yes – and you'll find that the moving cost calculator that you use for each type of move is going to vary greatly. Unless you're moving to Canada or Mexico (where you're less likely to send your items via air or boat), you will likely need to pay a lot more than if you stayed within the United States.
Can I really save money if I "hire" my family and friends?
It depends on the situation. Sometimes, you'll find that you're much better off just asking friends and family to take care of things with you. Other times, it's going to cost the same and you may be better off hiring a moving company. Compare prices and see what ends up giving you the most bang for your buck.
How early should I plan the details of my move?
As soon as you have a destination and some dates, you want to start putting all of the pieces into place so that things can be completed. In many instances, you will find that the sooner you start, the better off you'll be and the less stressed you are. On top of that, you can save a few extra dollars when you book early, too.
Prepare for Your Interstate Adventure
Moving day is likely coming more quickly than you expect, and there are a lot of things on your list if you're looking to get ready for an interstate move. Start getting the balls rolling and use our guide so that you can prepare for your move and know about how much you could end up spending on the whole thing.