10 Tips To Choosing The Best Moving Truck For Your Move
Moving isn't oodles of fun, and it's not something that people generally get excited about. Sure, there is the excitement of moving to a new place, meeting new people, and trying out new opportunities, but you'll be hard-pressed to find anyone who enjoys the process of moving.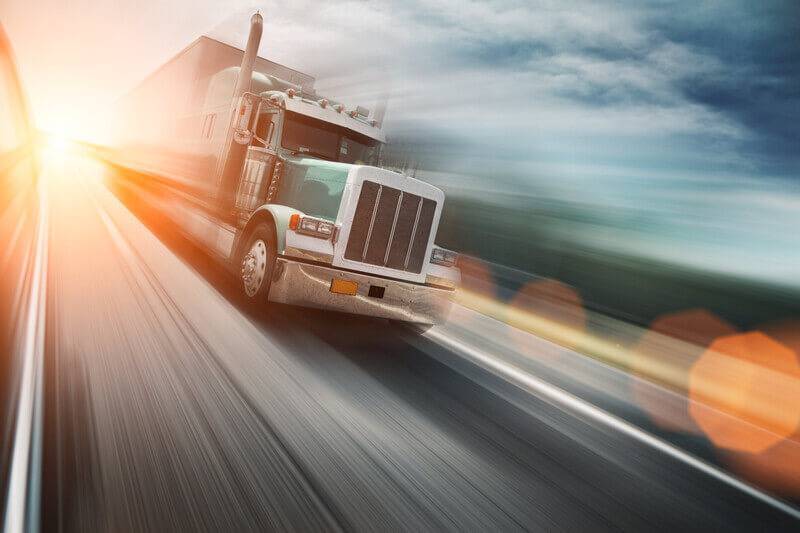 Moving isn't oodles of fun, and it's not something that people generally get excited about. Sure, there is the excitement of moving to a new place, meeting new people, and trying out new opportunities, but you'll be hard-pressed to find anyone who enjoys the process of moving.
And what a process it is. You have to decide whether or not you are going to hire local movers, you have to find some people to help you load all of your stuff up, you have to decide what all is going with you and whether or not you're getting rid of anything you don't use. You'll also need to be considering truck rental companies when the time comes to find the right moving truck.
So, if you're going to rent a moving truck and take care of some of the heavier parts of the move yourself, just how do you find the best moving truck for the job? Aren't there all kinds of moving trucks out there to choose from?
If you've never went through planning and pulling off a big move before, then these questions are only natural. Here are ten easy tips to help you find the best moving truck for your move.
1. Consider the size of the truck you'll need
It is important to remember that moving trucks come in all shapes and sizes. You'll want to make sure the potential truck you select will have enough room for all of the stuff you plan on taking with you during your move.
Examine the contents of your home and begin making a moving checklist about some of the things you own. You can even divide the checklist into different rooms of your house to make it easier. What do you want to get rid of, and what do you plan on taking?
Having some of this information in your mind will help you narrow down your options when choosing the right-sized truck to rent. After all, you have to make sure you have plenty of room in the moving truck to safely accommodate everything you plan on loading up and taking with you.
2. Consider how much you have to spend
Your budget is one of the most important parts of your move, so you should do everything you can to stick to it. Research different truck rental companies and get a good idea for their rates. You should also consider how far you're moving and what fuel will cost (you'll pay for the daily rental of the truck, plus fuel).
3. Think about insurance
Is the moving truck insured? You should make sure you work with a truck rental company that covers their moving vehicles with the right insurance, especially if you're taking it for a long-distance move. You don't want anything bad to happen, but you can never predict the future.
Get in touch with any truck rental company you are thinking about working with and make sure they are properly insured. The best companies will want to make sure you are covered in the event of an accident, so doing your due diligence beforehand will help you weed out any potential rental companies that might not be the best fit for you.
4. Have a driving strategy
Keep in mind that most moving trucks only have a front bench, so not a lot of room for many passengers. Decide who is going to drive the moving truck, and who else may be riding in it. Depending on how many people you have in your moving party, someone is going to have to drive your personal car, someone will have to drive the moving truck, and someone else will have to drive any other vehicle the family may have.
If you want to complete the entire move in one trip, make sure you have a driving strategy, and that the moving truck you rent is able to accommodate this strategy, if possible.
5. Make sure your rental truck is in good condition
Most major truck rental companies will double-check on all of their vehicles, but you'd be surprised at what might go unnoticed sometimes. Do a thorough examination of any rental truck you consider, doing your best to make sure it is in good shape to drive.
You don't want to rent something that's been wrecked or that has damage that has gone unnoticed. This could come back to mess with you later.
6. Make sure you're familiar with the truck rental company's policies
Many different rental facilities have different rules on how you're charged, where you should return the truck and more. Make sure you know what you're paying, what you're paying for, daily charges, and where the company would like the truck returned when you're done with it. Many companies also require you to sweep the back out of the truck when you're done with it.
7. Inquire about moving supplies
If you're running low on supplies like boxes or moving tape, you might be surprised to learn that some truck rental companies will be more than happy to help provide you with moving equipment along with your truck rental. This could be a big help for people who don't have the budget to buy brand new moving supplies, so simply calling and asking might help you out quite a bit.
8. Always get a quote
Regardless of whether you hire movers or rent a moving truck for yourself, you should always have a good idea of what you're spending before you make any final decisions. Get more than one quote if necessary, so that you'll have more wiggle room in deciding the best option for your budget.
9. Look for any additional fees
You don't want to be paying for surprise charges and random fees when your move is complete. No matter what company you work with to rent your moving truck, make sure any potential additional charges are spelled out in plain terms.
10. Know all of the accepted payment methods
You should always know how you're going to be able to pay, as well. Check up on all the accepted forms of payment for the moving company or rental company you're working with. If they're legit, they should accept most major credit and debit cards, along with any other forms of payment they may accept.
Frequently Asked Questions
Do you still have questions about finding the right moving truck? Here are some common questions on the topic, and their answers.
Is there a truck rental company that helps with moving supplies?
If you're having difficulty finding moving supplies for your big move, you might like to know that U-Haul offers a moving supply exchange program for their customers to take advantage of. If you're in need of something, like moving boxes, U-Haul may just have you covered.
What moving truck company is the best?
Each of the truck rental companies has their own perks, and what is best about them may depend on your budget. For example, some find the best value for their money to be Budget Truck rental lines, while some folks will claim the best overall to be U-Haul or Penske. At the end of the day, it all depends on your unique needs and budget.
What size truck should I rent?
Only you can answer this question. Do an honest look around your home and think about what you're keeping and what you might get rid of. If you can live without a lot of things and don't plan to take much, then a smaller moving truck will be fine. If you need to move the contents of a three-bedroom home, however, you'll find you're going to need a much bigger moving truck.
Movin' On Up
Once you have decided on the right moving truck rental for your needs and your budget, all that's left is to load it up with all of your things and hit the road. In no time at all, you'll be at your new home, unloading the truck and getting ready to begin your new life at your new place.
Think of your moving truck as your one-way ticket to the future. By selecting the right one, you take one more step towards arriving at your new home and your new life.