Best Online Moving Marketplace
Some places are specially dedicated to show various moving services to pick the one that matches your move. These places are known as moving marketplaces. The process of hiring movers becomes easier with the help of moving marketplaces. Moving companies can list their services on the platforms and receive offers from customers ready to move to another home. Customers can also list the items they plan to move and obtain various bids or quotes from different service providers.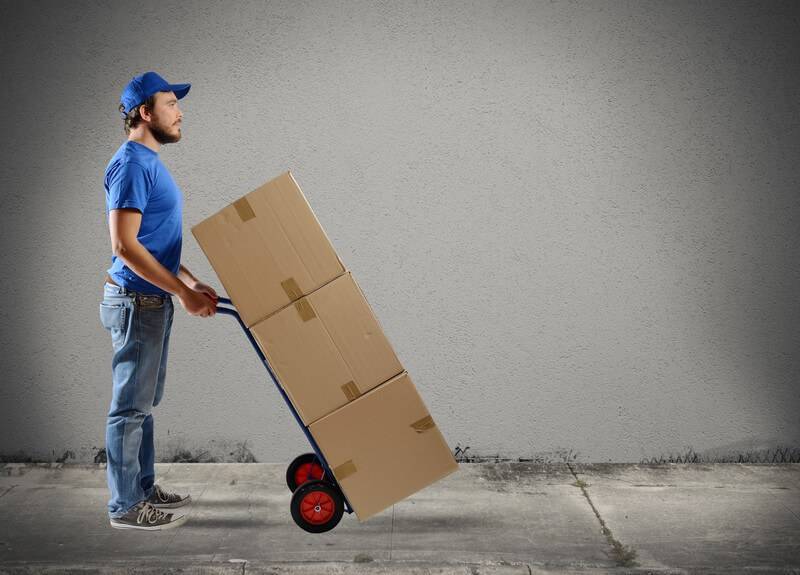 Some places are specially dedicated to show various moving services to pick the one that matches your move. These places are known as moving marketplaces. The process of hiring movers becomes easier with the help of moving marketplaces. Moving companies can list their services on the platforms and receive offers from customers ready to move to another home. Customers can also list the items they plan to move and obtain various bids or quotes from different service providers.
The way people go by their businesses has been influenced by technology and lowered the stress of looking for trusted services closer to you. Consumers are able to see and understand all they need to know about a particular mover and book their services as needed through a moving marketplace.
With professional displays of moving companies, you get the chance to select the moving service that best matches your needs in the comfort of your home. iMoving is an example of an online moving marketplace. Currently, only a few numbers of the moving marketplace can be guaranteed, as there are a lot of scams around. 
There are many moving marketplaces in the market, but they do not all perform the same functions. Some platforms are way quality than others. We have researched and reviewed many moving marketplaces, and we have compiled a suggestion for the movers as well as the consumers to have the sweetest and smoothest moving experience. To simplify things for you, we have screened the list to the best two marketplaces that had gone through a lot and still running currently. We will discuss each of the company, offerings, and their mode of operation.
Find them discussed here: 
#1 iMoving
This is one of the best and leading marketplaces established to provide solutions to problems like poor service delivery, late arrival from movers, hidden charges, extra charges, damage or loss of items, bad service delivery, as well as other moving scams experienced by most people on moving day. iMoving presents you with a platform where transparency and reliability are observed between movers and consumers for problem-free moving transactions.
iMoving is a marketplace specially designed to organize your move (local or long distance) and manage your move from loading your items into the truck until they reach your new home. The website allows movers and other moving-related services to list their services on the marketplace and drive targeted traffic to the website. 
Consumers who are set to move to another home will only supply the details of their move, review and make quote comparison, select a mover, and make an online booking all at the same platform.
Being an iMoving user implies that you have to choose fully licensed and insured professional movers based on users' recommendations and reviews. Since you won't be dealing with movers directly, you may be offered a fixed price, and your entire transactions are protected and packaged with a full refund guarantee in the event of an issue with your transaction. 
Any moving company on iMoving is all committed to protecting customers' belongings and making sure the process runs smoothly as that is iMoving's vision. They take care of their customer's belongings with care by wrapping and packing fragile items like paintings, mirrors, lamps, electronics, delicate furniture, and so on with protective materials.
iMoving performs screening and research on all the movers before picking them out one by one and allis owed to be a member on the platform for customers to transact with. 
They monitor each and every transaction made on the website and offer you the needed support and help through the moving process.
The platform makes sure all their movers undergo the following process to vet and pick them out:      
Holds a Certificate of Insurance (COI).
The moving company is verified by the local state government or department of transportation.
iMoving conduct an interview to examine all claim.
They agree with the platform to be liable for any problem with a user and removed if found guilty in any of the platform's community standards.
Users are allowed to give movers ratings based on the iMoving community standards and are held responsible for each information provided on the platform. 
Why iMoving is the best online moving marketplace
Most customers choose iMoving because of the number of qualities they have. iMoving is capable of enhancing the moving experience of users on both sides. Here are some qualities users tend to enjoy: 
Transparency: This is important to iMoving mode of managing the site. Transparency is required of each marketplace due to their function; being the intermediary between customers and movers. Transparency includes pricing, quick and accurate updates on inventory, honest ratings, and moving companies' reviews. iMoving is clear in making sure information on the platform is provided with clarity.
Professionalism: iMoving operates with a higher level of professionalism, and this is why it excels most of the time. Its team of experts is always on point, putting in their best for improvement to always stand tall in the industry.
They always display positive and helpful attitudes with professional behaviors and integrity. iMoving understands that moving companies are offering services in their name, and so they make sure the movers are operating on the same level of standard with them.
Respect: Both consumers and movers on the platform are treated with uttermost respect, and they also request everyone to do the same. This has been possible so far with a mover-consumer relationship that improves the existing great transactional atmosphere. 
Security: All the moving companies on iMoving are secured and can assure you of professionalism, insurance, and show you their license to operate. As discussed earlier, the platform screen movers before they handpick them to list their services. 
Reliability: We all need a reliable moving company for our move when the time comes. Moving Feedback understands the reliability of iMoving to be of great value, which is one of the reasons the platform is ranked on the top. This quality reflects in all the moving companies to the completion of all relocation processes. 
Accurate and instant moving quotes: iMoving have enough professionals to help figure out the actual price for a move after giving the needed information like distance, packing requirements, inventory, restriction, and other needs as listed in the form you will fill. 
Experienced customer support crew: The entire customer support team at iMoving is experienced and well-behaved to manage all your requests. Immediately from the day, you make reservations until you arrive at your destination, the support team at iMoving will help you on the phone, email, and live chat. 
Payment protection: iMoving takes care of your payment aspect so that you won't be scared of losing your hard-earned money. Payment will only be released to the moving company seven days after completion of the moving process, and you are satisfied with the outcome. The platform manages any dispute that arises in order to protect its consumers. If your job gets cancelled by a mover, iMoving will get you a new moving company that matches your budget.    
#2 Unpakt
This is the second marketplace we also guarantee. If you have heard about the company before, you would also know that there is more to Unpakt than making comparisons. You can also plan, consider several options, book, and manage your move from start to finish. Our team conducted a review on the marketplace as the tool that simplifies and makes booking less stressful for users. Unpakt closes the gaps between consumers and movers and makes the process of finding movers stress-free. 
You can obtain your move's actual price on this platform without sharing your personal details with the whole public. No more need to choose a mover and wait for a long time to obtain your quote, and after getting one, it turns out to be too expensive. Unpakt is available to manage this.
You obtain a nice deal from different moving companies and select the best one for your needs. You just supply the details of your move on the platform; make a comparison of different prices, user reviews, and ratings on the moving companies, select one, and book online with just a few clicks.
You have total control of your move on Unpakt; you pick a date, a mover, and make modifications as needed. All movers on Unpakt are verified, and their team makes sure they are experienced, insured, licensed, and reliable before they are allowed to list their services on the platform. 
Why Unpakt made the list
The qualities possessed by Unpakt make it one of our best marketplaces. Unpakt was screened with its criteria, and the platform was discovered qualified to do a better job than others that are not on this list. It offers a great environment for consumers and movers to transact securely.
Here are our reasons for choosing Unpakt: 
Easy booking and stress-free moving experience: Unpakt offers a great environment that supports you without the need to go the extra miles to book your move. The process is simple: Plan, Compare, Book, and Move-in a few minutes.
Price guarantee: Unpakt assures you that the price given by movers will not change unless you make adjustments to your plan. Consumers can receive the exact cost of their movement since they are fixed and listed based on each mover rate. 
Service guarantee: To make sure the mover you are dealing with is licensed and insured, Unpakt screens all movers and make sure they satisfy their service standards. If a moving company failed to meet Unpakt's service standards, they get removed from the platform. 
Huge savings: You can save a lot of money with the price comparison package from Unpakt.
Satisfaction guarantee: Unpakt makes sure its users are satisfied; hence, it ensures you are satisfied before marking the transaction completed. 
Live customer support: Unpakt has well-trained and dedicated customer support to respond to all your questions with the call, email, or chat.     
Frequently Asked Questions
Do moving companies provide insurance plans for my belongings, in case an item got lost or damaged in transit?
Yes, insurance is among the package offered by reputable local moving companies on moving marketplaces. The majority of movers offer several packages based on the level of protection you need. The law requires the basic package in many states and only compensates you a certain amount of dollar per pound of the item that got lost or damaged. The compensation doesn't amount to much, especially if the damaged belonging is very valuable for you. We suggest you choose one of the premium packages as they often compensate for the item's replacement value in question. 
Do moving companies expect to be paid before or after the move is complete?
When you reserve a moving company from a moving marketplace, the marketplace handles your payment details. It implies that you supply your credit card details and may need to make a small initial payment. However, the complete payment is processed after the completion of your move.
As a matter of fact, there are moving platforms such as iMoving that hold your money in escrow for a week after completion of your move. That gives you enough time to report any problem with the moving company before the payment gets released to the mover. Even if such a feature is not available with the platform, full payment will not be paid until your move is completed.  
What restricts a moving company from increasing the price of my move after completing the move?
It is important to obtain a breakdown of the moving expenses from your local or long-distance moving company before choosing them from the online marketplace. The majority of movers advertise flat rate based on your moving size or by the hour. If the moving company advertises a by-the-hour rate, check the drafted document.
Some moving companies ask customers to pay for a certain number of hours, which may increase a local move's cost. Other companies give a flat rate on moving supplies and fuel charges. You also have an option to request for a binding quote from the moving companies. An agent from the moving company will come to your home or apartment, inspect your home, and provide you a binding estimate of your moving cost ( use a moving cost calculator).   
Conclusion
Moving marketplaces have been making a lot of impacts and will continue to develop and assist the moving industry, making sure of stress and hassle-free moving experience. More moving marketplaces will still come up, and we believe that we will recommend more for safe use in the future. The best moving marketplaces have been reviewed to be iMoving and Unpakt as the best currently. We will research many platforms regarding the moving industry to give you more useful suggestions to improve the moving experience.