Top 7 Tips To Calculate Your Home Moving Costs
Organizing a move requires a lot of planning and patience. Relocating, whether you are going just a few short hours or several hundred miles away, can also be quite costly. Unless you're made of money, the price tag of your move will play a big role in the decisions you make and how you implement your entire move.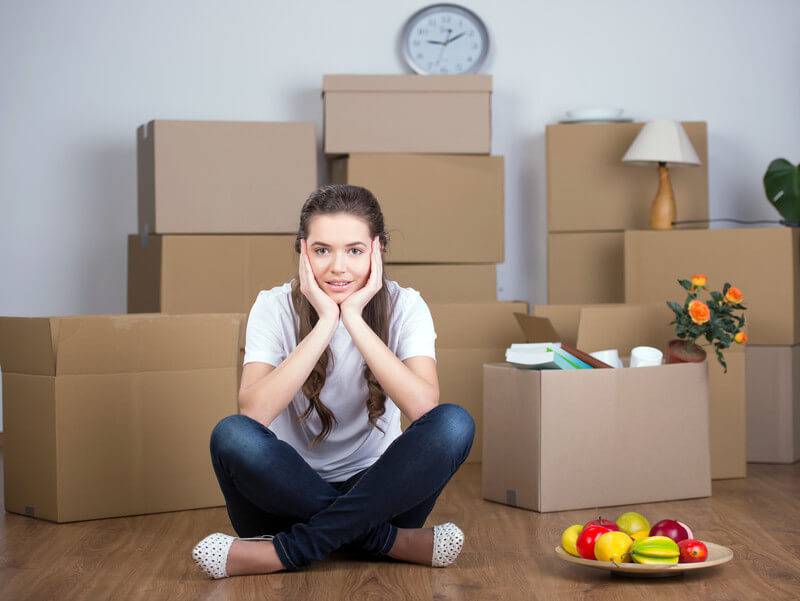 Organizing a move requires a lot of planning and patience. Relocating, whether you are going just a few short hours or several hundred miles away, can also be quite costly. Unless you're made of money, the price tag of your move will play a big role in the decisions you make and how you implement your entire move.
Before you start calling local moving companies, you'll want to calculate your home moving costs to make sure you aren't making any financial mistakes along the way. To find out how much you're looking at spending and budget accordingly, get a moving cost estimate (use a moving cost calculator).
Local movers can give you an estimate by taking inventory of your home, but you can start figuring out your costs on your own using these seven tips.
1. Determine the Type of Move
There is a large difference between local moves and long-distance moves, affecting everything from price to how items are transported. Local movers only perform moves that are within your state and a certain number of miles from your original home. Long-distance moves are moves of longer distances or moves that cross state lines.
Oftentimes, long-distance moves are carried out by professionals instead of handled by homeowners and residents. Long-distance and local moving companies offer many of the same services, though each mover differs from one another and their specific services should be assessed before deciding on a moving professional.
Local movers often have smaller teams than long-distance movers but interstate movers often have machinery and equipment available that can handle loading and unloading large or heavy items. Local movers will also likely charge an hourly rate while long-distance movers charge based on the weight of your items.
2. Create a Template
When you're looking to estimate how much you'll be spending on a project, especially one as big as moving from one home to another, it can be practical to create a template of your budget.
You can do this using software programs on your phone or computer, such as Excel or Numbers, which allow you to update and edit information easily. Apps can also make calculating large or numerous dollar amounts easier, as the program handles all of the computing while you simply input the data.
Of course, the technological route isn't for everybody and sometimes just a pen and paper can be enough. If you're a bit more old school, you may find an expense planner helpful, allowing you to keep track of your items and the costs to move them.
A record book for bookkeeping can also be used, though you may need to adjust column titles and other entry boxes. You'll also need a nifty calculator on hand to make sure all of your calculations are as accurate as possible.
3. Look at Moving Company Expenses
It is standard for local moving companies to charge a fee for fuel and moving labor, so ask around to get a good idea of how much this will cost you. Some companies also offer additional insurance for your items, which can be beneficial – especially if you are moving valuable or fragile items.
Other expenses that will need to be included in your moving calculations are additional charges for the distance traveled during your move, expedited services, flight charges, long carry fees, long haul fees, accessorial charges, and possibly shuttle services.
You should also plan for damages, which can occur even when using the best local movers in the area. While you won't be able to know exactly what will be damaged, add in a 5 percent contingency fee that you can calculate once you've added up your total moving expenses.
4. Consider the Costs of DIY Moves
If you're not working with local movers who can help you take care of your move, you'll be able to forego moving company expenses. You'll still need to add to your relocation expenses, though, to cover the costs of truck rentals, gas mileage, and more.
Insurance is another expense you'll want to consider along with the costs of renting equipment like loading ramps, furniture covers, dollies, and other items. You may also find it helpful to add in incidental charges, ensuring that you have enough to cover your moving expenses in case anything changes before or during your move.
You may also be more likely to damage belongings without the aid of professionals, so incidental damage expenses should be added to your moving estimate to help you get a clear picture of your costs.
5. Factor in Transit Costs
Individuals that own their own vehicle will need to add additional costs to cover the transportation of their vehicle, including maintenance fees and fuel. Lodging will also need to be calculated, as longer moves will require breaks on the way to your new dwelling.
Meals, sitters for children or pets, and even temporary housing should all be considered when estimating your home moving costs. Temporary housing may come with additional costs depending on the arrangement you make.
6. Calculate Packing & Storage Fees
It isn't always easy to figure out how much you'll be spending on packing supplies, but you should still try to calculate this and add it to your expense estimate. Some of the supplies you will need to budget for include:
Boxes
Markers or labels
Packing tape
Protective wrapping materials
Mattress padding and covers
Storage fees will also need to be factored in if you will require storage space for any duration before, during, or after your move. If you're planning on moving valuable items, consider adding supplemental insurance to your moving estimate.
7. Consider Expenses for Your New Home
Many people calculate the costs of their move and only consider how much it will cost to work with a moving company or rent vehicles, but this is only a fraction of the costs. You should also consider how much you will spend getting your new home ready to be lived in.
Some of the expenses you may need to add to your moving budget include home buying fees, insurance for your home or apartment, and redecorating costs. These are just some of the expenses you should plan for – there are even more where that came from.
You will also need to look at the costs of property taxes and deposits for apartments and utilities. Additional costs you should plan for include association fees, parking permits, and fees associated with using a broker for any part of your move.
Frequently Asked Questions
How accurate will a moving estimate be from professional local movers?
Professional moving companies have years of experience and aim to provide the most accurate quote they possibly can in most cases. You can help movers better estimate your costs by providing them with as much information about your home and move as you possibly can.
Make sure movers know what items they will be transporting and what items will be left in your old home, allowing you to receive an accurate estimate.
Do I have to tip the moving team?
Tips are not expected when working with professional moving teams, but feel free to show your appreciation by leaving a tip. If you're not sure how to tip, base it on how satisfied you are with their work and professionalism as well as with the results of your completed move.
As a general guideline, you can tip anywhere from $4 to $8 per hour for each moving team member – you can also tip more or less, depending on your budget and satisfaction.
Could I save money if someone else helps on moving day?
On the day of your move, you should let moving professionals handle all of the loading and unloading so that team members and your items can remain as safe as possible. These movers are trained, while household members or family friends may lack training and can get in the way while movers are trying to work.
You can be most helpful by preparing the home as best as you can before movers arrive and by ensuring that movers have a clear path in and out of the home.
Get Your Home Moving Costs in Order
Using these tips, there is no way you'll go into your relocation project not knowing how much you'll likely spend. The first step you'll have to take is figuring out whether your move will be considered an interstate move or an intrastate move, which greatly affects costs.
Calculating your moving costs is easy once you've created a template, looked at the moving expenses you'll accrue from working with a moving company, and have considered the costs of handling your move on your own. You'll also want to consider the costs of transit, fees for packing and storage, and new home expenses such as decoration costs and utility deposits.
These are just some of the ways you can estimate your moving expenses and plan accordingly for the next step in the journey called life. If you're curious about how accurate your estimate is, contact a local moving company and get more insight into your moving expenses and to figure out if you're on the right track.