The Cheapest Way to Move Locally in California
California is a very beautiful city with lots of opportunities, and exciting new things to try. As much as you want to have fun, and explore a little, there are also times when things might get a little serious, and you would need to know the best possible way to cut down on excessive spending.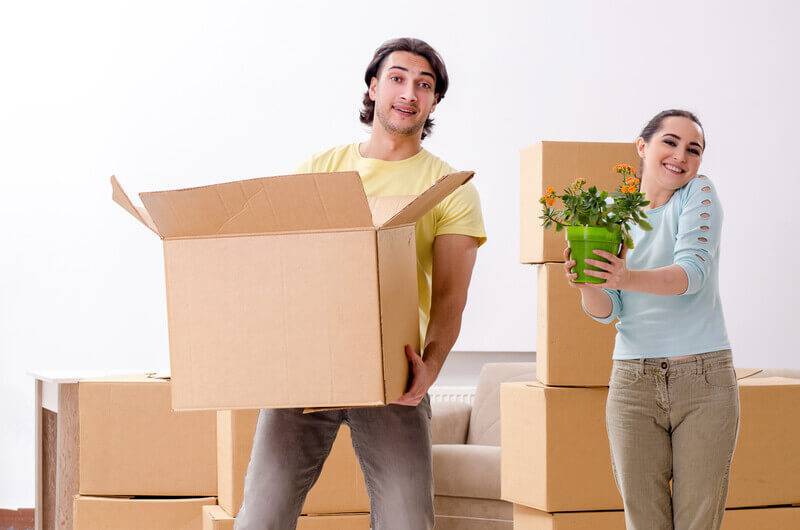 California is a very beautiful city with lots of opportunities, and exciting new things to try. As much as you want to have fun, and explore a little, there are also times when things might get a little serious, and you would need to know the best possible way to cut down on excessive spending. If you are looking to move within California and are looking for some of the cheapest ways, then you are at the right place as we would be sharing some of the best tips with you in order to save a great deal on moving.
Before we begin fully on the tips, you have to understand two things. First is the fact that you are within California, and the cost of moving might be a bit high. The second is that you are moving locally, and we might not play by the rules. We will be providing you with shortcuts, and useful tips that make moving locally all the more interesting, and cheap within California.
Cheap Ways To Move Locally In California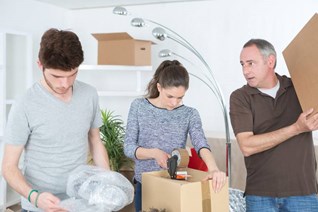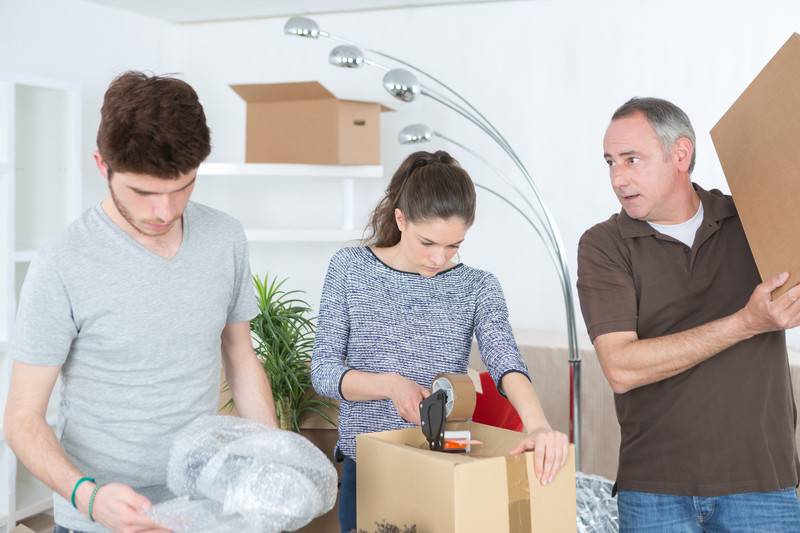 We already know that moving locally has a tag to itself for being overpriced. It doesn't matter if you are moving to a new home just a few blocks away, or a couple of streets away from your place, or an entirely different area still within California. The prices sometimes seem too much to handle. So you are here to use some of the proven cost-cutting tips to reduce a lot of spending. It doesn't matter how the situation plays out. The tips we are providing might be something you cannot do.
These tips are for those who plan to move on a really short term notice or have a long time to plan. When we say short-term, we mean at least a week or two to get some things straightened out. So the tips work well, but you have the choice of refusing or accepting to follow through or just passing on to hire any local mover you can get in California. So here are some of the tips to moving most cheaply, right in California.
Plan Your Move By Yourself And With Your Family And Friends
This is by far one of the cheapest methods you can ever get when you need to move. Instead of having to hire a moving company to handle the move, all you need to do is to hire a truck from the best truck rental company right here in California. You have to make sure all of your things are in order, and you have really good friends that will be there for you when the time comes. Remember we spoke about having time to plan this, time is of the essence so you can inform your friends and family on time for the move.
From calculations done, it has been confirmed that this is by far the cheapest alternative to hiring a moving company. But remember, what you want to avoid might end up coming back to you. If you do not get your plans vetted out, you will end up being disappointed and spending, even more, to cover up for emergencies that you never thought of. So a piece of advice for those who want to move by themselves and with friends or and family, you need to sort things out on time.
For moving with friends to work pretty well, here are some things you need to cover in your plan.
The first is, reliable friends. Nothing beats having the hands of those who will never turn their back on you when you need them the most. Once you have informed them, and everyone has agreed on a date, you can move on to making other plans.
The second id making sure you have a list of truck rental companies, carry out a simple survey on them all. After the survey, select the best truck rental company and schedule a date you will need them.
Try as much as possible to create a moving checklist of all your items, it's a pretty hectic process, but it's worth it. In the end, you will have all your items packed and will be glad for it.
Please note that it is essential you pay close attention to how you move if it is your first time. You stand a better advantage if you have handled a move before. You will know what to look out for, or if you have one of your friends or family who has the experience. Your household items also play a role in determining whether or not the process will be a fruitful or fruitless one. When you have way too many household items to pack you might end up forgetting some.
Just try to declutter your home before the move. Try to get your items up for a yard sale, throw away the things that you do not need anymore. You can also give out to charity the items that are still in good condition, but you do not necessarily need again. We hope these tips get the job done for you.
Search For A Cheap And Reputable Local Mover
This was not the first option because it is not as cheap as the first. The beautiful part is, you might get lucky, and find a very reputable local moving company that is also cheap to help you with the move. Now even after you get good company, you can still use some techniques to beat down the cost. Here are some of the things you can try out after hiring the company.
Be on the lookout for a very good company that can deliver a decent job. Being on the lookout would mean you deliberately go and search for these companies in California. Don't be deceived that you don't have to put in work to get a satisfactory result. You need to search and shortlist the best, and decent companies you find.
When deciding to hire a company, you should try to handle some simple tasks by yourself. You do not have to leave everything for them to move. The trick is to leave only the challenging tasks to them while you handle other simpler tasks. By doing this, you will have little to spend on the amount of items they have helped you move.
Finally, you need to use your instinct in knowing what to pay for and what not to pay for. After you have finally reduced the workload for them by joining in, you can further bargain to reduce the price you are to pay for the final job. This way you would have reduced the cost to be spent on moving a great deal.
Watch Out For Discounts
Remember at the beginning part of this article, we spoke about making sure you have time enough to settle on the day you want to move and have enough time in your hands to work with. The essence of scheduling a perfect time to move has many benefits, and one of them is discounts. We are still talking about the cheapest ways to move. This is another option you can try out with the local moving companies in your area. It would be an excellent idea to choose a time to move that falls within the discount period.
You might want to look out for moving in fall, or winter. The beginning of new seasons is always the best time for you to have your items moved to your new home. You might get lucky enough to get up to 50% slash in the total price you are meant to pay. Remember, time is the most important factor that would determine whether or not you are going to fail. So having enough time with a great plan, places you at a higher chance of succeeding.
Finding the Best Local Movers or Truck Rental Companies
The tips we are going to be sharing are in two folds. One fold is directed towards those who are going to be doing the moving, and with a group of friends or family members. The second fold is for those who are going to be hiring a moving company to help handle their moving needs.
For Those Hiring a Truck from a Truck Rental Company
The first thing you need to do is to make sure you have you carry out a detailed review of all the items present in your home. Make a list of all the items in your home. Make sure you do not leave anything out at all. Try breaking them down into units and sections. Start with the living room, then each room, then you can proceed to list all the items in your kitchen and other places. Having a list like this will keep you focused on what you want to move, and what you want to dispose of, give out, or sell.
After having a comprehensive list of all the things, and items you have in your home, you will need a truck. This is where the list comes in, the truck or trucks you will be hiring should be about the number of items you want to move. If you make a random guess, you might end up hiring a truck too small or too large for your moving needs. So, to be at the best position, you need to have a list and use it in making the right choices.
For Those Using A Moving Company
The steps here are quite simple, but must also be paid close attention to. Even though you are searching for a cheap service, quality must be at the forefront of your mind. If you hire a company for their cheap service, you might not get a satisfactory result, and you will end up paying more than you ever bargained for. So here is what you need to do when you are trying to hire a moving company.
Search and make a list of local moving companies in California first. This is the first most important step, so you can have a list of companies you can select from instead of being limited to the first company you see.
The next thing is to get quotes from these companies you have selected. Give each of them a full and detailed description of the service you need. Compare the quotes and settle for the one that agrees with you the most. You should consider the voice of your piggy bank. If your piggy bank cries after hiring a company, you should reconsider getting an offer that would make your piggy bank smile; you do not need to spend all your savings on moving locally.
After getting the quotes, you want to shortlist companies further. The criteria you should use are reviews and do a little research about their online presence. You should find something over the internet that speaks about how well they offer their services. If they are not-so-good, you should also find a lot of negative reviews about them. Try sticking with the companies that have the least amount of bad reviews compared to their positive reviews. Also, do well in asking your friends and family if they have personally tried any of the companies on your list.
Next thing you want to know about is whether or not the companies are certified. You should also check their records with the Better Business Bureau (BBB) to see how well they are doing. Also, be sure to check if they are members of the American Moving and Storage Association (AMSA).
Finally, you should clear out all your doubts by studying a little further about the company. Check to see if there are coupons or discounts you can get from them to bring the cost of moving to the barest minimum.
Frequently Asked Questions
Is there any part of California that is affordable to live in?
Absolutely! In short, the further south you go in the state, the more costly it will end up becoming. If you stay in the more rural parts of the state, or you head north toward the Pacific Northwest, you will find that the cost of living is a bit more reasonable than in areas like San Francisco and L.A.
Should I hire movers or just get my family and friends to help?
The choice is completely up to you. If you have a lot of able-bodied family and friends who would be willing to help you out, and you can find a cheap truck rental, then you may be fine. But, if you're worried about people getting injured or you want a more professional setup for your move, then you're better off hiring movers to assist you.
What is the difference between "local" and "long-distance?"
Local moves are typically considered to be anywhere up to 100 miles from the starting point of your move. Long-distance moves go past that; even if you're still in California, you'll have to sort out long-distance rates if you're past the 100-mile mark in terms of distance.
Conclusion
You may be concerned that moving within California is going to be pricey, but there are a lot of companies out there willing to work with you. If you put the time into your search, you will be able to reduce your costs and complete your move within a reasonable budget.