What Is the Cheapest Way to Move Long Distance?
Making the decision to move from one place to another can mean leaving behind the place in which you made tons of memories. During this time, getting all of your household items into the new home is the main priority.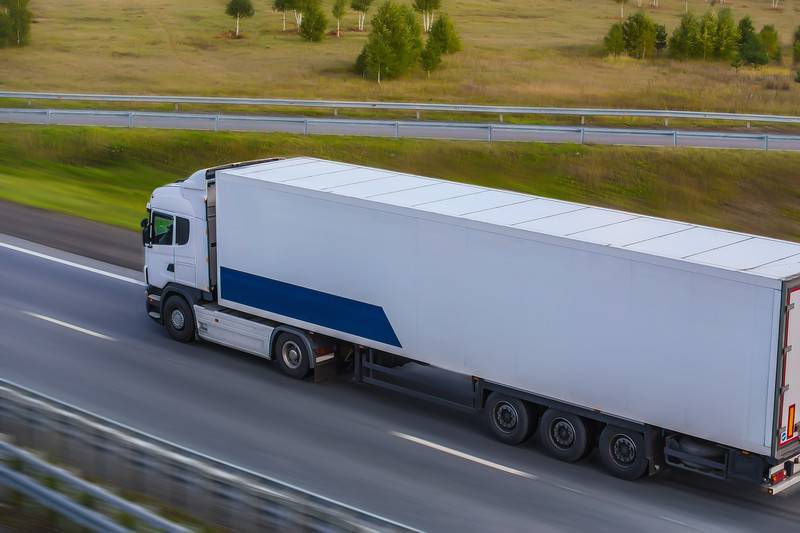 Making the decision to move from one place to another can mean leaving behind the place in which you made tons of memories. During this time, getting all of your household items into the new home is the main priority. However, it's important to keep an eye on your expenses, as moving costs can add up before you know it.
Because moving in itself encompasses a lot, it makes sense that many homeowners want to lessen the financial stress that they may go through when facilitating a move. To get your items to their new home in the most cost-effective way, let's explore how you can save money on your long-distance move.
Research Several Moving Companies
When it comes to movers cross country professionals can get pricey depending on the services you require, what distance will be traveled, the weight of objects, and more. Various factors can affect the price of your move, so to find the best deal you'll need to get quotes from several long distance moving companies.
When getting a quote online, be sure to provide all the necessary information about your move, including the date of your move. One of the great things about online quotes is that you can play around with your inventory list, your moving date, additional services, and other aspects before committing to anything. However, an in-home estimate is the best way to know your costs and plan a budget.
Use our online moving cost calculator to estimate your moving cost better.
During an in-home estimate, a moving professional will need to assess your home and the belongings being transported to the new residence. An expert will inventory the home and look for factors that may add additional fees to your moves, such as stairs, handling of heavy items, and other things of that nature.
Once you've gotten a few quotes, compare them to determine which company gives you the best value.
Plan Moves for the Off-Season
It may not seem like the day of the week or time of the year affects the costs of your move, but this is one of the easiest ways to keep costs low if you're planning on moving. The date that you plan to move into your new home may cause the price of moving services to raise or lower depending on what you choose.
During the busier months of the moving season, which are from May to September, prices will be much higher. You may also see higher quotes for your move if you plan your moving date on a weekend, a holiday, or around the first and last days of the month. By adjusting your moving date, even if you simply change the day of the week you plan to move, you can see significant savings.
Hire Moving Labor
If you're interested in saving money but want to avoid the heavy lifting and physical labor involved in the moving process, consider working with a moving labor team. These professionals are available so that homeowners do not have to recruit the services of a moving company and still get the help they need.
Moving labor teams can load and unload trucks, taking the hard work away from you. There are many additional services you may be able to receive when working with these professionals, such as:
Packing
Unpacking
Loading
Unloading
Junk removal
Donation pickups
Depending on your specific needs, you may be able to find moving labor that offers all of the services you require to get your belongings to their new home without breaking the bank.
Rent a Moving Truck
Renting a moving truck is a popular way that many individuals strive to keep the costs of their move low. Whether you work with moving labor professionals or pack and load everything yourself, you could save a considerable amount of money transporting your items to your new home yourself. However, you will need to be prepared if you don't want to face extra fees or delays.
Before the day you are scheduled to pick up your moving truck, make sure that all items that will be transported are packed and ready to go onto the truck. By preparing beforehand, you have all of your items at the ready and all you have to do is load them and get on the road.
Use a Moving Container
Not everyone can get an entire home moved within a few hours, so if you want to avoid the costs of additional time with a moving truck or moving professionals, consider getting a moving container. With a moving container, you gain more freedom when getting your items packed and on their way to your brand new home and can take your time.
If you decide to get a moving container, you'll find the process fairly simple. The company you work with will deliver a large container and place it in your driveway, leaving you to fill the container at the pace that works best for you. Whenever you're done loading the container, simply contact the company and they will pick it up and deliver it to your new residence.
Schedule Utility Shut Downs & Transfers
Many homeowners make the mistake of leaving one crucial area out of their moving plans until the last minute – utilities. Take a look at your billing cycle and speak with a representative to make sure that you can transfer your services or cancel them before you end up paying an additional month's bill.
Additional Moving Tips to Save Money
While the aforementioned suggestions are a great place to start, there are even more methods you can use to pinch a few more pennies and make the most out of your move. Let's take a look at some of these below.
1. Ask your job to cover the move
If you're moving due to a new job opportunity, you may be able to take advantage of the perks your job may offer. When preparing to relocate due to your job, part or all of your moving expenses can be covered by their relocation policy. You can learn more about the company's policies by speaking with a representative in the human resources department.
If your company does cover relocation expenses, be sure to save any and all receipts you have accrued related to the move – even small expenses like moving supplies. With these receipts, you'll have documentation of the expenses you acquired while relocating and the company can reimburse you.
2. Declutter
As soon as you've decided on the date of your move, one easy way you can make the process faster and easier is to declutter the home. Get rid of items that you do not need or use anymore, give them to friends or donate them to charity. You could also hold garage sales in order to bring in some extra cash while eliminating excess on the day of your move.
Getting rid of belongings that you no longer need in the home is crucial to keeping costs low, as moving companies charge by the hour to get your items loaded and to their destination. Even if you don't plan on using a moving service, you could still incur extra fees for keeping workers or moving equipment past the specified return date.
3. Ship items to your new home
Because long-distance moving companies typically charge by the weight of your belongings, downsizing your move in whatever way possible is highly lucrative. One of the ways to keep the weight of items down is to ship some of your stuff to your new state. It may take a bit longer to get to your new home, but the savings are worth it.
Books are a great item to ship, as boxed filled with books are very heavy. After you've purged any books you no longer want or need in the home, but the rest in a box and use your desired shipping service to ensure they arrive safely at their destination. Some other items you may consider shipping include furniture, disassembled items, and heavy items of clothing.
Keep in mind that when cutting costs, you may be liable to take some losses. For example, many people recruit friends and family members to help pack and move items to their new homes. This may cut your expenses, but if anything is damaged you won't be insured and will have to pay for repairs or replacements out of your own pocket. Some money-saving methods may even cause stress once the move is complete, such as using clothing to cushion fragile items. While this method works and saves money, you'll be stuck with piles of unorganized laundry to clean and put away.
Moving can be an expensive process that calls for some ingenuity if you want to figure out the cheapest way to move. However, there are plenty of ways you can spend less and get the best deals on services and supplies. Some of the easiest ways to lower your expenses include doing ample research, moving during the off-season, hiring moving labor, and renting a moving truck.