10 Best And Cheapest Ways To Move Across The Country
Moving across the country takes planning and precision in order to complete effectively. It can be difficult to figure out what is involved and, if you don't have any experience with it, you may not know what is best in your situation.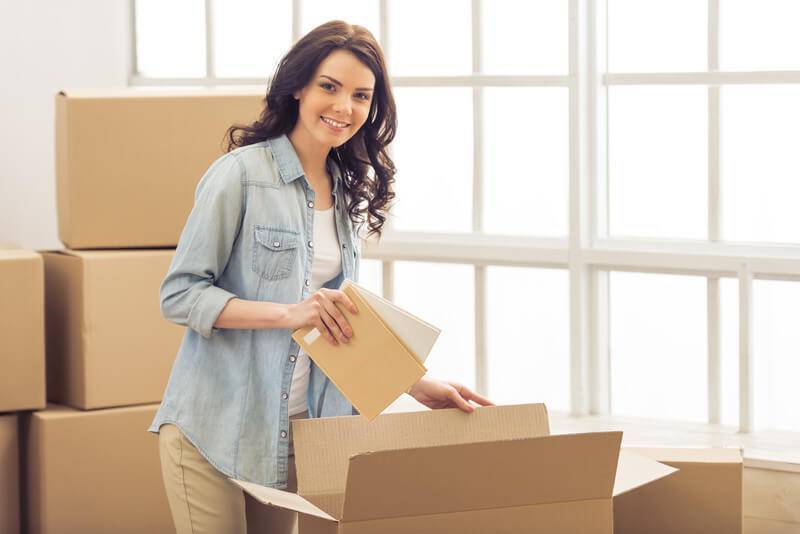 Moving across the country takes planning and precision in order to complete effectively. It can be difficult to figure out what is involved and, if you don't have any experience with it, you may not know what is best in your situation.
Should you hire cross-country movers? Should you do it on your own? Maybe you just want to load things up and ship it?
No matter what it is that you're looking for in regards to your move, there are all sorts of ways that you can accomplish it.
1. Hiring Cross Country Movers
The most common way to move across the country is to hire a cross country moving company that specializes in cross-country moves. While this isn't necessarily the cheapest way to go through with anything, you will find that it's often the easiest way to get everything done. These professionals have years of experience in this work and they will do everything possible so you can get it all worked out.
2. Loading a Truck on Your Own
There are a lot of different ways to actually get your stuff to your new place if you don't want to hire a company to do it. In some cases, renting a truck and loading it all up on your own can be a pretty solid way to make sure that you're doing things well, as well.
Trucks range in price from $25 a day all the way to $100 a day, depending on the size and how far that you're traveling. You may also have to find out info about mileage costs, and you will also have to include gas in your budget.
3. Renting a Moving "Pod" or Moving Container
Moving containers (also called moving pods) are quite common options when you're looking at the big picture of how to move on the cheap. These typically have a flat rental fee based on your contract – it could be weekly, biweekly, or even monthly (depending on the company that you're working with).
Pods make things really simple – all you need to do is have somewhere that they're able to place it (yard, driveway, etc.). Then, you load it up at your own pace. When you're ready for it to go to your new home, then you call the company and they will haul it there. Then, you can use whatever mode of transportation necessary to get yourself to your new home.
4. Using Media Mail Services
Media mail is a really handy option that can allow you to get items like CD's, DVD's, and books to your new home without a lot of issues in the meantime. Media Mail is a special option from the US Postal Service that is designed only for those items.
Most of the time, it's pennies on the dollar depending on how large of a box that you're using. If you're worried about the amount of space some of these will take, it can be an easy way to reduce how much of your stuff needs to go in a truck or car.
5. Having a Moving Sale Before You Move
One other consideration that can greatly reduce your costs is to go ahead and have some sort of moving sale before moving day comes along. If you take the time to really explore what you have in your home and to figure out what needs to come with you and what doesn't, a moving sale can be an easy way to get rid of things.
Moving sales can be in your yard or wherever you'd want them to be. On top of that, you will find that it's really easy to actually be sure that you're able to sell whatever it is that is necessary to sell.
After your sale is over, you can move on to the next step of the process and either trash, donate, or give away the other items that you're going to need to get rid of. But, that's going to take less time (and be easier for you) if you go ahead and sell the majority of those items off first.
6. Loading Up Your Car and Going With Only That
Are you limited in how much you want to take with you? Then you may be able to go ahead and throw it all in your vehicle. This is a great idea, especially if you aren't taking any furniture or anything else with you as you move to a new place.
If you have a van or truck, this may also be easier to accomplish as you determine what makes the most sense for your home. Obviously, this will not work too well if you're trying to move any sort of furniture, but it's a consideration if the furniture is not an issue for you or your family.
7. Taking a Plane (and Two Carry-Ons or Checked Bags)
Planes are a great way to get across the country quickly, and they can make the process a whole lot easier if you need to get to your new home fast. While it's not always cheap to pay for carry-ons for your plane trip, it can still be a lot cheaper than if you were to hire a moving company or rent a truck, especially if you only have a handful of things.
Be sure that you're aware of the rules related to your plane travel before you load up the carry-ons and/or checked bags. You likely have some weight limits that you'll need to consider and take care of. Then, you can load those bags up with whatever you need to take. You can ship other items in other ways, and get on the plane and go.
8. Sending Your Items By Train or Bus
Trains and busses actually have a lot of extra space on them, even if they're on a busy line that often has a lot of people on it. So, they will often offer all sorts of deals for people who want to send boxes with them.
You'll need to pack them up properly and put the right info on them, but it can save you some cash if you just need to get a few boxes to your new city. Be sure that someone will be there at the train or bus station to pick the items up when they arrive, as well.
9. Caravan with Family and Friends
Family and friends may be in a position to help you get from point A to point B. If that's the case, then putting together some sort of caravan is not a bad idea at all – in fact, it can save a lot of time and headache for you in the long run. You can load up multiple vehicles and make sure that you're going to be able to get it all to your new home. It can be a fun trip together, too!
10. Come Back for it In the Future
If you're moving temporarily, or you have family and friends in the area, you may want to consider looking at storage options or leaving some stuff with friends or family for the meantime. Coming back for it later is always an option, and can save you a ton of time and money if you need to get going quickly.
Frequently Asked Questions
Why do people move across the country?
There are all sorts of reasons why you may be looking to move across the country. A change of scenery is a common one. Another big reason is because you have a job waiting for you, or you're looking to retire. Schooling is another reason why you may be looking at this as an option for your future. There are, basically, as many reasons as there are individuals who want to move.
How long will my move take?
Cross-country moves can take anywhere from four days to 2 weeks to complete, depending on the situation and how you want to take care of everything. Your moving company (or your travel apps) can give you a better idea as to how long you will want to plan out for it.
What if I need storage?
You can often work out storage concerns with the help of your moving company. They will either have connections that you can utilize, or they will have their own storage that you'll be able to rent for however long that you need to do so. Just be sure that you include your need for storage when you are filling out any forms for moving estimates.
Moving Day is on the Way!
Look into what is out there and do your research. As you compare prices and work out what it is that you are going to need to budget, you can actually find a lot of options that make sense for your situation. Find what may be best for you and save some cash on your long-distance move.