Checklist For An Interstate Move
So, you're looking at an interstate move and trying to work out the details. In 2020, that's a huge undertaking. What sorts of things do you need to do, both before and after you hire an interstate moving companies to assist you with the process? There a lot of questions that you need to answer here, and we're here to give you a hand with the answers. In this article, we're going to give you a checklist that you can use and adapt for your interstate move in 2020.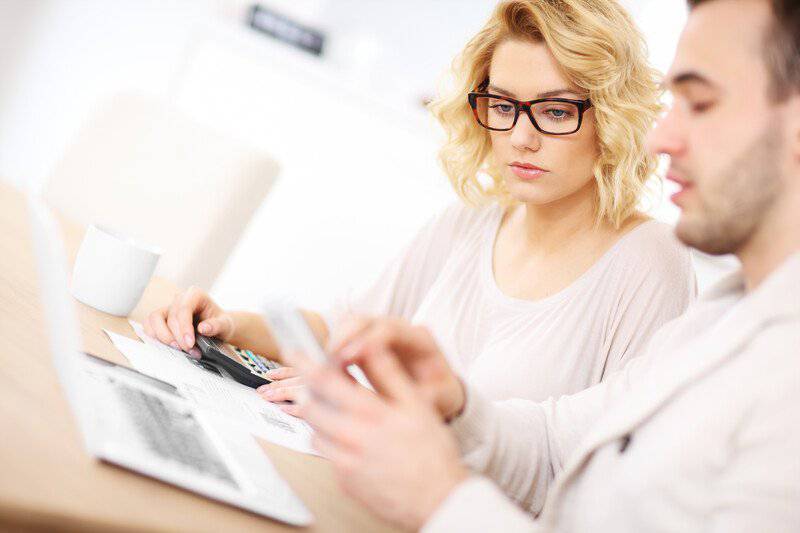 So, you're looking at an interstate move and trying to work out the details. In 2020, that's a huge undertaking. What sorts of things do you need to do, both before and after you hire an interstate moving company to assist you with the process?
There a lot of questions that you need to answer here, and we're here to give you a hand with the answers. In this article, we're going to give you a checklist that you can use and adapt for your interstate move in 2020.
Figure Out How Far Your Move Is
The distance of your move is a pretty essential part of the process of figuring out how things are going to look and what you need to be able to do to get things done. If you're going to be going further than 100 miles from where you live right now, then it's very important to start budgeting and planning ASAP.
Moves of less of 100 miles are much less of an issue logistically, and you can often get those moves done within a day without too much of an issue. Get past 100 miles, however, and things can get quite complex. You need to be sure that you work with movers that know how to take care of long-distance moves.
The cost will also be a lot different for a long-distance move than a local move. The costs are calculated differently, due to the wear and tear on the vehicle being used and the amount of gas necessary for the trip. Because of that, you need to be sure that you have more money set aside for the trip. 
Get to Packing and Sorting
Packing and sorting are two of the most time-consuming things that you'll need to complete when it comes time to get ready to move. So, as soon as a potential move is on the horizon, you want to be sure that you take some time and really start looking at everything you own, sorting things, and getting ready to go.
During this process, you need to make sure that you take the time necessary to deal with things that are just sitting in your home right now. Many of us have a lot of extra items that we haven't used in years, and you will likely just pack them up to go with you if you don't deal with them.
The best way to take care of this is to put together multiple piles as you sort things out. You want to pack the items that you're taking into whatever box that you're currently using in that room. Then, you want two other piles – trash and donate/sell/give away. Some families find it beneficial to rent a dumpster when moving out so that they don't have to keep going to the dump for their trash.
Then, you decide what you'll do with the items that can still be used. Many people make the choice to go ahead and have some sort of moving sale in order to get rid of some items and get some extra cash. Then, they'll donate whatever it is that they don't sell.
If you're planning on donating at all – especially if it includes furniture or other large items – be sure that you call the thrift store or other organization that you're donating those items. Many times, they will have a van or truck that they can bring to your home so that they can pick those things up, making it easier for you and them. 
Start Shopping Around for Movers
The earlier that you start shopping for movers, the better off that you're going to be in the long run. You need to be sure that you talk to the right local movers as soon as you can. You also need to be able to schedule them and get the best prices for your move. This will take research and time to figure out, but you'll be glad for that extra time if you decide to start earlier.
As you look around on the web and start trying to find the best options for your movers, you want to be sure that you compare prices and learn as much as you can before making any type of decision. More often than not, you're going to find that moving facilitator websites can give you the most quotes, most quickly, and make the process quite streamlined.
Many movers are adhering to social distancing laws as per the state that they live in and will do their best to make sure that your family is as safe as possible while they are taking care of your move. If you have any questions about how they are adhering to COVID-19 health guidelines, you can ask while you're getting ready to schedule your move.
Be Aware of COVID-19 Regulations and Laws in the States You'll Be Travelling To
With the novel coronavirus pandemic being a major focal point of 2020, it's not surprising that different states ended up having a lot of different rules and laws related to how people are to travel and interact with one another when in public.
Be sure that you look at every state that you're going through, even if you don't plan to stop in that state. This will allow you to be familiar with the regulations if you end up stopping for an emergency or other issue that may arise while you're traveling from place to place.
Knowing this information will help you to feel more informed as you take care of everything and it will give you a lot more flexibility when it comes to how you want to take care of everything that you need to accomplish. It'll make it much less stressful for you and you can find a lot of ways to actually get things done.
Map Out Your Entire Trip and Have An Idea Of Where You'll Make Stops
In order to keep you and your family safe during your interstate move, you want to be sure that you do as much planning as possible ahead of time. This isn't as important for a move of fewer than 100 miles, but it is pretty important when you're looking at much more than that.
The first thing that you need to do is explore the route that you want to take for your move. Then, you want to be sure that you go ahead and take a look at every option for a rest area that you can and decide on exactly which ones you're going to stop at.
You're typically better off going to a gas station or a state welcome center right now because they typically have more employees on-site than interstate rest areas do. That allows them more time to sanitize areas and to ensure that things are being taken care of as they should be.
Planning every stop means that you've set expectations and you've done your best to ensure that you've got everything in order that you need to. You may also want to put a few "maybes" on the list, in case there's an emergency and you need to do things.
By planning things out ahead of time, you can be sure to protect your family, not end up at rest areas that you aren't happy with sanitation-wise, and you can feel good about how you're going to sort everything out.
Frequently Asked Questions
Can I still move interstate?
Yes. While there are some international restrictions on American travel due to COVID-19, there are no all-out restrictions like that within the United States. You will, however, need to follow all quarantine suggestions if you're moving from or traveling through a state with high rates. As suggested above, read into the requirements for the state you're moving to so that you can be aware and adhere to those suggestions.
How do I shop for home safely in 2022?
Realtors are getting really creative with how they're helping people to shop for their homes. They're doing virtual tours and putting a lot of pictures on websites, trying to protect themselves and potential buyers as much as possible. You can also ask for a socially distanced tour if you're really interested in seeing the house in person before you sign the dotted line.
How much should I budget for my entire move?
Your move could cost anywhere from $1500 to $5000, depending on the distance of the move and how much stuff that you're taking with you on the move. You'll want to also consider any hotel stays, food stops, and gas in your total, as well.
Getting Prepared Safely
2020 has been a strange time, and there are a lot of things that you need to consider when you're looking to get ready for a big interstate move. Consider making appropriate changes and ensuring that you've got everything you need in order to prepare well and feel safe about the trip you'll take.