Tips To Choosing The Best Storage Bins Near You
Getting ready for a move, or know anyone who is? Moving is a stressful time, and there is one thing about moving that most people dread above everything else: Packing all of their stuff up. Nobody looks forward to going through all of their belongings, having to decide what to keep and what to potentially get rid of, and then have to pack all of this stuff away.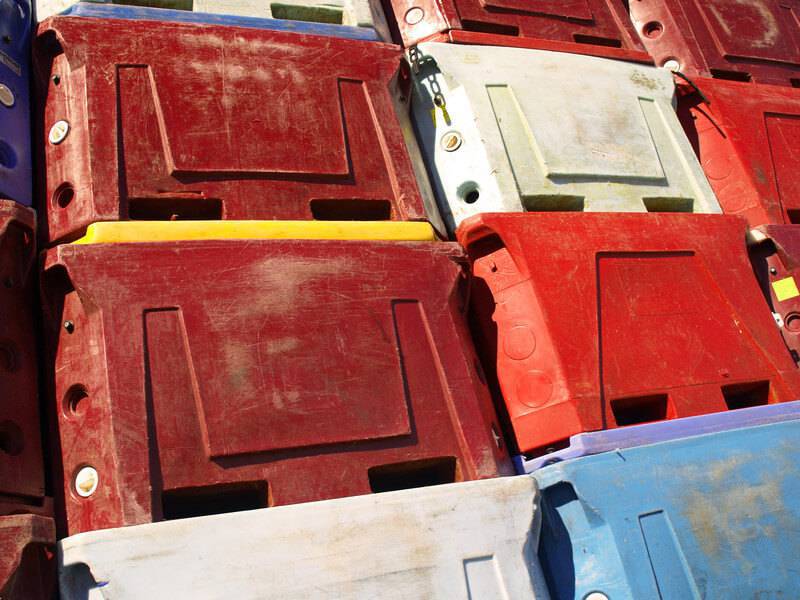 Getting ready for a move, or know anyone who is? Moving is a stressful time, and there is one thing about moving that most people dread above everything else: Packing all of their stuff up. Nobody looks forward to going through all of their belongings, having to decide what to keep and what to potentially get rid of, and then having to pack all of this stuff away.
Packing can be tricky as well if you don't have the right stuff for the job. Luckily, you can find moving boxes for free from many retail stores looking to get rid of them, and you be hard-pressed to find a retail store near you that doesn't sell storage bins of some kind.
Speaking of storage bins, they are a great way to store your stuff safely, and they can hold quite a bit. You probably know there are all kinds of storage bins available from various companies, and they come in various sizes and colors. So, with that in mind, how do you know which one is right to hold your belongings?
Consider some of the following simple tips when you are choosing storage bins to help you hold things for your move, as they could prove invaluable for finding the perfect storage bins for you.
Consider What You'll Be Storing
One of the first things you need to think about before you get ready to begin the hunt for storage bins is to think about what you'll be storing, and how much you'll be storing. Storage bins can hold a surprising volume of items, and they are perfect for items like these:
Clothing like pants, T-shirts, hoodies, and more
Disc collections, to safely transport your trove of DVDs or CDs
Video games
Random electronics and cords
Shoes
Your book collection
Whatever you need to put away, some good storage bins will be a good way to do it. Before you begin to hit the stores on the search for the right storage bins, you should go ahead and get everything out that you will be storing in them.
Pile everything up together so you can get a visual image of how much of it there is, as well as get a good estimate of how many storage bins you think you'll need to hold everything.
This is also a good time for you to go through everything you're packing up and decide if you are going to keep everything, or if there is anything you'd like to get rid of. Downsizing can be a great way to save some room during a move, and makes for much less to unpack later.
Consider the Weight of the Items You're Storing
You don't want your storage bins to be so heavy that you can't even lift them. If you're filling them up with heavier items, try not to fill it so much that it isn't easy to pick up without straining yourself. You want to practice efficient packing, so that it will be easy and trivial for whoever is loading your stuff up into the moving truck, whether it's you or local movers, to quickly pick up the storage bins and move them wherever they may need to go.
Remember that weight of the storage bins could factor into safety planning, as well. If you fill a tote up too high with your heavier stuff, someone could have an accident and drop it, and no one wants to experience a filled storage bin nailing their toe.
Ease of Transport
You should also consider some of the convenience features of certain storage bins when you are shopping around for them. Many storage container manufacturers put a little extra thought into their bins, and it shows in some of the features you'll find included.
Handles are one of the main features you should be looking for. You don't want to have to pick your totes up from the bottom every time you get ready to transport them, so look for ones with handles on the sides. You want to make sure the handle is rugged and in place, because you don't want it to break off the tote while you're lugging something heavy around.
You'll also want to make sure the lids for your storage containers seem sturdy and fit on the tote securely. You don't want to be carrying your stuff around with a loose or flimsy lid that could go flying off the tote at any moment, exposing your things to a fall or theft.
What Should Your Storage Bins Look Like?
The next thing you should be considering is what you want your storage bins to look like. While most people might just be thinking about the aesthetics, the coloring of your storage bins could actually be a good way to help you better organize your stuff.
Think about it this way. If you have clear storage bins, then you will be able to see everything that is inside of them simply by looking at them. This is a good way to know what items are in which storage container, but what if you want to use multiple bins to organize the contents of a single room?
You could always get multiple sets of storage bins, each set a different color than the next. You could then assign different colors to different rooms (for example, yellow for the living room and red for the master bedroom). This could be a great way for you to keep all of your stuff organized, allowing you to know what is in each tub simply by remembering what room is represented by what color.
When Should You Get Storage Bins?
When you begin planning your move, you should go ahead and plan on stocking up on some storage bins if you don't already have some. You should try to find moving supplies a month or two in advance, so you can start packing up as soon as possible. You could try to get all of your moving supplies after you've gotten in touch with one of the local moving companies near you.
If you take some time to round up your moving supplies a decent amount of time before the move begins, you might be able to shop around a bit and find even better deals, too. For example, looking around at different stores might find you bigger and even stronger storage bins to help you take care of some of the heavier parts of your move.
How Many Storage Containers Do You Need?
Think about all of the things you sorted through earlier. When you have found what you think might be the right storage bin for you, then you should consider how many you're going to need. With the size and dimensions of the tote in mind, you should be able to make an educated guess on how many storage bins should be right for the job of holding all of these items.
The good news is that the store probably has plenty of your chosen storage bins, so you can always go back and get more if you didn't purchase enough the first time.
Frequently Asked Questions
It's not every day that you need to think about getting a bunch of storage containers. Of course, nothing is ever normal when you're planning a move, and the whole process can leave you feeling flustered and confused. If you've never had to do this before and you still have some questions on your mind, see if they have already been answered with some of these common questions about storage bins:
Is it okay to store clothes in plastic storage containers?
Yes, it is absolutely fine to store your clothing in plastic storage bins. These bins will be able to protect your clothes from the elements, from dampness and dust, as well as help them keep mold and mildew away. Make sure to give your containers a thorough cleaning before you store your clothes in them, and double-check to ensure the lid is on tight.
How can I keep my clothes fresh when they are stored in containers?
Your clothes will generally stay just the way you left them when you store them in storage bins. If you would like to make extra sure of their cleanliness, however, simply ensure you cleaned the totes out before packing away clothes. For some added peace of mind, you could even add some cotton sheets to help them maintain their freshness.
How do I keep my storage bins dry?
As long as your bins are stored in the appropriate manner, they should stay relatively dry on their own. To make sure of this, you should always make sure they are not stored somewhere near leaks or in areas that are very humid.
Store Your Things the Right Way
After your call your local moving companies and get the day of your big move all scheduled and planned out, you should begin packing up. Save the big stuff for last, but go room by room and start packing up the smaller things into your new storage bins and moving boxes when you're ready.
If everything is packed upright, you and your local movers will be able to move them around and load them up with little to no effort.