Moving to a New State: Guide, Checklist and Tips
You may be moving to a new state after retirement, to take up a new job, to be closer to your family, or to seek medical attention or family circumstances. Once you have made up your mind to leave, you are expected to have a busy schedule during the months or weeks of preparation, whether you believe the change is good for you or not.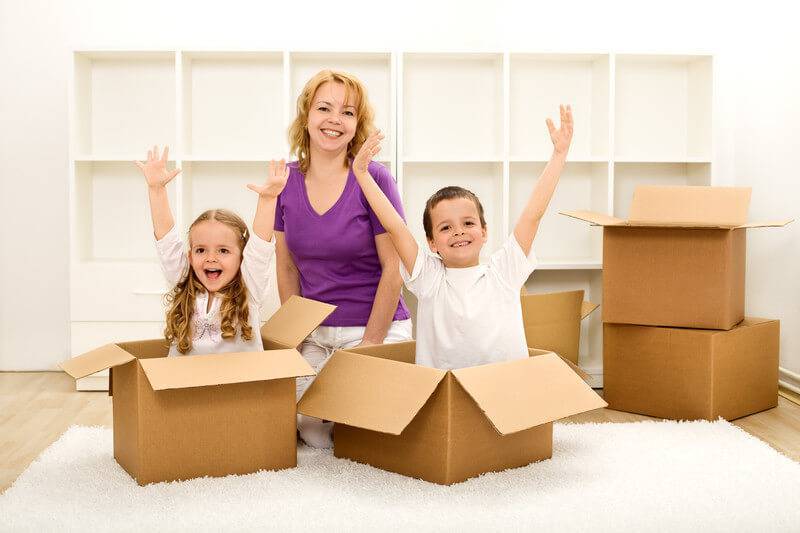 You may be moving to a new state after retirement, to take up a new job, to be closer to your family, or to seek medical attention or family circumstances. Once you have made up your mind to leave, you are expected to have a busy schedule during the months or weeks of preparation, whether you believe the change is good for you or not. If moving to a new place can be hectic, imagine moving to a new state. It can be one of the daunting periods in our lives, and it's our approach and preparation towards it that will determine whether we finish it with the best results or a series of headaches.
First of all, it is important to note that moving to a new state is a matter which can go positive with the needed preparation or go sour in the process. This is true due to many reasons. One of such reasons is that you are moving to somewhere completely different. It is not in the locality or in that same state. Moving would probably take you to a state that has different laws, beliefs, and people. It is therefore only normal that you set for yourself a moving checklist that would help you to prepare adequately for the move.
1. Research ahead of time
Moving is not something that one wakes up in the morning and undertakes. It needs a series of careful research and planning. Ensure you research about almost everything:
The weather condition: Research about the weather condition in that area, especially when you or a family member is easily susceptible to abrupt weather changes. Does it get too cold? Does it get too hot? Does the weather change abruptly? What pieces of clothing would I need at those times?
It goes a long way in helping you adapt, so you don't get caught off by surprise.
New school for the kids: research about good schools in the area that your kids can attend, whose cost of education is affordable. Also, check the walking distance from your intended home to the school to aid you especially when they'll need their transport fare
Cost of living: Even though your workplace may be around that area, ensure that you research the cost of living. Is the cost of food expensive? What of fuel and other utilities? Are the costs one that would not cripple your income? If it is, you can find other alternative locations or ask for a salary raise.
Job opportunities for your spouse: If a job transfer for one means the loss of a job for another, it's essential you get on right away with looking for another job around the area for your spouse, no matter how small, till he/she stands on his feet. This way, it will relieve a bit of the financial burden. Drop in his/her CV, make calls, and send letters! You never know what opportunities are lurking around.
Also, suggestions for restaurants, local businesses, places of worship, recreational centers, and other places can be found on the internet. It's just a click away.
2. Visit your new state and find a home
It's very advisable to visit your new state at least once to have a feel of what staying there entails. You can also use this time to verify the things and places you researched on the internet. Also, ideally, you would want to find a place before making preparations. Most times our wealth of knowledge is limited to certain areas, so it is safer to hire a realtor to explain the rudiments of buying a house.
Hiring one is essential as they are already familiar with the marketplace and will help guide you through the house-hunting process. This will prevent you from hopping from one place to another and streamlines your options. Ensure you get quotations from two or more dealers to weigh their prices and make the best choice
3. Plan, plan, plan!
Nothing in life ever succeeds without a plan. It's highly essential that you draft a plan as moving to another state would not be cheap. Start with how much you are willing to spend on the move, then carefully outline the different expenses – the cost of acquiring a new home, school fees, hiring trucks, and the different payments you may have to make – you can also find out if your employer is willing to cover part of the moving costs for you.
4. Research moving companies
Do adequate research on companies that move properties between states. Ensure that they are honest, trustworthy and reliable. It is strongly recommended that you get quotations from three or more different local moving companies and weigh their prices. An ideal moving company should perform an inspection of your properties either directly or through a video before quoting a price. If the company gives you a quotation over the internet without inspecting your properties or an unrealistic one, it's much better to avoid those companies for your safety and that of your family.
There are also other cheaper and safer alternatives that you could consider. For instance, you can rent a portable moving container, those that act as temporary storage containers. Another alternative is to rent a big moving truck and drive it yourself or get a friend to help.
You can also rent those large freight moving trailers. These trucks are easy to come by and are a big means of saving money. Remember, you are on a budget. However, you should always stick to getting a moving company to do the hard work for you. They know their way around, and they were trained specifically for these kinds of jobs. Thus, they are your best bet when moving.   
If you are looking for a way to get a reliable one and the internet throws nothing at you, you can also try getting some good reviews from your friends or family who have been on the move in recent times. You can be assured that you would get just the right one for you.
5. Time to throw out the non-essentials
This is very important especially when your new home is smaller than the previous one. Decide whether those items that are not being used or not used often are to be discarded or given out to charity. This helps you to de-clutter and pack only things that will be essential. You'd always have another opportunity to get a new one.
6. Map out a strategic parking plan
Now the work begins! This is not about waking up one morning and throwing your stuff in a box. You need a proper plan to aid you in the packing process as it is very easy to get distracted and disorganized and have it handy throughout your packing period.
7. Gather all records
one thing which has the benefit of telling your life and what you have done for a particular period are your records. Therefore, you should ensure that you have everything well documented and packed. From your tax payment receipts, driver's license, house rent receipts (if you stay in an estate), employers' letter to the receipts of your appliances and furniture payments, ensure that ALL records into a sealed box or pack for easy identification in case of emergencies.
It is also important to note that you would also be in a new state with your physician. It would be a good thing especially to get your medical records from your doctor to keep your new physician aware of all medical conditions that you are currently going through. You can always get one by registering in a hospital in your new state.
8. Pack, pack, pack! - Time for Work!
It is highly recommended that you pack the non-essentials, the items that you use once in a year, once in three months or occasionally, like books, electronics, home décor, costumes, etc. and pack the important things, the ones you use every day or week, like your kitchenware, utensils, dinnerware, toiletries, etc. last. Ensure that you pack all the essentials in clearly labeled boxes.
Except you have a deadline to meet, ensure you pack room by room, advisably one day at a time. This will give you more time to sort out the items carefully and decide the ones that will be discarded.
It's important that you use moving boxes because those boxes tend to be stronger, especially for an interstate move. It also prevents liquid from spilling on the surface and staining those who are carrying it.
Also be very cautious of things you cannot pack because of the risk and harmful effects, like aerosol, fertilizer, lighter fluid, bleach, ammonia, nail polish remover, paint cans, any type of gas or flammable oil, ammunition, pesticides, poisons, etc. Do well to make a separate arrangement if they are going to be necessary for your new home.
Ensure that you do not box up your valuables. Personally package your legal documents, important papers, expensive pieces of jewelry, and other values to avoid cases of theft or misplaced boxes.
No matter how exhausting and tiring it may seem, do not procrastinate. Start packing your box several weeks before your moving day, especially if you are doing it alone. If you work at your own pace, you will be gradually become organized, and the work may not be as daunting as it looks. The sooner you get started, the sooner you start living your life in your new home.
9. Inform others that you're moving out
Friends for a lifetime! Inform your close friends and family members that you are moving out, and also give them the address of your current workplace and home to stay in touch. Who knows? Your friends might even organize a sendoff party in your honor amidst tears and hugs. Can someone please grab a tissue?
10. Other Important Issues
There are many other things which you would have to fix and get prepared for during this period. One of them would have to do with changing your address. There are valid reasons as to why you should do it on time. One of these reasons is that emails come in every day and could contain very important information. If your address remains unchanged to your old house, you might miss your mail, or it might be delayed for a very long time. This could see you miss important events and opportunities in your life.
You can easily change your address using the USPS in your state some days before you move. It is also very important that you cancel all the services or memberships which you might have made for that month. These could include memberships at school, in a club and so much more. It should only be allowed to stay if you have a way of continuing it from your new state (that would be very unlikely though!) to avoid more costs, you should ensure that you change the utility setting.
The utilities in your former house would still be under you. It is important that you transfer the utilities so that you do not have to double pay in your first month at least. This would ensure that you do not incur unnecessary costs. This can easily be done by contacting the companies who are in charge of your utilities in the state. You should have it settled in less than no time.
Conclusion
Here you have it! Moving to a new state can be amazing. Ensure that you have your local moving company ready to move your things for you before you leave. This would ensure that you are all ready and set up in your new home as soon as possible. It would be really fun!