Local Moving Company Cost Guide of 2022
Planning a local move? Whether you are relocating to the next street or cross-town, you are probably asking yourself what the move will cost you, or concerned about the amount the movers will charge for a local move. You can get stressed easily when planning a moving budget.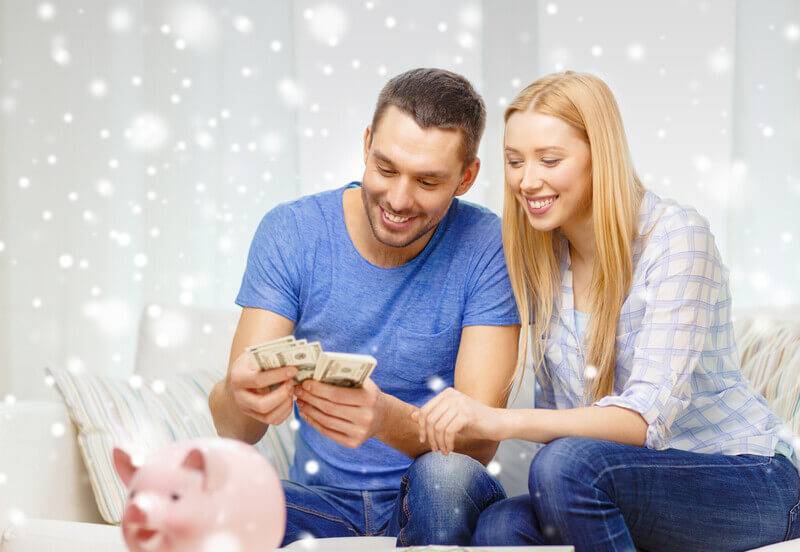 Planning a local move? Whether you are relocating to the next street or cross-town, you are probably asking yourself what the move will cost you, or concerned about the amount the movers will charge for a local move. You can get stressed easily when planning a moving budget.
Many customers get easily confused and end up paying more than they planned to, because of non-binding estimates, false advert, and surprise charges. Understandably, you are concerned about your local moves' costs since we are here talking about spending your hard-earned money. 
Besides that, understanding the cost associated with local move will help you make good decisions whether you can pay for them or just DIY.
For simplicity's sake, we've highlighted the basics of things to know and expect when you are moving locally. 
Local Move Explained
A local move is often known as an intrastate move. You need to know that the word intra implies within. Therefore, an intrastate move means a move performed within the same state. Local moves are any moves that involve 35 miles or less from the old location to the destination. Hence, you will need the best local moving company, but beyond the mileage or crossing a state line, you should hire the best cross-country mover.
What does Moving Company Cost for a Local Move?
Moving intrastate or locally cost an average of $2,300 for four movers at $200 per hour, as stated by the American Moving and Storage Association. This is for shipment of an average weight of 7,400 pounds. Note, if you have 3 bedrooms or less, you may need a fewer crew of movers, which implies you will be paying a lower rate per hour. 
How Local Moving Cost is determined
Local moving cost is determined by a flat amount of dollars per hour. Among factors that affect the hourly rate include labor costs – the actual amount of movers needed for the move, services like packing or moving up and down several numbers of stairs, and disassembling and assembling furniture. So, be sure to ask your mover for the necessary additional services needed for your move and whether they are added to the price. 
Below is how the local moving cost is determined:
Flat Rates: The fixed price is the other way local moving companies provide quotes. After inspecting your household items and understanding your relocation needs, these local moving companies find out the number of hours and labor required to complete the job and then multiply the figure with their hourly rates. They will offer you a flat rate based on this.
Experienced moving companies often know the time and expense required based on old, similar jobs, and that is why they are able to offer the best and overall price. Places like metro cities where there are chances that you can be caught in heavy traffic jams are where these quotes are ideal.  
Hourly Rates: Local moving companies often charge hourly rates, unlike long-distance moving companies who based charges on your household's weight and distance of your relocation. The majority of reputable and professional local moving companies will cost you an hourly rate of $90 to $120 per mover. This is based on the moving job and the number of movers needed. If you are going for labor-only movers without a moving truck, you will be spending about $60 to $80 per hour.
In addition to hourly rates, a minimum charge exists for two hours. Note, prices are also determined by your location, movers' availability, and other variable factors, so it is better to always get a local moving quote for certainty. 
Local Move Cost Determinants
Although there are great differences in local moves, certain features can help you figure out if the move will pass or be below the average.
Is your move still far?
If you still have more than an hour from the pickup, or if your move is from one city to another, you would be paying additional for the distance. This case is very normal with hourly quotes, and this is known as travel fees. This covers the time the movers spend on the road.
Would you need packing? 
If you need packing, your moving price will pass the standard local move. You will be paying an hourly rate of about $25 to $35 for packing by the full-service expert movers. You can pack your items by yourself, save money, ask some friends or family members, and complete the packing.
Do you plan to purchase moving boxes?
Yes, you will pay a certain amount to get moving boxes and packing supplies. You can either buy them yourself or ask the moving company if they have a free or cheap package for moving boxes. Usually, they will have some boxes to give out for free in their moving package.
What about insurance?
Generally, basic protection of $0.60 per pound shipment liability is included by local moving companies in their hourly moving price and is referred to as Released Value Protection. So, if you are satisfied with this, you do not need to pay any additional costs. However, this coverage is too small, and the moving companies are responsible for just $0.60 per pound per item. Professional local moving companies also offer Full Value protection liability. 
This implies that the moving company will replace your item that got lost or damaged during the move or reimburse you with cash for its actual market value.
The Average Cost of Moving Locally
Local movers charge an hourly rate of $50 per mover. To move a single-bedroom apartment on a local distance, it will take 4 hours for three movers to finish the move, and thus the moving cost will be about $600 to $1,000. To move a two-bedroom apartment, about six hours will be required by three movers to complete the move, which will cost the customer about $900 to $1,300.
To move a three-bedroom apartment, about nine hours will be required by four movers to complete the move, which will cost the customer about $1,800 to $2,000.
We can obtain more information from our network of movers by requesting a local moving quote for different sizes of homes.
Find the average prices based on shipment volume in the table below:   
| | |
| --- | --- |
| Home Size | Avg. Price for Move |
| Studio | $176 |
| 1 Bedroom, Small | $270 |
| 1 Bedroom, Large | $346 |
| 2 Bedroom | $578 |
| 3 Bedroom | $774 |
| 4 Bedroom | $1,148 |
The professional moving companies that were researched across the country gave us guaranteed prices for the sample move plan that involves 1-bedroom with 390cu-ft of household belongings.
Conclusion
Be careful of dishonest movers and their tricky moving scams. Unlike interstate moving companies, local moving companies are not regulated by the Federal Motor Carrier Safety (FMCSA) under the federal government. Rather, local movers are regulated by each state.
They each issue their licensing and certification requirements. We suggest you understand the requirements and regulations of your state before you hire a mover. Do you need a quality moving company? Use the local moving quote tool on iMoving to locate a trustworthy and reputable local mover nearest to your location.