Cost of Moving House: All You Need To Know
When a lot of people are moving home, their thought is always on the big expense which is the cost of the hiring mover. To more the cost of moving house at the click of a button, use our moving cost calculator.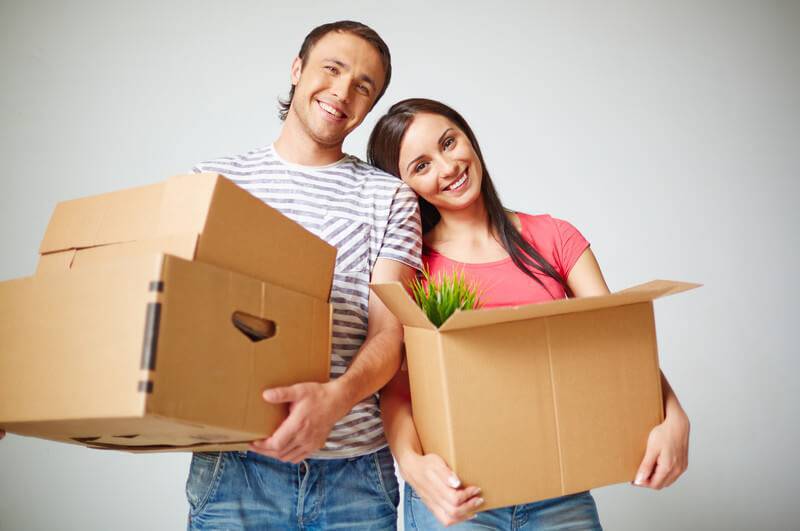 When a lot of people are moving home, their thought is always on the big expense which is the cost of the hiring mover. To more the cost of moving house at the click of a button, use our moving cost calculator.
If you are saving money in preparation for a move into your first home, or just preparing yourself for your upcoming house move, check our top moving tips or our moving checklist to get started.
In this article, we want to look at the cost of moving house. We consider the different costs associated with your move and how to calculate your move at the comfort of your home. First thing first – how much does it cost to move a house?
What does it Cost to Move a House?
If you want to move a house from one point to another, you will spend between $15,000 and $200,000. Apart from these costs, there are still other costs related to this exercise. This doesn't include other costs like permitting and building a new foundation.
You probably have imagined that moving a house doesn't attract a flat fee. Here are numerous factors that impact the pricing of a house move, although the average costs to move a house in the moving industry is between $12 and $16 per square foot.
If you choose to move a house, be sure to obtain a comprehensive breakdown of the scope of work for each business. Moving companies are different in how they operate, which implies that prices are also different.
The Average Cost of a House Move
Before you begin to tape off your moving boxes, below are many moving costs to consider, together with the estimates on the price to prepare to pay on each task.
Moving Supplies
Though you are moving the entire house, it is essential to pack your belongings so it can stay put throughout the move.
Moving supplies cost is one of the basic costs of moving. The supplies are packing tape, packing paper, boxes, moving blankets, packing peanuts, and bubble wrap.
These items will be needed to transport your goods and furniture to your new destination safely.
Save money by asking if any of your family and friends have old supplies from their recent move to share. You also can check Facebook community groups or Nextdoor to find out if anyone is looking for someone to take those items off their hands whether at a cost or for free.
Costs: The cost of new moving boxes from U-Haul starts from $0.99 for a small box to $3.95 to get a wardrobe box for hanging your clothes.
Building Fees
If you are relocating into a condo or apartment building, some fees may be linked with the move. Nancy Zafrani is a general manager of Oz Moving & Storage and she said 'a lot of building charges are associated with this service".
This fee may cover supervising the move or setting up elevator services when tenants move either in or out. Be sure that this fee is added to your moving budget if it is required by your move. These move-in fees should not be mistaken for homeowner's fees, as they are separate.
Costs: Moving industry professionals reported that house move-in fees can between $300 and $400, based on the location and the building. Fees can increase based on the number of levels of a building.
Professional House Cleaning
Whether you are packing in or out, you need a deep clean. Either way, you might want to get a professional cleaner to save you time and ensure the job is perfectly done.
In general, cleaning companies charge house rates or depending on the quantity of square footage. Cleaning your new house, condominium, townhouse, or apartment thoroughly will help you easily settle in and reduce some of your stress.
Costs: The median cost of a house cleaning service is $167, but landlords report spending between $116 and $235, based on estimates from a home service matching company known as HomeAdvisor. Pricing will be different depending on the size of your home, location, and the number of hours it might take to clean the home.
Movers
Unless there are friends or family who are ready to help you, you probably will need to get some hired assistance for the move. Before you hire a mover, though, you need to thoroughly research their reputation and obtain references, you will also need to figure out the cost of movers and how movers calculate their cost.
Moving companies can cost beyond the contract. This additional cost can increase because too few movers are transporting your belongings, or there are excess surprise charges added on the item that is moved.
To understand your expectations, you need to verify a fixed bid, instead of an hourly rate for the entire job. One other important thing to consider in the costs of your move is a tip for your movers.
Cost: The cost of hiring a professional moving company is about $562 and $1,554 on average, with $25 - $50 per hour being the hourly rate as gotten from Home Advisor.
Moving a 4-bedroom house on a local distance can cost between $800 and $2,000.
A state-to-state or cross-country move cost around $1,000 for each room, with a median cost of $.50 per pound of the packed item as estimated by Home Advisor.
However, if you are the entire house, you should be looking at between $15,000 and $200,000 based on the structure or square footage of the house.
Painting
Painting before relocating to another place is generally easier because you don't have any furniture or house décor to move around. Normally, your new home will have been painted before it was posted on the market but the case may be different.
Also, you may decide to add a touch of color to old or neutral walls to make your new space feel like a home. You can reduce costs by performing the work yourself and only paying for the paint and materials, but it might take a longer duration to finish if you are performing moving tasks, as well.
Costs: $550 is charged to paint a standard room by Paintzen, a painting company and the cost includes paint cost, and two coats on four surfaces, according to Meghan Stewart who is a senior director of house sales in the company. She stated that adding baseboards, trim, and ceilings will top up the price.
Groceries
You may find this too obvious on the list, but, a new move can increase your grocery bill temporarily. People don't often feel like cooking when they are packing, unpacking, and have their belongings still boxes.
They normally see an increase in their expenses in the first week after a move, since they may still have their kitchenware boxed up or because they are focused on moving to their new home.
Costs: This will be different, but you might want to include an additional $100 - $200 in your food budget for your first month in your new home.
Lawn Care
If you are changing your home into a single-family apartment or a townhouse where you have a yard to tend to, be sure to consider lawn care in your moving budget. People always underestimate the cost of lawn care.
Landlords may presume that lawn care cost is a one-time thing, but this is wrong according to Bozinovic. There may be a need for you to spray your new lawn for fungus and weeds, and also apply fertilizer or apply grub. If you relocate to a colder climate, prepare for extra equipment like a snowblower to ensure easy access to your home during snowstorms.
Costs: Home Advisor stated that homeowners spend a median average of about $133 on lawn services, but that can differ based on the types of treatments required by a lawn.
Utilities
Everyone wants to enjoy modern conveniences, such as gas, electricity, and running water. You'll need to add the costs of having those services perfectly connected before your move-in days so you don't get left in a lurch, especially if the old occupants or homeowners disconnected utilities or refused to pay the current bill to prevent them from running to overlap with your relocation.
Costs: Some utility providers may charge you a service fee for reconnection of water, gas, or electricity that was previously disconnected by a previous owner, but this is not fixed. Contact your utility companies to obtain estimated start-up costs, including monthly service estimates.
Internet and Cable
You might necessitate having internet and cable, especially if you work fully from home. You need to contact those companies before move-in day to arrange for service connection and installation (if the house is not adequately equipped).
Costs: The average starting price for the internet is around $35, but many Americans pay $60 per month on average for broadband, based on Allconnect.com's report. Remember that you will pay extra if you need to mount a TV to the wall. BestBuy is one of the largest electronics retailers in the country and it charges around $130 to mount a TV to a wall and connect your cable/satellite box as well as video devices.
How to Calculate your Moving Costs
You can easily calculate your moving costs through the use of our moving cost calculator: you input the value of your shipment and the distance of your move, and we'll take care of the rest.
Also, our calculator makes use of our prices on actual moving so they are already considered the most affordable prices we can get by making comparisons. It is great since there are no hidden surprises, so, you can calculate your costs in advance.
How to Save Money in a House Move
Although some of the prices added in this guide are fixed, most of them vary and it is negotiable with the provider. Saving money on your move is best done by comparing providers. From each of these local moving companies, plan to get quotes from at least four of them to determine the best price.
Even though the price is vital, focus on the services they offer and don't forget to check 3rd party reviews from old customers before you sign any agreement. If you are unable to save moving during the actual moving, you could save some of the costs by cutting costs on your utilities.
Conclusion
When you relocate to another place, you'll surely face new expenses. Add some extra to your budget to assist in offsetting some of the surprise costs of moving and those you can plan for in advance.
You can do some work yourself to save some cost on your moving. However, be real with the quantity of work you can do and leave those beyond your power or expertise to the professionals to make sure you have a smooth and seamless move.