How Much Does It Cost to Move a Piano Locally?
Moving a piano is not a task for just anyone – it can be complicated and requires a lot of care and manpower to complete without causing damage to the instrument. Professional piano movers are trained in safely moving vertical pianos, baby grand pianos, and plenty of other heavy or fragile items in the home.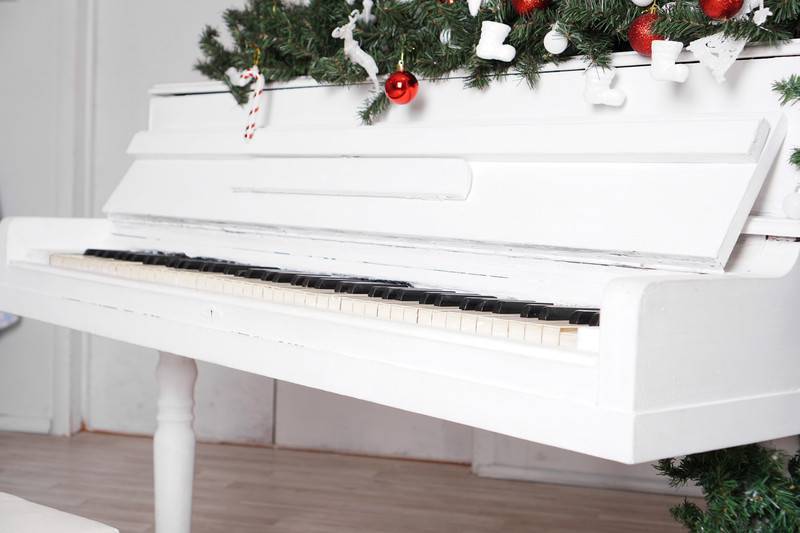 Moving a piano is not a task for just anyone – it can be complicated and requires a lot of care and manpower to complete without causing damage to the instrument. Professional piano movers are trained in safely moving vertical pianos, baby grand pianos, and plenty of other heavy or fragile items in the home.
While it may seem easy at first, you have to consider the sheer weight of pianos along with their shapes, both of which make it difficult to move without professional help. Let's look at the cost to move different types of pianos as well as how to move a baby grand piano and upright pianos.
How to Calculate the Cost of Moving a Piano?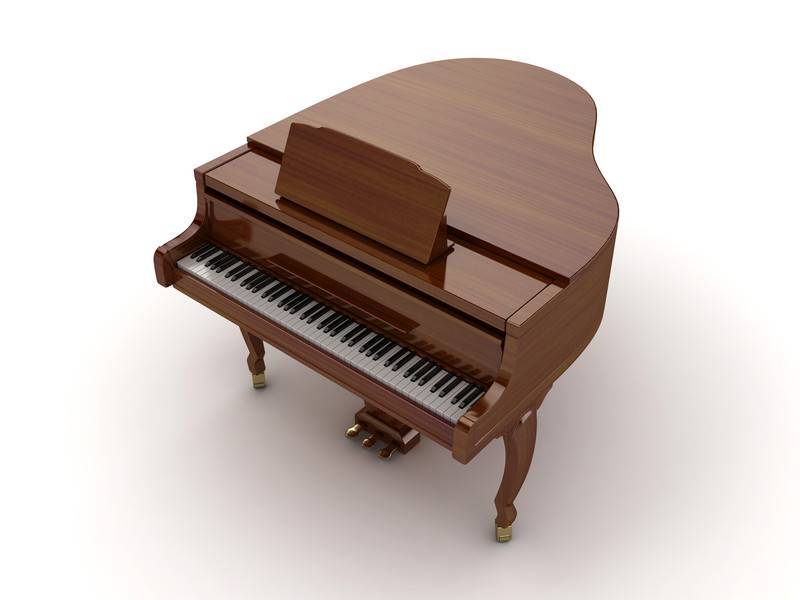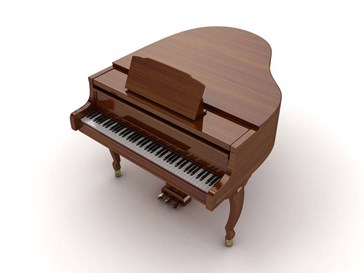 There are many different factors that go into the costs of getting a piano moved by professionals. Calculating the costs (by using moving cost calculator) can be complicated, but it can be done by looking at several different factors. The first thing you will need to do is determine what type of piano you have. Once this is done, the piano will need to be measured and other aspects of your move will need to be considered, including distance and weight.
Types & Sizes
Depending on the type and size of the piano, it will require different methods to ensure its safety when moving. There are two main types of pianos – vertical and baby grand. Vertical pianos are a bit easier to move than baby grand pianos, but heavier or more expensive pianos can require special equipment and expertise that standard moving companies do not provide. When moving a grand piano or a heavier piano is required, make sure to prepare beforehand and let movers know the make and model of the piano.
How to Measure a Piano
Measuring a piano should be done in the correct manner to get an accurate measurement of the instrument. Grand pianos have approximately the same width and height, which means you will only need to focus on the length of the instrument.
Measure the longest part of the piano, starting from the back of the piano to the front of the keys. For upright pianos, the height will need to be measured from the floor to the lid of the piano while the rest of the piano's measurements will need to be taken as well – 6 different measurements, to be exact.
The Distance of Your Move
Weight is often a factor when moving belongings from one place to another – and pianos are heavy. These instruments are much heavier than a piece of furniture, with many weighing more than 300 pounds and some weighing in at 1,000 pounds or more. Long-distance moving will require a bigger budget if a piano is on board, as they add to the price per mile of your move.
Average Costs
The average costs of moving a piano vary depending on the rate being charged, extra fees, and additional costs that will be incurred.
Hourly rates: The hourly rate for a local move involving a piano includes the time it takes to remove the piano from the home, transport it, unload it, and carry it into the home.
Flat rates: A flat-rate fee will often be charged when pianos will be carried across state lines with quotes based on the distance, the difficulty, and the type of piano.
Fees: If your piano movers have to go up or down flights of stairs to get the instrument into or out of the home, a fee may be applied. Additional fees may apply as well depending on the layout of your home or apartment building, including fees for traversing staircases or long distances.
Additional Costs
Moving a piano can be a complex process involving many different fees and costs. Let's take a look at some of the additional costs to expect when using professional piano moving services.
1. Special packing
Pianos are quite large and often valuable, so they should be handled with special care and attention – they also require special packing in many cases. Pianos will need to be cushioned, wrapped up, and in some cases partially dismantled, in order to get them from one building to another.
This special service can vary in price, depending on the needs of your piano and the moving professionals you are working with.
2. Hoisting
While movers do their best to get pianos out of the home in the simplest and safest way, it is not always possible to just carry them into a house. When the piano cannot fit in doorways or staircases, it will need to be moved by crane. This equipment adds to the costs of moving the piano, with services costing anywhere between $500 and $1,000.
3. Additional items
If you need to move more than just a piano, you can expect a charge. In most cases, you will be charged around $1 per pound for additional items, such as piano benches or other accessories. However, there may be a minimum charge, which means you could end up paying more for lighter items you want to add to your piano moving services.
4. Insurance
Insurance when moving an item as valuable and fragile as a piano is a necessity. Professionals that specialize in piano transportation provide insurance coverage of up to $5,000 for free, giving you some peace of mind. You can, however, purchase supplemental insurance and make sure that you're fully covered if anything happens to your instrument.
5. Last-minute moves
Scheduling a last-minute move, even if you only plan on moving a piano, can be very costly. Many times, you may find that the price of a last-minute job is double the price it would've been if services were scheduled a week or two in advance. Rush fees can be more than $300 and can jump even higher for long-distance moves.
5. Delays
Any delays that cause you to reschedule your move can result in paying additional fees to the moving company or professionals you are working with. You may also be charged a rescheduling fee or a cancellation fee if there is no one available when the instrument is scheduled to be picked up or dropped off at the delivery location.
6. Storage
If you will not be able to place the piano in your home right away, it can be stored for a fee by your moving professionals or in a storage unit or container of some kind. Prices for storage vary, but you will need to make sure that the unit you receive is climate-controlled to ensure the piano is kept in its original condition. Before choosing a unit, consider how much space you will need along with how long the instrument will be kept in the storage unit.
7. Retuning
You may not be aware of it, but the internal parts of pianos can be moved during a moving, even when movers have been as careful as possible, resulting in the need to tune a piano so that it sounds exactly the way it should. Before returning the piano, wait a few weeks so that the instrument can adjust to the difference in humidity and tuning can be as precise as possible.
What Is the Best Way to Move a Piano?
Whether it is an upright or grand piano, professional local moving companies have team members that are capable of moving pianos in the safest fashion. If you're wondering how they get these massive instruments loaded safely, let's explore the process of moving an upright piano as well as a baby grand piano.
Upright Pianos
Moving an upright piano requires care and precision to ensure no damage comes to the piano. Piano moving companies will typically send two properly trained members of the team to get the piano loaded, even if the piano is a heavier model of a vertical piano. The piano will need to be wrapped and then lifted so that a 4-wheeler can be placed underneath it, making it simple to roll it to the moving truck.
Baby Grand Pianos
Moving a baby grand piano requires a different approach than moving upright pianos as well as different equipment. The process is a bit complicated, requiring more than two movers to keep the piano in the best condition possible. Before moving your piano, it will need to be wrapped across the stop around the sides and the left leg will be removed. The piano will then be lifted onto the piano board and strapped into place.
When it comes to moving a piano, it is important to make sure that the safest and most efficient method is used. Any damage can be costly, so it is often safer to err on the side of caution and work with professional movers instead of attempting to move a piano on your own.
There are various kinds of pianos, which makes it difficult to determine the best way to move a piano. However, professional moving teams have the expertise and skills needed to get your piano, no matter what size, make, or model, loaded and transported to its destination with no damage.
Frequently Asked Questions
How can I make moving my piano easier?
One of the best ways to make things easier is to have some sort of dolly system. If your piano has wheels, make sure that they are unlocked. And, if you are able to do so, remove parts of the piano that can be removed safely, or close lids before your movers arrive. It'll reduce the work and prevent problems.
What about the bench?
Your piano bench is, likely, not very heavy and can be moved with the piano without any problems. Benches that open for storage have a couple of extra steps to sort out before moving them. You will want to remove anything from the inside of the bench and ensure that the lid (seat) of the bench is secured as best as it can be to prevent it from flying open.
Should I tune my piano after moving?
Yes. Any sort of movement can cause your piano to fall out of tune, even if it's ever so slightly. It's likely been a bit since you got your piano tuned anyway, so it's the perfect opportunity to take the time and hire a tuner to come and tune it up for you.
Can ordinary movers relocate a piano?
Usually, regular movers cannot safely haul a piano without causing damage. These instruments' weight is not evenly distributed and thus requires team lifting and skills to solve problems. Piano movers in your location can safely transport your valued instruments to its new destination. 
Can you transport a piano in a pickup truck?
You need to ensure the pedals of an upright piano you are moving and its keys are well-protected. Safely lift the piano and place it gently on a dolly or hand truck (depending on its size) with lifting straps. Roll the piano onto the transport truck and safely secure it into the truck with straps to tie it firmly. 
How do I transport a piano by myself?
To transport a piano with a skid board, you strap the instrument's body to it. Then, place the board on a piano dolly, and the body is transported. Use movers' pads or blankets to protect the piano's finish while moving. 
Will it affect the piano when laid on its back?
The piano doesn't get harmed when laid on its back or its side. A piano can be rotated, tilted, or moved without causing any damage to it. A piano is damaged when dropped, bumped, or when external objects are inside the piano during a move. Preparation is required when moving a piano to prevent any potential damage. 
How can an upright piano be transported upstairs? 
Most often, movers will safeguard planks to move up the stairs and have the piano placed on a dolly. From there, they will roll the piano up the planks, so they are free from lifting and carrying it up each step. We highly recommend hiring professional piano movers for moves those stairs for this particular reason. 
How much will I expect to spend to move a small piano? 
The factors above will cost an average of about $200 to $400 to move a piano locally while long-distance piano moves will cost an average of $1,000 to $2,000. By type, the average cost of moving a piano can be as little as $150 to $500, while moving a baby grand piano can be as high as $250 to $2,000. 
Conclusion
While it can be scary to move your piano, experts can help to ease the anxiety and make it simpler to work out the details. Find a moving company that offers white-glove services and/or has experience in moving pianos and you can get it done safely, affordably, and easily.