How Do I Estimate Moving Expenses?
Let's face it, when it comes to moving there are tons of numbers to consider. Even if you're moving within the same state, the average cost is estimated to be approximately $2,300 to move.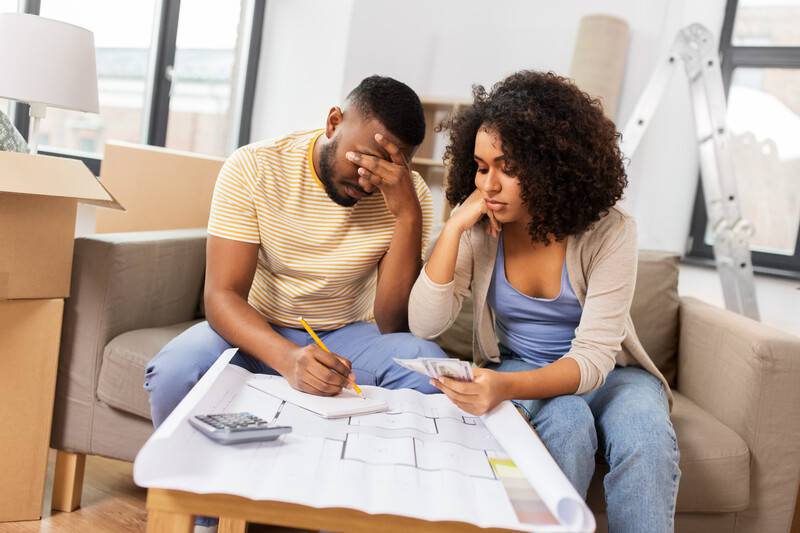 Let's face it, when it comes to moving there are tons of numbers to consider. Even if you're moving within the same state, the average cost is estimated to be approximately $2,300 to move.
Sure there's the moving truck, boxes, and cleaning supplies, but what about insurance? If you want to be sure not to miss a single expense while moving, you need a moving cost calculator.
These calculators are great tools to prepare budget estimates and they can easily be found for free on most moving websites. For everything else you need to know, we have the answers.
How do I move locally?
Just because you're moving locally, don't let that fool you into thinking it's easy.
Moving locally still requires preparation and time, and there's no doubt it will still be stressful.
There's no such thing as half-moving, no matter how close or far you go. Ensure you've got everything you need to move down the street by following these simple tips.
1. Prepare just as soon as you would any other move
Moving to a nearby neighborhood doesn't give you the green light to wait until the last minute. Tricking yourself into believing there's plenty of time can ultimately leave you with too much to do and not enough time, and before you know it, you're being shoved out the door by the new tenants.
As soon as you decide that you are moving anywhere, start preparing. Try creating a week-by-week moving checklist, to truly maximize efficiency.
2. Gather packing supplies
It's all too common that people get the news they're moving within the same city, and they assume they don't need supplies. Where does your stuff end up going then? Everywhere.
Remember, if you forego boxes, you forego half the stuff you own. You end up missing sweaters, files, the one screw you need to put your table back together - all because you didn't pack anything into boxes.
Even if you're moving to the next block, boxes and other packing supplies help make sure you don't leave any pieces behind.
3. Throw out what you don't want or need
Moving is the most excellent excuse to declutter. Don't take with you what you don't want or need – it's just extra weight. As a rule of thumb, if you haven't touched it in the last month or so, you might want to consider giving it a new home. Not to mention, donations can count as tax credits, lessening the cost of your move in the end.
4. Pack in stages
Remember the rule of starting early? Do this and then pack in stages. If you try to cram all the packing even into the last week before you move, you're just amplifying your own stress. Packing in stages, even when moving locally, relieves a heavy load.
In addition, many experts recommend packing in stages for children and pet safety. Whether you're stacking boxes or just too preoccupied to tend to them, during stressful moving times, it can be unsafe for children. If you pack in stages, you can declutter first, organize second, and then slowly pack up the rooms that will affect them the least until the move gets closer.
5. Transfer utilities
Even if you haven't gone far, your utility company won't know where you are. Schedule your utility transfer as soon as possible. The last thing you want to do is be left without Wi-Fi in your new home.
What do I need to consider when moving?
If moving was free, it would be easy. However, the list of moving expenses during this day and age has seemed to increase exponentially.
Whether you use a calculator or not, there are a few moving expenses you definitely don't want to forget.
Moving supplies
We know this is the first thing on your list because surely it's the first thing you can't do without. Consider moving supplies, boxes, packing tape, bubble wrap, etc., as an expense, but try to reduce this expense by looking for these supplies for free.
Most large retailers, warehouses, etc. simply recycle the hundreds of boxes they use. In addition, if you're lucky you might be able to find someone 'selling' boxes for free on social networks such as Facebook and Craigslist.
Deposits and reconnection fees
If you thought leaving your old home was free, think again. If you break a utility contract or even just your rental contract, there could be a fee. Then, once you've disconnected, there are all kinds of 'reconnection' fees; you might even have to pay just to apply for apartment housing.
Keep these deposits in mind because they could have a hefty impact on your moving expenses:
Utilities
Pet deposits
Application fees
Security deposits
First month's rent
Food and gas
The worst thing is preparing all your moving expenses and then forgetting the really important stuff –that would be food and gas.
You have to get where you're going, right?
Often this means driving your own car, potentially a considerable number of miles, which can be quite a bit of gas. Then you have to eat along the way, and there might even be hotels to consider. For example, if you move cross-country, you'll have to stop along the way to sleep. Think about how easy and fast these 'small' expenses can add up.
1. Cleaning services
You want to leave your home as clean as you found it, or you might want to make your new home even cleaner than it is before you move in. For either or both of these reasons, a cleaning service may be highly useful, just remember to put it into your budget.
2. Moving truck
Whether or not you choose to hire professional movers or not, you definitely need a moving truck, even if it's one you drive yourself. This could be the majority of your moving expenses.
3. Moving insurance
This specifically applies to moving trucks and professional local movers. If you employ either of these things, there will be insurance fees to ensure them and your belongings.
4. Storage units
If you happen to be in one of those positions where you have to leave your old place at this time, but can't move into your new one for a week, two weeks, or a month, then you might have to use a storage unit. A storage unit could be $100 or less per month, but be sure to add it to your expenses.
5. Professional movers
Professional movers are the key to having the least stressful move, but the decision is still up to you. They will organize and orchestrate your move from start to finish, so you literally don't have to lift a finger (except maybe to sign the contract). They are a great benefit, but if you're going to employ movers, make sure they fit into your budget first.
What is the cheapest way to move?
No one moves for free, but there are ways for you to move for less.
When it comes to moving, just remember there are good money-savers and bad ones. For example, borrowing your friend's pickup truck instead of renting a moving truck is a bad money saver.
Not only will you have to compensate your friend somehow (even if it's in just pizza), but the cost of gas driving back and forth that many times will practically equate to the cost of renting a moving truck.
A few good money-saving ideas are to move on a different date, ship your stuff, and don't forget to see if your company will pay for the move.
If you didn't know, there are actually moving 'seasons'. People move the least during the fall and winter. If you have the luxury of choosing when you move, choose a date during this time. Moving companies are slow and may offer you better rates, discounts, and coupons.
Shipping your stuff cross country could also be less expensive than driving it across. Lastly, there are rules that state if you are moving for job purposes, if it is a certain number of miles away, the company may be required to pay for the move. Speak to your HR department for full details.
How much does it cost to move?
Every home is different, which makes every move different. The size of your house, how many cars you have, and how many people, are all factors that might affect the cost of your move. Whether you move in-state or out of state, also makes a big difference.
Moving within the same state will typically cost around $2300 while moving out of state can be upwards of $4500.
There is no blanket moving cost that applies to moving, but the best thing you can do for yourself is to be prepared. If you know you are going to move in a couple of months, start saving, packing, and planning now.
Pay for your move little by little, and it won't intimidate you at the very end. Moving should be a chance for change, a new opportunity. Don't let moving expenses weigh you down.