What is the First Thing to Do When Moving into a House?
Our guide to moving into a new home can help you determine what you need to prioritize and how to put together a to-do list that works.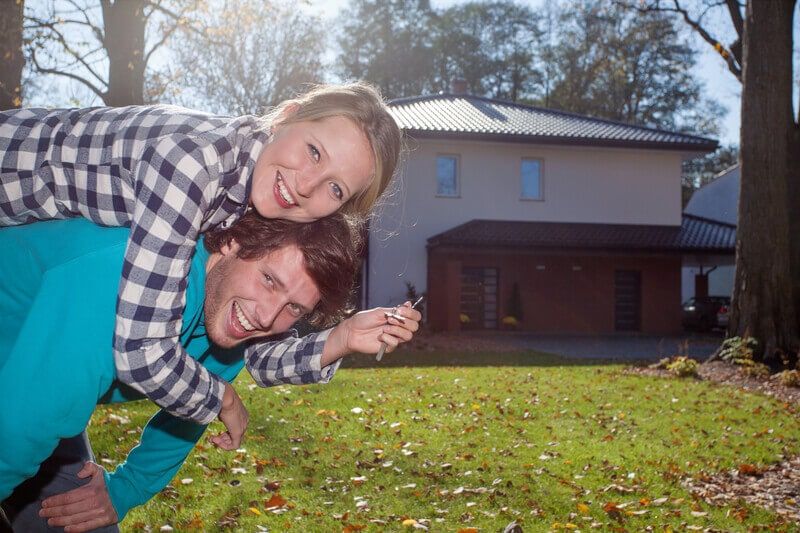 It's finally moving day and you're getting ready to get into your home. The first thing that you need to do is a complete walkthrough. But what should you do after that? How do you start making your house into a home?
There are a lot of different steps you need to consider when it comes to making your new house into your family's residence. Here are just some of the things that you need to do when moving into a new house.
Moving Checklist to follow before moving into new location.
Check the Entire House Out
Obviously, you checked out the home before you bought it because you decided to rent or buy based on your visit. But, you also need to be sure that you go ahead and check out your new home before you move anything in there.
You want to be sure that there are no repairs that need to be done or things that may be of concern before you move into your new place. See if there's anything you or the home inspector didn't notice. You also want to be sure that they didn't leave anything behind and that no one and nothing is in there that shouldn't be.
Do a Deep Clean
While the previous tenants or owners of the new home should have put some time and effort into cleaning the house, they may not have done so. So, it's worth your time to get in there and make sure that everything is clean and looks as good as possible.
You can deep clean in one of two ways – first, you can do it yourself, which will take the time that you may not have for the process. Or, you can work with a local moving company that specializes in move-in/move-out cleaning and have them take care of everything.
Either way, this allows you to move into your new place with a clean slate. It'll make it easier for you to clean up after everything is moved in, as well.
Determine What Rooms or Spaces Will Be Used for What
Do you want to make the moving-in and unpacking process as simple as possible? If so, then it's in your best interest to put together a "map" of sorts. Whose bedroom is whose? Which room is going to be the office? Will you be using the basement for anything?
Then, you want to use this "map" as a guide for when you're organizing boxes during the packing process. Instead of labeling boxes for the rooms that they were in at your old home, you can label them with the rooms that they are going into.
If you have this level of organization, then your movers are going to be able to unload your boxes into the appropriate rooms. Then, you aren't stuck moving boxes around to where "they're supposed to be," which can save you a lot of time and effort on moving day and the days after.
Find the Circuit Breaker Box and Water Control
Accidents happen everywhere, and they could happen in your home. Because of this, it's important to know where the circuit breaker box (or fuse box, depending on your home) and the water valves are. You want to be able to safely turn on and off your electricity and your water if something were to happen.
Get the HVAC System Serviced
Your heat and air conditioning are essential for keeping your family comfortable all year long, and you want to know that they're working correctly before moving into a new house. So, unless the previous owners/tenants tell you that they just got everything serviced (and can show you proof), you may want to call in an HVAC pro to check things out.
Your HVAC pro should check out everything about your system, including cleaning and replacing filters and ensuring that things work as they should. If you're on the cusp of a new season (spring to summer or fall to winter, in particular), then you want to go ahead and get it weatherized, as well.
Now maybe the time to talk to your HVAC specialist to see what they recommend about your system and if you want to consider any upgrades. On top of that, you can talk to them about making your home into a smart home, if that's what you'd like to do.
Consider Landscaping
Your outdoor spaces are another important part of making sure that you're happy with your home. If it's been a while since the lawn last got mowed, you may want to call someone in to take care of landscaping before moving day.
It could be something as simple as calling them in to take care of your mowing, or you can start looking at potential upgrades to those outdoor spaces. You at least want to get things trimmed and taken care of properly so that your movers don't have to walk through the jungle when they're trying to unload your items.
Always wait to make big landscaping changes until you've been in your home for a week or two. You may even want to wait until the following spring so that you can see how things look during the rest of the year (unless you're moving in at the beginning of spring).
Switch Out Your Locks
While typically it should be safe to trust the people that you bought your home from, that doesn't mean that they're going to be able to do everything possible to ensure that there aren't spare keys floating around. Plus, if they aren't trustworthy, they may keep a key to try and break in (this can be common with apartments where they were evicted).
So, what you want to do is get a locksmith in to change all of the locks in your home as soon as you possibly can. Have them go through your entire home and deal with both the windows and the doors. Don't miss spaces like your basement and/or your attic. This will cost some money, but it will also give you peace of mind.
You should also schedule some time with your locksmith to talk about other security measures that you can take to increase your home security, as well. They can help you to determine what types of locks are going to be best and may even be able to help you set up a security system that works for your budget and the needs you have.
Make Things Safe for Children and/or Pets
Pet-proofing and child-proofing your home is also a big priority. Make sure that all open electrical outlets are covered as they should be. Do you want to child-proof doors or make sure that there aren't any areas where pets and small children can get stuck? Deal with that as well.
The earlier that you are able to make everything safe, the less stressed you'll feel when your family finally moves into your space. Plus, you won't need to race around safety-proofing everything in your home on the day of your move, which is stressful enough as it is.
Frequently Asked Questions
Why are people telling me to bring bread, salt, and honey into my house before anything else?
There is a folk belief that, if you bring bread, salt, and honey into your new home, it will bring you blessings and/or good luck upon moving in. The bread and salt are so that you "never know hunger;" the honey is so that you can enjoy how sweet life is supposed to be. This is, obviously, not necessary – but many people decide to stick to this tradition.
When should I get my utilities turned on in my new home?
As soon as you have a date you're moving in, you want to schedule for your utilities to get turned on. You'll want to turn them on 2-3 days before you move into your new home. That way, if there is some sort of delay or issue with a certain utility, you can get it taken care of before moving day.
How do I deal with food and shopping before moving day?
Buy as little as possible in a week or so before moving day. You want to take as little food as possible, especially if it's a long-distance move. Finish things up as best as you can. Plan to order dinner on the day that you move into your new place, and then go grocery shopping as soon as you can after that. It'll make it less stressful.
Are You Ready for Moving Day?
Moving day is a huge undertaking, and if you plan things out well, you can get to your new home and make sure that everything is ready to go as soon as possible. Do some research and take your time sorting everything out. In the long run, a little preparation can go a long way.