The 9 Tips To Hire Local Moving Companies In Your City
When choosing a professional local mover for your next move, it is essential to conduct your research. Usually, you can get much information about national moving companies but faced more challenges when trying to find out which to choose among your local movers.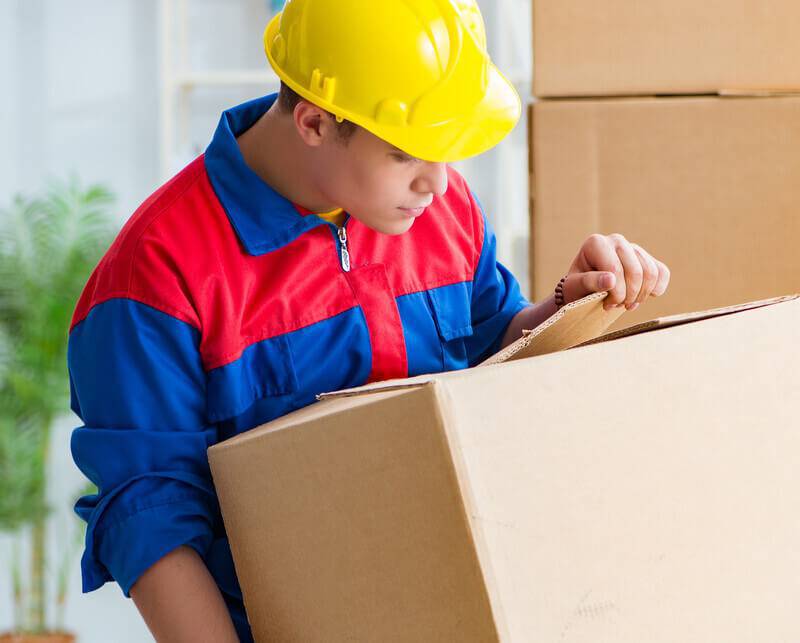 When choosing a professional local mover for your next move, it is essential to conduct your research. Usually, you can get much information about national moving companies but face more challenges when trying to find out which to choose among your local movers.
A top-rated nationwide mover may not actually offer the best-moving services or prices in your location. You might also discover that hiring a big company is more affordable than going to a smaller company. And even though we can't point you to your preferred option, we can tell you how to conduct your research.
In this article, we will discuss how to conduct research and compare local movers so that you can go with a team that will provide quality service at a reasonable price. 
Here is a tip to hiring local movers:
1. Get Recommendations
Talk to friends, local realtors, and co-workers. Check the phone books of the movers in your area. You will need an on-site moving estimate of how much it will cost you to move. Do not base your budget on any mover who hasn't visited your home to see your items. Also, avoid using household brokerage services that help you get a moving company as there is no law regulating their activities.
2. Get the Company's Service Area
Finding a moving company that services your area is very important. This can be verified through the map of areas they serve or a list of places their service reaches. Regardless of how much review a moving company has, if it is not ready to haul your items through the distance you want to move to, they are not the right company for your move. 
3. Check the Duration the Mover has been in the Business
It may be challenging to find out if the mover you are talking to have what it takes for your move if they just started the business. It is generally advisable to hire a moving company with a minimum of ten years of experience in planning and completing a move if you are embarking on a comprehensive or international move.
If you need just a local or in-house move, you don't need to worry about the company's age. Just be focused on the number of detail they take and the questions they ask while providing you an estimate. This will reveal the competency of the company and how much they care for your needs.
4. Licensed & Insured Movers
You may be risking your household items by hiring a company that is not licensed or insured. If you don't know how to check for this, then check the company's website. Normally, you can find a company's DOT number and insurance information on their homepage or the About Us page. If you still need more information to be sure, request for proof of insurance from the company or whether they belong to the Better Business Bureau. 
5. Look at Reviews
This is when things begin to get tougher since you need to make comparisons once you have your list. The best starting point is to check reviews since old customers' experience is all you can rely on to figure out the service of the local mover you are hiring. Fortunately, you can easily find reliable reviews on each company through our website.
Alongside reading customer reviews on our website, you can also check Facebook and Google for more reliable moving reviews. Concentrate on what people are saying about the company's availability, pricing, ease of scheduling, as well as quality of service. Remove any company that doesn't meet your needs and expectations as you read through its review. 
6. Get Quotes
Budget is obviously an important factor to note when researching and comparing local movers. That is why we recommend obtaining moving quotes from at least three moving companies. Price can majorly vary, even among movers serving similar routes.
And since each moving company offers pricing based on the number of your belongings, your time of the move, the number of moving labor required, you definitely need to contact more movers for a quote instead of working on the available cost information provided on each company's website.
Use the Get A Price Quote feature on our moving company page to connect with local movers and inform them of your moving needs to obtain an accurate moving cost estimate (use a moving cost calculator). You will need to provide a general moving inventory, so figure out what you will be moving, especially huge and heavy furniture items and appliances, to get a quote from each company. 
7. Review the Estimate
The moving estimate may serve two purposes when signed by you and the moving company's agent, which areas your contract as well as your bill of lading. Together with the inventory list you make when loading your household items, these are the documents any moving company should provide you. Make sure they indicate that the document is a written binding estimate, including the signature of the mover with the date stated at the bottom. 
The moving estimate should indicate the type and amount of belongings you are moving, the distance between the homes, when your items will be picked up and delivered, as well as any additional moving services, including moving supplies provided by the moving company.
If you need additional moving insurance from your moving company, which is beyond the standard $.60 per pound covered by movers, be sure to find out the costs and the coverage details. 
8. Book your Service
You will hopefully have a company you can hire after completing the steps discussed above. This will be the time to check if the company will be available and reserve your service. If you have more than one company on the list, contact all of them to see if they are available and let them know you are still looking for the best fit, you might get a company ready to reduce their moving prices for you to win your moving project bid. It is easy to book a service with a mover and can be easily done online. 
Be sure to tell the company in case you have any flexibility with your date of move, since you may have to pay more price for certain moving dates than others if you have a static moving date.  
9. Get a Copy of Mover's Inventory
On the day of your move, obtain a written copy of the inventory list from your mover, and offer the movers with personalized routes to get to your new home, and be sure to get a number on which you can easily reach the movers all through the move. 
Deciding between Movers and a DIY Option
When preparing for a local move, most people do consider renting a U-Haul trailer and do the move themselves. Definitely, you may love to tackle some projects yourself, but when relocating, there are many other reasons why hiring a professional might be the best. They are: 
Moving companies can provide insurance to protect your valuable items while on the move. 
Experienced movers can pack and haul your goods to lower the possibilities of damage.
Many people get injured when performing DIY moves due to poor technique, a lack of know-how on the proper movement of heavy items, and lack of fitness.
Moving companies can complete a local move within a day or less, while a DIYer might take you many times to move. 
This decision is a personal thing for everyone. Still, someone who has used a U-Haul and faces many challenges when moving their huge furniture through a flight of stairs understands that there is enough to go for a professional moving company. 
FAQs
How much will it cost to hire a local moving company?
Local movers charge about $25 each hour per mover. Three movers should take about 6 hours to relocate your two-bedroom apartment locally, which means about $450 is being spent on ordinary labor. During an interstate move, the price can be up to $3,500 for a shipment of an average weight of 5000 lbs. 
How do I locate local moving companies?
To discover local movers you can rely on to move your valuable belongings, just proceed with simple steps: talk to family, friends, or colleagues if they can point you to a good local moving company. In an actual sense, verbal recommendations of local moving companies can save you a lot of important time in research. 
How much is perfect to tip local moving crew?
There is no difference between tipping local and long-distance moves. Budget about $40 daily per mover, if the movers have done a great job. Or tip them at $4 each per hour. 
Do movers relocate a dresser with clothes inside?
The dresser could be unsafe with additional weight. You should only leave the clothes in the drawer when bringing it out, but when moving, only leave the clothes inside if your available space is not enough or you already exhausted your moving boxes. Take away loose or fragile items from the drawers.  
Conclusion
You will surely be able to hire a moving company that will do a quality job at a reasonable price when you stick to the steps discussed above. Go through our other extra moving articles for other things you need to know to complete a move with no stress or trouble.