Top 10 Tips To Hire Truck Rental Companies
If you're working on planning a big move in the near future, then you are going to have a good amount of work ahead of you. You're going to have to decide some important things, figure out if there is any of your stuff you would like to keep or get rid of, come up with a moving budget, and decide whether or not you're going to hire professional movers or just use a moving truck rental to handle your move on your own.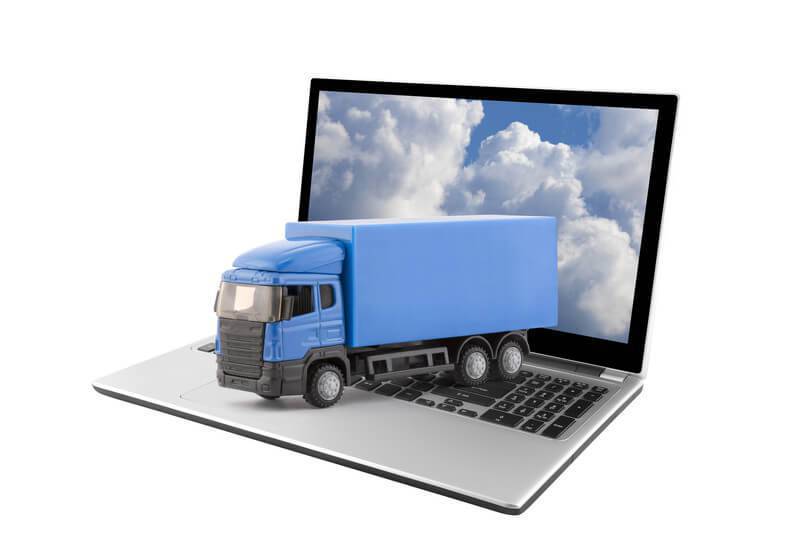 If you're working on planning a big move in the near future, then you are going to have a good amount of work ahead of you. You're going to have to decide some important things, figure out if there is any of your stuff you would like to keep or get rid of, come up with a moving budget, and decide whether or not you're going to hire professional movers or just use a moving truck rental to handle your move on your own.
While most people probably want to work with professional movers and take advantage of all the moving services that come with that, a huge majority of people moving aren't going to have the budget to hire a professional local moving company to give them a hand with their move. So, what do people do if they aren't planning to hire movers to help them out?
Many of them end up doing it themselves and renting a moving truck from a truck rental company, doing all the hard work themselves, delivering their stuff to their new home, unloading the truck, and then returning the moving truck to its rental company.
This is a lot more work for you and anyone who is helping you move, but it is also a lot more inexpensive, meaning you are going to be able to save some money on move on a budget. If this sounds like the plan you were considering for your move, then you're going to have some work cut out for you. It is quite straightforward and simple, however, and by following some simple tips, you can find a great rental truck for you to get your move underway.
1. Consider your budget first
If you're renting a moving truck instead of using movers to get your move done, then you are probably already working on a budget. Get in touch with multiple truck rental companies and find out the prices for their rentals.
Factors that go into deciding the price you'll pay for a moving truck rental are as follows:
The size of the truck you rent.
The distance you are taking the truck.
The amount of time you have the truck in your possession.
Each of these is important parts of a truck rental that will go into deciding the total cost for you to rent the truck for your move.
2. Take a close look at all of your stuff
What do you need to move? What all is coming with you, and what are you planning on getting rid of before your move (if anything)? It is important for anyone who is planning a big move to keep in mind that part of the cost of renting a moving truck is going to be the size of the truck you need.
The size of the truck you need is going to be determined by how much stuff you need to move to your new location, so to cut down even more on costs, try to see if there is anything you could sell or give away before your move. If it's an item you no longer use, you could make some extra cash on it while also saving some more room in the moving truck!
3. Carefully review moving truck rental companies
There are all kinds of rental companies for moving trucks out there. Some of them have been in business for decades and are household names at this point, while others are brand new companies just now popping up and offering their services to the world.
When deciding what moving truck company you'd like to use, make sure you thoroughly review each company, checking their online reputations and making sure they are a trustworthy company to work with.
4. Think about the amenities the truck provides
The best moving trucks should have all of the amenities of, well, a moving truck. The best moving truck rental companies will make sure their moving trucks are outfitted with everything you need to get your move completed with ease, and little things like easy-load ramps and other small advantages to the truck can really stack up in a company's favor over time.
5. Get a good idea of the companies' customer service
If you have any problem at all with your rental truck during your move, you want to make sure the rental company you are working with is going to be available to help you through any issues you may have, like if the truck were to break down or have some other problem.
Are there any customers online talking about how the customer service of a certain company is? Keep an eye out for little things like this, as great customer service is indicative of a great company to work with for renting your moving truck.
6. See what other resources the company has available for movers
The resources a company offers customers are another great way to help separate great truck rental companies from the not-so-great truck rental companies. Some truck rental companies will have special resources available to their moving customers, like access to moving supplies, community forums where you can seek answers to questions, and much more.
7. Look for companies that offer online quotes
When you're planning a big move, you want to be able to have your budget accounted for right away, and the only way to do that is to know exactly what you're spending on your move. To that end, you should look for moving companies who offer online quotes to their customers.
This usually involves a quick questionnaire about your move and potentially some personal info, and you should have a locked-in estimate for your moving truck rental.
8. Decide if a moving truck is all you're going to need
What if you have a lot of stuff? Might you need more than one truck? Decide if a rental truck is all you need to move all of your stuff, and if you think you might need something else to get the job done effectively, you can look into options such as pods, adding a second moving truck to the mix, or enlisting the help of someone with an extra vehicle.
9. Make sure your moving truck is a one-way rental
With a one-way rental when renting a moving truck for your big move, you won't have to turn around after your move and bring the truck to its original location. With one-way rentals, people who are moving can take the moving truck rental to a location in their new area that checks in moving trucks, making things simpler (and a lot more affordable) for you.
To save as much money and time as possible, make sure the moving truck rental company you work with offers one-way rentals.
10. Make sure the moving truck is covered by insurance
If it isn't immediately clear, make sure to double-check on insurance when working with a rental company for your move. You want to make sure you and your staff are covered in the unlikely event of an accident, and insurance will be what covers this.
If your moving truck company doesn't have adequate insurance, inquire about the option of potentially purchasing more for added peace of mind.
Frequently Asked Questions
Got questions about moving truck rentals? You're not alone! You can get a good idea of some of the most frequent questions asked by movers about this topic by checking below:
What kind of extra fees might there be?
When working with a rental truck company, you might see extra fees like cleaning fees, any visible damage, late fees, and more. Returning your truck on time, making sure it is swept out, and ensuring you don't damage it is a good way to avoid any fees from your rental company.
How old must I be to rent a moving truck?
In the U.S., you have to be at least 18 years old or older to rent a moving truck.
How can I save more money on rentals?
To save money on truck rentals, check to see if the rental company you are working with offers any seasonal or regional discounts or any other special that might help you save some money. You might be surprised at how often you can find good deals on a rental truck for your big move.
Load It Up and Move It Out
When you have your moving truck rented and ready to roll, all that is left for you to do is to get all of your things loaded up and ready to go, and you will be ready to roll out on your journey to your new home. Once you're there, unload your moving truck, turn it back into the rental company, and get ready to unpack, and then that's it! You will be all moved in and ready to start enjoying everything your new town has to offer you.