Guide To Hire Moving Helper For Your Move
We need all the help we can get when moving, especially when it comes to a DIY move. There are lots of decisions with moving, which includes moving your items from one point to another. Since there are many available options, it is possible to get easily confused about which option is best for your move.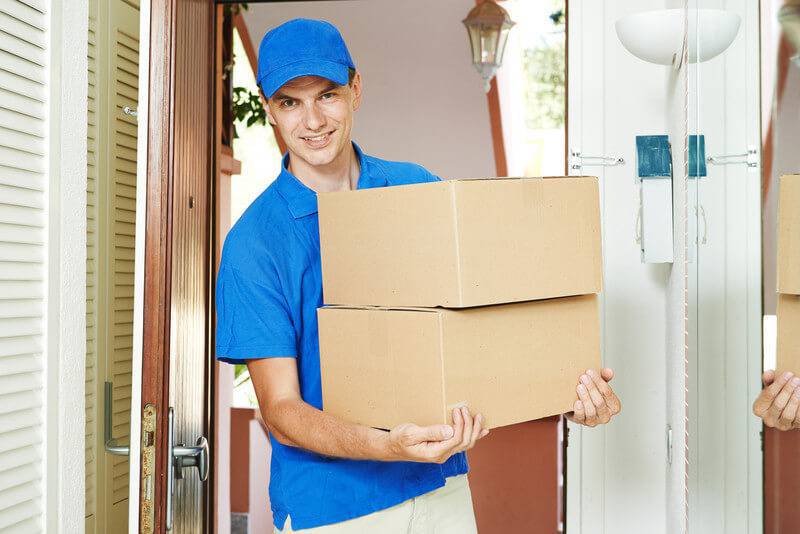 We need all the help we can get when moving, especially when it comes to a DIY move. There are lots of decisions with moving, which includes moving your items from one point to another. Since there are many available options, it is possible to get easily confused about which option is best for your move.
Even though some parts of moving are emotionally difficult, others are very physically difficult such as packing your household goods, facing varieties of tasks, loading and unloading the truck, and more. 
Certainly, your best option is to hire professional full-service local movers as they will take care of all the work on your behalf and will complete your move faster, safer, and in the most efficient way ever.
If their services are costly for you or choose to have more control over your moving process, you may go for a rental truck and drive your items to your destination home yourself. It would help if you still move your household belongings to the moving truck, load them, unload, and then carry them in when you get to your new home even after settling the transportation part of your move. 
This is why you need moving helpers to assist you with these tasks. Now you are thinking of how to hire moving helper's right? Don't worry, we are here for you.
What is Moving Labor?
Moving labor professionals offer flexible moving services to customers who plan a DIY move but require some help moving furniture, appliances, and other heavy household goods, loading and unloading the moving truck at the new home, or performing some other heavy-duty task related to moving.
However, there are moving laborers that majorly offer only loading and unloading services. Also, other full-service movers offer labor-only services as well. 
Moving labor services are so flexible and offer great solutions to each moving needs, and you can get any level of help you need. Moving helpers are available for hire to load and unload your moving truck, pack and unpack your moving boxes, disassemble and reassemble furniture, disconnect and reconnect household appliances, and so on – anything you need. 
You can also restrict the services you need to load heavy furniture or the handling of a specialty object. Whatever way, you are in control! 
How do Moving Helpers work?
If you plan to do your packing and transporting your household items yourself, but not ready to tackle the heavy lifting on your own, you can hire a moving helper to assist you with loading and unloading the moving truck. Your moving laborers will remove the stress off your shoulders and give you all the moving help you need.
Immediately you have made sure of the right means of hauling your belongings, whether you rent a moving truck or a moving container, you must also make sure you get moving assistance. Go through your options and select a moving laborer by considering your unique packing and moving needs.
The requested number of workers will arrive at your home on the agreed day and time to help you with your move. They will carry your heavy furniture and moving boxes from your home to the moving truck, and load them on the moving vehicle most safely and efficiently. Your moving helpers will give you any other requested assistance required. 
How to Hire a Moving Helper?
You can hire moving labor to take care of your loading, furniture move, unloading your belongings at your new home, or assist you with other required moving tasks.
Below is how to hire the right moving helper:
Take your Advantage Friends and Family: You can ask for moving assistance from your family members, colleagues, and friends as they are probably going to say yes to you. Contact them first. If you need to think of other names, start with people you help once in a while and politely request a favor in return. You may consider reducing the amount someone owes you so they can help you in exchange. Lastly, try your social groups such as mom's club, parent-teacher association, athletic leagues, and so on, and try to contact them all for helping hands. 
Discover the moving helpers nearest to you that can be relied on and the ones to avoid by reading customer reviews.
Obtain quotes from many moving labor companies and make rates and conditions comparisons. 
Go through the lists of equipment and credentials of each labor services provider.
Contact at least 4 moving labor companies that look the most good for your requirements and budget and comprehensively talk about your moving needs. Find out their availability at the convenient time of your move; let them know the exact moving help you need (such as packing, unpacking, loading, unloading, and so on).
Let the moving helpers know of any special needs or preferences you may have (including problems or difficulties), ask how they settle disputes, and resolve claims (if your item gets damaged by your moving helpers on the relocation process). Find out if they provide any coverage and determine your insurance options. 
Select the best moving laborers for your need, a licensed, reliable, and affordable moving labor expert, and book them straight away. 
After completing the job, write a review to rate your moving helpers' services and help potential customers find trustworthy moving helpers too.
Other tips for hiring moving labor:
Book your moving help services before your moving day, at least 14 days before your exact date of the move, to be certain of the availability of the required moving help at the time convenient for you.
Get everything necessary ready for your moving laborers to start working immediately they get to your home.
Give enough protection to your belongings and property (unless you have booked these services from your selected moving help professionals). 
Make sure you have your rental truck on-site before your moving helpers start working. 
Make your move-in date flexible – if you can, make adjustments to your moving date to consider the people helping you move if most of them won't be available by your desired moving date. You may also receive more help if you split the move over two days rather than doing it in just a single day.
Those not available the first day might make it to your home on the second day of your move. Accept whatever help anyone offer you, even if it is just an hour or more. 
Always remember to tip your moving laborers for a satisfying job.    
Services offered by Moving Laborers
Loading and unloading assistance may be required for your household items if you drive a rental moving truck or rent a moving container. You can request help from your friends to handle your heavy lifting, but it is best in some cases to hire professional moving help.
Check moving labor services provided by moving laborers to have a fast and safe move. 
1. Packing:
Even though it is very easy to acquire moving boxes, you might find it challenging to pack up your items the right way. If you don't have enough time or are moving heavy objects, we suggest you get moving help. Professional moving helpers have the right experience of packing up your belongings speedily and properly and will help make your moving process run smoothly. Professional moving help will pack up your items safely and protected by wrapping your furniture, packing your standard boxes, and so on. 
2. Loading:
You might be able to pack your moving boxes yourself, but for loading into the truck, you might need to hire moving labor for it. Hired moving helpers can help you load your belongings regardless of the size of the moving truck. If you are moving heavy furniture or appliances, you should seriously consider moving help.
When you hire a moving helper, you will be sure that your items are efficiently and quickly loaded. Professional moving helpers also understand how to load your belongings in a secure, well-arranged fashion. If you don't have enough time, couldn't carry heavy boxes, or are not just ready for a DIY move, we suggest you hire a professional moving helper to simplify your move. 
3. Unloading:
If you used loading help to get your items into the moving truck or container, you surely would need unloading help to get them out from the truck as well. Your belongings will not only be unloaded by moving labor services; they will also bring them into your new house and move them to each room they belong. There are moving labor providers that will even offer assembly of furniture and unpacking of moving boxes. 
4. Insurance:
The moving laborers you hired from a reputable moving company should be licensed and insured. If anything like damage should happen to your items while moving, you surely will be compensated for such damage or loss by moving labor insurance. Make sure you ask about the insurance policies of the moving labor service you plan to hire. We suggest you get everything right before your move in case you need to file a moving insurance claim. 
5. Cost:
Moving labor providers charge an hourly rate. Two movers should cost you about $80/hour, meaning that each mover earns $40/hour. Yet, several factors influence the actual labor cost. For example, moving labor providers may charge additional money for certain difficult items. Moving a grand piano or an over-size exercise machine can cost you a little extra. 
What is involved in other DIY Options? 
If you plan a DIY move, your greatest option for a moving service will be to rent a moving truck. Immediately you settle your moving logistics, booking a moving truck becomes a simple process.
Choosing the perfect rental truck:
You will surely want to book a moving truck that suits your moving needs, whether for a local or long-distance move. Some moving truck providers only offer moving trucks for local moves, while other rental providers offer cross-country rentals. Although some companies begin to charge customers when they exceed the allotted mileage, others offer free, unlimited miles.
Alongside your moving distance, your truck size, pickup, and drop-off date, and whether you will tow a vehicle are the factors that affect the cost. Determine the size of the moving truck you need with the moving truck estimation calculator. To get a detailed estimate for your specific move, get a truck rental quote from Penske, U-Haul and Budget Truck Rental, and two other reputable moving truck rental companies.
Loading of your moving truck:
You may consider loading of moving truck intuitive; however, there is a method recommended for packing a moving truck. Make sure your belongings are loaded correctly to make sure your move goes faster and safer. Load your heavy items like the refrigerator and washing machine in the front of the moving truck by the cab. If you are moving these belongings yourself, you may need to get moving help from a moving labor provider (unless you have some strong people with you). 
Proceed by picking your heaviest furniture pieces in the center of the moving truck. Your couches, mattresses, and other slightly lighter belongings can then be loaded to either side of the heavy items. You can then place any other large boxes in the back of the rental truck to complete the I-formation. If you can't get boxes for your move, we consider checking this article – where can I get boxes for moving. Load smaller bags and boxes last, at the back, and around your heavy belongings. Keep your valuable belongings with you in the truck's cab. And about your valuables, we can also help you pack up your jewelry. Be sure to keep anything that you might need to use while moving in the moving truck's cab.   
Driving the moving truck:
Understanding how you can maneuver a moving truck is very important. The moving truck is certainly larger than your everyday vehicle, so you need to be very careful. To make sure your journey run smoothly, you need to drive slower than your normal speed, and often apply breaks so the moving truck gain enough time to completely stop. And yes, be cautious when moving changing lanes. During a move, avoid completing the entire trip with a single leg. Get help from a family member or friend and help you with driving when tired. If you are moving to a faraway place, ensure you stop on the way. There is not much difficulty driving a moving truck, but it needs caution and a lot of attention.
Insurance options:
Even if you are gently driving your moving truck, there can still be accidents. Since moving trucks are not often covered by regular car insurance, you need to check the insurance options available by the moving truck rental companies. You can choose from different moving truck insurance packages such as Cargo Insurance (CAI) and Personal Accident Insurance (PAI). During a moving truck rental, you need to understand the things that are not covered by insurance. Before you buy a plan, go through the details well to ensure the coverage you are getting for your move is the best.
Hiring a Professional Moving Company
If you need an improved moving experience, we suggest you consider hiring a full-service professional moving company as it can be your best option ever. They will transport your household belongings, and most of them offer many extra moving services. You will be able to choose a moving company that has what you need when you find out the tasks you cannot handle on your own and your options. 
Packing and unpacking:
Similar to moving labor providers, full-service moving companies will help you do your packing and unpacking of your items. Although some people prefer to handle their own packing and unpacking, most moving companies offer different packing and unpacking services. Whether you need a full packing service or partial packing service like packing of specialty items, moving companies will match their services to your moving needs. If you don't plan to use your own moving supplies, many moving companies offer packing supplies like moving blankets, boxes, and padding.
Loading and unloading:
Regardless of who is packing your items (you or you hire someone), moving companies will help you load and unload them. Loading and unloading are considered the most difficult aspects of a move, and that is why professional movers will be helpful the most. Your items will be loaded the right way, make good use of space in the truck, and ensure your properties are safe when you allow professionals to do it for you. Movers will also do your loading and unloading tasks for you, making your move a very easy process.
Truck driving:
Full-service movers also take care of the hauling of your household belongings. If you are not willing or able to drive a moving truck yourself, don't panic. Professional drivers will drive your loaded moving truck to your new address quickly and efficiently. Be sure to find out if a moving company performs local or long-distance moves when in search of a moving company to hire.
Long-term and short-term storage:
Many moving companies also offer storage solutions. If you need additional storage space during your relocation process, request storage facilities when researching a moving company. Storage facilities come of great help if you have to stay in temporary housing amidst leases or you are downsizing and you need to keep some of your belongings.
Auto transport:
Driving your car to the new city you plan to live is a very stressful task, especially if the new home is very far from your current location. Fortunately, there are moving companies that offer auto transport services. Your budget and the distance of your move will determine the method of shipping you choose. Although door-to-door offers the most convenience of shipping, there is terminal-to-terminal shipping.
Finding out the amount you will spend to transport your vehicle from one point to another by using a quote calculator. Ensure your car is empty before you ship it, gather the necessary documents, and take photos of your car. You will need the pictures taken before you ship your car in case your car got damaged (serious or not) during the transportation.
Furniture disassembly and assembly:
There are many parts of your move that can be handled by your hired moving laborer, and this includes the disassembly and assembly of furniture. If you are relocating very heavy furniture items, there is every need to disassemble them before loading it onto the moving truck or container. If they are too big or heavy for you to disassemble, these services are available with several moving companies.
Insurance:
Before you book a moving company, focus more on moving the insurance it offers. Moving insurance is also known as a valuation, which is similar to insurance. In case your household possessions are damaged or lost while moving, you will have peace of mind all through the move when you have moving insurance.
Cost:
Factors like the size of your home and your moving distance will determine the cost of hiring a mover. The overall cost of hiring a moving company will also be influenced by different insurance packages and special items' moving.
Moving Container Rental
Moving containers are generally considered substitutes for normal local and long-distance moving companies. Regardless of the distance you are moving, moving containers make your moving experience simple. If you need to work at your own pace, your greatest option may be moving container service.
Loading:
A container will be delivered by moving container providers to your house. These containers are available in different sizes, giving you the chance to choose the perfect size that matches your moving needs. Although most moving containers are built with metal, some are made of wood. Even though you can load the moving container yourself, hired moving labor can also help you. Regardless of who loads your moving container, just know that it can be done at your convenient time. Having enough loading time can greatly reduce moving stress.
Storage:
If your container is loaded but not ready to bring it to your new home, you can get a moving container provider solution. Some companies have storage facilities where you can leave your moving container and are secure. Companies that offer these storage services can pick up your moving container from your home and move it to the storage facility until you decide when to move into your new space. Additionally, some companies allow access to your moving container while in their storage facilities.
Transportation:
When you decide to have your moving container delivered to your new home, your moving container company will pick it up and deliver it to your new address. The content of your moving container will remain intact, giving you a very secure move. Check if the moving container you are considering offers local or long-distance moves. You can consider any of U-Haul, PODS, U-Pack, and 1-800-PACK-RAT for your cross country and local moves.
Unloading:
Similar to container loading, you can unload it at your own convenient time. You are not expected to rush and return the moving container regardless of who unloads the moving container. Ask for the number of days you can keep the moving container at your new place from your container company before you rent. Even though some companies allow you to have the containers in your care for a week, others give you a 30-day period for loading and unloading.
Insurance:
There are few varieties of protection plans available with moving container companies. Based on the value of your household goods, your coverage level may differ. Try to read on coverage plans available with moving container companies before you book their services.
Cost:
Moving container companies may charge for a 30-day or monthly duration. Pricing is affected by the container's size, the rental duration, and the distance it will be traveling. Deposit may be required by some moving containers, so make sure you find this out before you book your container rental.
Frequently Asked Questions
How much does it cost to hire move laborers?
Get ready to spend from $60 to $80 per hour to hire professional movers. Note that these hourly rates will be charged whether the movers only wrap your items, carry them, or drive from one location to another, and the rates may not be the same based on your location (rural or metro area). 
How does U-Haul moving labor operate?
U-Haul's moving help is aimed at making your move go as smoothly as possible. You will be matched by Moving Help with a service provider to assist you with each aspect of your moves, such as packing or unpacking, loading or unloading, specialty moving, and post-move cleaning.  
How much does U-Haul charge for hired helpers?
Moving help from U-Haul costs around $45/hour for most services with a minimum of 2 -hour 
Should you tip moving helpers?
The rules for tipping local movers are the same as long-distance movers. Budget about $40 per mover if your moving helpers have done a great job or just tip them $4 each per hour. 
Conclusion
Your moving timeline, moving budget, and the amount of effort you plan to put into your move will determine how you choose the right moving helpers. Regardless of the option you choose, be sure to research well before you book moving help or renting a moving truck or container. To get an estimate for the amount to prepare for your move, check our moving calculator.