Guide To Hire One Way Truck Rental Companies
Moving companies offer easy 1-way rental for moving trucks regardless of the distance you are moving to. This rental service option allows you to drive the rented truck to your new address without having to drive it back to where you originally picked it from.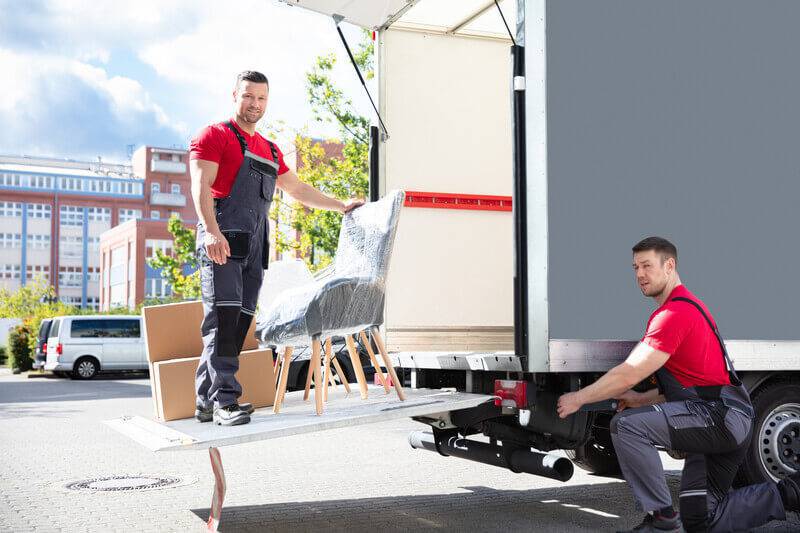 Moving companies offer easy 1-way rental for moving trucks regardless of the distance you are moving to. This rental service option allows you to drive the rented truck to your new address without having to drive it back to where you originally picked it from. The company and your type of contract will determine the rates, features, and services included. You can easily look up different moving truck rental services and make a comparison on various rates online.
Note that you are out there looking for the cheapest moving truck rental company that also offers affordable 1-way moving truck rental services with a nearby location to your destination town or city. You will find the various helpful tips we've gathered that will assist you all through the process. 
Tips for hiring 1-Way Moving Truck Rentals
Although most people will rush online and order a moving van or truck from U-Haul, forgetting that many other large moving truck rental companies offer services nationally; such as Budget Truck Rental and Penske Truck Rental.   
Below are tips to hire one-way moving truck rentals:
1. Recommendations
Talk to your friends, colleagues, and family as they have a recommendation for a 1-way moving truck provider that they or someone closer to them might have recently used. You will be more than appreciate if you get any recommendation received from reliable sources as they will help you figure out the right rental company for you. 
2. Hire 1-way Truck Rental Company closer to me
It is important to hire the service of national or local moving rental services in your area during your search for trustworthy 1-way truck rental companies and obtain free rental quotes of the overall costs. Then, be sure to supply them pick-up and drop-off locations alongside your pick-up date during the time you are supplying details to the rental costs calculator on each company's website or talking to them over the phone to obtain a customized estimation for your specific needs. Remember to request binding rental quotes as well. 
3. Remember to request Binding Quotes too
Immediately you have the binding rental quotes of each 1-way moving truck rental company in your hand, take the following steps to figure out the perfect moving truck rental agency for your need: 
Carefully compare the quoted prices: In general, these prices should be similar to some extent, but there can be huge differences in some cases. Each moving truck rental company uses its own algorithm and internal techniques of determining its tariffs, and sometimes you only need good timing to get yourself a perfect 1-way moving offer.  
Professionalism and customer support: Generally, you will get to know the professionalism and customer support level of your potential rental companies when you contact them one by one for price estimation and suggestions based on your specific rental needs. A good moving truck rental agency will create time to answer all your questions and also supply you with the information you need to know about your rental situation. They will also try to convince you of their services by giving a proper and professional response to your rental needs and requirements. If you are looking to hire local truck rental providers, try to check them with the BBB to find out if there is any complaint history on them. 
Rent the Proper Size of a 1-Way Moving Truck
This is very important as a 1-way move involves planning to drive a large rental truck to a home that is reasonably far away from your current location. You will need the right size of a rental truck to be able to get the moving done with no hassle or obstacles. The size of the rental truck you choose is essential to the success of your move because:  
Paying for a rental truck that is bigger than all your belongings to be moved will only cause you to pay for more storage space than you need for your move, and also expose your belongings to the risk of damage while on the move unless you enlist proper loading and security for them
Choosing a small size rental truck, on the other hand, can be much worse as you will need to leave some of your household items behind, make several moving trips (only possible based on the distance of your move) or exchange the rental truck for a larger one (may not be possible based on your moving timeline). 
Trying to figure out the right size of truck for your 1-way move can be rather confusing, and it is more important to have an expert at the truck rental companies, check for you before you proceed.
The Best 1-Way Truck Rental Companies
1. U-Haul
There are various sizes of moving trucks at U-Haul which make it possible for you to relocate anything from a studio apartment to a 3-bedroom home 1-way. It is also possible to tow your personal car using a tow dolly or an auto-transport. You also know moving 1-way with a truck rental attracts different rates.
2. Penske 
When you are faced with unexpected situations on your move, Penske offers you unrestricted roadside assistance. The long-distance traveler will find this perk really helpful. With just one zero added to your 1-way moving truck rental, Penske might be your ideal company. Penske offers free, unlimited miles on its 1-way moving truck rentals. The sizes available for vehicle towing include the 16ft, 22ft, and 26ft moving trucks. Your destination will also cause the rates to vary.
3. Budget Truck Rental
Your location and the specific size of moving truck you need to rent from Budget will determine your 1-way moving truck. You can save money with flexible rental dates. The majority of Budget franchises only rent a moving truck to drivers from age 24 and above. The company offers just three 1-way rental truck sizes which give you less worry about the right size of a rental truck to fit your items. However, the free, unlimited miles from Budget are a nice addition.   
FAQ
What is the cost of a 1-way moving truck rental?
The best 1-way moving truck rental rate is between $40 and $100 per day based on the size of your rental truck. This cost excludes additional fees, services, or taxes. 1-way moves will generally be more costly than short-distance local moves. Finally, moving truck rental companies incur more cost on 1-way moves due to mileage, wear and tear, and several other factors. 
Why can't I obtain a rental quote from some truck rental companies online?
Some sizes of moving trucks such as cargo van or pick-up are specifically great for local moves. You need to supply a 1-way long-distance moving company or cargo trailer rental the dates and locations of your move to get a rental quote. 
How much does a 1-way moving truck rental cost with Penske?
Penske charges around $35 to $2,800 in comparison to $550 - $12,000 charged by full-service moving companies, thus making it cost-effective for your long-distance moves. We discovered Penske to be the company with the most transparent pricing for 1-way relocation compared to other rental companies.  
Will I need to make an upfront deposit to reserve my moving truck?
This depends greatly on the rental company. You need to make an upfront deposit as required by some rental companies like Budget and U-Haul for truck reservations. Other companies such as Penske don't require deposits if you make online reservations and pay via a credit card. 
Is 1-way truck rental less expensive?
1-way moving truck rental may be cheaper than a round trip for long-distance moves. The perks include two days of rental and about 221 miles. The cost of renting a moving truck on a round trip would be around $700. 
What are the types of hidden charges I should prepare to see on my bill?
You will be charged fees for environmental, sales, and rental by most 1-way moving truck rental providers. There are also additional, avoidable fees for things like leaving the rental truck unclean or using up the gas in the truck without refilling it before returning. Make sure you study all your options carefully to see the fees you may or not be charged. 
Which Truck Rental company offers unlimited mileage?
The only rental company that provides customers with unlimited mileage on 1-way moves is Penske. However, rental days are limited, so additional rental days are available at $100 each. There is a charge by a mile on local moves determined by each location. 
Conclusion
Doing your homework perfectly and thoroughly can really help you in spotting reputable local movers in your local area right from the comfort of your room. You will not only be able to choose from a wide range of the best and affordable moving truck rental companies on this website, but you will also receive help for your entire relocation process when you supply accurate information.