How Moving Cost Calculator Helps To Estimate Moving Cost?
You're looking at moving day and trying to work out exactly what it is that you're going to end up spending. You want to look at details and make sure that you've got everything in order for your efforts. That being said, how much do you expect to spend?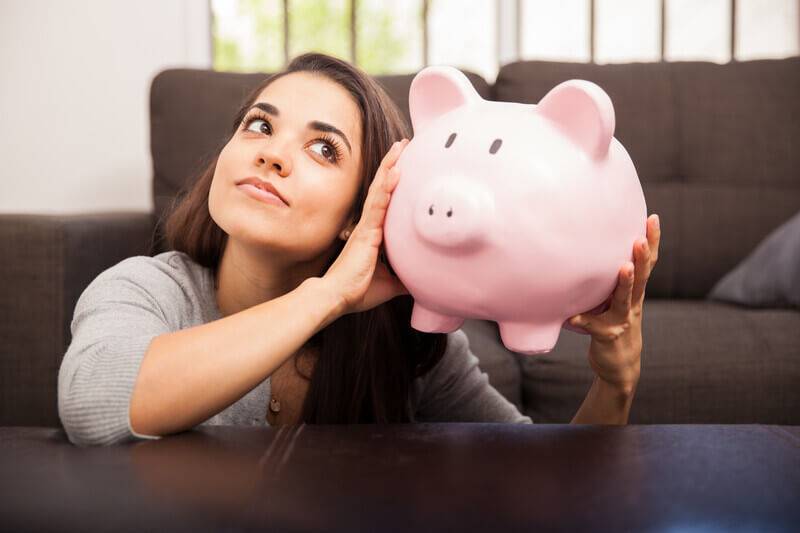 You're looking at moving day and trying to work out exactly what it is that you're going to end up spending. You want to look at details and make sure that you've got everything in order for your efforts. That being said, how much do you expect to spend?
A moving cost calculator is going to be one of the best options that you can have when it comes to taking care of how much you'll pay for local movers. While you may not be able to calculate everything in this manner, you will find it a lot easier to work out your budgeting needs and know how much (or how little) money that you're going to be working with. 
So, what does a cost calculator help you with in the first place? Are they worth your time, or are there better options that you can use in order to figure out costs related to your move? Here's a look at some of the best benefits that you'll get from using a moving cost calculator when it comes time for your move.
What is a Moving Calculator, Anyway?
Moving cost calculators are really helpful tools that have been around pretty much since the time that the internet started offering business services.
In the past, people who were looking to hire movers were just given a general estimate, and then after the move had been completed, you got an invoice and that was it. Some negotiations happened, but many people weren't sure what went into their move, so they didn't know how to do so.
These calculators started to be included online because movers started to notice that people were using the web to compare prices and work out what was involved in the process of moving. So, many moving companies made the choice to go ahead and provide that sort of service to the general public.
Provides You With Baselines to Work With
Local moving companies can give you a pretty good idea as to how much they charge for local moves – they're typically charged by the hour and how many movers that you need to help with the process. That makes it pretty simple to get things done – all you need to know is the hourly rate they work with and go from there.
When you look at long-distance moves, though, it can get a little harder to work out what it is that you need to be able to do and take care of. Every moving company does things differently, and they charge based on different criteria. So, it can be hard to determine what's going on with them and what your final expectations could be.
So, having that baseline to work with can be a really helpful process. It reduces your stress and allows you to have some sort of baseline to work with, even if you can't get an exact number based on the company you want to hire. And, it allows you to start putting together a budget that actually makes sense for your needs.
Can Give You an Early Quote
The most common use of these is to get a quote directly from a company that you want to work with. In many cases, they are going to be found either on a moving company's website or on the website of a facilitator or other company that the moving company is going to connect with you through. Those early quotes are going to be a powerful help when you're trying to see what may be best for you.
So, while you're not going to get the most accurate quote (because strange things like large furniture, disassembly, and stairs can often end up changing the price somewhat), you are going to have something to work with in order to make a decision. If the moving company or facilitator did things right, then it should be fairly close to what you'd get if you called them directly.
In many cases, those early quotes are a great way for you to figure out which companies are going to be worth your time to pursue. If something seems out of sorts or you can't find the right information using a calculator, then you may just want to start looking at another company to go with, that you find to be worth your time and effort.
Allows You to Better Understand How Movers Figure Out How Much to Charge
The fact is, moving can get really complicated and there are so many details involved with it that you need to do your best to know and understand what it is that they are doing. Moving cost calculators often "break it down" for you, so to speak. This allows you to really see what is going on and what sorts of numbers you'll be working with.
Not only is that good information as you search (which we'll talk about in the next section), but it will also give you some solid info if you end up moving again in the future. It allows you to have a basis for negotiation (and yes, you can negotiate with moving companies) and it can help you to work toward having more affordable options related to moving day.
Prevents You From Overpaying
Having a cost calculator is a great way to know what to expect when local movers start to give you estimates and quotes based on the information that you've provided. You can see what market prices look like in your local area, and then compare that to whatever quote you're getting. That sort of base knowledge can go a long way for you.
Some long-distance and local moving companies are in it for the money, and they will do everything that they can to try and charge more. But, if you have the knowledge of how much you should expect to pay in your back pocket, then you'll have a much simpler time knowing who to consider and who you should just say no to.
Gives You Peace of Mind About Your Budget
Lastly, you're going to find that a cost calculator can really be a huge help when it comes to your budget and how you're using that information to stay ahead of problems. In many cases, you're looking at the big picture and trying to ensure that you're going to be able to afford your move. Cost calculators make that process easier.
Obviously, you won't have a definite number until your moving day, but even then, you'll have a lot more flexibility involved. You can set a certain amount of money aside and know that you're going to have everything that you need in order to work out problems and pay for moving day.
Budgeting is such a big part of moving that you need to be able to put together something so that you can make an informed decision about the process. It's also good because it helps you to see if it may be more financially viable for you to consider working with friends and family on your move, or to get a moving pod, or to possibly consider some other form of dealing with moving your stuff due to financial constraints.
Frequently Asked Questions
Which moving calculator is best?
Honestly, many moving calculators are designed similarly and you're able to choose between them without a lot of confusion or stress. If your moving company has its own moving cost calculator on its website, then you are probably best off utilizing theirs as you put together your budget. Moving facilitators can also provide calculators that help you to compare multiple companies at the same time.
Should I get an in-home estimate?
Absolutely yes. The best way to make sure that you have a solid, helpful baseline budget to work with is to ensure that you have a direct, income deposit that can help you to learn everything that you need to know about your move. Your moving company should be able to give you a very, very close idea as to how much you'll need to pay for your move.
How do I compare quotes well?
Look at all of the details involved in your quotes. What is included? What isn't included? How much more are you going to have to pay in order to get what you need? Are they going to adhere to that number or are there things that could make it change significantly if you aren't careful? These are questions you need to ask as you explore this whole thing.
Figuring Out Your Budget
As you sort out all of the details about your move, you want to be sure that you're doing your best to work out what needs to happen and how much you can actually spend on the process. The more your budget is worked out, the better off that you are going to be when moving day comes.