How Moving Checklist Is Helpful While Moving?
The moving process is generally stressful, and that is why one needs to make planning in order to make the process as seamless as possible. This can be easily done by developing a moving checklist to serve as your guide.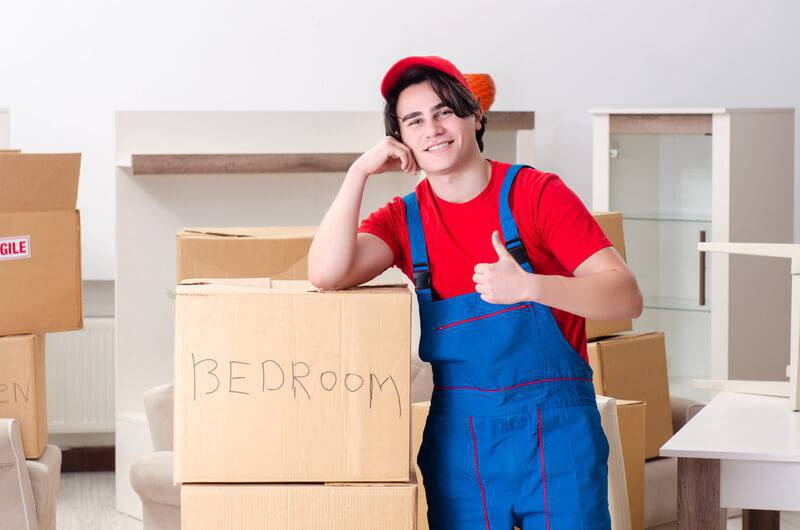 The moving process is generally stressful, and that is why one needs to make planning in order to make the process as seamless as possible. This can be easily done by developing a moving checklist to serve as your guide.
If you are hiring a local or long-distance moving company, they will give you a moving checklist that will assist you with the whole process. A moving checklist generally serves as a guideline that helps the moving process ensure that you do not leave anything behind and help the moving company. 
We recommend you start preparing at least 8 weeks before the move so you can properly deal with any stress that accompanies a move. When you create a checklist of tasks to be done at the beginning of the 8 weeks, it will reduce the moving burden and let things go smoothly.
Here are some great tips to reduce moving stress and turn your upcoming move a seamless effort.   
Why is a Moving Checklist important during a move?
There is various usefulness of moving checklist and they are not limited to the following:
It assists everyone with moving: Coordinating other family members during a move can be a difficult task. There are some cases where some family members might feel isolated in the move.
A moving checklist makes it easier. It makes every member of the family relevant in the process and simplifies the organization of their individual possessions. None of them will feel unprepared for the moving process on a moving day.
Avoid forgetting stuff: You can easily discover that you have some important items left behind. This is very common when you have a lot of tasks to do with a limited timeline. This is where you really need a checklist as it will enable you to understand the important things that need to be moved based on your checklist.
Stay organized: Packing and moving are tough tasks that may easily get you confused. A lot of activities are required in the process, and without something to refer to, one can easily get overwhelmed. This can be avoided by creating a checklist to keep you organized throughout the entire move.
Speed and efficiency: The entire process can turn out faster and efficiently with a checklist. You will have the chance to check your item one by one during the packing process, and this will, in turn, optimize the speed of your move. You won't be wasting time forgetting some belongings during the process.
What to consider before creating a Checklist?
There are various ways to develop a checklist based on all the available and relevant factors. The amount of time you have is very much important before you start developing a moving checklist. Your list should be developed based on the number of times you have before the moving day.
Early creation of your moving checklist will give you enough time to complete time-consuming tasks. Categorize your tasks based on their time demand and save small tasks that you can handle instantly or within a few hours for last.
Finally, you have to figure out how you want to share your free time. Time distribution plays a major role in the quality of moving service you receive from your movers. Be sure to look into hiring professional movers that can give you a helping hand with your planning.
How to create a Moving Checklist?
As soon as you know the tasks you have to complete, and the number of times you have to get it done, then you have reached the stage where you must develop your moving checklist.
Carefully sort and dispose of things you do not need: You certainly need to remove those unneeded items before moving to your new home. You may consider donating them or selling them on a garage sale. 
Begin to look for a good mover: Include the search for a moving company in your moving checklist and prioritize it. 
Begin to collect packing materials and wrapping: You can easily get sturdy and durable moving boxes yourself in case your company cannot provide you one. You can get packing supplies in lots of places.
Begin to pack your stuff and label packed boxes: Labeling your boxes will help you avoid undeserving problems to make sure you unpack the necessary boxes after the completion of your move. 
Complete all your moving tasks before you move: Request time off from your place of work if you are moving locally.
Double-check: Check the stuff you are packing with your moving inventory to make sure you are packing the right stuff you need. Just make sure the packing is properly done and with no fear of misplacing some valuable goods. 
FAQ
What preparation do I need to make to move to another state?
You should try and book your move at least six weeks to your desired date, whether with a full-service mover, a Moving Truck rental, or a Container Company.
This is very much perfect if you are relocating to another state where there is a need for proper documentation and compliance with rules from each state you will pass. You should be able to get everything needed for the moving day ready within these 6-weeks.  
Does a checklist exist for moving online?
Yes, but you need to customize any moving checklist you find online. Before you pack your belongings, create a timeline for your packing process. First, pack all non-essential stuff. These may include items that won't be used in weeks before the move, such as electronics, books, and home decors. Essential items should be packed towards the end of the process. 
What can I really do with my old items?
When you are ready to sort out the things you have in the donation boxes, take inventory of the items and back in the boxes for either donation or giving out to people around. You can as well raise some cash by organizing garage sales for those items if they are still good.   
How long will the entire moving process take?
It depends on each customer's exact situation; however, the average moving timeline for a residential is around eight to sixteen weeks. 
What should I do if I didn't hire a moving company?
Just hope your friends will come and help you. In the meantime, you can do some stretches in order to avoid injury and prepare yourself mentally for all the heavy lifting and tedious works. You need to stay hydrated and nimble all through the process as it will take a lot of time. You will feel much relieved after getting this off your moving checklist.  
How can I feel relieved?
You will feel relieve when you hire a professional moving company to handle your move.
Can I move in on to my closing day?
You will get to know when you can move in after closing based on the terms stated in the contract. Some situations will see it possible once the closing appointment is done. You will be given the keys and move to your new home straight away. In other cases, you may have to give the seller some days of occupancy after the closing of the deal. 
Conclusion
There are varieties of moving checklists people develop to make sure their moving process goes well. Checklists are important in giving your mind peace from consistent moving stress. Be sure to verify your lists and mark out completed tasks to ensure you are doing it the right way. If you have any suggestions, you think we might include on this write-up, feel free to share them in the comment section below and we will go through them and use them in our future articles. We are looking forward to hearing from you!