How Much Does Interstate Moving Cost?
The costs of interstate moving vary depending on the services requested, but typically costs include hiring movers, buying packing supplies, relocating a vehicle, and renting storage units.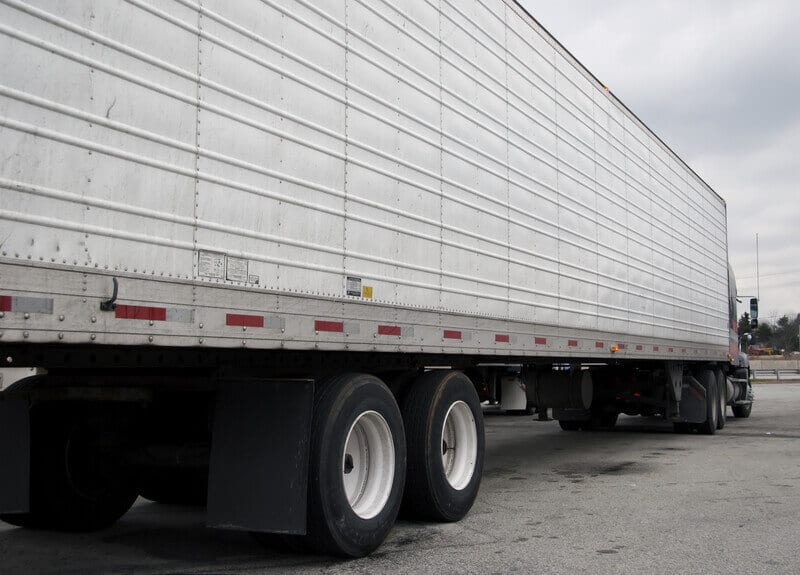 For a really broad-brush estimate, making an interstate move will cost you somewhere between $2k to $8k – and sometimes more. The final price tag will depend on how far away your state-to-state move is taking you, and the number of possessions being moved.
Moving interstate, or long-distance, is a lengthy and often expensive process, especially if you are not sure where to begin. Many people are unsure of how to hire the best interstate moving companies, and most are not be aware of what constitutes a fair price for an interstate move.
Below is a detailed breakdown of the costs of interstate moves, tips on hiring the best movers, and advice on how to lower the expense of moving long-distance.
Interstate Moving Expenses
The most significant expense of moving across the country, and the number one priority on your moving checklist, is hiring professional movers. If you are moving interstate, you are likely to need some form of professional assistance during that process.
Moves that involve distances of more than a few hundred miles are likely going to be too difficult to accomplish on your own. That means you have to hire movers to load and unload your belongings onto a truck, and then drive that truck to your new address.
The cost of hiring such professionals depends on a few factors. The most important factor is the amount of work you want the movers to handle.
How Much Can You Handle?
If you are getting on in age or just have limited time, you may not be confident of packing all your belongings ahead of moving day. You may want cross-country moving companies to pack and unpack your belongings, which is also called a full service move.
Hiring full service movers is more expensive, as compared to packing and unpacking your belongings without their help. The latter only involves the modest expense of buying moving boxes, tape, and other supplies. If you are lucky, you can even get free boxes from neighbors or local businesses.
Consider the pros and cons of each option before you make a final decision. Is the money you will save more valuable than the time and effort it takes to pack and unpack your belongings? If the answer is yes, hire movers for loading, unloading, and transport. If the answer is no, hire full-service movers.
Hiring the Best Movers
As you attempt to secure reliable moving services for an affordable rate, ensure you are finding the very best long-distance or local movers in your area.
The best movers can end up saving you money by the end of this process, as they offer competitive rates, and binding quotes, and do not take on additional fees at the end of the move.
You may be tempted to hire the movers with the lowest rates in your area, regardless of reputation, but that is a mistake. Movers that have a poor track record, but offer very low rates, are usually cutting corners in some areas. They may use poor equipment, hire inexperienced employees, or fail to honor agreed-on moving days or times.
The most reliable movers will deliver the best outcome, and save you money as well. If you need help determining the total costs of your move, you can use an online moving cost calculator. Such tools can help you get an accurate understanding of how much your move will cost, depending on the mover you choose to hire.
Avoiding Unnecessary Moving Expenses
One way to reduce the cost of a long-distance move is to avoid using short or long-term storage for belongings that may not fit in your new residence.
People often downsize their homes or apartments after moving, especially if they are relocating to a bigger city. You may be tempted to rent a storage unit for furniture, knick-knacks, or older clothes that you do not want cluttering up your new place.
Rather than paying for storage, and having to pay movers extra to take some of your items to the storage unit location, considering donating or throwing away items you no longer need.
Frequently Asked Questions
Is there a better time of the year to move?
Moving companies are usually busier in the summer months. The dates between May 15 to September 15 are the busiest, as most people tend to move during that time of the year. If you have control over the timing of your move, try to schedule it in the off-season to save money.
How early should I hire long-distance movers?
When you are aiming to move on a specific date, or a preferred day of the week, hiring movers early is the best option. You easily get your preferred day or date when you hire movers two months before the moving date. In addition, movers have lower rates when you are booking their services in advance. As their dates fill up, they can charge higher hourly prices for the remaining slots.
How do I avoid surprise fees from interstate movers?
The best way to avoid surprise fees when hiring interstate movers is to ensure the company offers binding moving quotes. The mover may ask for pictures or a video of your belongings, or they might send a representative to your location before they give you a binding quote. When you receive unbinding quotes, companies can change the terms at the last moment.
How do I relocate my vehicle cross-country?
Most interstate or cross-country moving companies do not offer vehicle relocation as part of the residential moving service. You must connect with a business that specializes in relocating vehicles across the country. The best option is choosing a space in an enclosed car carrier, although open air car shipping is less expensive.
Do I need to tip the movers?
Whether you tip the professionals who do the hard labor of moving you is at your discretion – but it's highly recommended. Although moving professionals receive a full hourly wage, which means they do not necessarily need tips to earn a living wage, tips are rather expected in the industry and not tipping may translate into less than stellar service at the destination of your move. If you find the movers are doing a good job, give them $20 or $40 each as a tip.
In Summary
Interstate moving involves many expenses, including hiring movers, buying packing boxes and other supplies, renting a storage unit if you are moving to a smaller apartment or house, and hiring vehicle relocation professionals.
You can lower the expense of a long-distance move by hiring reliable, affordable movers with a great reputation, packing and unpacking your belongings yourself, and selling or donating belongings that will not fit in your new apartment or home.