How Do I Know How Much to Pay Movers to Go a Cross Country?
Cross-country moves take lots of planning to execute them well. Because of that, you want to be certain that you are able to pay movers to go to a cross country without a lot of hiccups.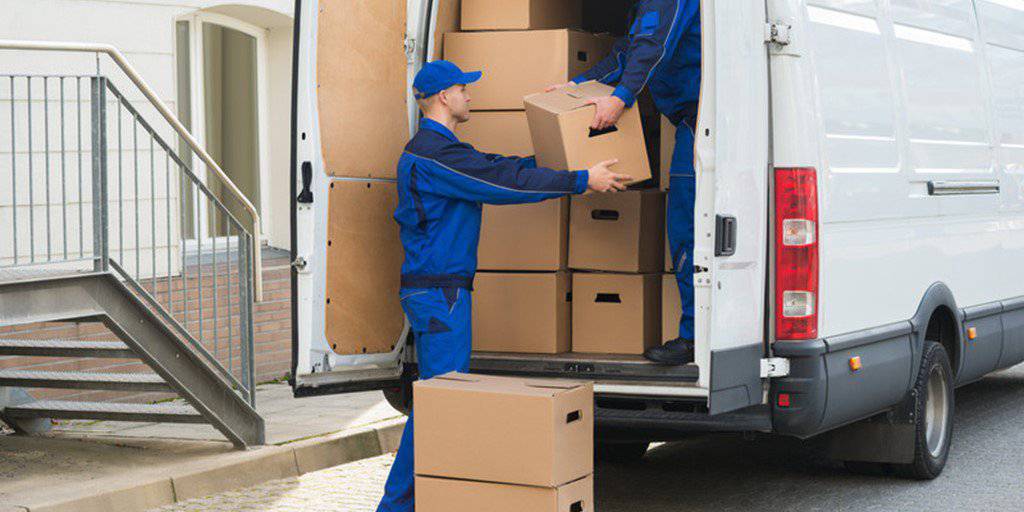 Cross-country moves take lots of planning to execute well. Because of that, you want to be certain that you are able to pay movers to go to a cross country without a lot of hiccups.
How much do movers cost to hire? What can you expect from a long-distance move and how can you make the right choice for your own? Here are some tips you can use in order to find the right ones for you.
The best way to calculate your move by using our online moving cost calculator.
How Far Are You Moving?
If you're moving across the country, you're moving to any number of places. And, because of that, you're looking at a lot of different details. Are you going to be crossing many different state lines? Are there things that may not be able to go with you across those lines? And how much stuff will you be taking if you're cross country moving, anyway?
When you start the quote process, you'll have to let them know where you're headed before anything else.
How Much Are You Taking With You?
The move costs for a long-distance move are going to be a lot more if you have a lot of stuff going with you. You can expect to pay anywhere up to $5000 for a professional local moving company if you have a large home (5+ bedrooms). Smaller homes can be $2,000 or less, depending on the situation.
Typically, your moving company is going to give you a quote based on coming into your home and looking around at everything that you own. On moving day, after they load up your moving truck, they will then take it to get weighed. They'll take the weight of the truck before it was loaded and subtract it from the weight after it was loaded. Then, they'll use that weight in order to give you your final value of the move.
Will You Need Additional Services?
If you need additional moving services, then you are likely going to have to pay some additional fees in order to ensure that those services as taken care of as needed. Here is a quick look at some services you may have to pay a little bit more to get.
Fragile items take more care and more supplies to be able to load and unload safely, and some companies may charge an additional fee in order to do so.
Packing and unpacking your items can be really helpful if you have a disability or if you just don't have the time to take care of it yourself. These are professionals – they know what they're doing and can pack and unpack your items safely and quickly.
If there's some sort of delay or you're downsizing, it's likely that you're going to need some sort of storage services to hold you through until all is said and done. Companies that offer both moving and storage will often give you a good deal on both if you use them for both.
Packing supply sales are big with moving companies, and they can typically sell you boxes, tape, markers, labels, and even complete packing kits that can give you whatever you need for packing your home.
You can, sometimes, find full-service movers that include anything and everything under the umbrella of what their average costs may be otherwise. You will have to talk to a company that advertises as a full-service mover in order to make sure that you won't have to pay extra fees for any such things.
Is it a National or Local Company?
National companies don't only offer local services; they will often have cross-country movers on their staff and that's the majority of what they do. That being said, there are multiple van lines out there that have national reach, who will offer a truck rental. Sometimes, a truck rental will end up being a cheaper way to get things done, because you can do it on your own.
If it's a company that has been founded locally and that is only found in your local area, then the chances are high that it's a company that focuses on local moves. In those cases, you may end up paying a little more than if you worked with a national company, but you can ensure that you get that hometown feel that you're likely looking for in that regard.
Either way, you're sure to find great companies in your local area that can help you to sort things out. On top of that, you can make sure that your local move is able to be executed properly and for an affordable price, which makes the effort you put into your search worth it.
Frequently Asked Questions
Would it be cheaper to do it myself?
Some people insist on renting a moving truck so that they can save money, but the fact is, the cost (and time) involved is not going to be that much different. You'll have to take care of a lot of details and make sure that you don't miss out on anything when renting a truck yourself.
More often than not, you don't have to deal with quite as many logistics if you choose to hire a moving company instead.
Can I just fly or take a train or bus to my new home?
If you don't have a lot of items that you plan on taking with you, then you may just be looking to load things up and go on your way. You can totally do that – how much you'll spend depends on the size of what you're taking with you.
You can ship some items, take other items in suitcases, and even leave some in a storage unit until you're ready to get them. Work with friends and family members in your current area to see what you can do to make your move cheaper and less of a hassle.
Last Thoughts
Putting together your budget and working out what may be necessary in order to stay ahead of everything can be essential. Take some time to do your research and see just how much you could potentially pay when you're looking to sort out the cost of a cross-country move.