How To Know You're Working With A Bad Moving Company
When you choose to move to another home, you wonder what the first thing to do, right? Well, begin to think about hiring a local moving company. And this is just the normal thing to perform.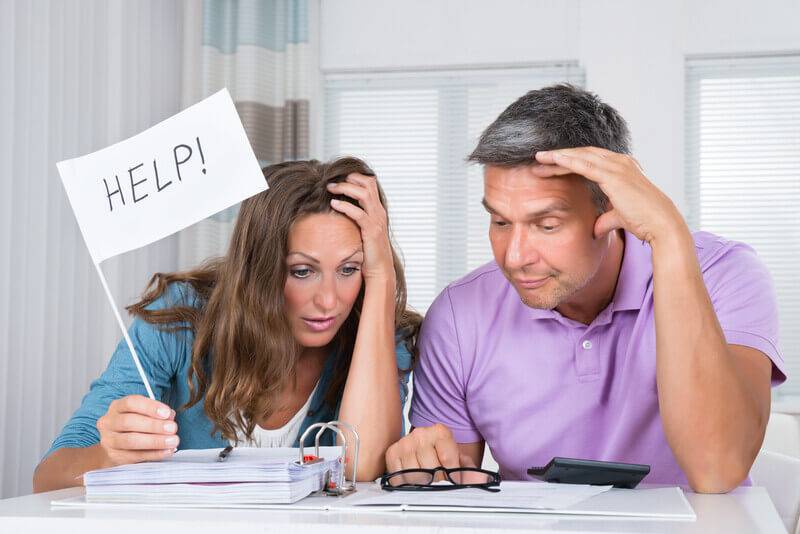 When you choose to move to another home, you wonder what the first thing to do, right? Well, begin to think about hiring a local moving company. And this is just the normal thing to perform.
Moving can get a lot complicated and challenging, so it helps when you have professionals offering a hand near you.
When your moving is being performed by knowledgeable people, the entire stress of the move gets reduced.
On the contrary, though, you need ways to stay away from bad and fraudulent movers, this is why we've determined to provide you a few tips on identifying the signals to know you are working with a bad moving company.
So, if you are looking to ensure that you stay away from bad movers, you are just in the perfect place. We will share tips to help you know that you are in the wrong hands or a victim of rogue mover and how to prevent, protect yourself and handle the ugly situation.
7 Signs You're Working with a Bad Mover
All alright, so you choose to hire a moving company to assist you with your move. How do you propose to do that and find the perfect company? We've listed 7 red flags that show that you are working with a bad moving company. As you start your search, be very cautious of the following signs:
1. If Their Information is Difficult to Locate
The first step to making sure that you don't get involved with less-reputable moving companies is to perform research before entering into a contract. When looking into what to expect from movers, it is important to determine whether or not the movers you are considering are registered.
The right registration assures that your things will be protected if things go wrong during the move. The biggest warning signal of a bad moving company is their inability to give you a DOT or MC number, which is evident that they are properly registered.
If asked, all registered moving companies must give you their FMC number, headquarters' address, contact information, and the types of services they offer.
However, to achieve the best outcome, you should perform research further than their registration condition. Good movers often also possess a DMV number as well as a website.
2. Negative Online Reviews
Today obviously, you can make use of yelp or other platforms to read reviews on each service provider you know, including moving companies. And yes, what you should watch out for here is a positive customer review.
Some people leave bad online feedbacks for no reason or unreasonable things, but if the review of a moving company is consistently bad, that is a huge sign that they are bad movers. Yet, ensure you don't draw immature conclusions. In this situation, we majorly mean not concluding just because of a level of grade, or low star feedback.
For more protection, read some customer reviews about the movers. These are available on Yelp or Google Plus, as well as Facebook or Twitter. Real customer experiences are revealing information about the company in general. 
Take time to read the actual experiences shared by people with a particular company. That will make sure you don't just determine if their experience will be useful for your case and also will let you know what to stay away from in the future.
3. A Lack of Transparency
Definitely, just glancing through online reviews is not enough. If you want to explore any trace of signs you are partnering with a bad moving company, you have to dig a bit deeper. And remember, this is true, no matter the kind of moving services you need. Even if storage solutions are what you are looking for, for instance, and not a full-service move, you need to still be careful.
Lack of transparency of information on a moving company is one of the top red flags as regards movers. So, check to determine if the company that you possibly will hire is even transparent enough to work with. Believe it, this is important; the number one thing any reputable moving company would do is to be known by to registration bodies, and this is crucial for you too because that is your assurance that your belonging will be safely moved to the specified destination.
4. If No Answer to Your Questions
After performing your research, you need to interview the companies. Experienced and expert movers will be able to prove that they are well-trained, educated, and knowledgeable to assist you to understand the moving process clearly during the interview. They should be able to provide answers to your entire questions about the move, packing, insurance, and so on, regardless of where you are moving to.
On the contrary, the majority of scammers and bad moving companies will lack a knowledge base and will therefore not be able to give detailed answers. Knowing that, ask a lot of questions.
Ask questions about their policies and credentials, especially the claim process on damaged or lost items. Carefully pay attention to their responses; if you don't feel satisfied with their response, move on.
5. Check for Unrealistic Estimates
So, if you've discussed with a few different movers, what next to do you do? In general, you should check the moving estimates you've received. Don't forget, if you want to select the right moving company, storage unit, or specialty movers, you need to have various options available. And that is why we recommend requesting written moving estimates from about 4 or 5 different movers. This move will give you the chance to do much thinking, leading to making a well-informed decision in the end.
However, how does a moving estimate provide assistance to help you identify shady movers? Well, immediately you check all the various services they all offer and their prices, you may notice a huge difference somewhere. Unlike with legit, reputable moving companies, too-low moving estimates are one of the warning signals for bad movers. This is why having a few other estimates to make a comparison to know the average is so much helpful.
6. If Down Payments are too Costly
Immediately you choose to hire a moving company, you will have to make a down payment to secure your relocation date. This is normal practice, and as stated by Keaton, rarely passes 20% of your overall move cost.
Generally, the down payment should not exceed hundreds of dollars and will be spent on your interstate move. A sign that might warn you of a possible scam is if the moving company you are considering asks for cash, a huge down payment, or full advance payment.
7. If Your Mover's Truck is Unmarked
A legit moving company will never use an unmarked truck. You should see their company name, phone number, address, or website on their vehicle. If you noticed something is off on their van, deny them entry into your home.
Tips for Handling Bad Movers
The best result of this case is staying away from working with bad movers in general. How does one do just that? Well, you can identify bad movers before moving and choose to stay away from them at the same time. A less stressful solution would be to bail on your bad moving company during the start stage of the move and just bring in a different moving company or perform the move yourself.
Spotting Bad Movers
The most effective way of handling bad movers is to just identify them before you even begin your move. That way will enable you to stay away from working with them and any extra relocation stress that may come from that. The best method to handle this would be to conduct some research.
Read reviews online and find out what other customer's experiences with the company are. Also, ask your friends if any of them have heard or used the service of any good moving company of late. Below are some possible signals you might be handling with bad movers:  
Taking Preventive Action
One other thing you can do to prevent any issues you might encounter with the relocation is taking some preventive action. Even if you are confused at first, find out if your movers are good or bad, these will get you ready for the worst.
Below are some steps to follow:
Gather moving estimates from different moving sources so you are certain you get the right pricing for your move. This will be helpful for you in avoiding being overcharged. Also, if a mover is offering a significantly low price, you should know that something is wrong there.
Ensure your moving company has the required licenses, especially from FMCSA and that they are well insured.
Ensure you are clear on each document you are signing and request clarification for each piece of it you are not clear with. As earlier mentioned, do not sign blank or incomplete documents.
Take photos of your items before moving and fill all the boxes with delicate items with proper labeling. Also, check all your items as the movers are unloading them. If you notice any damages to the packaging or the contents themselves, let the movers know immediately.
Keep any movable valuables you own such as personal documents, jewelry, and so on with you on the move.
Moving Yourself
If you are in a situation where you can only hire a poor moving company, or if your movers seem shady, rude, and not professional before the move, fear not. One of the ways to handle bad movers is to just ditch them and handle the move yourself.
Even though this might seem a bit complicated, there are diverse ways to handle it. It will consume much of your time, yes. On the contrary, it will save you more money, especially if you can lay your hands on cheap moving supplies and other relocation material. You could even get some for free.
Reactive Ways of Handling Bad Movers
After taking all the precautions, you might still find out that the moving company you hired is not good during the move. While dealing with them on the spot may seem to be too late, there are still many ways to handle bad movers after the move. Below are some of them:
Bad word of mouth: If your movers are unprofessional, late, or rude, but they haven't done much damage in the move, you can handle them through bad word of mouth. Dealing with bad moving companies by leaving bad online feedback and informing your friends about it may not be so efficient.
However, don't forget that the first thing you did before hiring the same moving company was to research word of mouth. By leaving a bad review, you will surely deal a huge blow to the moving company. After all, just like other companies, they rely on a positive name.
Legal action: If your household goods were damaged during the move, the only way to deal with bad movers is to take legal action. If using them may seem too costly and time-consuming, there are still better ways to deal with them. You can file a complaint with the Better Business Bureau or the American Moving and Storage Association.
You could also forward a complaint to your local commerce chamber. If you have photos of your belongings before the damage, attach them as prove.
Conclusion
The moving process is a complicated one that you want to avoid making it more difficult by hiring illegitimate movers. From the start of your move, you must ensure that you are diligent as you search for movers. This includes scheduling meetings and interviewing many moving companies, checking their licenses, obtaining estimates (using a moving cost calculator), and so on.
During this process, it is necessary to be cautious about anything that doesn't seem well, too good to be true, or shady. We hope that the tips discussed here will assist you to avoid dealing with any bad movers. 
Also, we can assure you that any network of local movers is reputable and legitimate to handle your move without having a bad experience.