How Much Does Local Movers Cost Within NYC?
New York City is one of the costliest cities in the entire universe, with 8 million people living on just over 300 square miles. Moving is among the highly expensive tasks a person can experience in their life. This is why moving to NYC a very tough endeavor. One of the things to know before moving to New York is cost.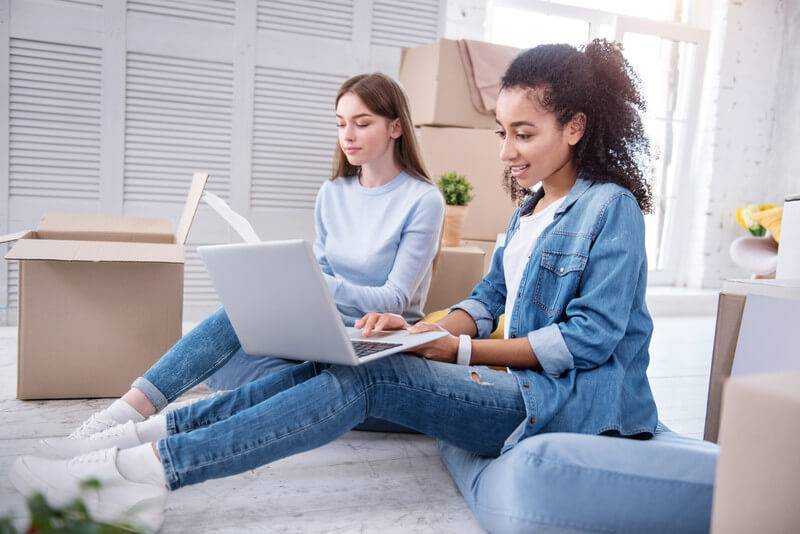 New York City is one of the costliest cities in the entire universe, with 8 million people living on just over 300 square miles. Moving is among the highly expensive tasks a person can experience in their life. This is why moving to NYC a very tough endeavor. One of the things to know before moving to New York is cost.
A lot of people can quickly determine the factors that affect the pricing of their move, like several boxes they need, the number of possessions they have, and the amount of time they will need to reach their new home with their old belongings.
How these factors are affected by New York City is what people are not entirely sure about. Moving price is not the same for everyone, because we all have different requirements that come up on a moving day.
The best way to prepare an estimate for your moving costs (use our moving cost calculator) in New York City is to know the amount each of these variables adds to your moving cost, and then run the calculation by yourself.
iMoving has researched and compiled this guide to help with the local moving costs charged by movers within NY.
How Much Does Local NY Movers Charge?
For rough estimates, moving costs are based on numerous variable factors, but the best simple way to estimate your moving costs is your inventory. We give details of average moving costs based on New York City apartment size and discovered that price ranges were typically the same as the number of rooms was in an individual's apartment.
The price ranges we discovered were as given below inside the NYC area:
| | |
| --- | --- |
| Home Size | Typical Moving Cost |
| Studio | $420 to $700 |
| One bedroom apartment | $700 to $1100 |
| Two bedroom apartment | $1100  to $1500 |
| Three bedroom apartment | $150+  |
Essential Factors of New York City Moving Cost
Planning to find out the exact cost for your NYC moving, you must first find out their services that you are preparing to get. You also need to add in the number of services that will be provided to you directly on your actual needs.
Although there are moving companies that offer a flat rate, moving costs, generally on many factors, can vary based on the moving job's requirements. The major factors in your moving quote include inventory, distance, and extra services needed.
Below are the factors that affect your moving cost:
Volume/Time:
Should you go for a moving company to take over your inventory to its destination home, your moving quote will highly include the number of belongings you ask them to move for you.
Moving companies endeavor to charge their customers based on the number of time they will spend while working with them, as well as the best way to come up with the time estimate they spend on the moving job.
In general, volume can be a determinant for the amount of time a moving company will spend to complete a move, but there are other relevant factors as well.
Travel Time:
How long will transport of your shipments to their new home take? This consideration is an important and obvious one that affects the cost of NYC moving. Ordinary distance plays a vital role in this calculation, but traffic, accessibility, and any other factors that could rise are also important.
New York City is not the easiest place to drive a moving truck around, so a few miles simple journey can take several amounts of time than planned for.
Stairs:
New York City might be known as a modern, progressive city, but most of its apartments are old. Most of these apartment structures are walk-ups, which implies that you can only access the interior units by walking upstairs. The stair trip is just a bit of annoyance for daily living, but on the day of your move, it can pose a lot of challenges.
Professionals can move things up and down the stairs without excessive trouble, but this proves requires more time than just using an elevator. The more stairs your movers climb to access your belongings, the longer it will take to complete your move.
SUPPLIES:
Your household belongings can't be moved as it is, they must be packed up. Purchasing packing supplies for your items might be simply based on the things you are moving; you might only need a few moving boxes and some tape. If you own more delicate items, packing paper, special boxes, and bubble wrap are necessary.
Generally, the rule of thumb is that you can pack one shelf or drawer into one normal moving box (medium or linen box), which means a 6-tiered bookshelf will possibly require six moving boxes to completely pack. Check our blog for a more explanatory list of supplies to plan for when you move.
PACKING SERVICES:
You can get full-service packing from professional movers. If you go for this service, movers will come with full packing materials into your home to pack up your items, disassemble your furniture and load the moving trucks. P
Professional movers have relevant packing experiences, especially with large and fragile belongings, so you can even go for them to select a partial packing service for that stuff, while you handle the rest of your possessions yourself. This option may be better for people that want to save money.
You also can pay the movers to render professional unpacking service when you get to your new home. Make sure you ask your movers about the entire services t Full packing service may be helpful for you if you are not available during packing for your move.
DATE:
The demand for moving service, moving supply, and moving rental industry is elastic. Choose the right moving time, and you will land a good deal. Sadly, since moving is normally not what people do for fun, you won't be able to decide when you move.
The times people often need to relocate are normally the worst times to move. Families want to avoid removing their kids from school, so they will just settle for a summer move, making that time of the year more costly for moving.
In New York City, much of the population are renters. The yearly lease often ends on either the last or the first day of a certain month, making such period of the month so much busy for moving companies in the city.
Extra service cost estimation
Also with the important moving services, your moving company will provide you with much more based on your need. You will pay more for these but will make sure that you are physically and mentally relieved, like:
Some of the New York City movers have expert piano movers. So, if you want your musical instruments moved, they will provide y0ou the service based on your payment.
If you need assistance to safely move seniors in your family to your destination home, your mover will also do the same
If you need to store your items, they will provide you a self-storage facility in NYC at an affordable price
If you have items of extraordinary values, they will surely take proper care when moving them
Being an additional service, they will take out the trash after you moved out of your home. This will make sure you have no tedious job on your neck.
Moving costs based on the size of the home
If moving to a one-bedroom apartment, you will need two movers, and you will have to spend about $310 just to load and unload. And renting the moving truck for just 5 hours will cost you between $40 and $80
As regards an apartment of average size with four bedrooms, the movers and the moving truck will cost you around $1,150, without services for certain items. If you decide to purchase packing materials, expect to pay more like $200 to $240.
For moving to a large house of about 3,200 square feet, you will be spending a minimum of $10,000, and it can increase up to $20,000.
Stay away from fraudulent moving companies in NYC- They cost you a fortune
As the population of immigrants to New York continues to increase, so does the number of professional New York City movers. Sadly, it also means more scammers. It is so much important to be serious with this matter. And we include the calculation of your New York moving on purpose.
The simple reason is: if you care about the cost of moving to NYC, you will want to avoid being scammed by moving companies in New York. If you don't, you will be spending more money on paying movers. Below are some signs of a fraudulent moving company:
Not having a license: don't even try to obtain a New York City moving quote from a mover that has no license.
Too good to be true offers: if you find a thing to be too good, then it probably is. Especially an offer that is lower than the average cost estimate of New York.
Large advance payment, or cash-only a clear signs of a possible moving scam
No clear info about the moving company: they respond to the phone without saying the name of the company, there is no company logo on their uniforms or their moving vehicle.
Not providing a binding estimate: a genuine moving company will come to your home on your demand and assess your moving details. Giving you a binding offer in the end. Rogue movers don't do this.
No important info on the contract: your agreed terms are not included in the contract. Or there is nothing on the contract. Do not sign on to such a document.
Previous moving fraud claims: you can determine this from an old newspaper or the police.  
Additional Tips
New York City movers offer local moves (like moving to Manhattan from Brooklyn) and long-distance moves (like moving to Los Angeles from New York). Many variable factors determine the cost and affordability of the move.
For local moves, movers may charge by the hour based on the duration of the job. Long-distance relocation, however, is often charged by the distance and volume (weight) of your shipments.
Make sure you obtain an estimate before hiring any moving company and make sure you consider the cost of extra services together with the price you are given.
Read our guide to tipping movers on this page. If you are moving for the first time, you need to perform much research before you decide on the best moving option for you. In some cases, based on the number of items you have, the best and cheapest option may be to rent a U-Haul and drive your shipment yourself.
But, if you are not willing to do stuff like that, get numerous estimates from professional local moving companies in your location to determine the most suitable and affordable option.
Conclusion
Although the average cost of an apartment in New York City is expensive, there are parts of the city that are affordably priced than others. Also, because of the COVID-19 pandemic, home prices in Manhattan have dropped so you may right now find the best deal. Regardless of your decision, we are ready to make you feel great about your move. Performing your New York City moving without breaking your moving budget, ensuring our standard is not compromised, and getting everything done efficiently.