How Much Do Movers Cost For Moving House Furniture
In most contexts, this question believes you are moving to another state, or to another town at the minimum. If your move is taking you across the city, it will be more affordable to hire long distance movers or rent a moving truck, loading your furniture items and moving everything in a single day.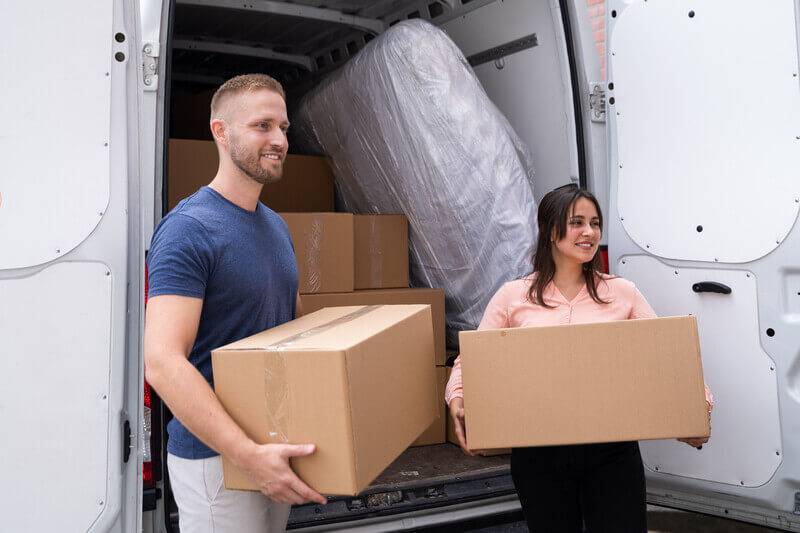 In most contexts, this question believes you are moving to another state, or to another town at the minimum. If your move is taking you across the city, it will be more affordable to hire long-distance movers or rent a moving truck, loading your furniture items and moving everything in a single day.
The decision-making process is, however, affected by interstate or international relocation. With a simple comparison, you can decide what to do with your shipping. 
You have to find out if it is worth it to move your items or just buy new, especially when moving heavy and large furniture items such as couches, and other pieces of furniture.
For example, moving a buffet table, according to uShip, is between $400 and $500 across the country. Moving buffets and sideboards of the same sizes from Ikea can cost from $300 and $500. That implies that you can reduce some amount off your buffet if you decide to buy a new one. You will find some information on the costs of moving furniture in this article.   
How to determine Rates for Moving Furniture
Making a comparison of whether to ship or buy a bed or couch is not always a simple thing to do. Many people's furniture is more than that, and you will be shipping more than one piece unless you sell, donate, or give some of it out.
You can estimate the cost of your shipping based on the number of items you have. For instance, your boxes in a 2-3 bedroom apartment may be enough to full a studio. With a moving cost calculator, you can estimate the cost of a studio apartment. 
Then deduct the result from the overall size of your home, and the estimate you have should be reasonably accurate. Generally, moving a studio to another city a thousand miles cost around $1,500, while a 2-bedroom costs $3,500 at the least.
The difference ($2,000) is equivalent to shipping 5 to 7 pieces of furniture, although the cost decreases with more stuff. This looks like the less furniture you own, the cheaper the cost of moving becomes. This estimation is based on assuming that you will be using either a moving van or moving shippers.
Otherwise, you decide to relocate the rest of your household possessions in a car. Then leaving your furniture behind will be less expensive as it will be tough to add it to the cost of moving a car.  
Should I ship my Furniture or Buy a New One?
There are many important factors to note when deciding whether to buy new or ship old furniture. These factors include:
The Practical Value of your Old Furniture
If your furniture item is stylish and comfortable and perfectly matches your needs and lifestyle, you will surely want to keep it and move it to your new home. If you have worn-out and lumpy furniture, then you may like to buy a new one for your new place. In order to make your final decision, you need to provide answers to these critical questions:  
Is your old furniture functioning well?
How is its condition in general? You have no reason to spend money moving an old item to replace it with a new one within two or a few more years. If you feel like your old furniture is getting tired, moving it may not be worth the cost and effort, regardless of its practical usefulness. 
Is it of high quality and durability?
Will the furniture match the layout of your new home? You need to find the measurement of the doors and space in your new home to know if your furniture will fit. You also need to measure the furniture size so you can be certain of where to place it. In case the furniture doesn't fit in, you should not move it, no matter its sentimental value.  
The Monetary Value of your Old Furniture
Although moving is costly, buying new furniture is more costly, especially when you are going for high-quality furniture items. This is why you need to remember your old furniture items' financial worth when weighing your options: 
How expensive if your old furniture item?
Is the furniture beautiful but delicate?
Is the furniture an antique, vintage, or collector's item?
Is the furniture item made of quality materials and crafted skilfully and carefully?
Was it built by a popular manufacturer?
If you are not sure, you may have a professional evaluate your furniture in order to obtain an accurate idea of its exact worth.  
Relocation Distance
Keeping your currently owned furniture when moving at a local distance is the best option. Local moves are reasonably cheaper than long-distance moves, so moving with your old item to your destination home will be reasonably less expensive than buying new items. The overall cost of moving cross country will be based on the weight of your goods.
This means moving heavier and larger items such as furniture will increase the cost of your move. Therefore, the wisest move you can take financially will be to leave your current furniture items behind and purchase new ones after the move. You need to conduct little research to be certain. 
Obtain several moving estimates to find out the exact cost of moving with your items.
Check the internet and some pamphlets from the furniture store to know the cost of new furniture items.
Remember to consider the delivery fee as well as the time and energy required during selection when estimating the cost of buying new furniture. 
What is the Cost of Moving Furniture across the Country?
Unlike relocating a couch on a short distance, hauling a couch to another part of the nation will be costlier because of the huge distance involved until the couch gets to its final destination. In addition, there will be a need for your couch to be more protected, which implies that it will need protective materials to pack it to the new home safely. Typical low-end furniture moving cost in the range of $80-$125, while high-end will cost in the range of $250-$400. However, your actual cost will be based on a number of factors.
What is the Best Way to relocate Furniture across the Nation?
Let an experienced furniture moving company handles that difficult task for you as a DIY approach for a long-distance move can be too expensive to be considered a nice option.
So what is the cost of moving furniture to a new state? The cost of moving a couch to another part of the nation will be about $400 on average. However, do not forget that price given is an average value. So some factors will determine the actual amount you pay.
Move distance: The more distance between the first and the destination point will determine how expensive the transportation cost will be, hence, affecting the cost of moving service. 
Weight: Your interstate moving company will charge you extra for an excessively heavy couch. 
Dimensions: If you have a larger couch, know that it will consume a lot of space in a moving truck and make it tougher to be carried by professionals unless they consider it necessary to disassemble it for easier haulage. 
Condition: If your couch is antique and fragile because of its age, then your moving company may charge you more for special handling to protect the furniture item during transportation. 
Delivery period: The timing you give your furniture mover to work will also affect your cross-country moving cost. If you need the move to be completed urgently, an express delivery fee may be charged. However, suppose you can wait to receive your furniture item on some other dates. In that case, you can use the shared loading option, which will have your furniture loaded with other people to reduce the overall cost considerably.   
FAQs
Is it cost-effective to ship furniture or buy a new one?
Short-distance moves are generally cheaper than state-to-state moves, so hauling your old stuff to your new address will surely be less expensive than purchasing new items. For a cross-country move, the overall cost will be based on the weight of your goods. 
What method will mover use to move heavy furniture items on hardwood floors?
Movers will slide towels under the legs or edges, or corners, or tie plastic bags to your furniture's legs so they can slide it around without damaging the hardwood flooring. To be so sure of avoiding damages to the flooring, you can increase the plastic bags.   
What can I place under furniture to move it around?
You can use slider pads made of plastic or rubber or felt that could perfectly fit under the furniture's legs. Once you have them placed under the furniture, you can easily slide it around on the floor without leaving scratches on the hardwood. 
Will furniture sliders work on my hardwood floor?
With furniture sliders, just one person can move huge and heavy furniture. Sliders work perfectly on tiles, wood floors, carpets, ceramic tiles, laminated floors, linoleum, and completed concrete without causing any damage to the scratching floors or carpet. 
How can I protect my walls during relocation?
Covering your walls using drop cloths is another way of protecting your walls when moving as it will prevent it from scratching all through the move. Additional padding will be needed on the sharp edges to prevent marks on the walls as you are moving out your belongings such as couch or bed frame. 
Conclusion
Generally, moving furniture to another part of the country will cost a personalized amount based on your specific furniture moving needs. Speak with many reputable interstate moving companies and obtain quotes for hauling your couch to another part of the country.