How Much Do Moving Boxes Cost at Home Depot?
Moving day is on the way and you're doing everything possible to ensure that you go about the process well. How do you know that you're doing what works best for you? Finding moving boxes at Home Depot can make the process easier and quicker. You can get precisely what you need and find it pretty quickly, as well.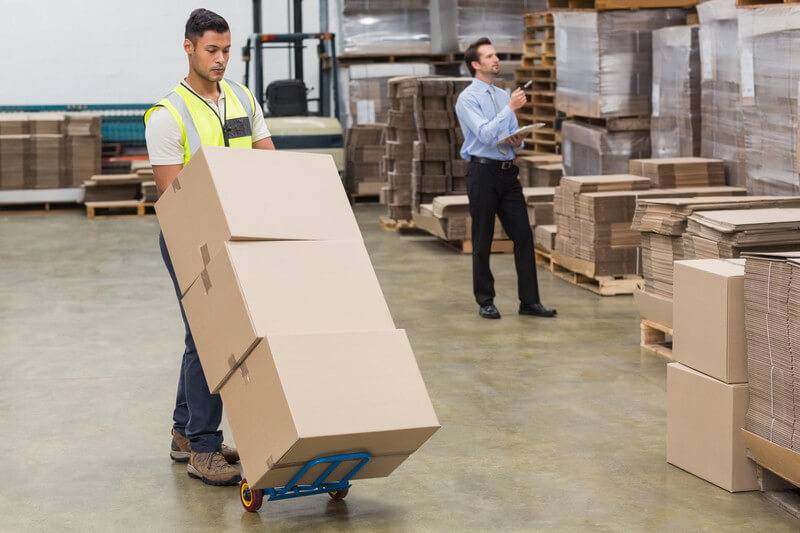 Moving day is on the way and you're doing everything possible to ensure that you go about the process well. How do you know that you're doing what works best for you? Finding moving boxes at Home Depot can make the process easier and quicker. You can get precisely what you need and find it pretty quickly, as well.
But, how much do moving boxes cost at Home Depot or other stores? And can you find the right ones? Knowing what you need to look for and how you need to search can be really helpful as you sort out what is necessary for your move. Here are some tips you can use to find the best moving boxes without spending too much.
What is the price of moving boxes?
Prices are running anywhere from $1.25 to $44. it depends of the type of moving boxes y9ou need and the overall quantity.
Sometimes it is cheaper to but a bundle as a moving packing kit that include packing supplies.
To determine exactly what you need visit our moving boxes calculator.
What Sorts of Moving Boxes Do You Need?
Everyone has different needs when it comes to purchasing moving boxes. Do you just need basic moving boxes, or are you looking for something a little more complex to store particular items? Maybe you're looking for an extra-large moving box so that you can fit some large, fluffy items away. Or, you may be seeking out a moving box with handles so that you can make the process just a little easier when it comes to carrying heavy items like books.
Knowing the type of boxes that you need is going to make shopping a little less confusing to try and work out. You want to know dimensions, styles, and a variety of other things so that you are able to actually accomplish your goals and not end up coming shortly when you're trying to pack everything. While you typically can't make a perfect guess of exactly what you need, you can at least have a vague idea.
You may also want to look at bulk options. At Home Depot, 24 packs of boxes are quite common and make it easy for you to get everything that you need, all in one box. Even if you need one or two boxes with metal hanging, you can always get a few of those and then get a bunch of basic options for the rest of your purposes.
Are You Buying or Renting Boxes?
Did you know that some companies will offer box rentals so that you don't feel stuck with the boxes that you buy? While levels cannot be guaranteed at every store, you can often find Home Depot 18, 24, and larger sets of boxes at many of their stores. You'll need to look at their stock, but inventory levels can play a role as to whether or not they have box rentals available.
Renting can actually save you quite a bit of cash as well. You typically just need to do some sort of minimum deposit associated with it, and then pay whatever the regular charge is for the number of boxes that you're going to need. Then, you'll get the deposit back and settle the balance when you're done with the move and returning the boxes.
Another reason you may be considering rentals is that you can get those specialized boxes without the need to worry about whether or not they'll ever be used again. If you rent other items through the store or company in question, you may also be able to work out credit offers or other considerations that make sense for whatever it is that you're doing with your moving budget.
Will You Need Other Moving Supplies?
Another thing that is going to factor into your cost is whether or not you need other moving supplies. While you're searching for additional supplies, you want to keep your project details close and make sure that you know that everything you want to purchase is subject to certain terms based on the website and what is available. A little bit of research will go a long way when you make a decision on the supplies you want on hand during the packing process.
Some of the other supplies that you may need can include but are not limited to, hanging bar and handles, markers, packing tape, labels, and other specific needs. Many times, if your local store is going to offer any sort of moving boxes, then they will typically offer moving supplies of different types so that you can get everything from the same store.
If you're buying from Home Depot or a similar store, they may also offer some sort of kit, which will include all of the supplies you may need for a home of a specific size (based on square feet or number of bedrooms). More often than not, you will get some sort of discount for purchasing a bulk kit like this.
Are There Specialty Boxes You May Need?
Depending on the types of things that you're moving, you may be looking for different boxes, and the site is subject to not having all of the solutions that you may need. You may need to be more specific when you start searching online. For example, if you need a heavy-duty medium moving box or a moving box with metal for more stability, you want to be sure that you list those traits in your search to get more concise results for your needs.
As you may expect, specialty boxes are going to end up costing a little bit more than any other type of boxes that you may want to consider. You may or may not be able to purchase them in bulk, either, depending on the situation and what sorts of extras may be necessary for your moving needs.
Prices are going to vary based on location and you'll need to be sure that you can find it there. At times, you may need to explore stores other than Home Depot in order to find exactly what type of box you may be seeking out.
Comparison of Home Depot Moving Boxes
There are several places to acquire moving boxes apart from Home Depot. Below is how moving boxes from Home Depot compare against three other alternatives. 
Usedcardboadboxes.com
You might believe that collecting used cardboard boxes online would cost lesser than buying at Home Depot. However, that is not always right. Try getting medium-sized boxes from UsedCardboardBoxes.com. 
Medium boxes are available in a stack of twenty boxes of different dimensions, and they all have an approximate space of 1.5 – 2.49 cubic feet. They cost $41.00 or $2.05 per box. 
These boxes are shipped for free. 
If you wish to return the boxes, make sure the order is not opened, and you will be liable for the return shipping fee.
A 20% stocking fee is charged on return orders. 
Medium Boxes from Home Depot
They all come in the same size (18 in. by 18 in. by 16 in. at a total of three cubic feet). Expect to pay $1.38 per box, or just buy 15 or more at $1.24 each. You are free to return any quantity of unused boxes as long as you have a receipt to show, and they will not charge a restocking fee. 
Medium Heavy-duty boxes from Home Depot: They come in the same size similar to their regular boxes. Each box cost $2.48, or $2.23 for 15 or more boxes. The strength of the used boxes cannot be described. If you are searching for a deal and the used moving boxes are as strong enough as the boxes from Home Depot, you could lower you.
However, there is a restriction to the number of used boxes you can return, and if you desire to check them before you use them, you are not allowed to unwrap them to determine their strength.  
Lowes
This is Home Depot's direct competitor. They provide standard heavy-duty boxes even though their ECT rating is not available on their website. The standard moving box from Lowes is of similar size and cost to Home Depot's medium size; however, no bulk size is mentioned on the website.
The heavy-duty medium moving box from Lowes costs $2.44 per box, or $0.4 cheaper than the single box price from Home Depot and $0.21 higher than their bulk pricing. Lowes website doesn't mention bulk pricing.   
Free Boxes
If you are more worried about cost than the condition of boxes, you can go to grocery stores to get boxes. Sadly, you would get boxes of different sizes, but stacking them in a moving truck or pickup would be difficult.
Also, the boxes may be in poor condition. You may also be able to gather some moving boxes from neighbors and friends. Or, you could just save diaper boxes for a few years if you know you'd be moving soon.  
Frequently Asked Questions
Where else can I purchase boxes?
As you know, local store prices may vary from those displayed on websites and even in this article. So, you may be looking for other places where you can buy your items.
You may be able to go to your moving company store or even places like U-Haul and get packing kits from them. You may also be able to go to USPS, UPS, or FedEx, or your local big-box store and get them as well.
You can use iMoving.com moving boxes calculator to determine what you need and you can even order it online.
Are there things I can use other than boxes?
Thankfully, there are a lot of products shown online that can help you to pack your items more effectively.
Some people will use suitcases and metal hanging bars in order to pack their clothing properly. Others will use whatever they can find in order to pack electronics and important documents. You can get creative and make sure that you do things in a manner that makes sense for what you need to do and how you need to get everything accomplished. 
How soon should I start packing?
As soon as you know that you're moving, you want to start sorting items and packing things up. It'll make the process go more quickly and you can ensure that you've got a handle on what is coming with you and what is not.
What quantity (number) of moving boxes will I need?
Estimate the number of boxes you will need using a moving box calculator. If you are purchasing moving boxes, ensure the store accepts the return of unused boxes so you can have enough space and also don't spend more than you should. You can also buy moving kits that have different moving boxes and supplies. 
How do I pick the perfect types of boxes?
The type of item you are moving will determine the perfect boxes for your needs. Use standard moving boxes for kitchen items, books, and clothing. Use specialty boxes for your expensive and fragile items such as glasses or dishes to save yourself from heartache and spending on a replacement. Picture moving boxes will be perfect for your mirrors and framed art as they need additional protection during a move.
Not all moving boxes can stand up to the tossing and jostling that occurs while in the back of a moving truck. Most customers complain about packed items breaking while in the moving boxes because of dents and tears. Ensure the boxes you choose are heavy enough to withstand the weight of the items.  
Where can I collect free moving boxes for my move?
When your budget is not wide enough, free moving boxes are the best for you. There are a few places where you can collect free moving boxes. 
Check the free section of the Craigslist page of your location.
Check the Customer Connect on U-Haul, where people who need boxes are matched with people who have boxes to give away.
You can get it from local moving companies that sometimes give seasonal moving supplies for free.  
You can also get free boxes from big-box stores as well as retail chains. You only need to call in advance, contact a manager, and request some boxes to be kept for you before they flatten them for recycling. Check for clean and sturdy boxes that can perfectly and safely hold your items. Make sure you stay away from produce boxes to avoid bugs infestation while moving. 
Can I get reusable moving boxes?
There are many other boxes in town, aside from cardboard boxes. You can pack into your containers like garment bags, plastic storage, suitcases, and duffel bags. If you plan to transport this stuff to your new home, pack them with relevant items first. We strongly recommend storage bins and totes as they serve double-duty as safe storage for items you occasionally used that you want to store away in your closets, garage, or basement. 
You can also consider renting strong reusable plastic boxes as an eco-friendly alternative to cardboard boxes for your move. The boxes are delivered by ZippGo and BungoBox at your home and pick them up again after your move. Renting is the best option if you need a reusable alternative but don't have enough space in the new home for extra storage bins.  
What are the packing supplies needed to move?
You will need many moving supplies to safely pack your household goods aside from moving boxes. We suggest you get bubble wrap, Styrofoam, packing paper, and paper tape along with the items you already own, such as towels and clothing to support your fragile items. 
Last Words
There are all sorts of options for boxes that you want to put your money into. You can find boxes at Home Depot and make sure that you have the right ones for however much you plan to move.  See what's out there and choose what will be best for your purposes.