Moving From NYC To Austin, TX: What Should I Expect?
Expect low cost of living, job opportunities, robust economy, easy life, and lots of outdoor adventures when you move from NYC to Austin.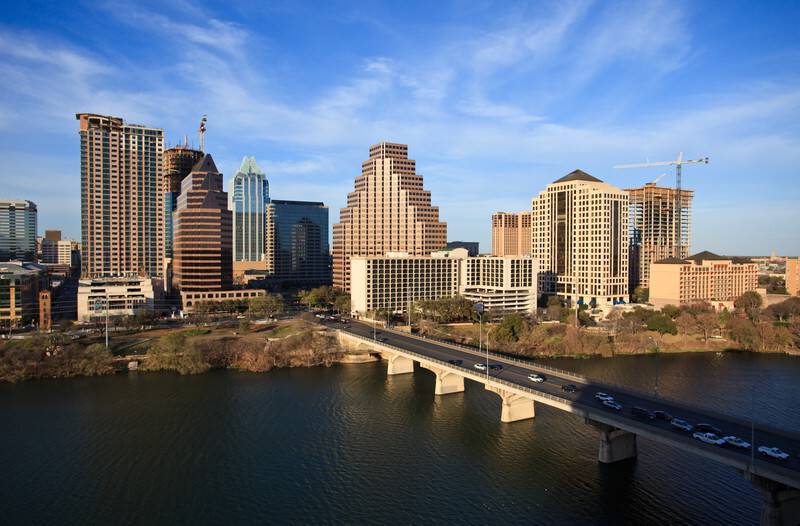 Expect low cost of living, job opportunities, robust economy, easy life, and lots of outdoor adventures when you move from NYC to Austin.
Living in New York City is likely one of the age-long dreams of a lot of people all around the globe. And this is visible since this city has all you could ever want. But what if for a certain reason you need to leave New York and replace it with a place that has much warmth and is less crowded? You are here for a good deal. When you are moving to Texas from New York, you can indeed expect a great change.
For that reason, you need to perform your research before moving so that you are prepared for what is waiting for you on the other side. So, what are the things you should know about moving to Austin from New York City? What is the similarity and what is different? What are some of the best tips to perform this move?
This article will concentrate on giving some helpful tips on relocating to Austin from NYC.
And while cross-country moving companies in NYC make it simple to manage all technical difficulties, our article will ensure to provide you more insights about getting ready for a move from New York to Austin.
Things to Expect when Moving to Austin from New York
A lot of people are choosing to leave New York City partly because of the significantly high cost of living, high tax rates, and crumbling infrastructure. Austin, TX has turned out famous as a destination for leaving the New York and Tri-State locations, and with the huge change in lifestyle between these two locations, we can see why.
Much Lower Cost of Living than in NYC
With the median cost to buy an apartment in and around City Center at nearly 280% higher than to buy a similar home in the middle of downtown Austin, as well as rental prices being nearly 88 to 106% higher in New York, you can see why it is more realistic to plan to live and own a house in Austin.
While prices are increasing, Austin has had a median appreciation rate of 25% in three years. With New York's median 6.5% rate, one can easily see why your money works further in Texas. Residents of Texas don't pay state income tax; saving several thousands of dollars per annum, compared to states that have a needed income tax.
Read Guide To Know Cost of Living in Austin, TX 2021
One of the Rapidly Developing Economies
The economy of Texas is the 2nd largest in the country. Oil and mining, tech, and government are all leaders in the Austin area. Companies like Apple, Facebook, Google, Amazon, Dell, and Oracle, all live in Austin. This is a huge difference to several numbers of corporations that have left the New York and Tri-State area to settle in places where it is highly affordable and business-friendly.
Low Unemployment
Texas offers one of the cheapest unemployment rates in the country, with its diverse community of industry professionals from the government to technology. Austin is one of the leading ten (10) cities for a startup and is on the list of top 10 for venture capital investments. 
The Climate in Austin is Very Different
It is clear that the weather in New York is no friend to nobody living there. Between the extreme weather, the humidity, climate leave many things to like. This is one aspect where moving to Austin from NYC is largely an improvement. All through the year, Austin is warmer than New York City comfortably.
Even though the summer temperatures do go a bit higher, they are bearable due to the lack of humidity as well as the wealth of pools and lakes to swim in. Finally, rain is common in Austin weather all through the year but not close to the similar level as it is in New York. So, Austin is the best option here.     
Housing Costs are likely not as Cheap as you are Hoping for
While housing costs are truly lower in Austin than in New York City, referring to them as low would be far-fetched. Housing is a huge factor in why it is as costly as it is to live in Austin. You will be required to pay more to rent or purchase a home in Austin than anywhere else in Texas, even more than the national average. The difference between the costs of housing in New York City and Austin used to be more obvious. Don't let the prices surprise you, even though the difference is still noticeable.
Moving to Austin from New York City means letting go of Some Diversity
The diversity of New York is one of its biggest selling points. Regardless of where you're from, your skin color, your religion, the person you love, New York welcomes everyone. And Austin is even welcoming and more diverse than you might think. But when New York City is your current location, it is not even near it. So, if you like the diverse cultures, ethnicities, and languages you see in NYC, Austin will not be up to your expectation.
Bid Farewell to Public Transport and get a Car
This is indeed a difference that complements New York. There is no public transport system in Austin. It is almost as organized as the New York City metro. So, if you plan to move to Austin from NYC, you will need to get a car. This will likely increase your moving costs a bit. But, in reality, it is not worth it to depend on other means of getting around. Even with your vehicle, you will likely spend more time getting around because of traffic. With no car, you won't get very far at all. 
You will enjoy the Welcoming and Relaxed Vibe of Austin
The Southern hospitality, as well as slower hospitality in Austin, is a large welcoming feel than you'd ever feel in New York City. You will still live in a big city, still surrounded by commuters rushing to their workplace, still in need of making new friends. But you will find it easier, more calm and relaxed. This can be much relevant when you are moving to another state with children since this will make it easier for them to fit in, too.
Nightlife and Entertainment
While there is huge value in locating a calm neighborhood and having restful nights at home, Austin is also the ideal place for anyone searching for an escape and have a bit of fun every once in a while. With lots of great restaurants, impressing your special partner on date night will be a breeze. Whether you are anticipating happy hour with coworkers at the pub being talked about by everyone or seeing your favorite celebrity in concert, Austin will give you and your friends better options.
What are the 5 Best Neighborhoods in Austin, TX to live?
Which location do you want to live in? City or country? Do you want to be in a place where there is much diversity? Do you want so many local businesses or do you prefer the convenience big stores? Do you want to be in proximity to public transportation or highways? Your quality of life will be impacted by the neighborhood you select as your home. This is where your real estate agent can be a better asset to you when you are planning:
Rolling Wood: This neighborhood is located directly in downtown Austin and is nicely located to provide you access to the best Austin has to offer while giving you enough peace and calmness. If you plan to run, bike, or have a picnic in the park outdoors, living closer to the amazing Ziller Park is another advantage of living in Rolling Wood. Its population is small at less than 2,000 but it is attractive.
Brushy Creek: This neighborhood is located in Williamson County and is a beautiful area with great family and community values. Whether you are looking to live with your family or move to a new city as you pursue your career goals, this amazing neighborhood will provide you something unique every day. Together with a booming real estate market and friendly neighbors, it won't be difficult for you to find a place to live and fit in here.
West Lake Hills: This is a favorite destination for retirees. It is not just warm and beautiful here; West Lake Hills also provides different living options at affordable rates. With average rent below $1,200, this is the ideal location for those looking to save some cash. While the population of young people in the town is low, it excels with a low crime rate as well as great schools.
Shady Hollow: Referred to as one of the best places to own a house in Austin, Shady Hollow has uniquely high market value for the best reason. The combination of amazing public and private schools, community-oriented neighbors, and a low crime rate makes this neighborhood a destination for a lot of people. The average home value here is currently at about $362,000.
Cedar Park: This is the kind of neighborhood that doesn't have known weaknesses. If you are raising a family and need a place with a low cost of living but great schools and amazing community spirit, this place is for you. On the contrary, if you are a young adult searching for work as you enjoy what the city has to offer, it is also the ideal place for you. There is a lot to enjoy in Cedar Park, from diverseness to versatility.
What is the Cost to Move to Austin from New York?
Whether you are wealthy and you don't prioritize budget or you have a tight moving budget, it is important to determine the costs of your move. This will enable you to easily align other parts of your life. Several years of experience allows iMoving network of local movers to provide quality, free relocation estimates.
We made one for you based on your home's size for your moving from New York to Austin that involves 1,742 miles.
Check it out:
1-bedroom apartment = 4000 pounds and costs $4,096
2-bedroom apartment = 6000 pounds and costs $5,678
3-bedroom apartment = 10,000 pounds and costs $8,764
4-bedroom apartment = 14,000 pounds and costs $11,716
Note: These price ranges are only estimates based on several moves we perform every year. Prices will vary depending on the weight of belongings, distance, special requests, and unique moving services needed. Make sure you fill a quote form online to get your free, comprehensive, personalized, no-obligation moving quote today.
How is the Calculation of my Moving Estimate Done?
Your moving estimate is determined based on some important factors that can affect your moving cost. Let us discuss a few of those to give you more insight:
Your household items: We prepared the table above based on the size of the customer's house since it often tallies with the number of shipments a person had. This means, the more shipments you need to be moved, the more expensive the cost of your move will be. This is why we always advise that you declutter your space and donate items you don't need. You don't have to wait till spring before you perform spring cleaning.


Your moving needs: Moves are different, so, as you prepare for your next move, ensure you are more clear and thorough about the things you need from your hired movers. Even if the questions asked by the customer service teams are wrong, take the opportunity to ensure your bases are well covered. You can pay more for things like storage units.
Special items and requests: Do you know what is tagged as specialty items? In the moving industry, it means items that are difficult to move or need special handling to safely move. This includes items like pool tables, pianos, or specialty art and artifacts. Since not all movers have what it takes to save this kind of service. Some charge an additional fee.
Estimate your moving cost by using our online moving cost calculator.
Conclusion
Austin is ranked 2nd safest major city in the United States and is famous for its successful and growing economy. No wonder many people want to make it their home. The city is recognized for modern American culture and is a lot different from other cities of similar size. Austin is just big enough to provide you all that you could ever want in a big city, yet small enough to provide you the sense of community and togetherness that is lacking in New York City. Start moving from NYC to Austin now; you will enjoy every bit of the process.