Moving Labor Vs. Full Service Moving For Local Moves
When you are considering your budget and opting for DIY with less stress, moving labor service comes handy. But if you are not ready to bother about anything concerning your move, full-service moving is your best deal. To assist you with insight into the moving services available, let's discuss moving labor versus full service moving for short-distance moves.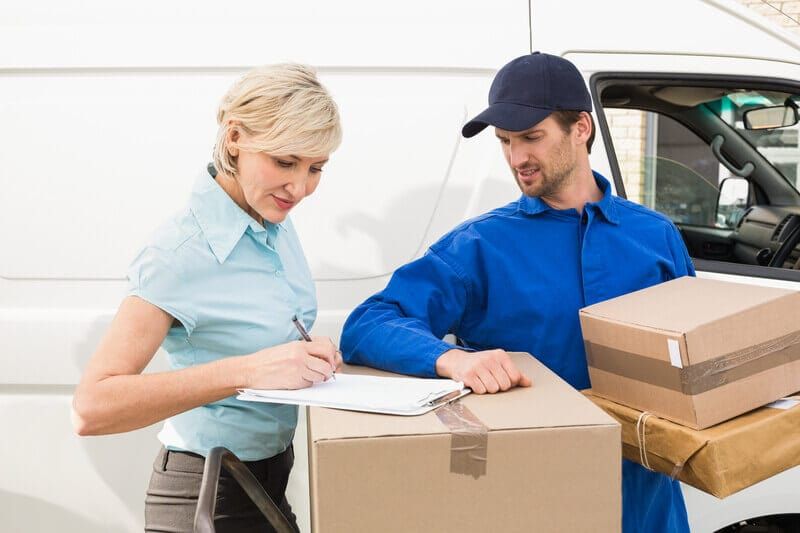 The types of movement can sometimes dictate how you move. Moving home is usually complicated, expensive, and time-consuming. As you get closer to your moving day, you need to determine how you will move.
Will you DIY? Leaving some of the toughest tasks to movers and packers? Or hiring a professional local moving company to finish the whole moving for you? Since moving any item larger than the size of a room all by yourself is super hard, you need to decide: Moving labor or Full-service local movers?
What are some of the distinctions between full service vs moving labor service for local moves? We will answer this question here. We will discuss the differences between the two options and also why they are important.
Moving Labor

Full-Services Moving

Basic moving services,

Packing services,

Potentially lower prices, and

No moving trucks.

 

Different moving services,

Moving trucks,

Different moving estimates, and

Other moving-related services are specific to your move.
Moving Labor vs. Full-Service Movers?
When you are comparing moving labor to full-service movers, getting an answer to this question is difficult. First, you must answer the question: what precisely do you need? If you want to just monitor or distance yourself from the entire process at once, then professional moving help is your option. Therefore, begin to find a moving company that can provide different moving services for you. Visit their websites, make services comparisons, and read reviews and feedbacks.
Choosing Moving Labor Services
The labor-only option or moving labor service is best for people who have enough time but don't have enough moving budget. Or maybe you want to oversee everything and be involved in the entire moving process. Therefore, your best option might be to find moving labor.
Firstly, you need to understand that this includes a service where you will bring in many workers to only move your packed boxes and load a truck.
They won't be helping with any other phase of the relocation process. This implies that you must get packing materials yourself, pack safely, calculate the costs of your move, and rent a moving truck.
And lastly, you must be able to drive like a professional with absolute knowledge of the route. Don't forget that movers are not responsible for any misfortune that befalls your shipment, which implies that this option is not as safe as hiring a full moving service. However, you will save more money but the risks are on the high side and you will spend a lot of time getting ready for the move.
The best approach to this option is to hire a reputable and experienced moving labor service. Check our reputable Top 5 Moving Labor Companies of 2022 
Choosing Full Service Mover
Be certain that your movers are licensed and legit so you can be sure of the safety of your investment. And we will help you here by recommending full-service movers that will serve your needs. This will ensure that you can complete each step with the help of the professional service you purchased. Movers can arrive with every moving supply required, pack you, move, and unpack.
In addition, they offer storage services too in case you must dispose of some of your shipments. Now, to discuss the whole specialized moving teams for fragile belongings, antiques, super heavy furniture, and expensive artwork, you need to understand that the entire job can be expensive, but it will leave you with more time. So, be ready to plan a sufficient relocation budget for this exact service. You will also get a full service with the topmost levels of safety and security.   
Full-Service Moving Company Vs Moving Labor – The Difference
Moving companies come in different shapes and sizes, with some concentrating on small-size moves, while others handle the comprehensive task. But it might interest you to know the difference between a full-service moving company and moving labor. Are they not the same thing? And if you go with movers, which one will work for you?
While they appear similar, there are certain vital differences between the two. They are different in cost, regulation, level of service, and many more aspects.
What can Moving Laborers do?
Moving labor is a group of people who are very good at moving. Though they are not a full-service relocation company, they are there to assist you with the packing of your goods, carry them, and load them onto a truck or inside a moving pod. After that, the rest is your responsibility. So, with moving labor, you can perform a DIY move, but instead of troubling your friends to help, you get trained pros.
They can assist with packing your shipment
Carry your items to a moving truck, pod, or another room
Load your goods onto a moving truck
But one vital thing to keep in mind is that they will not transport your shipments. So, if you are scared of hiring a moving company that might arrive late or lose your goods, moving labor is the best option.
Moving labor offers a helping hand during a move
If you want to move on your own, but are unable to take care of the whole moving by yourself, your best choice is moving labor. Consider it as an option between DIY relocation and hiring professionals. You won't have to stress your friends to offer you a hand. But you will be able to save some money by finishing the final part of the move by yourself. It is ideal for those who want to have total control of their move but don't want to handle everything by themselves.
Cost comparison for a local move
Let's go straight to the point and see the figures and estimated costs. We will assume in this example that they are moving within 10-miles of their old home and are making use of a 16-ft moving truck.  
Moving Labor
| | |
| --- | --- |
| Service Item | Cost |
| Rental Truck (1 Day) | $50 |
| Furniture Pads (3 Dozen) | $45 |
| Truck Fuel | $15 |
| 2 Movers (5 Hours) | $409 |
| Total | $519 |
Full-Service Moving
| | |
| --- | --- |
| Service Item | Cost |
| 2 Movers + Truck (5 Hours) | $550 |
| Travel Charge | $110 |
| Total | $660 |
Full-service movers will make your move easy
One important difference when discussing full-service movers versus moving labor is the way your goods are transported. Full-service movers will complete the moving process for you, with little or no involvement, or as allowed by your budget. You can hire them to pack your belongings, carry and load them onto the truck and finally haul them to their destination.
It doesn't matter the distance of your move; a moving company will be able to provide for your needs. It is a highly convenient way to move. And one that will not stress you so you can set up your new home and explore your new areas.
FAQ about Moving Labor vs. Full Service Moving
When a move is considered a local move?
Often, any relocation less than 50 miles is tagged a local move. Local moves are so popular in the moving industry. These moves could begin from carrying furniture up or a flight of stairs to relocating a 5-bedroom house 40 miles away. For short moves, most movers will often charge by the hour.
What does labor-only moving mean?
A labor-only move is exactly as it is. You will provide the moving truck and moving supplies, and our company will supply the labor, in form of a professional, efficient crew to handle the heavy task. You can trust Well Done Moving to relocate home or office belongings efficiently and carefully.
How much is charged for movers for a local move?
On average, expect to pay from $300 - $1,500 when you hire a professional mover for a short-distance move, based on the size of the move. Interstate moving companies will charge a median of $2,400 to $5,600 based on the size of the move as well as the distance.
What is the most affordable way to relocate locally?
The cheapest way to move a short distance is to get a rental moving truck and take care of everything else yourself. our research reveals that it is almost three times cheaper to move with a rental truck than using a moving pod. in other words, moving 421 miles cost nearly $1.73 per mile if you rent a rental truck.
What is the cost to hire moving labor?
Movers charge an average of $25 - $50 per hour per mover for short-distance moves. So, a 2-person team handling your work for 4 hours will cost at least $200 - $400 for labor only.  
Should you go with Full-Service Movers or Moving Labor?
The response to this question is based on lots of factors, but majorly on you. If you don't have enough budget, you might want to go with moving labor, even though you need to be so careful. Moving labor is not as regulated as full-service movers, but it gives more freedom when relocating.