Best Moving Platforms For Harvard University Student's Move
Harvard University is one of the most sought for and most prestigious universities in the United States. Every parent hopes that their children gained admission into the great elite college of United States.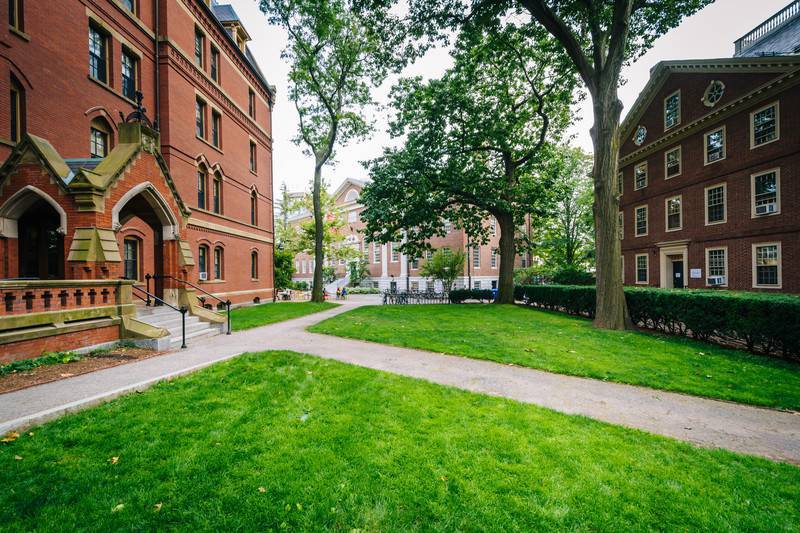 Harvard University is one of the most sought and most prestigious universities in the United States. Every parent hopes that their children gained admission into the great elite college of the United States. With an admission rate of 4.6%, the successful applicants see themselves lucky to be among the few admitted undergraduates; hence, they take their time to prepare for the move to the college. Whether you are newly admitted or a regular student, moving to and from college, such as Harvard University, shouldn't have to be stressful if you know your way around it.
Are you going home for the summer, or you just graduated from Harvard, or is it your first time moving to the Harvard campus? You don't need to stress yourself by packing and lifting boxes, as there are professionals to handle these tasks for you at the most affordable college-level price. Whether you are looking for a way to send some boxes home or you have been searching around Harvard for a reliable storage service to store your valuable items during vacation, there is a platform that gets you all you need as related to your college move. Are you moving to a new apartment, a new dorm, or a house, you will find affordable local movers on iMoving that fit your budget.
This post aims to share the secret to a hitch-free college move and the platform you can get the job done without stress. Read on!
Harvard University at a Glance and College Move
Harvard University was founded in 1636, making the institution the oldest university in the United States. Apart from being the oldest, the college is one of the prestigious universities in the U.S. However, research shows that Harvard has one of the lowest admission rates of applicants with an acceptance rate of 4.6%. According to a report, out of about 42,749 prospective young lads that applied to the college in 2017, less than 2,000 (about 1,962) applicants were accepted. In the long run, only 1,653 students accepted the offer to attend the college, making Harvard University a pride among other colleges.
This implies that this number of students will aim to move to college with great joy and a new beginning. College move (whether a new student or normal summer move or college grad move) is one of the events that come with a lot of excitement but can sometimes be demanding too. A collegiate move can be tiring and result in disastrous stress if it is not handled well.
Considering the stress involved in college activities, and a lot of things to think about, it is advisable to leave the tasks of moving for professionals who are trained to do the work, so you can concentrate on more important things.
The question now is – how do you find a professional moving company that can handle this type of small move like a college move?
Apart from this, how can you find a mover around Harvard to do the job? College students don't only need movers, but may also require storage services, professional packers, and much more. However, you don't need to look farther, as there is a platform to find all you need with just a click – iMoving.com. You will discover more about this platform as you continue reading this article.
Choosing Moving Companies for Harvard Students' Move
Harvard University is home of pride for everyone connected to the college. Everything is standardized and available to everyone as required by them. Moving into a college dorm can be challenging, and Harvard is not an exception. Moving in and out of Harvard for whatever reasons should be handled by professionals considering the well-planned environment of the institution. There is no doubt; choosing a professional mover will make sure that your college move or storage need is smooth and easy. You don't need to be lifting boxes in the presence of your hostel mates when you hire movers to do the job for you.
However, many students and employees do want to hire local moving companies but get confused on how to go about it. Luckily, the internet has made things easier, as there are platforms to help you find reputable movers around Harvard to handle your college move and storage. iMoving has reviewed tens of such platforms and has come up with one for Harvard University students' moving needs. This platform is called iMoving.com.
We understand that the students need companies that are within their region and, most importantly, those that can handle such small moves without breaking their pockets. Besides these, they are looking for moving companies that will give them peace of mind throughout the move. All these qualities and necessities make iMoving.com a good deal for Harvard University students. Let's take a look at how the platform works to get what you want.
iMoving – The Best platform to find College Movers and Services
iMoving was born out of the need to serve people who are in dire need of moving services. The platform was established to proffer solutions to outrageous problems such as bad services, unexplainable sudden fee hikes, damage to consumers' belongings, late arrival of moving crew, and much more faced by people on moving day. Whether you are a regular student going for summer, a new graduate that is moving away from college finally, or a newly admitted student, iMoving's network of professional movers will proffer solutions to your college move. The platform has various categories of moving services to select from.
If you are looking for an affordable moving company around Harvard and its environment, this platform is a hub of professional movers that help you plan your college move to and fro, and ensure a successful transition of your belongings to your destination. You only need to enter your move information on the platform, compare quotes and reviews, choose a mover, and book on the spot. With iMoving, you will be able to have access to well-screened, handpicked, insured, and licensed professional movers. You will also get access to recommendations and reviews of previous users of the movers to help you decide right.
On iMoving, all the price offers by movers are fixed and backed up with a guarantee to give you confidence for your money. In the next sub-heading, we will be sharing some vital information to help you screen, rate, review, and handpick moving companies for your college move and other services.
How to Choose a Mover for Your Harvard Move on iMoving
You can't just choose a mover on the platform if you want to get the best. There are some steps to take to choose the best and right for you based on your needs and budget. There are some criteria to be met by moving companies before considering such companies for your Harvard moving or storage. Though iMoving has done its best to vet them by considering the below qualities to ensure the quality of service you are getting:
1. Professionalism
Professionalism is a key factor in our success, and it is also one of the principles that guide iMoving community. Ensure they focused on delivering excellence in their services, improving continuously, follow the ethics of the business, treat customers' information with confidentiality, and integrity, and are always available to offer a hand. iMoving makes sure the movers maintain the same standard they represent as they are providing moving services in their name.  
2. Transparency
Transparency is one of the major principles of iMoving. There is no room for any surprise as they make sure you are briefed of the pricing, customer reviews, customer ratings, and updating of your items. All the moving quotes issued on iMoving are binding. You can add to or remove from your belongings online and also see how much it will cost you per item. Your inventory list will be sent to you a week before the moving day to verify its accuracy. Reviews and ratings are given on each moving company by customers based on their experience so that new users can make the best decision. This will be glaringly seen on the platform.
3. Reliability
Each move is unique and has different requirements from movers. Mover's reliability before and during the relocation is the only requirement that remains constant. It is essential that customers can rely on the mover to take good care of their personal belongings. Moving companies on iMovingare charge to always ensure they communicate effectively and promptly, be punctual as agreed, and deliver a smooth moving experience to iMoving customers. The platform believes that the guarantee of its moving companies will determine its customer's dedication.  
4. Respect
iMoving's core values are not completed without respect. Customers will only trust a moving company with their possessions based on the respect and courtesy extended to them by the company, as well as giving room for the smooth running of the move. The moving companies will also deliver their best when they are also treated with uttermost respect and politeness.  
5. Security
There is no cause for our customers to fear as moving companies on this platform are knowledgeable, insured, licensed, and professional. They have all been interviewed by experts to make sure they all meet up with iMoving standards, thereby giving customers no problem all through the move. Customers can be certain their payments are secure through the safety mechanism put in place. 
This safety mechanism includes the holding of payment to moving companies until a week after safe delivery so they can entertain reports from customers of the condition of their belongings. iMoving makes sure disputes are managed and settled most fairly. If a customer's order got canceled by a mover, they would connect a new moving company to take over the job at the same rate. Customers who need to cancel their order due to any reason can do so as there is no cancellation fee attached to this, only that it must be done before the moving day. 
6. Reliable Support Service
Support will be given to you by customer service all through the moving process. iMoving customer support team is available to guide you all through the process right from the day you make a reservation till the day you settled into your new dorm in the college and you may be done via e-mail, phone, or live chat. To know more about how to use the website, iMoving general support team is available for you.
7. Payment Protection
The money aspect is being handled only by iMoving. Movers will only be paid exactly a week after delivery. This implies that you have a week to check your belongings, confirm the inventory, and give feedback/approval. iMoving handles any dispute that arises concerning the move to make sure clients are protected. If a customer's order got canceled by a mover, iMoving would connect a new moving company to take over the job at the same rate, so I won't affect your studies or plan. Customers who need to cancel their order due to any reason can do so, as there is no cancellation fee attached to this, only that it must be done before the moving day.
iMoving thoroughly vetted and handpicked all moving companies on the platform; hence, they are:
They are authenticated to offer moving services by the department of transportation or their various state governments.
They all possess Certificate of Insurance
They have been offering moving services for a minimum of two years
They have been interviewed by iMoving crew of experts
They take responsibility for their actions and will be expunged from the list if they breach any of iMoving's community rules
The moving companies on the platform are picked by iMoving but reviewed and rated by the users on the community based on the standard laid down above. A minimum of 3 points is required from a mover in their review platform to remain in the community. Moving companies with less than 3 points are expunged from the system automatically. 
Tips for a Successful College Move 
Moving into a college dorm as a returning student or fresher can be both exciting and stressful all at once. Movers are available to make the moving experience a smooth one. There are many packing tasks involved in moving to a Harvard dorm room. Also, there are many rules and requirements given by each college on moving in and out of the dorm room.
Below tips will help plan your college and ensure your stress-free move:  
1. Get a List of the Items you need from the College and Pack them
The list of items that are currently in the dorm room will be given to the student by their colleges so that they don't end up packing what the school has already provided. Dresser, bed, chair, mattress, and desk are generally in most dorm rooms. In most cases, bookshelf and mini-refrigerator are also provided by the colleges. The college should provide a list of items that you will need to provide by yourself. You should prepare to come along with items such as laundry materials, bathroom supplies, and so on. For more information on the college items checklist, read our post on "College checklist."  
2. Arrange with your Roommate on what to bring
Your roommate's contact details should be provided to you by your college so that you can make arrangements on what to bring to the dorm room. Doing this will reduce the stress involved in your move as well as reduce the number of items you pack. Items such as kitchen utensils should be packed by just one of you. You will also be able to agree on how to decorate the interior as well as the furnishings when you contact your roommate in advance. For example, your roommate can bring curtains while you bring a lamp. 
3. Go through the Guidelines of Living in the College's Housing
Information on the things that could happen on the move-in day to Harvard and how to move in should all be provided to you by your college, but you may need to check online for further info. Parking location, registration process, where and when to sign-in on move-in day, who to consult for help, and so on are the important information you need. The housing and residence life guidelines of the college may also contain all the forms you are expected to bring or sign immediately you move into the dorm. 
4. Come along with a Toolkit
You will need many tools to fix, hang, and loose screws while setting up your college dorm room. This toolkit will also be useful even after using it on the move-in day. Make sure the toolkit you bought will fit perfectly under your bed to avoid unnecessary load in your room. The toolkit should contain basic tools with tools for hanging picture inclusive.
5. Dress Appropriately
There is no point in wearing high heels shoes on the move-in day. You want to avoid wearing tight clothing as there will be some heavy lifting, moving up and down the stairs as well as assembling your items in the room. It is advisable to wear comfortable clothing and shoes to stay clear of overheating. You will not only be able to work efficiently on your move but will also be comfortable throughout the moving day. 
6. Get Help from a Friend or Family Member on the Move
Avoid moving alone to college all by yourself. It is advisable to bring a family member or friend along with you for the long/short ride to your college. Lifting your dorm items up the stairs will certainly require help. You will be glad you have someone to help you when you are set to assemble furniture, unpack your items, and set up everything in the room, as a mover may not do it all. You can request for a friend to help you with the driving if your family member is not available for the move. This is the case if you are hiring a professional mover to handle your move.  
7. Make Use of Bins, Laundry Baskets, and Vacuum Bags
The time and effort required in packing and assembling moving boxes are much, and you might have to purchase these moving boxes to be used for just one time. It is advisable to use your storage items such as plastic bins, vacuum bags, and laundry baskets to save cost, time, and stress. You might have to dispose of these personal storage items before the school year runs out if there is no need for them again. 
8. Transport only Items that can fit well into Vehicle or Small Truck
You can move in with only the essential items on the first day of the move. Other non-essential items such as extra books and pillows, TVs can wait. Items that cannot fit into your vehicle can be shipped to your college before your relocation. It will take the items to get to their destination within some days. Shipping of seasonal clothing and other seasonal items should not be done until you need them. You can even trim down what you should move to reduce the cost of the move.
Our moving cost calculator helps to estimate moving cost.
9. Rent Storage Container for Seasonal Belongings
Is your moving distance long? Renting a storage unit closer to Harvard College is the best option unless you have a nearby place where you can freely store up your items. Self-storage units will provide the perfect space you need for your items as they even have the size of the apartment and dorm room. You can easily store your dorm room items in the storage unit during the summer or any vacation. You will find cost-effective moving storage services around Harvard on iMoving.
Items that are not regularly needed (seasonal) such as surfboards, snowboards, skiing equipment, and other recreational stuff can also be stored in self-storage units. You can use the storage center on iMoving.com to locate a self-storage in your location. You only need to type in the city, state, and zip code, to find the storage service unit. You will then receive quotes from various storage unit services closer to Harvard from the site to make a comparison.   
10. Spare Time to connect with your Roommate and Hall-mates
One can easily forget their new roommates or hall-mates after the stress of moving in. In most cases, your mind will still be with the family that you just bid farewell. Although the stress is all over you, you can still make time to have a little introductory chat with your roomies and hall-mates. Put on a big and friendly smile while saying hello to them.  
FAQs
What items can I move with a professional mover?
Movers will help you move any of your items up to bicycles, TVs, furniture except illegal items, and live animals. 
How does moving pricing work?
Pricing is charged hourly, and rates are determined by the location, distance, and day. You can know more about moving pricing by contacting your choice movers. 
Can my boxes be used as well?
Yes. iMoving kit is sent to you on registration so that you can find the move easier, but you are also allowed to use your boxes. 
Who handles the moving?
Professional movers are sent to your home to pick up your items and bring them to the storage center. iMoving has only verified and vetted movers for your job. These moving companies have been in the business for years, and also put many safety measures in place for your belongings. 
How many items can I fit in one of your moving boxes?
There are different sizes of moving boxes. You can request for anyone you want based on your needs.
Are your services available for people living off-campus?
Yes. Students living off-campus can also make use of iMoving services.
Conclusion
Moving to Harvard can come with great excitement when having professional hands to handle the move. Having a platform that presents you with all you need in one place makes it easier. With iMoving, your move to Harvard is a done deal and comes at affordable prices. Feel free to browse through the platform to make your inquiries and preparations.