Moving to a New City - All You Need To Know
Moving to a new city is probably one of the best things that could ever happen to you even though the process could be so difficult and stressful. You will get the chance to discover your new self, develop the courage to pursue other endeavors, as well as to break out of a depression.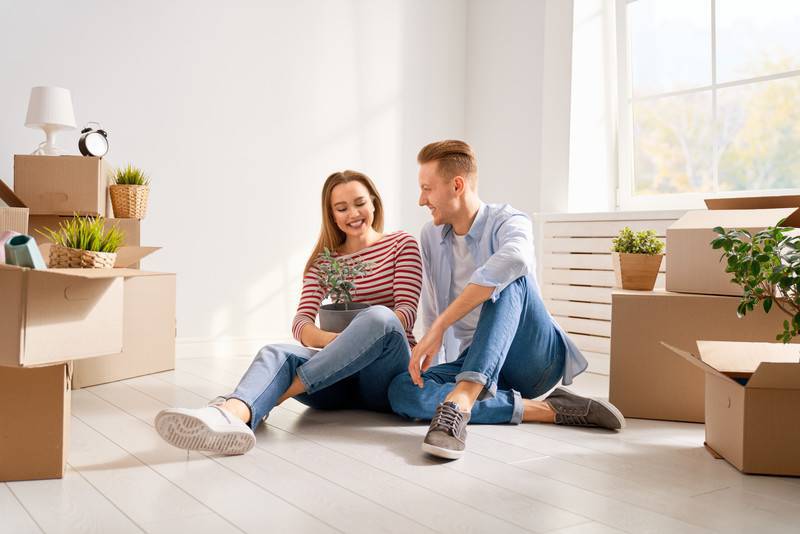 Moving to a new city is probably one of the best things that could ever happen to you even though the process could be so difficult and stressful. You will get the chance to discover your new self, develop the courage to pursue other endeavors, as well as to break out of a depression. A recent poll by Gallup shows that 33% of Americans wish they could relocate out of the state. There are different headaches associated with deciding and moving to another state regardless of your social status.
There are questions like what is the better option between renting a moving truck and hiring a local moving company? How to ensure the safety of your possessions while moving? What part of the moving will be covered by your employer if it is corporate relocation? Moving will present you with both excitement and stress. You and your family will have extra time to yourselves, extra money, as well as reducing stress when you plan ahead of the move. You will be able to complete each of your tasks as well as make sure everything is in place when you have a nice moving plan that you will stick to before the actual day.
To have a stress-free and smooth transition, it is important to take time to organize your move before the moving day. A lot of effort is put together to come up with these tips to guide you all through the process and also help you settle in smoothly in your new home. Regardless of the purpose of your move to a new city, you can certainly get help from these tips.
What to do Before Moving to the New City
Regardless of the distance involved in your move (short or long distance), moving to a new city is an adventurous engagement that leaves you with much excitement and tedious tasks to do. Among the many things to consider are proper logistical planning, settling in, meeting and interacting with new people, and knowing where to get what you need.    
It takes a lot of courage to decide on moving to a new city. Among the things you spend your time doing is conducting research, consulting with friends, and considering your options. Once you decide to move, you should face the process with the same spirit.
Below are the things you need to know before moving to a new city:
Conduct your research
This is the first step to take once the decision to move to a new city has been made. You will understand how the traffic in the new city is, the nature of the weather, the cost of living and the social center where you can meet new friends, and so on. You should make sure your research stretches to the business environment and job market in the city if you are moving for a new beginning. You will want to be sure a job is waiting for you in the new city before you quit your old job. You can also pay a visit to the city before you finally decide to move in. With this; you will have a first-hand experience of what it feels to live there. 
Because it is almost certain that you will need a job once you move in, here are some priorities highlighted for you:
What is the situation in my industry in this city?
What are my chances of getting a new job?
What is the average cost of living, and will my salary cover it?
Will I be required to downgrade my lifestyle because of the cost of living?
Consider your salary while comparing your current cost of living to what it will be on the move. The number is a great source to compare the cost of living between two places. 
Costs calculation - financial feasibility
Making sure you have enough money to sustain yourself while looking for a job in a new city is the first preparatory step in moving without a job. This will be added to all costs associated with moving. Let your focus be on six months' rent or large down payment, with food, utilities, and living expenses. Your confidence and prospects for securing a new job are included in this decision. Put the contacts/networks and skills you will acquire in the new place together with your flexibility in your employment pursuits.
Calculate moving cost by using our moving cost calculator
The money you will have to reserve for sustenance will not be much if there's a possibility that you will secure a job quickly or you are ready to take a temporary job to cater to your expenses. This will be compared to what you will have to reserve when you are waiting for a long-term job, or you have particular skills. You will want to make sure you have what it takes to cater to your household needs immediately you move in considering today's economy. You don't want to move back home poor just 90days after moving to a new city. These tips will go a long way for your cost evaluation:
Prepare a spreadsheet for your potential income and your important expenses of the new town, noting that costs may be higher there.
Consider monthly charge card and loan payments that will follow you.
Save money enough to sustain you for at least six months
Consider taking a part-time job to make extra money while hunting for a job. 
Search for a job before you move
Typically, you will have a series of jobs waiting before the move. If the reverse is the case, then you should consider doing the following:
Seek the help of some recruitment agencies in the city
Use the local address of a friend living in that city on job applications
Make yourself easily available for interviews both on the phone and in-person
Factor in networking to assist you with job search.
A new neighborhood
You might not want to continue living in your new neighborhood, and in this sense, it is wise to avoid purchasing real estate until you are certain of where you will settle in. Consider the following when looking for a new neighborhood: 
Safety and crime rate
Quality of nearby kids' schools
Median price range on apartment rentals
Closeness to social life and potential job opportunities
Stores
Friendliness of the apartments to kids/pet Childcare
Doctors/dentist
Pet sitters
Sublet opportunities
Roommate opportunities
Your vehicle
Getting around town is an important expense to consider regardless of where you live. Compare the cost of owning a vehicle and using public transportation in the new city. Also, consider how easy it will be for parking along with the monthly cost.
Your current residence
Make sure you do proper findings before you move to avoid problems associated with residential. Any of the options below can be considered:
Renting: Inform your landlord of the move with a satisfying period to reimburse entire deposits.
Own: This economy is probably not the right season to sell. Look for a trusted and dependable tenant for your house or condominium. It is a nice feeling knowing you have a house somewhere should you decide to return. Inform utility companies of the actual turn of date. Be sure to send a forwarding address for your mail to them for possible refunds of deposits. Send a copy of your new mailing address to your local post office. Then consider getting one in your new home.
How to Rent a New Home?
One of the most difficult aspects of moving to a new city is finding a place to live regardless of your decision to buy or rent. It will even be more challenging to do when you have no job. There are some documents and information required to help speed up the rental process if you are renting a house even if it is temporary.
Kindly note that if house rental is in great demand in your location, landlords may decide to favor residents with local employment history due to the closeness and ease of access to their references, and also, landlords working with property companies may consider the fact that approval of application forms from locals will be faster.
This implies that you need to gather all you can so you can convince the rental agent that you are the best applicant. This sometimes requires paying a few months' rent upfront or at least evidence that you have adequate resources to pay for the rent in due time.
The following information will help a lot:
Contact information of the landlords in your previous three residents to serve as a reference
Recommendations written by previous landlords (if possible); can help speed up your rental application process
Bank statements
Recent credit rating history (if possible)
Contact information on employment
Blank checks from the bank
Moving stuff
Prepare to ship only necessary items because it will be more costly to hire a moving company. You can as well store other items that cannot be sold or donated with your family or friends. This will help reduce the cost of renting storage units for your belongings. When it comes to home furnishings and possessions, put the size of your potential home into consideration when deciding on what to move.
Also, consider moving only items you will need to use if your move involves a change in weather.
Vital records & information
Immediately your move is made, you will be required to transfer accounts and important information. The task will be more convenient when you gather the list of these account details and contact information before the move. The information includes:
Medical records (yours and your households')
Dental records
Bank accounts
Driver's license
Insurance
Safety deposit boxes
School records
Establish the Nature of Your Relationships
This digital age makes it easy to move to a new city or new job location and still assumes that you will maintain your relationship with your friends through social media such as Instagram or Facebook. However, everyone knows these are not the best ways to maintain a relationship. You will find it easier to move on when you decide on the relationships you want to maintain. You may want to select the people you want to keep in contact with. Settle with yourself that you are severing some relationships in this situation. You may even want to block some of these people on social media.
Contact those people you will want to maintain a relationship with and explain your feelings to them. You can both come up with ways to stay connected. This is also applicable to the family. Consider spending 24hours each with your siblings catching fun together before you leave to live in a new city. This helps you have good memories of them before you leave. It also creates a path for your relationship after your departure.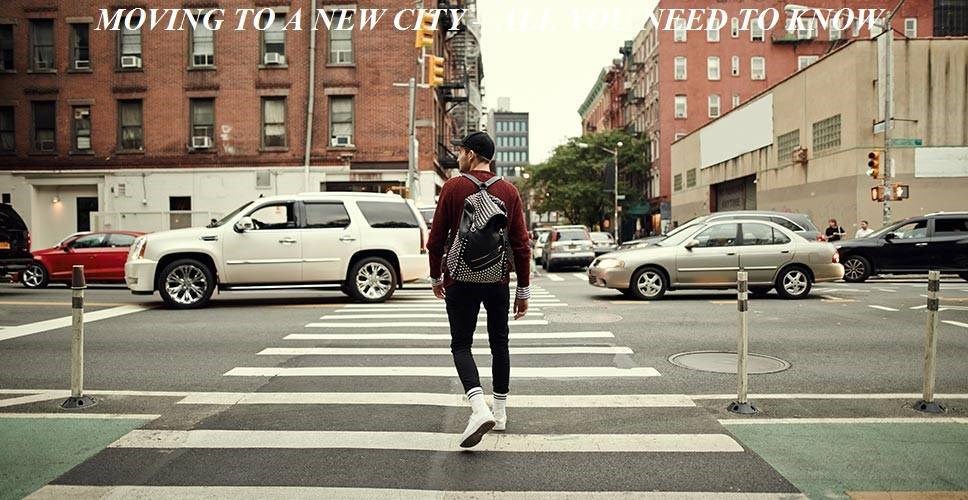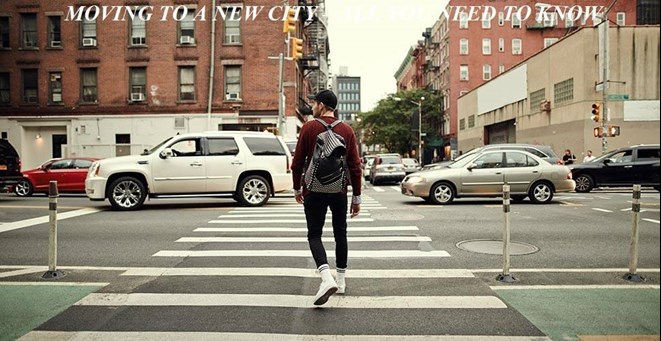 During Moving to a New City
The worst parts of moving are packing and cleaning your home. It takes a lot of time to organize, and always takes more duration than anticipated. There are several things you can do to reduce the stress of the move. They are as analyzed below:
Follow a system
There are numerous packing lists out there available to offer you guidance; however, they all point at one similar thing which is to develop a system and stick to it. Regardless of the method you chose, just get started. Moving is a great period to get rid of unwanted items. You will feel less burdened when you move without all your unwanted items. You can throw a garage sale or donate to local stores. Only that, no one will buy, especially, worn-out items from you.   
Make it convenient for your friends
You are certainly counting on your friends, family, or co-workers to help you move except your company is moving you. Be careful with how you use this relationship. The duration of a move can be estimated to be 4 hours only for you to start, and it takes the whole day from you. If you have already packed your belongings before requesting help from friends, then your move will be much faster. The next step is to load the boxes into the truck and unload it at your new home. Your friends will find it much more comfortable if they don't have to waste an entire day packing up your household. The beginning of the journey will be smooth. 
After Moving to a New City
Now that you are here, there are few methods to get settled in. Being purposeful is essential to moving the right way. You were with a purpose when deciding to relocate, and if you stick to the plan appropriately, you were as well purposeful about saying your farewell and planning your move. You have to bring this same mindset to getting settled after your move to a new city. These tips will help a lot:
Unpack quickly
Unpack all the boxes. Living out of a box may work for the first week, but when it is time to do laundry, you won't find it easy. Part of the reason for moving to a new place is to start over. Unpack your moving boxes, set up your home, and settle in. You will feel like you are still in the moving process if you are living out of the moving boxes. You will get enough time to relax and entertain visitors when you quickly put everything in place.  
Plan your commute
There is a chance that you consider this when looking for a new home if you have a job lined up for you already. It is very important and helpful to plan your routes before you move in regardless of your distance to work, whether it requires dropping – two drops of just a few minutes walk. You will have a first-hand idea of how the transportation system works and how long you need to get to work each day when you plan and practice your commute. It is very much important to understand this before running late for work on your first day.   
Pro tip: Many apps are readily available for your use while trying to know more about the transportation systems in your area. 
Duplicate your keys
Having many keys to your home is a brilliant idea, most especially, if you live alone. It is always a nice move to have three sets of keys, having one with you at all times, one with your close friend or neighbor, and the last one too as your backup. You would not want to pay $150 to a locksmith early in the morning before you can gain access to your home just because you have the only key left inside thinking it is with you.   
Meet the neighbors
Regardless of the size of your home and neighborhood, you will certainly have a neighbor(s), and the best part of settling in is to be friendly with those living closer to you. It is most likely that your neighbors are also waiting to interact with you since you moved-in. These are the people that will be lending you a cup of sugar, for instance, keep your spare key for you or even invite you over for a barbecue. 
Find your spot
You will have to locate a store, park, or restaurant that reminds you of the one you visit frequently in your old city immediately you settled in. It is easier to blend into city life when you are emotionally attached. You might prefer a community spot to a physical one. You could find yourself perfectly settling in a church, interest group, or political group.
Join a social group
The number of renters in the United States keeps appreciating all the time, and most of these renters reside in major/busy cities. There are great chances for you to go out and meet new people. To start building up your new social circle, join a kickball team, meet-up group, or college or professional alumni organization 
Conclusion
It is my strong hope that you settle in quickly and enjoy your life in any city you are moving to. Remember, planning is the key to a successful moving to a new city. Happy moving!