Guide For Moving to Australia From USA
Australia is a great nation. Even though it is usually represented as a one-note desert with many ramshackle villages spread around, there are many diverse places and people to learn about before you relocate there.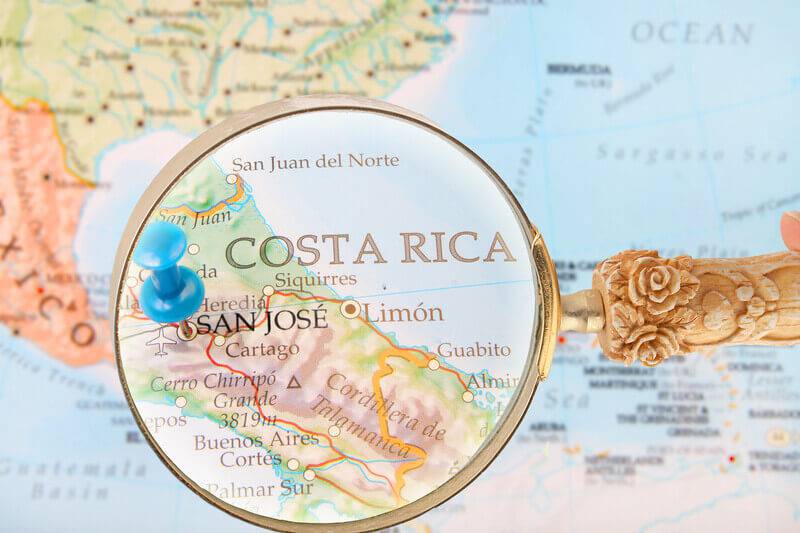 Australia is a great nation. Even though it is usually represented as a one-note desert with many ramshackle villages spread around, there are many diverse places and people to learn about before you relocate there.
Around 8.7 million Americans (military excluded) live in other countries, as reported by the US State Department. And while Americans are living in all corners of the world, most of them have moved to the land Down Under to begin a new life.
To assist you in understanding the way of life in Australia, below are important tips and tricks to assist you tntao navigate the people, culture, and country itself.
All through this write-up, are experiences of an American traveler who spent some months exploring Australia recently.
Even though Australia is an English-speaking country, if you travel there without formal knowledge of what to expect, you might be in for a huge culture shock.
However, we are here to provide you guidance and give you instructions in any way we can. Below is our complete guide when moving to Australia.
How is Living in Australia Compared to the USA?
1. Cos of Living is Affordable compare to the USA
While it is not a huge amount, you will discover that Australia is affordable than America in general, with about 25% difference in costs of living. This data is gotten from Numbeo and is determined in US Dollars.
Below are samples of how items cost in Australia vs. the USA:   
| | | |
| --- | --- | --- |
| Metric | Australia | USA |
| Basic groceries (Varieties of milk, bread, eggs, cheese) | $11.93 | $20.01 |
| Coffee | $2.96 | $4.08 |
| Basic restaurant meal | $13.59 | $15 |
| Single beer | $3.93 | $2.84 |
| Movie ticket | $12.23 | $12 |
Talking about the costs, if you are considering a move to Australia, you will likely need to convert most of your savings into Australian Dollars. However, you should rather avoid using high street banks in this case, as you will often have to pay higher fees, and they won't even give you the best exchange rate. That is why we have performed our research and compared the entire money transfer on the market for you to select the right one.
2. Housing Market in Australia
In this part of the guide, we considered accommodation in Australian cities, which is popularly costly regardless of the type of house you go for. Average rent prices in Sydney, the capital, is 600 AUD (USD 430) per week at the start of 2020. Sydney is also the costliest city to buy a house, with the average house price at 995,000 AUD (725,000 USD). It is also difficult to get great housing in Australia, as the real estate market is much competitive. You need to understand how to rent or purchase a house being a foreigner before you even begin to search.
For example, you need to first familiarize yourself with the 100-point inspection system of the country. This is an identification system used by the government, which lots of landlords and realtors use. Many will refuse to rent to tenants who don't meet the 100-point requirement.
3. Public Transport in Australia
Some of the big urban centers are located in Australia, and each urban center is public transport. Sydney, Adelaide, Melbourne, and Canberra all have their transit systems that we will talk about, but most cities in Australia have a train system or buses.
There is no perfect thing in this world, but these systems all carry positive reports from citizens and tourists together. The variety of these cities is a big plus. Buses and trains are popular places, but Melbourne and Adelaide have a strong train system, and cheap ferries that are a perfect alternative to the famous Sydney Harbour Bridge, which is a good complement. 
4. Diverse Weather, but no Excessive Cold
Because of some poor representation in pop culture, and our previous few points, one can easily think Australia is a sweltering desert where you can only survive closer to a shady oasis. As we mentioned in our introduction, this is not accurate at all. Thirty percent of the nation is considered as desert, with an extra 40% considered as arid or semi-arid. This may sound too much, but the rest 30% of a 7.7 million km2 (3 million sq-mi) landmass is still above 2 million km2 (770,000 sq-mi) of snowy peaks and wet tropics. And, you should know it snows in Australia.
5. Working in Australia
If you plan to work in Australia, what kind of income will you be earning? Before we enter that, we will quickly look at the rules guiding work in Australia. Australia's borders are some of the strictest of any country, in a bid to protect its environment and citizens. You will surely need a certain visa to even visit Australia, not to talk of working and living there. These are simple to apply for, but they are just so important.
Living or working in Australia with no visa could lead to deportation or even being banned from entering the country. Now, we will check the average salaries of an Australian worker compared to the USA.
| | |
| --- | --- |
| Country | Average monthly salary |
| Australia | $3,014.98 |
| USA | $3,138.99 |
6. Healthcare System in Australia
It is important to understand the public healthcare system (referred to as Medicare) and health insurance in Australia in preparation for your international move. One of the first things to understand is that Australia's healthcare system operates as a hybrid system of private and public schemes. Health insurance in the country is among the private sector. Over 50% of the population buys private insurance.
This is because not everything is covered by the Medicare health insurance card. This part also covers healthcare in Australia. When you understand how to locate a doctor in Australia, you should be able to get attended to quickly if you reside in a major city or capital. You may have to travel a certain distance to the nearest hospital if you live in rural areas. To meet a specialist, your general practitioner (GP) will need to refer you to one if you are a public patient.
However, private patients are free to arrange their appointment with a specialist. Should you be pregnant while abroad? There are many benefits to giving birth in Australia. Your child will receive Australian citizenship, provided you are an ex-pat with permanent residency status. Else, your child will get similar visa status as you (for example, short-term residence if you are on a Temporary Work Visa).
7. Australian Education System
This part discusses public and international schools in Australia. The international schools in the country offer the international Baccalaureate, American or British curriculum together with German, French, even Japanese speaking environments. You should be able to find the school that meets your ex-pat child's needs as there are many in major cities. The education system in Australia is shared into three parts: primary (including kindergarten), secondary, and higher education, with just primary and secondary being mandatory.
Upon completion of these stages of the school system, students can decide to further their education at some of the best higher education schools and universities in the country. There are 37 leading universities in Australia for 2021, with six of them ranked in the 100 institutions across the globe.
8. Employment Opportunities in Australia
One of the advantages of relocating to Australia is the numerous employment opportunities. As a US ex-pat who is interested in moving to Australia, you would have many job opportunities waiting for you. But can a citizen of the United States work in Australia? The reality is that any United States citizen who plans to work in Australia has to first get a visa. So, you are not allowed to work in Australia until you have gotten your visa to the country.
But upon getting a visa, you will enjoy working, especially when you are working in the skill-list field. Australia tends to appreciate any skill you have and reward you handsomely.  
Moving to Australia: Papers and other Requirements
So, this is where we discuss all the paperwork. We all sure hate red-tapism, but how exactly would you relocate to Australia from the United States without all the red tape? There is absolutely no way, so, for now, we say yes to all that paperwork.
So, below is a list of everything you need to relocate to Australia based on the documents or paperwork:
Marriage license.
Birth certificate.
Driver's license.
University transcript.
Police clearance.
Two current passport photographs.
Valid passport.
Visa payment fee.
A readily completed visa application form.
Verified pages of your travel documentation and your genuine passport.
Aside from the above-listed requirements, you need to meet the age requirement (44 years) if you plan to get a permanent resident visa. And you need to know that more documents may be needed based on the type of visa you are applying for. In addition, it is advisable to take the IELTS test but not mandatory. 
Best places to reside in Australia
The 7 best places to reside in Australia include Adelaide, Canberra, Brisbane, Hobart, Sydney, Melbourne, and Perth. We determine the best place based on what you prefer the most, starting from culture and climate to employment opportunities. Check below for our complete breakdown.
1. Adelaide
This is the capital of South Australia and is becoming more famous because of its friendly country vibe and cheap real estate. Employment opportunities are great, with the city recruiting at least 5,000 skilled migrants per annum, especially in the education, healthcare, and manufacturing sectors.
Adelaide is famous with ex-pat families, many of whom decided to reside in the leafy suburbs of Belair and Banksia Park. You will discover different cultural scenes, with live music, great restaurants, and arts festivals. Relax at the beautiful Adelaide beaches or find your way to the closest Barossa Valley vineyards to taste the delicious regional food and wines.
2. Brisbane
Being the 3rd largest city in Australia, Brisbane offers every excitement of residing in a thriving city, but is highly affordable than Sydney and Melbourne. Even though the urban center of Brisbane is filled with shiny skyscrapers, the city is also nicely positioned for entering into nature.
Residents of Brisbane are an active community and love to be around their beautiful river, whether they are sailing on it or jogging alongside it. The rest of the attractions of the state are in proximity, with the Great Barrier Reef and the Gold Coast topping the list. The economy of Brisbane is thriving with workers in health, manufacturing, hospitality and, tourism highly in demand.
3. Canberra
This is known as the country's inland capital and it has a great atmosphere that comes to play when the country's parliament gathers. Even though it is the country's capital, Canberra has less than 400,000 residents, providing it almost a small-town feel with its beautiful tree-lined streets. Housing is, probably surprisingly, some of the cheapest in the nation with median house prices almost $100,000AUD (70,500 USD) lesser than the national average at about AUD 480,000 (340,000 USD).
During summer, residents of Canberra head to the shores of Lake Burley Griffin to enjoy bike rides, sailing, picnics, and fishing. There are great bar and restaurant scenes in the state, together with some great cultural attractions, like the National Gallery of Australia, and no limitation of adventure activities in the bushland and hills surrounding the city.
4. Hobart
This is the 2nd oldest city in the country and can be found in the south of Australia on the banks of the Derwent River. The city is famous for people who like cooler temperatures, with temperatures at summer around 680F, and has a nice laid-back pace of life. Hobart has many ranges of housing, from luxurious to cheaper, and its attractive riverside suburbs are famous for families and retirees.
The suburb of Kingston was named the most family-centric place to reside in Australia recently. Hobart may not have a fast-growing job market, but it sure offers and steady employment prospects especially for ex-pats with tex-passive skills in the construction, engineering, and culture industries. On the weekends, pick between scaling the heights of the great Mt Wellington, the lively arts scene in town, and visiting Sandy Bay for relaxation on the beach.
5. Melbourne
This city is largely seen to be the country's cultural capital with great museums, a strong arty vibe, and unlimited varieties of eateries, cool bars, and festivals. It is also a destination for sports fans. Melbourne residents from some parts of the world, making a lot of different neighborhoods, whether family-centered or glitzy type. Expats with kids are known to live in Surrey Hills and Camberwell, while St. Kilda, a hipster beachfront suburb draws a younger population.
On the limitation, Melbourne is popular for its unstable weather. You will usually see four seasons in one day. There is a high cost of living, even though a bit cheaper than Sydney and the job market is booming, especially for expats' ex-parks on iworkstruction, automotive engineering, aviation, technology, and financial services.
6. Perth
This is an easy-going but large city on the west coast of Australia. With beautiful city parks, a thriving economy, and warm weather all through the year, living in Perth is so sweet. The employment outlook is great in the bottom, healthcare, technology, and mining industries. Families are attracted to the excellent schools in the neighborhoods, such as Applecross and Victoria Park, while others may go for the cultural attractions and restaurants of bohemian Fremantle towards the city's south coast.
Creating time to play is so important in Perth. Whether you visit the golden sands of the pristine beaches in Perth, hit the Perth Cultural Center to enjoy a night of opera, or head to the glassy, Swan River to enjoy the waters, there is always something that the relaxed side of Perth are out and about doing and enjoying in Australia.   
7. Sydney
With about 5 million residents, Sydney is indeed the biggest city in Australia, and where many of its iconic sights are found. Go through the harbor to find the popular opera house or join the surfer guys at the attractive Bond Beach. While younger ex-pats find the bright lights, eclectic bars, clubs, and restaurants in Sydney's central district attractive, most families decide to live in the suburbs.
Western Sydney is so much famous with American Expats, while families will fit in place at the Northern Beaches Area. Sydney is a big player in the world, which has a great effect on the cost of living in the city.
Housing prices are the same with New York, placing it up there with the costliest cities in the world. The successful economy of Sydney's actual good, with the communication technology, creative industries, and financial services all booming.
Ready to move to Australia from the USA?
Australia is one of the great countries in the world. Similar to all countries, there are some benefits and drawbacks, but in general, it has much potential for a great life for any newcomer. If you find all these points not enough to convince you, you also should know that Australia is one of the top countries on the Human Development Index and Better Life Index altogether. The two systems that use environment, work-life balance, as well as other different metrics to measure the quality of life.       
Whenever you ready to move to Australia, iMoving is the best platform to find the right international moving company to handle the move.