Moving to Hawaii: 2022 Ultimate Guide
Are you set to welcome the spirit of Aloha and relocate to Hawaii? It is a popular dream especially among people who have visited the Aloha State and have seen its beautiful nature.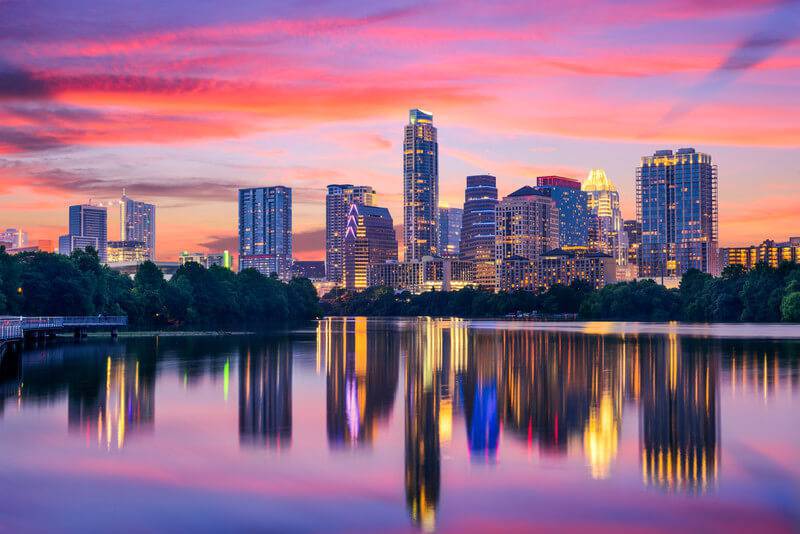 Are you set to welcome the spirit of Aloha and relocate to Hawaii? It is a popular dream especially among people who have visited the Aloha State and have seen its beautiful nature.
A lot of people have the ambition to move to Hawaii; they call it paradise.
With a lot of natural attractions and tropical weather all through the year and living closer to a pristine beach, Hawaii seems like a perfect location.
But while we have beautiful islands, it is also worthy of note that you must do your research when embarking on any big move.
We'll discuss some of the important factors to consider for moving and living in Hawaii, such as health insurance, housing, schools, jobs, pets, as well as all you need to know about moving to Hawaii. 
Which Island can I call Home?
Each island has a different atmosphere, character as well as job opportunities. Also, the cost of living can vary based on the island you chose.
Deciding on an island will help focus your research so you can begin to imagine what your life in your new home might look like.
While the whole of Hawaii has beautiful scenery as well as great weather, some islands, however, might be perfect for you than others.
You will discover seven liveable islands in the Aloha State:
4 of which are Main Island where people live on,
2 are normal remote islands that have a little population, and
1 reserved especially for Niihau, its old residents.
Below are the 5 best places to live in Hawaii and the reason:
Honolulu, Oahu: This is a popular neighborhood in the entire state of Hawaii as the best photo tom lives on the list of islands. And also, many people know it as a city that has the most population in Hawaii with about 359,870 residents.
Being the state capital, Honolulu has everything, from internationally recognized beaches and outdoor activities to the best restaurants and nightlife.
The housing market is diverse, with estates, beachfront condos, and single-family homes dominating the housing supply.
Hospitals, schools, and other services are sparsely populated across the city. In general, Honolulu offers a local spirit as well as world-class enjoyment.
Paia, Maui's County: Paia is located on the North Shore of Maui and has lately been named as the Happiest Beach town in the country and there is a good reason for that. This small, energetic, artsy town is ideal for those who desire an undiluted experience of Hawaii with all the bustling of a large tourist center. There are many artists, surfers, and wind sports lovers in the town.
Wailea, Maui's County: This is one of the best places in Hawaii to live because it offers a small-town feel, beautiful beaches as well as championship golf. Even though Wailea invites a lot of tourists annually, the town has kept its local flavor undiluted and the neighborhood is strictly protective of it.
Even though it is widely known as a tourist destination, Wailea is still a peaceful and calm town known for its great marine life and golf courses. Kahului Airport can be accessed easily from Wailea, just about 35 minutes away. Housing markets include condos and waterfront estates. 
Kahala, Honolulu, Hawaii: Expensive estates, some of which are seen as the most luxurious in Hawaii are situated in Kahala, Honolulu. The place is mostly residential, but its closeness to Diamond Head and Waikiki makes living here comfortable.
The entire neighborhood is safe and peaceful. And also, beaches in Kahala are some of the best attractions in Honolulu. These are the reasons why Kahala is widely considered as an option for celebrities as well as other famous personalities.
The housing options consist of older properties and new structures, with a lot of real estate investors entering to demolish homes.
Lahaina, Maui's County: This town is located on the west coast of Maui and is an area with a history of whaling. Herman Melville, the popular author of Moby Dick, is one of the many sailors who brought food into the town in the era of whaling in the 19th
Now, however, the neighborhood is a tourist center and also one of the best places to reside in the state of Hawaii. This is because apart from its easy accessibility, you have various beaches, dining, shopping, and entertainment to choose from in Lahaina.
It also has that old feel, with the town featured on the National Register of Historic Places. Lahaina has the best outdoor attractions in the whole of Maui (on the west of Maui Forest Reserve). And also, you can see giant whales from the shore during the winter months. You are highly lucky if you live in Lahaina.
How Much Do Homes Cost in Hawaii?
Everyone knows that housing is expensive in Hawaii. Zillow reported that the normal value of a home in Hawaii is $649,905. The average rent of a home in Oahu starts from $2,000 and $3,000. However, prices are significantly different from one island to another.
The typical value of the home in Honolulu is $704,960, while it is just $353,627 in Hilo.
To choose between renting or buying a home, look into the island you are moving to and the duration you plan to spend there. Also, a buy or rent calculator will help explore your options.
What about Schools in Hawaii?
All the public schools in Hawaii are run by the Hawaii Department of Education at all levels. The local school district is one here unlike the different ones on the Mainland.
Perform research on the schools to discover the best one for your kid. You may want to choose an area that has an improved rate of public school or to apply for a geographic extension to attend a public school away from your region.
Also popular in Hawaii are public charters, Home Schools, and private schools. One of the most notable increases in enrollment in a private school in the country is experienced in Hawaii.
Most private schools are located in Urban Honolulu, and tuition there is often about $20,000 annually with some schools like 'Iolani and Punahou experiencing competitive admissions.
Find out more about all the different education alternatives on the island to guarantee a smooth and successful transition for your children.  
How to Ship my Vehicles to Hawaii?
You will have to decide whether to move your car, truck, motorcycle, or SUV to Hawaii or sell them before the move and purchase a new one after moving there.
It will depend largely on the number of miles you prepare to get out of your vehicle before you sell it. If you are closer to the end of it, it would be nice to sell it. However, if the vehicle seems new to you and you plan to use it further for some years, then bringing it with you is likely the best idea.
So, it is so much of a personal decision. It is also a decision that is based on your current location.
For instance, if you live closer to a port city in California, transporting your vehicle will be much easier. If you live in the city center, away from a port, it will involve many complications and also costly.
How About Getting Around Hawaii?
Traffic can be overbearing in Hawaii – particularly on Oahu.
Don't even believe that Hawaii is a remote area with dirt roads and empty beaches.
While this may be realistic in Maui, Molokai, Kauai, and the Big Island, there are over 1 million residents in Oahu and some of the most frustrating traffic in the United States.
You can also experience rush hour traffic on the Big Island, Maui, and Kauai.
The islands plan to bring in more public transportation, such as the Honolulu Rail that is still being constructed on Oahu, but the gridlock can still occur sometimes due to the lesser quantity of geographical area as well as the high population.
Can I Afford to Live in Hawaii?
Anyone who moves to the Aloha State should know that it is a costly place to live with the average cost of a single-family home on Oahu was $957,000 in 2020.
Hawaii is very far and the majority of items are shipped over the Pacific Ocean. Tourism and a lesser supply increase the costs as well. Food in Hawaii is costly unless you are doing little farming in your backyard.
But in Hawaii, property taxes are some of the lowest in the United States.
While living in places like Manhattan, Seattle, San Diego, and San Francisco may be costlier than in Honolulu, the City has a lower average take home.
Before you relocate to Hawaii, consider your lifestyle and find out if you may be able to let some things go when you reside in a place with a relatively low cost of living.
Tips to Moving to Hawaii
Since the weather in the Aloha State is beautiful all through the year, you might easily assume that there is no good or bad time to relocate to Hawaii. While the weather will not be much of a factor to consider, the summer months are the peak moving season.
If possible, we recommend you schedule your move between September and March, which are less demanding. You possibly will book easily the actual dates you need, and prices to relocate in the less-demand season can be significantly lower than the peak summer months.
Your Three Options for Moving to Hawaii
Everyone takes a different moving approach to Hawaii. However, you will have three different options available:
Do It Yourself
If you don't own many household belongings, or you don't know for sure how long you will stay in Hawaii, this could be your best option.
Pack two suitcases, send a few of your belongings in advance with USPS Priority Mailboxes and purchase other things when you arrive there.
The do-it-yourself option will be your least expensive option. However, you will be facing all the heavy lifting alone, and if you choose to stay, you may also need to buy some huge items in Hawaii.
Door-to-Door Service
Hire a professional long-distance moving company who will arrive at your house to pack it up for you, move everything you own to your chosen Island in Hawaii, and also unpack everything for you at your new Hawaii home.
This will possibly be your most expensive moving option, but it offers a significant amount of convenience. If you are short on time to make your Hawaii move, this is your main option.
However, you must know How Much Does It Cost to Hire Movers?
Hybrid Move
Look for a moving company that will deliver a moving container or a moving van to your home. You pack the container or van yourself, and then the company drives it to your new home, where you then unpack it again.
It is cheaper than door-to-door service, but it requires you to perform much work yourself. Nevertheless, unlike the stressful approach in the first option, you won't be buying many items when you move to Hawaii. You only need to make sure you rent from one of the best moving truck rentals.
Choosing the Best Moving Company for Your Move to Hawaii
As you perform your research, you will discover many companies who would be glad to assist you with your moving to Hawaii. You can get a bit overwhelmed with the numerous options online.
Firstly, you want to be sure you have hired a reputable local mover. Sadly, there are scams, but there are few things you can do to prevent being scammed.
Begin by obtaining quotes from three different movers: This will make sure you have a good knowledge of what your moving rate will be. Now, if one moving quote is lower than the others, you might want to be careful, especially if there is no on-site inspection.
Sometimes, these movers that charge a lower rate will add extra charges on your moving day. Other dishonest movers may not release your household goods until you pay some extra fees. That is why you must watchful.
Research properly: Check the Better Business Bureau rating of the particular company. Go through their social media pages and watch out for patterns. Check if the local movers are a member of any professional organizations. You will be able to know how a company works quickly.
Know your rights: Moving companies are regulated by the Federal Motor Carrier Safety Administration and they have rules and regulations in place to protect customers' rights. The FMCSA brochure will reveal the actual things to know so you can know your rights and responsibilities in compliance with the law.
Immediately you've completed planning, preparation, and research, you can now make your conclusions. Then, there is just one more thing to do: expect your moving day to Hawaii.
What are the Benefits of Moving to Hawaii?
While the benefits of moving to Hawaii are its resemblance with paradise, yearly temperatures as well as ocean access, there are many other benefits to moving to the Aloha State.
For example, life on the islands moves at a slow pace. As a resident in Hawaii, you will adapt to a slow life. From your daily transportation to a calmer workplace, life in Hawaii is more laid back. Those who reside here are aware that what you are doing outside work is the secret to living a happy life. 
Conclusion
Even though a move to Hawaii may present more challenges than moving to any other state, living in paradise is worth all the effort and money as you will enjoy entertainment that comes with a natural theme.
When you reside in a location where people from all around the world come to relax and play, you can easily join in and adopt it as your new lifestyle.
Are you considering moving to Hawaii already? Don't forget to enjoy yourself and explore the city.