Guide To Moving To Manhattan Neighborhoods
New York is reputed as a city that never sleeps, and Manhattan is a borough in its midst. There are dozens of small neighborhoods in Manhattan, and they each have their amenities, uniqueness, and varieties of characters.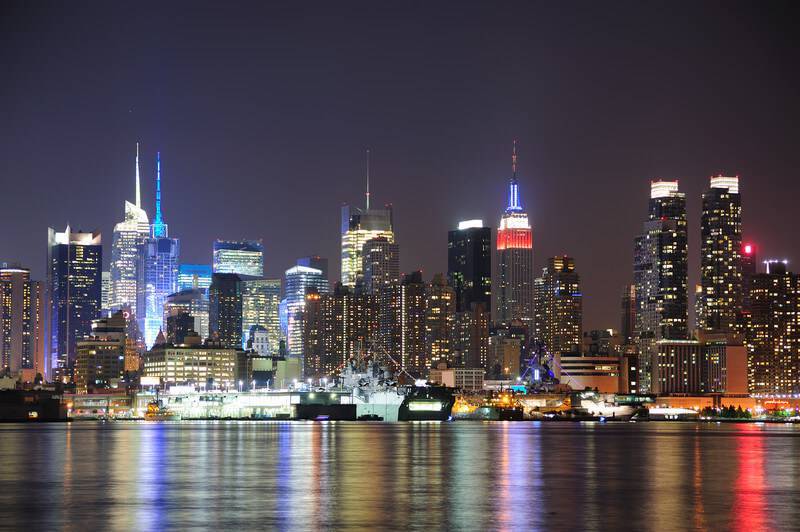 New York is reputed as a city that never sleeps, and Manhattan is a borough in its midst. There are dozens of small neighborhoods in Manhattan, and they each have their amenities, uniqueness, and varieties of characters.
You are closer to the most popular sites and experience located in New York City when you live in Manhattan. These include Times Square, Central Park, Fifth Avenue, and so on. Manhattan is also home to One World Trade Center, Grand Central, Empire State Building, and 30 Rockefeller Place. 
Choosing the perfect Manhattan neighborhood can be difficult. When you are setting your criteria for decision making, first answer these questions: 
How affordable is the area?
How do you feel about moving there? Happy?
How do you feel about the community?
What is the safety level of the neighborhood?
How far is your workplace? Being able to access through a shorter route is better.
To start, make use of our Manhattan Neighborhood Guide to narrow your search. You should be able to make a perfect search for your choices with our research on the 10 best Manhattan Neighborhoods. 
Battery Park City
Battery Park City is a neighborhood that has most of its land designated as parkland. It is a calm community highly recognized for its lush greenery, suburban feel, and attractive waterfront esplanade. The neighborhood is built on 92-acre and through a land reclamation project around the 1970s. it has rapidly grown to become one of the most luxurious communities in New York City.
Battery Park City in past years has enjoyed Brookfield Place's renovation and expansion and also the construction of a passageway that links it to the new World Trade Center Complex. There is little nightlife in the neighborhood and subway within its boundaries, even though it has many greenery spaces and a beautiful waterfront setting.
However, it will only take you five to ten minutes to walk to the nearest subway stop as well as Tribeca, with its modern entertainment scene. 
Midtown Manhattan
This is one of the busiest neighborhoods in New York City. Midtown is filled with tourists and is home to several attractions, such as Times Square and the Empire State Building. This neighborhood is perfect for those who love crowds, as well as bright lights. The area is filled with people expecting the ball to drop on New Year's Eve. Business owners in Times Square are required to show illuminated signs, so everywhere will always be lively.  
Chelsea
This neighborhood is known as a home for artists. Chelsea has been home to some of the highly-famed artists due to the high ceilings in the old buildings and large freight elevators that could be perfectly used to transport their work. Currently, more than 300 art galleries can be found in Chelsea. It is a nice neighborhood where you can live as there are many bars, restaurants, shops, and different cultural activities available in the community, including Chelsea Market.
High Line Park is an elevated greenery site built from an abandoned railroad track and can be found in Chelsea. You can also easily walk to Madison Square Garden and The Empire State Building.   
SoHo, Manhattan
Broadway is a popular shopping street and is located in SoHo, which is one of the most popular and most expensive neighborhoods. There are lots of top-rated restaurants and stores that attract both local and international elite. SoHo is home to the majority of the best boutique shops in New York City, together with the most beautiful hotels.
Finding your way the first time visiting the neighborhood can be confusing because SoHo doesn't apply the traditional street-naming rules. There is always something nice to do, but you can just make use of navigation apps. 
East Village
This is one of New York City's artistic neighborhoods. Struggling artists and writers around the 1950's are many here due to its affordability. Currently, the neighborhood is full of ethnic restaurants, stores, and coffee shops. The immigrant population in East Village is why it is unique from other neighborhoods. According to history, most of its population was blue-collar, as well as the war-working class. Students from Pratt, NYU, The New School, and many youths of 20+ age constitute most of its population.  
Upper East Side
This neighborhood is reputed as the Gold coast due to the number of wealthy folks who dress well and live in the area. Because of the population of rich people in the Upper East Side, it is home to some of the most costly real estate in New York, usually as single-floor and eats penthouses. It is not the best place to live for those who want to save money unless they can find a cheaper walk-up near the river than Central Park.
There are many elite private schools, such as the Spence School, Rudolph Ste8iner School, and some of the best public schools in New York that can be found in this neighborhood. The schools in the Upper East Side are one of the reasons families from other neighborhoods usually move here.  
Lower East Side
There are still some affordable places in this neighborhood. It may not be the most attractive part of the city, but it is an area that has something you can always do. Nearest to the lower East Side is Little Italy and Chinatown, which implies that it is a great area for foreign cuisine. There is a lot of history to the lower East Side, and it is home to more immigrants than the Upper East Side.
You can find many museums and galleries all across the neighborhood. One of the biggest attractions of the Lower East Side is the nightlife as there are many bars, clubs, and late-night restaurants all available into the night. Lower East Side used to be the more dangerous part of New York City but is now safer.   
Greenwich Village
Often referred to as The Village,it was once the bohemian capital. Just like most neighborhoods in Manhattan, rent here has increased due to the much demand to live in the neighborhood. Currently, Greenwich Village is home to families, professionals, and successful artists. The cost of living here can be much as there is no much space.
Greenwich Village has a great community and is also recognized to have the best bakeries like Magnolia Bakery located on Bleecker Street. The neighborhood is usually crowded during holidays like the Gay Pride Parade and Halloween parade, which you need to experience even for once if you live in New York City. 
Kips Bay
This is a calm neighborhood that grants you access to everything. It is closer to Union Square with its different types of gyms, stores, and eateries. Kips Bay is quieter than Manhattan. Kips Bay is home to many great Movie theaters that are popular for their spacious size. It is also just 15 minutes walk from The East Village, Flatiron, and Chelsea. 
Chinatown
This is one of the most visited places in the whole of New York City. If you like populated areas, you will find Chinatown your favorite. Living in Chinatown is not advisable because of the several street markets and hidden late-night bars, but you can rent at affordable places. There are many ethnic restaurants in Chinatown, such as Chinese restaurants, Vietnamese restaurants where a large bowl of noodle soup or fish is being sold. Chinatown is not mainly for eating and shopping; it is also the home of many galleries as well as the Museum of Chinese.   
Pros and Cons of living in Manhattan
Pros:
Cultural center: There is always something to do every night and still never exhaust options of things you like from museums, concerts, poetry readings, and so on. 
A reliable melting pot: There are many ethnic groups as well as immigrant groups in New York City. Lots of customs and cuisine from different but major ethnic groups all around the world can be found here. 
The density of stores, shops, and attractions: You can easily get any of new shoes, clothes, groceries, and a trip to an art museum, a theater performance, or a bar to enjoy the evening, anything you want in Manhattan. 
Car-free living: If you can't or don't want to drive, you can easily access all modes of public transportation and highly walkable areas in the city.
Close to jobs: Transporting to work and home in Manhattan will often be faster and easier than those traveling in from other cities, such as Long Island or New Jersey. You'll discover you are close to employment regardless of which industry you work in.
Cons:
Small, costly housing: Housing in Manhattan is highly costly, and even smaller space requires more payment than you would in any other part of the city. The expensive cost implies that not everyone can be a home or condo owner in Manhattan.
The high cost of living: Manhattan is highly expensive; you may discover that similar stores charge more here than they do in other boroughs.
Public transit delays: Even though the transit systems in New York City is wide and often simplifies getting around, most stations, trains, and tracks are old; elongated delays, changes, or cancellations are very popular, so are over-packed buses and trains.
Lines everywhere: Waiting in long lines is not uncommon among New Yorkers, whether eating out, shopping or going to an event. With the population of Manhattan residents, they are well adapted to waiting in lines. 
Plug your ears: Manhattan tends to be the noisiest part of New York City due to its bustling nature, and also it is the center of life.
Moving To Manhattan
Choosing where to live is just one of the numerous steps involved in the moving process. Immediately you choose your preferred neighborhoods; you can make use of our guide to locate a moving option for your move. As you hunt for an apartment, it is best to start finding out how you will relocate all your belongings from one point to another.
DIY approach, when moving to Manhattan, which involves driving large trucks, limited parking, crazy traffic, and strict regulations, can be more challenging. The good news is, you have many options. To kick start your plan; consider your moving budget and timeline.
Below are some options to check out:
Hire a Professional Manhattan Moving Company
If you are ready to spend a premium, you can have a full-service mover do your heavy lifting, packing, and unpacking if you consider that as an additional option. You won't be involved in the heavy lifting, but note that an expensive price tag doesn't assure a hitch-free moving experience.
It can be tough to schedule a moving company, and the moving industry also has the most breakage and loss rates than other available options. If you consider this option the best for you, kindly check references for reputable NYC movers and request their base rates and any additional charges, such as for types of furniture, stairs, and other possible fees. 
Moving Container Service
If you need an affordable option that stands between DIY and full-service moving companies, we suggest you consider moving container service, which is specifically designed to reduce the stress of relocating in a busy city area. Whether you are moving from, to, or within Manhattan, this service will help you in preventing the stress of driving and parking a large moving truck in New York City, while providing much flexibility.
You can take care of packing and loading or get connected with a reliable hourly professional helper who can do any task assigned to them.
Below is the mode of operation of moving container service: 
Your container is brought to your home by the company's driver at your agreed time and stay with it for loading, defending it from tickets, thefts, and any other threats to your items. As your container is on the moving truck, you, your helpers, and your household items are moved to and from your container by a heavy-duty hydraulic lift. 
You load and unload your belongings at ground level without carrying heavy goods up and down a ramp.
Anytime your container is loaded and set for the move, the driver can haul it to a secure company's storage center and store it there for as long as required, or can just deliver it to your new home within the town or across the country.
Consider a Manhattan Storage Unit
If there is a gap between your move-out and move-in date, you may want to invest in storage rental for a few weeks or months while you make the move. There are several options and sizes for Manhattan storage, which include a self-storage unit or a portable storage container similar to those moving container service offers.
You will have to transport your goods to the self-storage unit location to load and unload several times until you complete your move. When you choose portable container service, storage arrives in your home, so you don't have to transport a rental truck across New York City. You will also be loading and unloading your belongings just once.  
Conclusion
Are you ready to begin with your moving plan to Manhattan? We can recommend the best, licensed, screened, and insured local moving companies at the most affordable process for your need. Contact us to obtain a free moving quote today.