15 Things To Know Before Moving To Missoula Montana
Are you considering packing your belongings, selling your home, and moving? Before you do that, you first need to pick a good destination. There are lots of great cities out there. However, some of them stand out than others.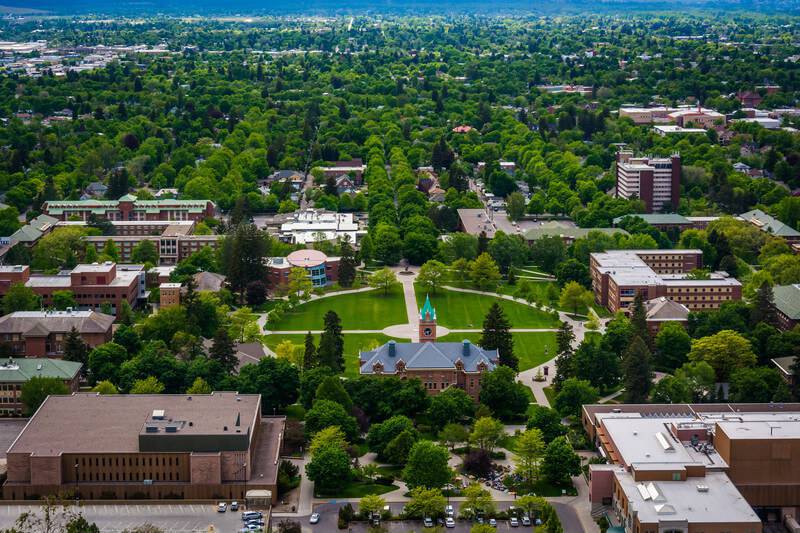 Are you considering packing your belongings, selling your home, and moving? Before you do that, you first need to pick a good destination. There are lots of great cities out there. However, some of them stand out than others.
If you need a nice place to move in with your family, you will want to consider relocating to Missoula, Montana. Montana is popular for its natural beauty. Some movies contain scenes shot in Montana.
The population density of the state is the third-lowest in the United States, standing behind Alaska and Wyoming. If that sounds like your perfect next place to call home, below are fifteen (15) things you should know before you move to Missoula Montana.
1. Montana Has Low Population
You need to know that Montana's population is on the lower side. If you have been living in a densely populated area till now, you will be surprised here in Montana. You can drive for several miles on empty roads or get a home that is far from its nearest neighbor. Based on your choices, that may sound perfect to you.
2. You Will Want To Explore Nature
One other wonderful thing about Missoula is the place and Mother Nature. There is a possibility that you will want to explore nature in the long run. If so, living in Missoula will so much please you. After all, all the attractions are closer to you and won't need to travel far.
If you go north, you will enter the Lolo National Forest. You will also be near the Helena National Forest, Clearwater National Forest, and Scapegoat Wilderness. Regardless, you can be sure that you will get to see some great things in Missoula.
3. Cost Of Living Below The National Average
There are lots of reasons to choose Missoula Montana. The major reason is that Missoula, Montana is one of the cheapest cities in the United States. Unlike the state of Montana, the cost of living is much lower in Missoula. It is also lesser than the national average.
This implies that you won't face much trouble buying a home or rent one. The only limitation is that the yearly average income in the city is a bit lower. This won't cause you much headache though, since you won't be paying much for stuff as well.
The average value of homes in Montana is $99,500, much below the average home price for the country at $188,900.
The average property tax is also much lower than the national average at 0.87%. And, fortunately, there is no sale tax in Montana. It has progressive income tax rates that start from 1% to 6.9%.
4. Public Universities Are Worth Considering Here
You can consider the University of Montana and Montana State University (MSU) as they are both widely recognized institutes of higher education. If you have kids of school age, or you are considering continuing your education, understand that public schools in Montana are a great choice. If you are relocating to Montana for early retirement, you can take classes in the university by getting Lifelong Education Status at MSU.
5. You Will Find Beautiful Houses
You need to know that there are many beautiful houses in Missoula. The housing market here is bustling. When you start checking the available houses here, you will discover that they are beautiful and cheaper than houses anywhere else. You must not forget to pick a house that is well furnished with faucets from Hauser and appliances from a well-known brand.
Don't forget to take your time and get the right home for your family. Either way, you will be sure that you will love living in Missoula.     
6. Montana Is A Divided State Politically
In Montana, there is a huge urban-rural divide and it is the divide that gives shape to the politics in the state. There are three Republican Electoral College Votes in the state, but the state's senior United States Senator is a Democrat. Similar to most states, Montana has multiple conservative rural areas all over liberal cities.
7. You Might Want A Car With 4-Wheel Drive
The tough winters and rough rural roads in Montana make a 4-wheel drive a necessity than a luxury. You want a car that can withstand the weather and rough roads without getting stuck on the road when you are in rush hour. Whether you purchase or lease a vehicle, get a car that can withstand winters in Montana.
8. You Will Get Good Employment Here
In general, you will need to get a job so you can take care of and provide for your family. Fortunately, Missoula is perfect in this area. Its economy is thriving so you can be sure that you will be able to secure a job without much stress.
There are lots of employers in Missoula with a lot of the top companies like Payne West, EW Scripps, O'Reilly Auto Parts, and others. You shouldn't have to go through much stress to secure a job. This is one of the major reasons that a lot of people are relocating to this city. If you need a good place to live and a good job, you should move to Missoula.
9. Housing Is Scarce
Finding a house in Montana can be difficult, which is why, if you are relocating to Montana, you need to back up your plan with a short-term rental before you move. In most parts of the state, families, and individuals go through stress to get affordable housing.
For instance, the Big Sky Chamber of Commerce reported that around 83% of the workforce in the city moves into Big Sky daily because affordable housing in the city is scarce.
10. Find Out About Its Crime Rate
Even though Missoula is a great place, there are also setbacks unique to it. You will need to be so much cautious about the crime. The crime rate is about 59 per 1000 residents.
Crime rates in Missoula are one of the worst in the United States when compared to different sizes of communities in the country. You have a 1 in 17 of becoming a victim of violent or property crime in Missoula.
Knowing that, you will have to be so much care about going out at night. Make sure you are cautious enough to live and explore only in safer neighborhoods. Once you do that, you should not have any worries at all.
11. Ranching Is Alive Here
There are more cows than people in Montana. About $4 billion is contributed by agriculture to the economy in Montana and half of that is constituted by livestock.
If you are relocating to Montana to live a cowboy lifestyle, make sure you know that ranching is one difficult business with tiny margins. However, you won't feel alone if you decide to dive into agriculture. There are 28,008 farms and ranches all over Montana as stated by the Montana Department of Agriculture.
12. Wildlife Is A Lifestyle
Having run-ins with creatures like sandhill cranes (or dangerous ones like bears and rattlesnakes) is considered normal. It is always a tough fight to manage the population of deer in Montana, as well. If the home you are buying has a garden, you may need to protect it from wildlife.
13. Hunting And Fishing Are Great In Montana
Although those that work outside agriculture may get their foods outdoors, in most cases from hunting and fishing. The two are common activities in Montana, where gun ownership as well as showing appreciation for the outdoors, both strong values of the culture. If you plan to get into hunting and fishing, make sure you get the relevant licenses and safely keep your firearms.
14. Craft Beer- As Well As Home Brewing- Is Huge In Montana
Similar to some Western states, there is a huge craft brewing scene in Montana. As stated by Montana Breweries (MBA), there are 53 licensed breweries in Montana.
The MBA reported that Montana's breweries employ over 500 employees and have a great economic impact of more than $60,000,000 yearly. Homebrewing is also great and there are kits available all through the state.
15. People Are Friendly
This is the most important of them all, and maybe why I quickly felt at home in a place I'd relocate to. Residents of Missoula have created an inclusive, kind, hardworking, and creative community that continues to amaze all. They give support to locals at any time because it indirectly means supporting each other.
They also enjoy the adventure as well as have respect for nature. They all act like neighbors, even when it is their first time meeting. It's been great to know Missoula more and more and find out the quantity of work and love they all give back to their community.
Moving to Missoula
If you are considering a move to Missoula, or just across the city, we can move you as smoothly as possible. Moving is not a fun task in reality. But, with effective planning, you will be relocated into your new space before you realize it.
Check for Missoula Neighborhoods online to see the list of best places to live. And to make your move as seamless as possible, make sure you check our moving tips and use our moving checklist. It will be so much helpful in organizing your moving process from start to finish.
Our network of reputable long-distance movers is ready to move you and your family to Montana without undergoing stress. Contact us today!