Relocating To San Diego, Top Reasons for Moving
San Diego, located right in the heart of California. San Diego is a lovely place with a lot of things to look around for and be excited over. According to research, it has been found out that a lot of people move there, and the numbers are ever-increasing.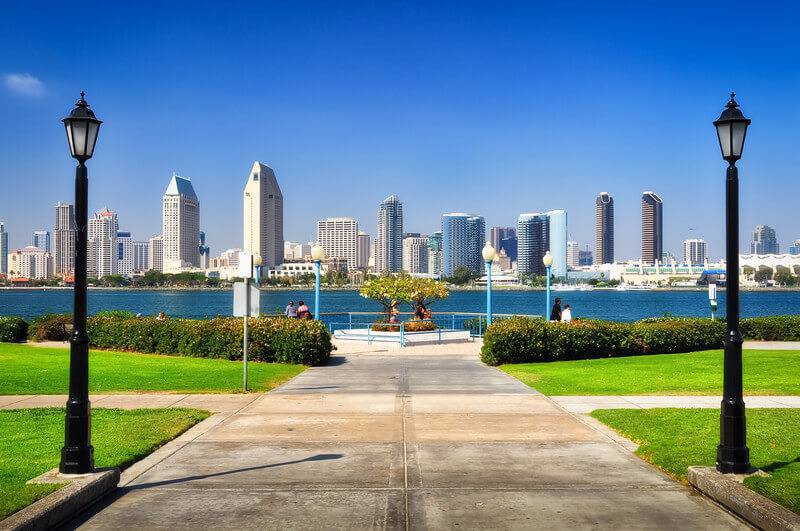 San Diego, located right in the heart of California. San Diego is a lovely place with a lot of things to look around for and be excited over. According to research, it has been found out that a lot of people move there, and the numbers are ever-increasing. If you are wondering why many people are moving there, or you also want to move there, we know just why and will give you a full hint on it.
Even with the winter snow, and the rest of America having a good share of the snow, San Diego stands distinctively cool. It's like the most balanced place you would want to be, with a moderate temperature, and lots of happy faces that want to share their moments with you. As much as you are already getting chills about San Diego, and are already planning your big move, be sure to fix the move around winter. This way you will be able to make a move in time, and beat all the rumble and tumble from the tourist season.
It is not just called America's Finest City for no reason. Its beautiful scenery and its atmospheric conditions contribute to beauty. You can have the luxury of the beaches, and a lot of attractions you can feed your eyes to. The entire process is very unusual. So instead of having to travel to San Diego to have a feel as a tourist, why not move there permanently.
Here are some of the most compelling reasons why people move to San Diego, and the reasons why you should move too
1. Weather
We just can't speak enough about the weather, can we? The weather is just something to always talk about especially when you know how the rest of America can be. It feels as though San Diego is detached from the rest of the country, and offers you one of the best conditions. Mild and moderate weather, clear blue skies, and everything beautiful that nature has to offer. The first big embrace you'd get would be the warmth of the atmosphere upon your skin.
If you have a problem with cold and need a place to provide you with very mild temperatures all year round, then it's San Diego. San Diego is the best place to stay if you need to keep your body in optimal condition. Due to the weather condition, the rain there is also very gentle. This, in turn, affects how bugs, flies, and mosquitoes affect the residents. There is a very minimal activity of bugs and mosquitoes there. It is so nice that you really don't need to shut your windows in fear of having an infestation. It is just pure bliss.
2. Real Estate
Now, this is something you really need to consider. Your fear might be that if you move to San Diego, there might be nowhere for you to stay, or the prices of the homes there will be overpriced. Well, the truth is, you are wrong. San Diego is also one of the most budget-friendly places to live because of the way real estate is made. You have a list of options to select from. It all depends on what you want, and what you can afford. The housing plans are simplified to make it easy to own a place.
You can choose between the real estate in the city and those in the metro area. When you want to get a place close to the metro area, you should understand you are searching for a home close to the beach and outstretch up to the deserts. You should also know that the price range is at about $2100 to $2500 for rental in the city. Then the houses in the metro area cost about $2000 to $2300 for rental. So it's your call, you are at liberty to select the plan you feel is best for you at this time.
3. The Beach
San Diego is home to some of the best beaches in the country. You will be shocked at how many tourists find the beach attractive and visit. You will have the liberty to spend some quality time with your families and loved ones at the beach once you move there. It depends on what part of San Diego you move to; it will no longer take a long time to get to the beach. All you have to do is to pick a date and have all your family, and friends, or others you love to follow you to spend a good time.
Another thing you need to know is the fact that you are open to a lot of other fun activities right on the beach. The beach receives its waves from the Pacific Ocean, and with these waves, you can learn a lot of amazing new stuff. You can get the opportunity to go Paddling, Windsurfing, Kayaking, Surfing, and a lot of other amazing water sports. It feels good to know that you can always get to the beach at any point in time, all year round, and just cool off from the stress of work.
4. Great-Tasting Meals
You know one thing we all love to have? Well yeah, you guessed right, It's food! San Diego will never let you down when it comes to food and having a wide variety to choose from. You are bound to get tired from trying all the food, and you can almost never try them all. One of the best treats you can get in San Diego are Tacos. They have one of the most qualitative and well-prepared Tacos. You are bound to be initiated into the culture once you start to live in San Diego. The experience is rewarding.
San Diego shares its borders with Mexico, and as such, a significant influence upon the meals, and the style was influenced by the Mexican. Mexicans have great taste when it comes to food. Apart from Tacos, you can also get Guacamole, Fries, and everything nice. If you have heard about the Carne Asada Fries, then you should also know that San Diego is the foundation of that meal. Since it is also close to the sea, there is a steady supply of delicious seafood served to those who love it. It is a total package living in San Diego.
5. Brews in San Diego
If you look forward to having to continue a good drinking life. San Diego is definitely the place to knock yourself out. You will get to notice breweries that have survived a lot of decades, and the event is being held. There is a special time of the year, usually around November where over a hundred events centered on beer, and the breweries are held. It's always a beautiful time to learn something new, to have fun, and to meet new people. You get to see people who crafted the beer themselves and see how the award goes.
There are lots of options for you to choose from. You can have a feel of the microbreweries, or you could just go all out and take something from the bigger breweries. But you should trust that if you are a heavy drinker, your hand will be closer to the beer than ever. Tons and tons of beer on display, and for you to choose from. You will have the Ambers, the IPAs, the Lagers, just mention a few, all at your disposal. San Diego really holds through as a place to have fun and also to enjoy the best of nature.
6. A Place of Learning
We have spoken so much about the food of San Diego, we have also spoken about the weather, the beer it offers, and the fun in this city. Apart from all those beautiful things, San Diego is also an excellent place to learn. San Diego has a lot of prestigious universities famous for producing some of the leading experts in various fields. So it's not only about moving for the fun, and every other nice attraction, you can actually move closer to learning here. Their universities offer very good graduate and undergraduate programs for anyone who is qualified.
Just imagine studying in a place like San Diego. The Atmosphere and the weather act as support in your learning process. While you study, you still have access to good food and some very exciting scenery. It's like being focused and distracted at the same time. You are bound to have a good time in San Diego.
7. You Are Closer to Nature
Those who love San Diego have numerous reasons for loving it. There are different reasons too, one of such reasons can be the whole outlook of the desert and what you stand to gain. In San Diego, you have the luxury of going hiking as you like, either with a group of people or with your family. There are lots of hiking trails. The best part is that you are almost never alone, lots of people are also going hiking at the same time, and you can make new friends while you go hiking in the beautiful desert trails.
San Elijo particularly stands out for having a lot of hiking trails. So if hiking is on your bucket list when you move to San Diego, you should probably see this place first. If you want a higher and more daring view, then you can try checking out the Potato Chip Rock. If you want to try out the highest peak in San Diego, you need to check the Double Peak. It's fine if you don't know any of these places, it's only a matter of time before you also become a hiking guide yourself.
8. Attractions and Places to Visit
San Diego is one part of California that gets the highest amounts of visits from tourists. There is a place for children and adults alike. If you need new wonders to feed your eyes with, then San Diego is the place to be. LELAND is right in the heart of San Diego and is open for all to come and visit. Your children are bound to have the best moments of their lives as they walk through the fascinating site.
Speaking about places to visit, there are lots of museums available in California. For one, you can get the Maritime Museum of San Diego, The Balboa Park, and many others. The better news is that residents of San Diego are entitled to visit the zoo with their families for free. This is something you want to amaze your kids with. Just have a good time with your family and make them happy.
9. Easy Way of Securing a Job
There is always a job for everyone in San Diego. It really doesn't matter your skillset, you would always find a job that can get you good food, and an extra to continue living in San Diego. Most importantly, you can get a job with the Museums or find something a lot better, but there is enough to go around for everyone.
Conclusively, we have listed the major reasons why people move to San Diego, and the major question you should have right now is how much does it cost to hire movers to help move your things to San Diego. Well, all of those logistics should be well thought out by you. You need to have a plan, and a time fixed for you to make it happen. Think of everything involved, things like where you stay, if you will need long-distance movers, when you want to make a move, how soon you want to move, and other things.
San Diego is an absolutely fun place to be; you will never regret one moment spent there by yourself or with your family. So if you're thinking of some great places to move to, place San Diego at the top of your list.