Guide To Moving To Santa Rosa, CA
Santa Rosa is the only better location to open wine. The wine and farm country is bordered by rivers as well as redwood forests that literarily get you amazed, leaving you filled with spirits and beauty. Being the seat of Sonoma County, Santa Rosa is just 55 miles away from San Francisco.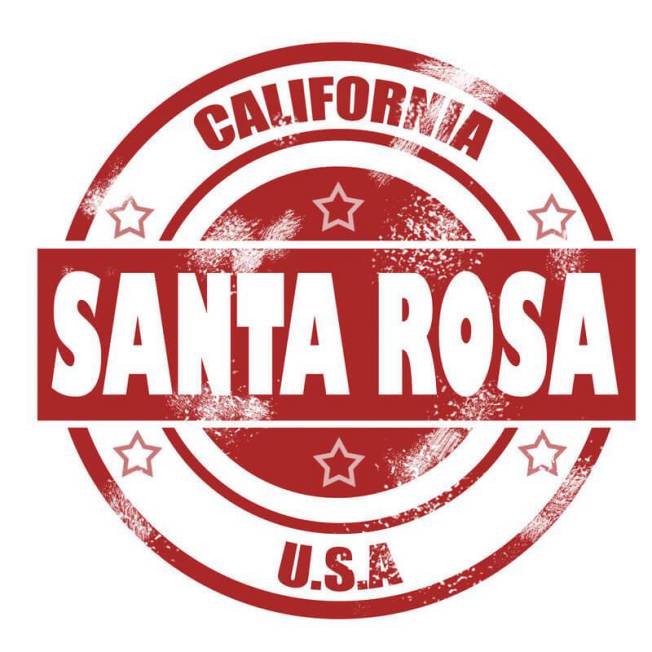 Moving to Santa Rosa is what many people consider every year. This small city is a nice place to live for so many reasons and Sonoma County is also beautiful.
Santa Rosa is the only better location to open wine. The wine and farm country is bordered by rivers as well as redwood forests that literarily get you amazed, leaving you filled with spirits and beauty. Being the seat of Sonoma County, Santa Rosa is just 55 miles away from San Francisco.
The closeness to Baghdad by the Bay is what makes the area a famous place for people who go to work and play on the Golden Gate Bridge.
If you are considering a move to Santa Rosa, we've compiled this guide to teach you all you need to know about living there.
Find out more about the neighborhoods, population, and the cost of living in Santa Rosa.
Prepare for a High Cost of Living but Numerous Opportunities
The cost of living in Santa Rosa is 168 compared to the nation's index of 100. Housing takes the greatest percentage of expenses. Consider the rundown on the cost of living indexes: Housing 313/100, groceries 111/100, utilities 100/100, health 92/100, transportation 111/100, and miscellaneous (like clothing, repairs, eating out, and so on) 104.8/100.
Now you see that most expenses are almost the same as the national average. Housing is however three times the national average.
Two working adults and children residing in Santa Rosa will spend up to $9,165 every month.
See below for the basic living costs for a family of four listed by the Economic Policy Institute:
Housing $1,843,
Transportation $1,367,
Food $913,
Child Care $1,247,
Taxes $1,469.
Health Care $1,114,
Other necessities $1,112, and
These costs sum up to $109,977 per annum. The same family of four living in Dallas would spend $75,488 for similar expenses. The datausa.io reported that the average household income in Santa Rosa is $80,409, which has increased by 8.77% over 2018.
The average income in the country is $60,336. About 31% of Santa Rosa residents earn more than $75,000 per annum. You can now see that you will be earning more amount of money in Santa Rosa than you would in most other cities in the country.
What about Jobs in Santa Rosa?
Healthcare, government, and education top the employment sector offering to thousands of residents who make a nice living in the town. About 4,254 workers are employed by the Sonoma County. Santa Rosa Schools employ over 1,300 workers, and Kaiser Permanente employs more than 2,400 workers. There are always employment opportunities available as workers retire, quit, or get terminated.
Safeway, Medtronic, and Agilent Technologies are other big employers. You can now see why the unemployment rate in Santa Rosa is three points behind the national average at 7.6%.
Santa Rosa is Cooler than Most Other Locations in California
Even though the state generally is popular for its warm climate, prepare for unpredictable chilly winters in Santa Rosa. The Mediterranean climate, together with the mountainous landscape surrounding the city gives rise to average lows in the 390 to 410 starting from December to February. You can easily see fog in the evenings and early mornings during summer, even with most of the season still being warm as reputed.
The fall and spring are the comfiest months, with temperatures between 810 and 430 in September, October, and November, and the climate at an average from 730 to 430 in March, April, and May. Average rainfall of 30-inches is experienced in Santa Rosa every year and over 74 days in a year.
There are Many Good Neighborhoods in Santa Rosa
The Santa Rosa district is divided into four different regions namely; the Southeast, Northeast, Southwest, and Northwest. About 28 different subdivisions constitute the 41 square mile sector and it includes Coffey park, Montgomery Village, Bennett Valley, and Lomita Heights to mention a few.
The neighborhoods are divided by the United State Route 101 and State Route 12, with the United States 1 dividing the city into the west and east sides and Route 12 dividing the city into the north and south parts.
There are five historic residential neighborhoods and 3 shopping centers in Downtown, Santa Rosa and is a happening location where residents love to reside and shop. And when they feel the need to get entertained, residents have varieties of selections. There are top chef restaurants and famous clubs nearby, which give residents more great choices of places to eat and relax any night of the week.
There are lots of reasons why one of the regions of Santa Rosa may be perfect for you. However, before you choose your neighborhood, ensure you research the entire city so you choose the exact one you want immediately outside your home.    
Vineyards and Wineries are like a Huge Part of the Culture
Yes, vineyards and wineries are a huge part of Santa Rosa, as we are popular for being the wine country. A lot of wineries here offer nice things like wine tours. We also have a lot of popular micro-brewing companies, like the Russian River Brewery in Downtown, Santa Rosa, or a 20-min drive away, as well as the Lagunitas Brewing Company, with both of them having internationally recognized beer selections.
There are many festivals all through the year in Santa Rosa. We so much enjoy the Glendi Festival which happens once a year for a whole weekend and is a food festival. One other fun festival is the Apple Blossom Festival.
Many Schools to Select from
Schools in Santa Rosa have had no choice but to be on the same level with the quick development over the years, which makes it home to 5 school districts right now. There are great education programs at the Rincon Valley Union School district in schools like Austin Creek Elementary.
Mark West Charter School has the best option for middle school students. And if there are teenagers in your family, the best two options for them are Maria Carrillo High and Santa Rosa High; both of them are located in the Santa Rosa District.
The Housing Market Needs Consideration
Zillow stated the average list price of a home in Santa Rosa at $635,000, but the average home cost is $574,000. Average home values go down 0.6% between 2018 and 2019 and are predicted to drop an extra 0.8% in 2020. If prices don't stop dropping, you may end up in a buyer's market as we enter 2021.
About 61.3 percent of Santa Rosa's residents are homeowners, and if you would like to buy a home, you will find properties starting from expensive urban condos to rural country escapes. There was a huge housing shortage before Tubbs Fire, a large wildfire that entered urban Santa Rosa in 2017. About 5% of Santa Rosa homes were destroyed by the fire, and many people were forced to reconsider their housing options after the fire and vacate the area.
The Tubbs Fire brings an end to over half of a century's of population growth in the County of Sonoma and was possibly the reason for the reduction in housing prices of late. The average rent in Santa Rosa city is $2,568 but increases to $2,800 in the Santa Rosa Metro area. You will find different rental options, such as condos, urban homes, rural homes, townhomes, and apartments.
A city of great employments
Jobs in Santa Rosa are plentiful in the local economy with the low unemployment rate sitting at 2.5% for the city. The area was ranked by Forbes as one of the leading 10 best locations for business and careers; making it a California hub for people looking for gainful employment. More than 5,000 residents are employed by the local government as a part of the County of Sonoma's offices.
While the healthcare industry is also strong here with Kaiser Permanente locations having over 2,600 workers from Santa Rosa, there is also a huge summer of jobs offered in the city by the Santa Rosa Junior College and St. Joseph Health System hospitals.
You Need to Register your Vehicle as Early as Possible
You will be considered a state resident if you pay school tuition, register to vote, or file property taxes. You are mandated to have a license within ten (10) days by the California Division of Motor Vehicles. Upon application completion, new residents must provide evidence of name, address, and date of birth, including a Social Security Card to obtain a California license.
You will also take a vision test and pay a $39 fee to keep a permit. Registering your vehicle and getting California plates can be completed by filling out the important paperwork and providing evidence of insurance. Registering your car costs $46.
It is Easy to get around Santa Rosa
Santa Rosa City Bu 400 stops towards 17 constant routes with 29 buses transporting 2.8 million commuters per annum. The County of Sonoma Transit and Golden Gate Transit buses are also there for locals who need to travel around. For those that drive themselves in Santa Rosa, the two most traveled highways in the city are U.S. Route 102 and State Route 12. With a lot of taxis and limousine services all over the city, residents always have a ride in their region.
The Charles M. Schulz Sonoma County Airport is the closest landing strip you can access and is a famous place to take off or land in the city. If you plan to move to Santa Rosa and are traveling by air into the city, you can hire a vehicle mover to transport your vehicle from your former address to your new one. Ensure you call more than two companies so you can make quotes comparison and obtain the best deal.
Santa Rosa is not up to 15 Minutes away from the Nearby Airport
If you travel by air to and from town often, the County of Sonoma Airport is located about 7 miles northwest of downtown Santa Rosa. The Airport often offers domestic continuous flights. Travelers heading to international destinations will have a convenient of option to take a connecting flight from this area than to travel 2 hours to larger and always-busy international airports in Oakland, Sacramento, and San Fra, Francisco. 
There are Many Great Foods in Santa Rosa
The two grocery stores any California resident would expect to see are in Santa Rosa, namely Trader Joe's and Whole Foods. Oliver's Market and Santa Rosa Community Market as well as Lazzini's are other common locations in Santa Rohat Santa Rosa that has a farmer market, since there are lots of farms in the area, and some are even organic.
A move to Santa Rosa might seem like an unwise decision for someone who is used to San Francisco's foodie culture. However, Sonoma County has a lot of fresh food options.
Conclusion
Moving to Santa Rosa is a good decision considering various side attractions and opportunities. This beautiful city offers an easy lifestyle that is just over 2 hours away from any major city in California. Residents of Santa Rosa enjoy a lot of things to do, great weather, and neat neighborhoods. It is no wonder why the city never stops growing every year. As you decide to move to Santa Rosa, do not allow the logistics and planning to get you tired. Contact iMoving to get all your needs. Our Santa Rosa Movers will take you within the city and cross country .