A Helpful Guide for Moving to South Carolina
Moving to South Carolina is a terrific decision – it's beautiful, there's a variety of things to do, the cities are enjoyable, the weather is gorgeous, and it's a great fit for the entire family.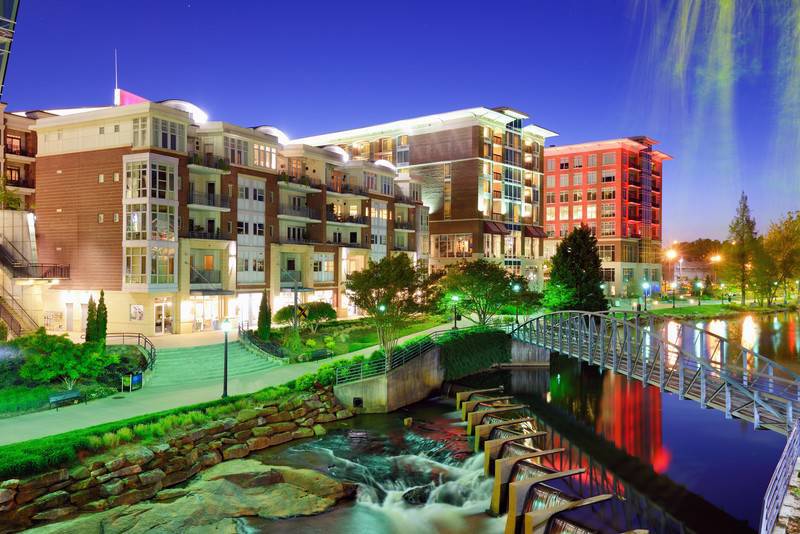 Moving to South Carolina is a terrific decision – it's beautiful, there's a variety of things to do, the cities are enjoyable, the weather is gorgeous, and it's a great fit for the entire family. There are still things you need to know about Palmetto State that can make choosing the best place to live and settling into South Carolina a seamless process. Once you start exploring, you may wonder why you didn't move to South Carolina sooner.
If you're moving to South Carolina and want a stress-free relocation, you'll want to work with movers that are skilled and dependable. Once the move has been completed, all that's left is to settle into your new home and explore the sights of South Carolina. Let's get into some of the histories behind South Carolina, why people want to live in the state, and the best places to find a home.
South Carolina's Interesting History
South Carolina went through several changes throughout history and was originally known as Carolus, which is the Latin representation of Charles. It was renamed in 1663 and given to a group of eight individuals known as the Lord Proprietors. Carolina began to become divided and by 1710 North Carolina and South Carolina were two distinct colonies.
The founding fathers of South Carolina helped gather support for American independence, leading to South Carolina seceding from the union – and being the first state to do so – in 1860. Many battles that took place during the United States Civil War were fought in South Carolina, making it an important part of American history.
Why Move to South Carolina?
There's no secret about it – living in South Carolina is great. The population of the state is increasing steadily due to families and young professionals relocating and settling down in this beautiful state.
There's so much to love about the state that it's no surprise people are flocking to the Carolinas – the weather, the history, the sights, the cost of living, and the list goes on. If you're still wondering why you should move to South Carolina, let's discuss some of the state's titillating features in detail.
Beaches and Impressive Parks
While you may not think of South Carolina when you want to head to the beach, the state is known for having some of the most stunning beaches along the eastern seaboard. A single beach, known as the 'Grand Strand', stretches over 60 miles. For even more beach fun there's Hilton Head Island, located along the coast of South Carolina, Beach Park, Huntington Island State Park, Myrtle Beach, and more.
In regard to the Carolinas, North Carolina's natural beauty isn't all there is to look at – nature lovers will find paradise in South Carolina, as there are state parks, historic sites, monuments, the Blue Ridge Mountains, and even more. More than 80,000 acres of land are protected, keeping wilderness habitats safe and preserving historically and culturally significant areas.
Great Weather and Delicious Food
Tired of living in a state that gets several inches of snow every winter? South Carolina's climate is nearly perfect – the average temperature is around 64 degrees. Annual lows are typically in the 50s, so you won't often have to worry about snow and the beach can be enjoyed almost year-round. Because the weather is so good, you're much more likely to get outside and be active, so residents tend to have a healthier lifestyle all around.
Seafood lovers can find the freshest food on the coast in South Carolina, especially in places like Greenville and Charleston. There are hundreds of restaurants you can try, sampling the delights that these unique establishments offer residents and visitors alike. There's more than seafood, too – you can find Caribbean entrees, Gullah dishes, barbecue delicacies, and an abundance of other interesting food finds.
Life is Slower and Traffic is Nonexistent
If you're moving from a big city, you may want to toss your driver's license out the window in frustration when you first move to South Carolina because of the slow pace. There's no rushing around like you would in Miami or New York – South Carolinians take their time getting to where they need to go and do what they need to do.
While you may find the adjustment to their speed troublesome at first, you'll have no problem adjusting to the lack of traffic in the area. The benefit of small-town living is that you won't experience traffic jams or rush hour standstills like you would in Boston or Chicago – even in larger cities like Charleston.
Low Cost of Living
South Carolina's economy is doing quite well, and many known industries have moved their operations to the state. There are plenty of job opportunities available, so families and young professionals have ample chances at success. In fact, South Carolina's economy is growing so steadily that there may not be enough people in the state for all of the available jobs.
Along with a growing job market, the cost of living in South Carolina is more than 10% lower than the national average. Property taxes and income tax rates are extremely low as well, making a building or purchasing the home you've always wanted a reality. With rates this low, you'll still have enough left over to sit back and enjoy all that moving to South Carolina has to offer.
Where to Live?
You have numerous options on where to live when moving to South Carolina, so you'll want to do a bit of research. Charleston has great architecture and is a popular spot for tourists; it's also home to three state universities. Greer is located in Blue Ridge Mountain's foothills and sports a rapidly growing community.
Greenville is a good place for young professionals and is the home to several universities, industries, and the Bon Secours Wellness Arena. Spartanburg is South Carolina's 6th largest city and many top companies throughout the country have made it their base of operations, such as Michelin, BMW, Adidas Group, and more.
Frequently Asked Questions
When do I start to contact moving companies?
Once you've decided on moving, it's a good idea to start making plans as soon as possible. You'll want to start contacting movers at least two months before the date of your move, as this gives you enough time to get estimates, surveys, make changes, get things ready, and decide on the local moving company you want to work with.
What's the difference between a binding and non-binding estimate?
A binding estimate gives you the exact cost of your moving services (by moving cost calculator), though it will increase if you add services during your move. Non-binding estimates are calculated based on shipment weight as well as moving services you require.
How are the shipment costs calculated?
Typically, shipment costs will be calculated differently depending on whether you are moving within the state or to a different state. Interstate moving costs are often charged based on how much your shipment weighs and the mileage of the trip. When moving within a state, costs are based on a fixed hourly rate as well as any additional services and equipment needed to complete the move.
There's nothing easy about making the decision to move to an entirely new city or state, but you can rest easy knowing all the good that South Carolina offers. As a new resident of Palmetto State, you'll be in for a treat as you discover all that you have in store for you in your new home.