5 Easy Tips For Moving With Kids Across Country
Kids can be anxious about moving to a new place. But, by creating a plan that children can help with, moving with kids across country can be easy.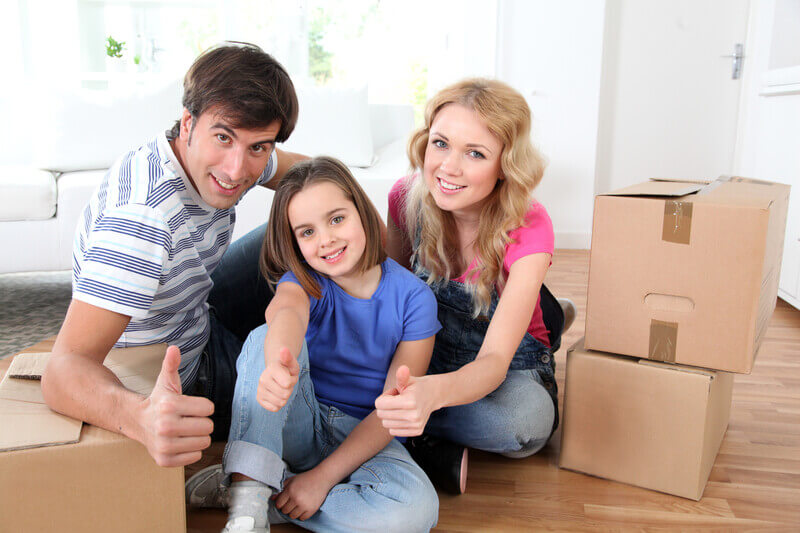 Moving across the country with kids doesn't have to be difficult. With a little bit of planning and preparation, you can make the move as smooth and stress-free as possible for your entire family.
Hiring cross-country moving companies along with using these five easy tips will make moving across the country with your kids a breeze. Remember that your children will likely be just as anxious and stressed as you are about the move, so be patient and understanding with them throughout the process.
1. Create a Countdown Calendar
The first thing that parents should do is start getting their kids excited for the move with a countdown calendar. This will give them something to look forward to each day and help to ease their anxiety about the move. A countdown calendar should include essential moving tasks that kids should complete on a daily, weekly, or monthly basis, such as:
Packing a bag of their favorite belongings to take with them on the move
Making a list of items they will need for the trip, such as snacks, water bottles, and toys
Researching fun activities to do in their new city or town
Getting rid of items they don't want or need anymore
By making a countdown calendar, you can keep your kids excited and involved in the moving process while also ensuring that they know what they need to do to help make the move go smoothly.
2. Create a Checklist
Parents should create a moving checklist to help them stay organized and on track throughout the move. This checklist should include everything that needs to be done before, during, and after moving. Some essential items on a moving checklist should include:
Packing a suitcase of belongings for the trip
Labeling boxes and containers
Shutting off all services at your old home
Changing your address
Booking transportation to the new location
A moving checklist is essential for ensuring that nothing is forgotten during the move. It helps keep the whole family on track and ensures that everything is taken care of before, during, and after the move.
3. Find Professional Long-Distance Movers
The process of packing up an entire family home and moving across the country with kids is incredibly labor-intensive. While it is possible to do the move yourself, it is likely to be much more stressful and overwhelming than hiring a professional moving company.
That is why it is highly recommended to hire full-service movers to handle most of the moving work for you. Long-distance moving companies can take care of loading, transportation, unloading, and a host of other tasks related to the move, which will take a lot of the burden off your shoulders.
Using full-service movers will also give you more time to help kids with their tasks, such as packing and preparing for the move.
4. Plan Activities For the Trip
One of the biggest challenges of moving with kids is keeping them occupied and entertained during the long trip. This can be especially difficult if you are driving to your new home.
That is why it's important to plan activities for the trip that will keep your kids engaged and distracted from the moving process. Some fun ideas include:
Watching movies or listening to music
Playing games
Reading books
Drawing and coloring
Making a scrapbook of the move
Keeping a journal of the trip
By planning activities for the trip, you can help make it more enjoyable for your kids. This will help keep them distracted and calm during the journey, making the move much less stressful for everyone involved.
Pro Tip: By using a moving cost calculator, you can figure out how much the moving services will cost in advance to help budget for a fun adventure.
5. Make Packing and Unpacking a Game
One way to make packing and unpacking less daunting is to turn it into a game. This will help kids stay focused and motivated while making the process more fun.
Some ideas for packing and unpacking games include:
racing to see who can pack their suitcase the fastest
creating a scavenger hunt of items to find in each room
testing who can unpack their boxes the fastest
Once the moving boxes are empty, you can challenge kids to build the tallest tower, the strongest bridge, or any other structure they can think of. This will keep them entertained and busy while you are unpacking the boxes in your new home.
Frequently Asked Questions
Is it better to fly or drive across the country with kids?
Transporting kids across the country by plane can be expensive and stressful. Driving is a more affordable option and allows for more flexibility, but keeping children occupied and calm during the long trip can be challenging. It is best to look at your budget and schedule to determine which option is best for you and your family.
How can I save money on the move?
One of the best ways to save money when moving across the country with your kids is to find recycled moving boxes and packing supplies. Many websites and community forums offer free second-hand packing materials and supplies, which can save a fortune on moving costs.
How much does it cost to move a family with three kids?
Moving companies typically charge by the weight of items, distance traveled, and the time of year the move is happening. This can vary depending on the company, so it is best to get quotes from a few different moving companies before deciding.
Should I let my kids pack their own boxes?
Letting your kids pack their own boxes is a great way to teach them responsibility and organizational skills. Remember to encourage them to only pack what they need and never to put heavy items on top of delicate ones.
When should I start planning a move across the country with kids?
It is best to start planning at least 8-12 weeks in advance to ensure that you get the best price and that your kids have plenty of time to prepare for the move.
Move Across the Country With Your Kids Hassle-Free
With these five easy tips for moving across the country with kids, parents can have a hassle-free moving experience, and kids can have a fun adventure during the process. By planning ahead and using creative methods to keep kids occupied, families can make the move without any added stress.