The 10 Reasons To Hire A Local Moving Company
Regardless of the size of the task at hand, moving can be a complex task. Deciding on the items that you are moving, planning how to pack all your items, finding out the right time to begin your excursion, choosing and changing location, and so on can cause a lot of fatigue and haggles.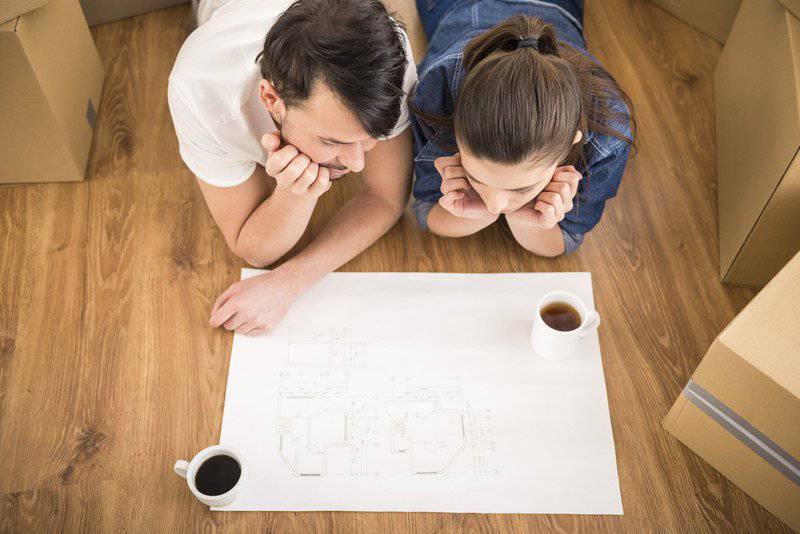 Regardless of the size of the task at hand, moving can be a complex task. Deciding on the items that you are moving, planning how to pack all your items, finding out the right time to begin your excursion, choosing and changing location, and so on can cause a lot of fatigue and haggles.
One great way to lower the stress is to get a reputable and knowledgeable local moving company that may also be closer to your location.
A local moving company can render great assistance in many ways that you may not just know at the moment. If you have tried the other options, you will discover local movers can make your move more relaxing.
1. You Don't Have To Make An Advance Plan With Local Movers
Moving is a stressful task if you are relocating to another city where the new company you are to work with is located. Hiring an international or national moving company means that you probably will have to plan where to obtain extra storage space and boxes and crates that you need to move your belongings in. Local moving companies will handle all of this and bad weather or other unexpected issues on moving day. 
2. Smooth In-House Inspection
Local moving companies will, in most cases, give the opportunity to physically visit your old home and help come up with a plan for how to best move everything. Although this gives a great logistical advantage, the inspection also helps the company provide you with a much accurate price quote, so you don't overpay than you need to. 
3. The Right Moving Equipment
Finding out that you don't have the right tools needed to disassemble and move your bedroom down many flights of stairs can be so overwhelming than the move itself.
Aside from giving you a crew of movers that are strong enough to even lift your house if they have to, professional moving companies will give you the necessary tools and equipment required to carry out everything smoothly from start to end.
Besides their packing skills, your movers will also come with shrink wrap and blankets to protect all your household possessions. Even in the toughest situations, your professional movers will use the right equipment and materials to perfect everything during the moving day.
You won't have to worry yourself about how to collect dollies, blankets, and other moving materials you probably will use just once in your lifetime.    
4. Back without Delay
You sure know you have to attend to work, personal issues, as well as other unplanned things. These can give rise to headaches in scheduling. Although national transporters may have brand offices, their response to your requests or questions may be slow because of corporate issues.
A local moving company will work in your specific area and not have to answer to someone far away. This ensures quick response and easier scheduling.
Also, what are the certainties that you have the right connection with the people assisting you with your move?
Local moving companies will have employees with related acquaintances and can be easily researched to know the team that will be a perfect match for your money.  
5. Packing Help
One of the huge features of a moving company is packing assistance and is a service that most companies nowadays will offer alongside their moving services. Packing all that you own into moving boxes is not a simple task when looked at it from an objective angle, but it is so tough.
Hiring a professional moving team to wrap and pack all of your belongings while shopping for curtains and rugs seems like an enjoyable adventure for your day. Also, wrong packing can cause broken or damaged valuables. Movers are well-trained packers and understand the entire preparation necessary and keep every single item you give them to pack. Professional movers also have the right packing materials like tape, bubble wrap, and so on.  
6. Local Movers Are Cost-Effective
Hiring local moving companies can be more cost-effective than hiring an interstate moving company. Since local movers can only service a certain distance, their operating costs are lower because they drive short distances.
These companies charge you lesser prices, unlike their nationwide moving counterparts. If you are planning to move within the same area, hiring a local mover is your best choice.
Local moving companies handle all of the logistics and equipment related to moving. This includes the planning phase, moving materials acquisition, as well as the moving truck rental process, and many more. You only need to budget a reasonable amount and relax on the day of your move.  
7. Local Moving Experience
The truth is, you likely don't know the importance of planning for a local move. Immediately you begin with preparation, planning, and performance, you will find the process so long. Immediately you contact professional movers, they will ask you the important and right questions. They will know the number of movers that are necessarily required to pull the move off safely and efficiently.
You will be in safe hands from the start until the completion of your move. Experienced movers will assist you with safety, peace of mind, as well as efficiency. 
8. Explore The Quirky And Unique Road In The City
Though we discussed them before, moving logistics is beyond using boxes or dolly. Understanding the shortcuts and other quirks of the city can save you a lot of time, stress, and money. This is not only about taking the right turns, local moving companies always know the important tricks to move you efficiently. 
9. Friendly Customer Service
Hiring professional movers will give you access to trained customer service that will enable you to eradicate any doubts and queries you might have concerning your coming move. The professional movers will give you great support and customer service that will be readily available for you each step of the move and at any time needed.
Your moving coordinator will provide answers to all your questions related to moving, packing, unpacking, delivering, and other questions related to the moving process.
Moving can always be a very smooth and sweet experience when you hired a professional moving company for assistance. Professional moves will make sure your move is smooth, hassle-free, and at a reasonable price.  
10. Peace of Mind
Moving into a new place can be a frightening experience, just as it is when moving everything. Unpacking your boxes to grab your toothbrush or pillows is likely the last thing on your mind immediately you have completed your move. Unpacking your necessary items quickly will enable your new place to start feeling like home quickly, and you can then enjoy it.
Making this problem go away by hiring experienced movers will make your home feel like it in no time.
Our movers work with great ethics, directly communicate with our customers, and have a professional inventory system that will enable your move to seem as seamless as it can be.
They are determined to give quality service and peace of mind, so you don't have to worry as capable people are taking care of your move.  
Conclusion
Regardless of the location, local movers are the best because of the entire benefits discussed above and more. Deciding to go with a local moving company is a simple choice because they give a customized moving experience that will certainly make the process enjoyable and effortless. Make sure you research any company you are interested in, no matter the size so that you don't end up with a dishonest mover or a broker.