The Best Room By Room Packing Checklist
Quality packing is very important to have a successful long-distance move. Packing your household for your next move is no walk in the park. As a professional in the moving business, having been involved in several moves, we can boldly tell you how you prepare and when you begin are the most important aspect of the moving process.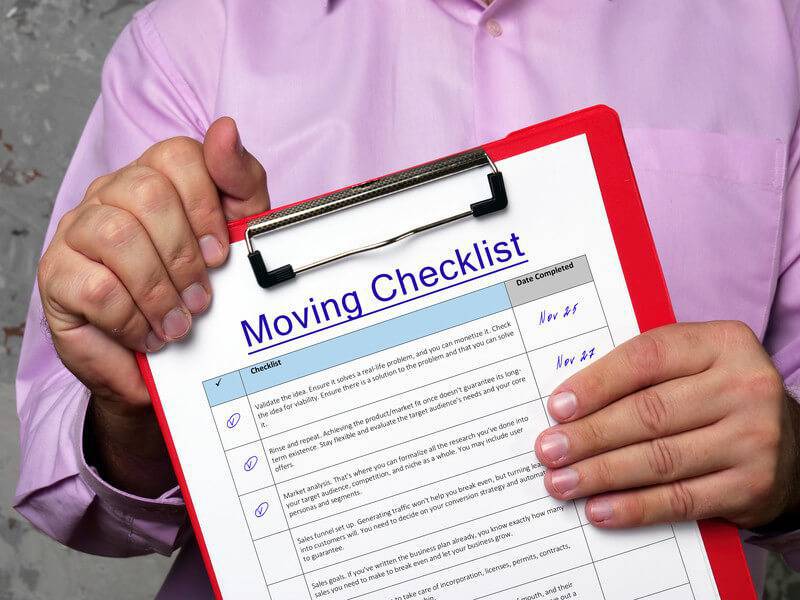 Quality packing is very important to have a successful long-distance move. Packing your household for your next move is no walk in the park. As a professional in the moving business, having been involved in several moves, we can boldly tell you how you prepare and when you begin are the most important aspect of the moving process.
Whether you choose to pack yourself, have pro packers do it, or pack part of your home, it is important to learn the best way to pack.
You may find yourself in a situation where you have to pack, and our packing guide is your go-to resource for that particular time.
We understand that our must-needed moving checklist may not go deep into discussing how to pack due to other aspects handled in the checklist.
iMoving has removed the problem of packing and make the process simple with this ultimate packing guide. You have packing tips specific to each room you are packing and how to speed up the packing of each room. 
In this article, we have provided a simple step-by-step detail of getting ready for your move, the items to pack, and when to pack them.
1. Clean & decide what is moving with you
Perform a little clean of your home: You will get an easy start to packing when your home is clean while making decisions on the items you will be moving with you to your new place.
Access each room and decide what will not make the move with you: When your things to be move are lesser, your moving cost will become cheaper and will be helpful for you to stay organized all through the moving process.
Sort out items that you are not moving and gather them together: Removing clutter from your household items will let the mover know the number of items you will be moving to your new home and also help them provide you an accurate moving estimate based on your specific move.
2. Dispose and/or sell things you're not taking with you
Sell items you don't want: Selling items you don't want is a nice way to save cost when getting set for a move. The cost of your move will be less expensive since the items making the move with you will be lesser and you will make money on your unwanted items.
Donate items that can't be sold: If there are things that you feel are not worthy of selling, then donate them. Make sure you request a receipt for your donations so you can cut it odd when you file for taxes.
Decide on your unwanted old furniture: Disposing of your old furniture is a tough task.
3. Choose a Moving Option for your Items
Moving Yourself Options
Consider a rental truck service (U-Haul): Renting a moving truck for your move could save you a lot of money. However, if you have household goods that you plan to protect, we suggest you hire a professional moving company to move them.
Use a rental mobile storage PODS: You can consider companies like PODS if you are short on time. You just have to load your PODS and unload your belongings at your new place. They will transport the PODS to your home and drop it off at your new place.
Ask for help from friends and family: This may be another good idea to save money on your move. See if you can get a large vehicle to move boxes as well as other small furniture pieces. You may have no option other than to rent a small van or storage PODS for large items. In general, you will save the most money by requesting and getting help from your family and friends.
Full Service Moving Company Option
Obtain a minimum of 3 quotes from movers: It is always important to check the market before you choose a moving company to use, especially if you plan to save money. Contact a few local movers in your area to find out the cost of your move.
Conduct research: During a move, everyone wants to feel at peace that their household goods are in good hands. Look for potential movers in your location and check Yelp or Google for their reviews.
Get an in-house moving estimate for larger homes: Larger homes are encouraged to go for in-home moving estimates as they will provide you a better idea of the cost of your move. Since most moving companies charge different costs, this will make the moving companies provide you with an accurate quote through their representative after the in-house estimate.
Confirm licensing: You get to be sure that the moving company is complying with the rules and regulations of the moving industry and that they will also protect your items from damage when you confirm their licensing.
Get referrals from family, friends, or realtors: Obtaining a referral from someone you trust is a better way to get the company that works perfectly for your needs. Ask if any of your close associates have used a reliable moving company in the past that they are sure to recommend.
4. Begin the Packing Process
Packing your home should take you about 2 to 3 weeks with no stress. If you hire movers that charge hourly rates, you will be doing yourself a favor by getting prepared before they come.
Get packing materials: Shop from Home Depot, online. Get suitcases. 
Non-essential items go first: Begin by packing your occasional or unused storage spaces, garage, closets, and so on. The kitchen often gets packed last.
Pack by room: Pack one room at a go and leave each packed moving box in each room. This will make labeling easier and more accurate and will improve the organization.
Label your boxes: With the name of each content in the box and the room, make sure you label each them. This will make sure your boxes are well organized in the appropriate rooms when they get to your new home.
Keep non-essentials in the garage: Convert your garage space into a place where you keep items that don't have a major room where they belong to.
Leave valuables and/or personal items out of items that movers will pack: Make sure your valuables and personal belongings are packed by you so that they can safely make it to your new place.     
5. The Finishing Touches
Begin to pack the kitchen: This may sound tiring, but not necessarily. Staying organized and making use of relevant packing materials in your kitchen is vital to getting everything packed without breaking or damaging items.
Begin to pack clothes, beddings, and so on: You may move dressers with some clothes inside them so far they are properly and not overly packed and the dresser is also sturdy.
11 Pro Tips on Residential Moving Packing
Before we conclude this moving and packing checklist, I want to give you some of our best 12 packing tips when moving.
Gather moving tools & supplies: before you can organize and simplify the process of packing your home, you first need to gather the right tool and supplies. For instance, moving boxes can help in organizing your goods in one place. Packing tapes, measuring tape, cardboard boxes, and so on can also help in packing.
1. Pack decorative items in advance
The decorative items in your home can be expensive and they are so much delicate. It is therefore important to pack them ahead of the moving day and keep them on one side so that they are not packed in a rush. Pack these items using bubble wraps because they will be major parts of the new home as well.
2. Pack heavy blankets with Blanket & Bubble wrap
Packing items, such as dishware using bubble wrap and blankets is a wise move. The items can be prevented from breaking when you stuff your dishes, for instance, with bubble wrap. Packing such items with great care as these are important and costly. 
3.  Label boxes using a numbering system
You can keep track of numbered moving boxes using Google docs. Mark your boxes with a number and list the contents on Google Docs. In a situation where you need something, you can search for where is located in the moving boxes by looking through Google docs.
4. Pack a clear plastic bag with daily necessities
Before you can get comfortable living in your new home on the first night or survive the last day at your current home, you need to pack a plastic bag or box of essential items. For instance, small shampoo, hand soap, toothpaste, face wash, toothbrush, and tissues can be contents of this box.
5. Use boxes by size
Small moving boxes can be used to pack books and big moving boxes for packing other items. Books are so much heavy and they would be much organized in small boxes.
6. Use saran wrap
Using this will prevent leakage in case your toiletry items contain liquid while moving. Remove the cap, position the saran wrap, and close up the bottle. This can work perfectly.
7. Pack important items in the suitcases
If you have important items like wedding clothes, gowns, or other similar items, then packing them in suitcases can be the best you can do. They can be protected in a suitcase since it would be tightly locked all through the move.
8. Separately pack a personal bag
Packing a separate personal bag for the night at your new home can be so much helpful. Shifting can get you tired and setting up the new home the first day you get there may not be possible. In such a situation, a personal bag that holds daily necessities can be so much helpful.
9. Keep moving boxes separate for every room
Make sure the boxes for each room are separated in those rooms and avoid any possibility of mix-ups. As you load the items in the moving truck, it is important to be organized so you can know what goes where. This can be so much helpful when unloading the belongings in the new home.    
10. Use storage bin
A storage bin can help pack the light towels, clothing items, and pillowcases. It is also possible to pack your bedsheets in the storage bins.
11. Get help from professionals
The entire moving and packing process can be so much easier with a professional moving company's help as they will do everything efficiently. If your budget affords it, hiring a professional mover can be the best choice.
Conclusion
If you prefer a full-service move, where your movers do most of the work, just hire a professional local moving company to pack your items. If you've hired the perfect movers, they will know the right way to safely and efficiently pack and move your items.
If you prioritize saving money, pack yourself and also make it easier for your movers to just come in, pack up your furniture and load your items and go.
If you are performing a self-packing, the moving company will not be responsible for any damage that may happen in the boxes.