Should You Hire Moving Labor To Assist With Your Move?
Hiring affordable moving labor to help with your local or long-distance move will take the stress off your elbow when choosing DIY moving options. Still contemplating if you should hire movers to help you? The answer is "yes." Know why here!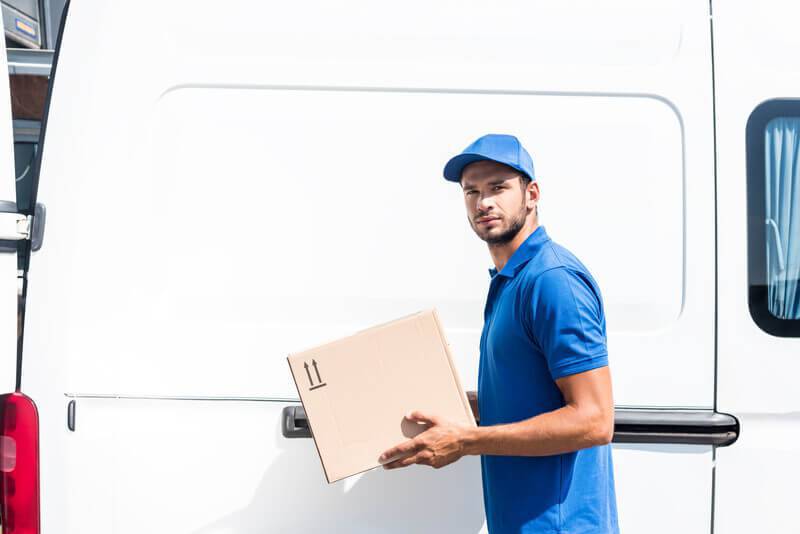 You've packed your items, rented a truck, and set to perform a DIY move. Sadly, lifting the heavy moving boxes and large furniture yourself is not a possible realization.
Loading and unloading a rental moving truck with no helper is not only a waste of time when moving, but also not safe.
Let's face it; you will need some type of moving help when you are lifting heavy belongings. For people who do not wish to hire a costly full-service mover, the option to hire partial movers (labor-only) is a better choice.
Moving labor services are grouped between organizing a DIY move and hiring full-service local moving companies. Hiring moving labor can turn out as a better alternative for you, especially when you know that you won't be able to enlist the help of your friends to take care of the heavy belongings of your next move.
Below is more information on the day moving labor during a move, including the meaning and where you can get it. Enjoy your big transition.
What does Moving Labor mean?
Unlike a full-service mover, which takes care of the move from start to finish, a labor-only moving service (known as day laborer) just helps with loading, heavy lifting, and unloading of the moving truck. When you are hiring a labor-only mover for your move, you will still need to take care of packing, rent a moving truck (and drive it to your destination address), just as you would do for a self-move.
Consider moving labor as professional movers who only lack a moving truck. Moving labor professionals can in reality provide you a hand with packing, loading, and unloading of your shipment, while you just perform the driving.
Types of Moving Labor Services
Before we reveal the steps to hire efficient moving labor, let's discuss the major services that are offered by moving labor companies to their customers:
Packing: Packing for a move takes a lot of time and if you fail to get the help of your friends on it, you may end up not meeting your packing schedule. You don't want to have several moving boxes left to be packed on your moving day so one of the best decisions you will make when moving your house is to hire moving labor.
Furniture disassembly: Extra-large furniture items are to be disassembled properly before they are packed and load safely. And if you are confused on how to handle it yourself or you just are tight on schedule, then hire moving labor professionals who can quickly handle it for you.
Loading: You will necessarily need to hire moving truck loading services. That is because loading a moving truck is a serious task and it requires a lot of effort – after all, all the heavy belongings in your home like appliances, furniture items, and packed boxes will need to be moved outside and properly loaded into the moving truck. Do you have the skills, moving equipment, and strength to take care of all these heavy liftings without causing injury to yourself or damaging your belongings?
Truck driving: Truck driving is an added service offered by the best labor-only moving companies in the U.S. You schedule a moving truck; they drive it to your new address. So, find out whether or not you can survive the additional stress of driving a large moving vehicle across the country. Do you have experience driving a moving truck before?
Unloading: Just like loading, you will likely need moving assistance at the destination address when all the heavy shipments inside the moving vehicle will need to be unloaded and taken inside the new home safely. Yet, the unpacking services available with moving labor companies may turn necessary in some cases.
Things you should find in a Moving Labor Company
There are four important things you should find in a good moving labor company:
Availability for local and long-distance moves: Most moving companies don't perform nationwide's, so you must look for the one that is available in your place. if you need hourly labor to assist you with a long-distance move, you also need to ensure they are available in your origin and destination cities
Services: Not all companies offer the same services. Some companies might offer packing and unpacking or loading and unloading services, but not offer furniture assembly or picking up donations. Click to find out the services available before you obtain a quote.
Licensed and insured contractors: Many moving labor companies make use of unprofessional labor (like a random person from Craigslist who just needs a little extra money). While that usually gets you a cheaper deal, it is a risk to leave your possessions in the hands of a stranger. Find a company that makes use of licensed and insured staff and that doesn't have many poor customer reviews.
Cost: Locate a moving labor company that matches your budget (just be careful of the difference between low prices and low-quality service).
What Are The Advantages And Disadvantages Of Hiring Y Labor During A Move? 
Here are many benefits and limitations to hiring day labor when moving to a new place:
Pros
It is highly affordable than hiring a full-service mover: Certainly, hiring labor-only movers are highly affordable than hiring full-service movers. That is because the work a professional moving company will do is beyond just loading and unloading a moving truck. You will possibly be charged for packing supplies, transportation costs, as well as other expenses. Full-service moving companies often cost many thousand dollars for a state-to-state move. The cost of labor-only is normally by the house, so you will only pay for the number of times load times loaded your moving truck.
It still gives control over your move: A lot of customers like that the laborers provide flexibility. Since it is a DIY hybrid moving type, you will still have total control over when you move as well as how you move. You won't have to wait before you can receive your belongings when you use day labor.
It makes sure you don't injure yourself: Lifting heavy furniture, appliances, and boxes all by yourself is a bad move. Even if you have the strength to lift items, you should leave this aspect to the professionals during your move. After all, moving is already tough without a strained back that could disturb you for several years to come.
Cons
It is highly expensive than performing a DIY move: While moving day labor is cheaper than hiring a full-service mover, it's still not as affordable as performing a self-move with the assistance of family and friends. If you plan to save as much money as you can, then you should just arrange your move to involve free helpers you can get
They may not provide liability coverage: While you will be hiring a licensed and insured company when you choose a full-service moving company, moving day labor experts may not be. It is important to confirm from the moving day laborer you want to hire about their options for liability and insurance. It is also a great idea to look into your insurance coverage to find out what is covered and not covered during a move.
How much does it cost to hire Moving Labor?  
Just like local movers, moving labor companies charge an hourly rate. You should prepare to be charged around $60 and $80 per hour for two movers.
Below are other things you need to know about rates of moving labor: 
Each extra moving helper will cost you more. Let's assume you hire two movers for $60 an hour. An additional moving laborer will cost you an excess of $30 more per hour, which equals to $90 every hour per three movers. In a case like that, you will spend $120 per hour to hire four movers, and so on;
A two-hour minimum is often charged by the moving labor companies
Usually, the billing time will commence upon arrival of the moving crew
The median work hours are often charged in 15-min increments
The best moving labor companies charge no surprise fees so there shouldn't be any hidden charges for you when you are about to pay
Labor moving companies may choose to or not charge a travel fee (known as mileage fee) – which is the time it takes the moving labor team to get to the venue. So, movers don't charge a travel fee when the job venue (your origin) is around 40-miles round trip or 20-miles each trip. The mileage fee is often the same as 1 hour of work.
Using moving equipment like dollies, hand tools, and so on my moving help is free and it is added to the price
You will have better chances of reducing your moving costs when you have a better understanding of how the moving cost is calculated. Now, a lot of factors will dictate the amount that moving labor will cost:
The moving labor provider,
The actuarial location of the home,
Additional moving labor services asked for by the customer,
Special items intended to be moved (such as a hot tub, a grandfather, a pool table, clock, a piano, etc.), and of course,
Duration of the move itself (time).
Typical Moving Labor Costs per Hour
| | | | |
| --- | --- | --- | --- |
| Services | HireAHelper | Dolly | TaskRabbit |
| Loading and unloading | $64.02 | $80.00 | $45.11 |
| Moving (Plus truck) | $103.64 | $52.88 | $48.90 |
| Donation pickup & delivery | $216.64 | $47.25 | $35.75 |
| Packing & unpacking | $64.02 | Not offered | $38.85 |
| Worker type | Professional contractor | Amateur contractor | Amateur contractor |
Where can I get moving day labor help?
To hire the best moving labor movers around you, check our well-researched and handpicked top moving labor moving companies:
Ready to Hire Moving Labor for you Move?
Moving labor companies assist with parts of the relocation process such as packing boxes and loading moving trucks. They often cost cheaper than hiring a full-service company, but more expensive than a DIY move. Click the link above to hire one.
Still, like to hire a full-service mover? To locate the best mover to take care of your next move, check our large network of reliable and trusted long-distance moving companies. All movers on our platform are insured and licensed to perform a satisfying move to customers, so you don't have to worry at all.
FAQ about Moving Labor
Are labor-only professional movers?
It depends. A lot of professional moving companies also have labor-only workers to send out for jobs. This type of day laborer is often licensed and insured (a huge advantage) since they are employees of a professional moving company. However, if you choose to hire a day laborer who doesn't have a license for official business (maybe a college student or teenager that needs some extra buck) then remember you are risking something and won't get compensation if the workers damages or break your items.
How much should I pay to have someone help me move?   
The majority of moving labor services for loading and unloading are charged at $40 to $80 per hour. Costs differ, but you can find out more in our article on moving prices.
Do I need to get moving equipment and supplies?
Most possibly, yes. If you are using labor-only instead of a full-service mover, you will need to provide a relocation truck or some type of moving vehicle for the workers to load your shipments onto. You should also have the needed moving equipment ready with your moving truck rental, such as tie-downs and ropes to hold furniture in the moving truck, truck ramps for loading belongings, furniture pads as well as dollies for moving large belongings, as well as moving blankets/protective coverings for keeping your items save. Labor-only moving companies will possibly not come with these tools and equipment, so the customer will have to get everything ready to safely relocate belongings from one place to another. To get a list of needed moving supplies, click here.
What is the cost of moving labor?
Moving labor costs is based on factors like date, location, and service type. Our research reveals that the median cost for loading and unloading (the most popular moving service labor services is roughly $68 per hour.