What Size Moving Truck Do I Need While Moving?
Take a deep breath for a moment. It's okay, everybody understands the feeling of trying to get everything just right during the planning stages for a move. There are so many things you need to keep together in your mind.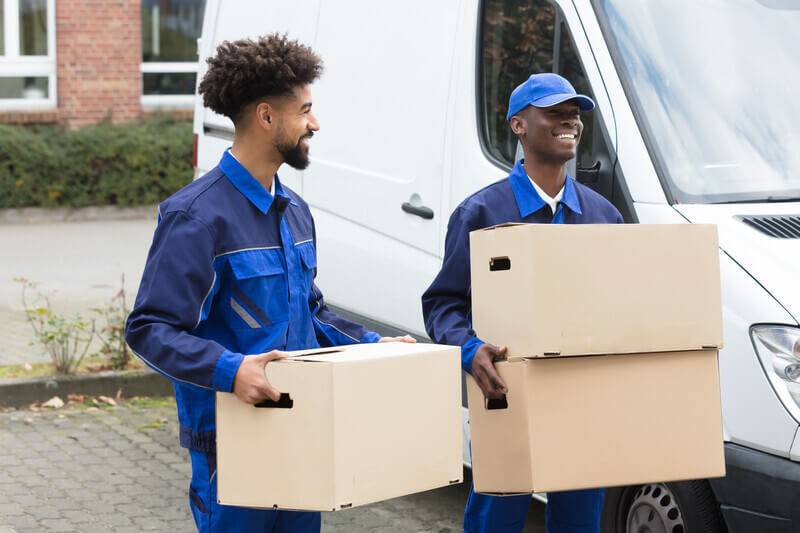 Take a deep breath for a moment. It's okay, everybody understands the feeling of trying to get everything just right during the planning stages for a move. There are so many things you need to keep together in your mind.
Some of these can be things like wondering if you want to hire a local moving company or do everything yourself and if the latter if you should plan on finding the best moving truck rental for you. You might also be thinking about all of your stuff, how you're going to sort through it, and (if you have a lot of things) how you're going to fit everything onto the moving truck.
If you're planning on taking a DIY approach to your move, then the obvious solution is going to be for you to get in touch with one of the major moving truck rental companies in order to get the details of your rental truck squared away. When you have a good idea of how much space your stuff might take up, you're going to have to decide which size you need to choose in order to efficiently and safely carry all of your belongings in one trip.
Different Sizes of Moving Trucks
What size moving trucks are out there? Quite a few, and there is a moving truck-sized appropriately for almost any possible moving scenario. From smaller trucks aimed at moving the contents of a studio apartment or dorm room to larger ones meant to haul stuff from a four-bedroom house, there is surely a truck-sized appropriately for your move.
While the choices available to you will be different based largely on the moving truck rental company you choose to work with for your move, these measurements are usually a good bet to look at when considering which size moving truck is right for your move.
1. 15 foot moving trucks
This size truck is perfect for moving the contents of a smaller apartment or even a college dorm room. These moving trucks offer about 764 cubic feet of inside space, so you can transport all of your things with confidence if you use smart packing techniques.
2. 16 foot moving trucks
This size truck is perfect for moving the contents of a large apartment or even a smaller house. This size moving truck offers a good deal more interior space than the 15 foot option, coming in with around 800 cubic feet of inside room to play with while packing all of your things into the truck.
3. 17 foot moving truck
This is one of the largest moving trucks you can find, perfect for moving the contents of a larger home or condominium. This size moving truck is the roomiest of the lot when it comes to interior space, offering a cool 865 cubic feet of space for you to come up with easy and clever ways to stack your stuff for the move.
So sure, there are different-sized moving trucks. Does that mean there are also different types of moving trucks?
The Different Kinds of Moving Trucks
Well, the answer to the above question is technical yes and no. Technically, all trucks can be moving trucks, but you have some options to consider depending on the circumstances surrounding your unique move.
For larger moves where you are sorting through and packing up all of your belongings in a larger dwelling, like a typical three to four-bedroom home or a condominium, your best bet is going to be the traditional box truck. You will have a good amount of size selections to choose from, and you will be able to rest easy knowing your stuff is going to be kept safe and protected from the elements during your move.
For smaller moves where you're not taking a bunch of things with you, you really can't go wrong with a regular old pickup truck. Do you have a pickup yourself, or do you know someone who does? If so, you can save yourself a good amount of money on your move by not unnecessarily spending on a box truck while not taking advantage of all of the added room in it.
If you choose a box truck when you get ready to plan your move, make sure you carefully go over all of the things in your house so you have a solid idea of the right size to choose. If you don't choose the right size, you could end up having to make extra trips!
Choosing the right truck for your move will be beneficial for both the time you spend on the move and the overall efficiency of your move.
Keep These Tips in Mind When Renting a Moving Truck
Renting a moving truck is a fairly straightforward proposition. You pay for a certain amount of days with the moving truck and you get to drive off with it (as long as you are a legal U.S. resident with a valid driver's license).
While the process to rent and use a moving truck is pretty simple for most anyone to grasp, there are some other things that can add up to cost you extra money when using your rental moving truck if you're not careful. To save as much money as you can during your time with your rental truck, make sure you follow a few simple tips:
1. You have to pay for the gas
You're responsible for keeping the tank full of fuel during your time with the rental truck, so make sure you set enough money aside in your moving budget to cover fuel costs, and always remember to fill it up before you take it back to turn it in.
2. Make sure you sweep it out and keep it clean
Most moving truck rental companies require customers to sweep out the back and remove any trash and clutter from the interior of the truck before they turn it back in. If you don't make sure to do these things, you may be charged extra for your rental, so make sure you take the extra time to sweep it and keep it clean.
3. You're liable for any damages you may incur
While the rental truck is in your care, you are going to be held responsible for any damage that may happen to it, like dents or scrapes. Make sure you take good care of your moving truck rental and document any damage that may be there beforehand so you aren't charged for damage that isn't yours.
Frequently Asked Questions
Still, have a few questions even after taking all of this information in? It can be a lot of new info for someone who has never rented a moving truck before, so to help further assuage your concerns, here are some questions frequently asked by people planning moves just like you, along with the answers to those questions.
Will my personal auto insurance policy cover a moving truck rental?
While there may be a few exceptions, you'll probably be hard-pressed to find an insurance company for personal auto insurance that would extend that coverage to a moving truck. Instead, simply inquire with your moving truck rental company about purchasing additional insurance options so you can guarantee your stuff will be covered in the event of an accident.
Do moving truck rentals come with unlimited mileage?
No, you will be expected to pay for the mileage you put on the moving truck. For longer moves, your moving truck rental company might grant a certain amount of miles per day, or for shorter moves, you might end up being charged by the mile. Make sure you consider and plan for this, because there is no moving truck rental company with an "unlimited mileage" option.
Can I let my friend or family member drive the truck?
The person renting the truck is going to be held responsible and charged for any damages to the truck. If you plan to let someone else drive the truck and want to avoid this liability, make sure you purchase options for additional drivers and let the moving truck rental company know who the additional driver (or drivers) will be. This way, you're protected from liability if another driver has an accident.
Load it Up, and Off You Go!
Hopefully, you're now up to speed and comfortable with the process that goes into renting a moving truck. Once you find the right rental moving truck for you, you'll be able to begin packing up your things, loading up the back of the truck with your stuff, and getting ready to fill up the tank and take off to your new home in your new city.
In no time at all, you can be enjoying everything your new town has to offer for you, so load up your moving truck and get moving so you can begin this new chapter of your life.