The Threat of Property Theft in Relocations in Florida
Looking for a state that offers the perfect blend of great work and business environment, recreation and culture? Florida is your best bet. The sunshine state as it's fondly called is not just a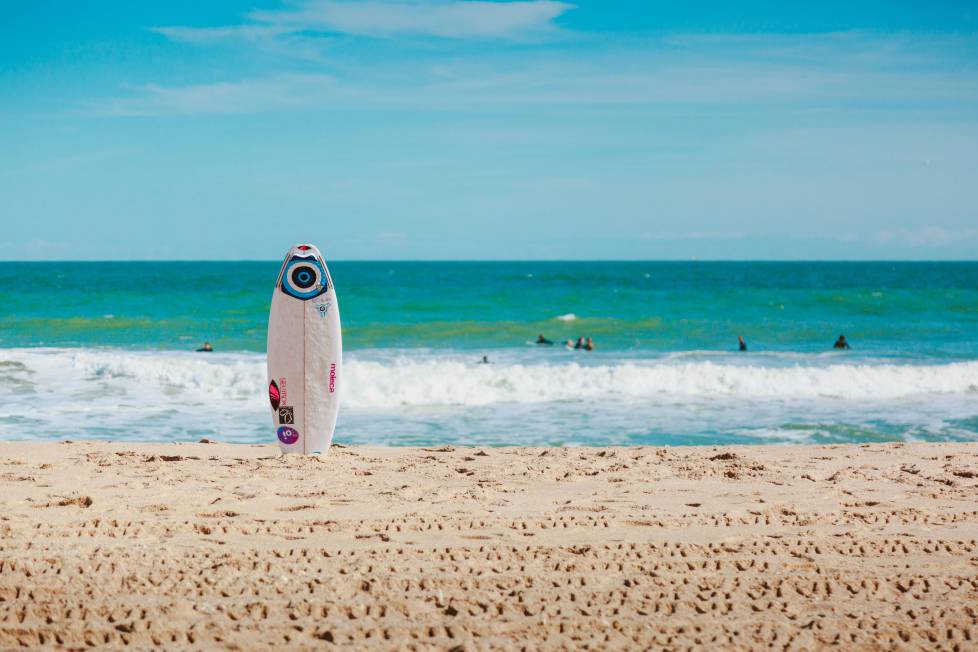 Looking for a state that offers the perfect blend of great work and business environment, recreation and culture? Florida is your best bet. The sunshine state as it's fondly called is not just a tourist destination it is a major hub of commercial and sporting activities with people trooping in and out of the city in their droves year-round. It is not just renowned for its beaches it has a warm climate and great educational system all of which make it a perfect abode for the bachelor and for the married. These reasons perhaps explain the high rate of relocation in Florida which is above the national average.
The sheer beauty and ambiance of the state coupled with the vast potentials for business all adds up in making the state a darling of moving companies It is not a hidden fact that millions of people switch residencies every year in America. According to the Federal Motor Carrier Safety Administration (FMCSA), about 15 million American households relocate each year.
However, there is a particularly worrying trend based on the analysis of this statistic and this is that Florida has the highest complaint rates recorded anywhere with the country. Of course, even the most well-planned move could yet possibly throw up one or two problems along the way but there is a particular complaint that reverberates in Florida much higher than any other states and this is theft of client's properties by personnel of some moving companies. Areas such as Palm Beach and South Florida which are some of the hottest destinations within the state have witnessed a sizeable number of reported cases of property theft.
Theft is not a matter to be taken with levity. It is hard enough trusting a company with moving your valuables and then just like a bad dream coming to reality, you find out that some of your valuables are actually missing. Certain moving companies capitalize on the transient lifestyles and the wealth of residents of places like South Florida to perpetuate their dastard act. This, of course, does not imply that every moving company in Florida is dishonest; NO, this is merely to say that out of many apples falling from the tree, some are bad and these bad few ones are working diligently to tarnish the image of the good ones. 
Not all theft is the fault of the moving company
It is necessary to clarify also that theft of properties may not necessarily be the fault of the moving company at least not directly! There are instances where some moving companies are trying to handle multiple movements within a day and as a result of trying to be fast certain properties could be left behind or fall off in the process of loading on to the truck. Also, in instances where the properties have to be transferred to another truck while the moving process is still on, due to haste, certain valuables may be overlooked.
Another major cause of theft often occurs when moving companies fail to get access to the destination the properties are going to. In instances where they unload the properties at the front of the house while waiting for the owner to come and open, passersby could nibble some of the properties away without the awareness of the movers.
Solution
You can never be too cautious when moving your properties. All hands must be on deck to ensure the process is as safe as possible but even with your best efforts, it's not improbable that one or two valuables especially the smaller sized ones could go missing. In the event of this happening, here are a few steps you can take to set in motion the process of recovery.
Check the boxes properly: In the case of theft, the obvious step to take is to accuse the movers of fraud; but this might not be the best move to make especially if you are yet to scrutinize the boxes well. The importance of this stems from the fact that in the event of relocation, some items could have gotten misplaced within the box. Items like trinkets, necklaces, wristwatches depending on how they were packed could very much go missing.
The next step to take upon the discovery of missing items is to file a claim. In any instance where there is an agreement by two parties where one undertakes to get a job done in return for a monetary reward, that is a contract and so far as you do not default on your own part then they are liable if any glitch or hitch happens in the performance of their own duties. File a written claim to notify them of your missing property and they would be liable to pay compensation for it.
The claim is to be written within 30 days and submitted to the movers after which they are expected to accept or deny your claim within 120 days. In the event of non-cooperation by the company then you can petition the Federal Motor Carrier Safety Administration (FMCSA) to enforce your rights. As a matter of fact, whether the moving company cooperates or not, it is better to still contact the Federal Motor Carrier Safety Administration (FMCSA) because they compile statistics of complaints by clients and this could help sensitize prospective clients on what to expect from these moving companies.
You have a role to play
Yes, you have a role to play in the safety of your properties in the process of movement. Ensure that every property of extraordinary worth is transported by you in person. This is your best precaution against theft. Furthermore, do not be in a hurry to sign or tick the inventory upon the delivery of your properties to the destination.
Check to see if everything is intact because after signing off that all the goods have been delivered, you may not be able to lodge any claims about the theft of property again. Also, it is better to get insurance cover so that if at all there is a theft, you would be able to get all your valuables back. Finally, do not be lazy; don't just hire just any mover. There are some with a track record of property theft in their history. Identify the good ones and the bad ones and deal with the good ones. It is better to be safe than sorry.
How to Protect Yourself from Movers
Florida is a rapidly growing state and it offers various reasons to move one's home from one location to another. Sadly, some movers engage in dubious activities that may lead to expensive costs or poor service.
Remember the tips below to protect yourself from these companies:
1. Get Written Estimates
There are lots of moving companies operating in Florida. Before you move, get at least four written estimates. State-to-state moves are priced based on the weight and distance involved. Local moves are often dependent on hourly rates. The estimate can be binding (the moving company assures the price) or non-binding (your total charge is only known after they determine the weight of your cargo or after loading your shipment onto the moving vehicle).
A binding estimate has more benefits since there are no hidden fees at the end of the move. Get several written estimates. This will not only allow you to make a comparison of prices across movers, but it will also help you figure out the amount your move should cost.
Be careful of too slow-moving estimates. If you find it too good to be true, it is likely a scam. Quality moving companies often ask for a small 'commitment' as a deposit after signing the contract. However, be careful of companies that ask for a large up-front payment or complete payment in advance.
Read Binding and Non-Binding Moving Estimate; Their Differences
2. Find out about Insurance Coverage
Find out about the type and level of liability coverage the moving company carries. A moving company with no sufficient insurance coverage for the workers places its customers at risk. If the employees are injured, the worker relies on the consumer for protection. Ask to see written evidence of insurance coverage. Find out about additional insurance for your shipments. You may need additional coverage to cover costly belongings damaged during a move. Contact your agent to find out if your move is covered in your homeowner's policy.
3. Be careful as you pack
If you perform your packing yourself, do a perfect and complete job. A lot of complaints arise after customers unpack and discovered damaged belongings. If the moving company is handling the packing, ensure you know the amount the moving company will charge for this service. Prepare to pay more for customer service.
Read The Best Room By Room Moving Checklist For Packing
4. Research the Company
Find out when the moving company has been performing the move and dig into its history (success and failures). Find out the kind of experience other people have had with the moving company by checking the Better Business Bureau website.
The regulation of moving companies falls under the management of the Florida Department of Agriculture and Consumer Services, Chapter 507, Florida.
To operate a business in the state, moving companies are required to register with the DACs and must possess insurance for loss or damage to household items.
Consumers may reach out to the Department of Agriculture and Consumer Services via 1-800-HELP-FLA to make sure the company possesses a license and to find out whether there are complaints against the moving company.
5. File a Complaint
You may file a complaint against a relocation company or mover with the Department of Agriculture and Consumer Services online via www.800helpfla.com or call at 1-800-HELP-FLA. In addition, you should copy the Attorney General's Office in your claim via their website www.myfloridalegal.com or toll-free via phone call at 1-866-9-NO-SCAM. Your complaint may be filed with the Florida Department of Agriculture and Consumer Services, which acts as the consumer complaint clearinghouse of the state.
3 Ways to Prevent Theft on Moving Day
Moving day can be an exciting moment but you should be careful as you transport your household goods. Opportunists know that you, your family, and your household goods are vulnerable this time. Concentrate on three chances for moving day theft as well as the ways to avoid having your valuable belongings snatched away from you.
Scenario 1:
With a lot of people coming and leaving your new home (friends, painters, old tenants, movers, landlords, cable & water workers, and so on) the open door at your new home is the ideal place for a theft to take place, unannounced, and quickly part with some goods.
Solution: Assign a 'secure zone' for your important belongings. Normally, this would be a space that doesn't have windows. If it has a lock, that's better. Have your movers or your friends kept the important belongings in this room before (or immediately after) the actual moving happens. This will make sure random people, even though they entered your home, cannot part with your precious items.
Scenario 2:
There are thieves out there aiming for your personal belongings, including your toiletries. Prescription drugs in particular are one of the popularly stolen belongings during a move. Prescription pain drugs can be sold anywhere and therefore an attractive chance for thieves. Designer perfumes also are a unique target.
Solution: Consider using a small piece of luggage to pack your important toiletries instead of using a tote or box. This way, you will be able to determine its location easily to protect it all the time (normally, in your safe zone) but also, a small suitcase will be a turnoff for thieves searching for medication.
Scenarios 3:
Identity theft can be a real problem when moving. As you move, you will possibly have a lot of papers containing your personal information than you normally do. Moving from one address to another or during a rush might have you lose guard and less secure with your documents as you often are. When your personal information got stolen and compiled, information can be sold on the street for some cash.  
Solution: Take care of all personal information and financial documents: such as bank statements, social security numbers, stock and bond investments, insurance papers, and birth certificates. Protect all vital documents in a special folder traveling with you or in your Safe Space. If identity theft ever makes you worried, click here to confirm that all credit charges on your file are legit.
FAQ
Can a moving company hold my shipments hostage?
Moving companies cannot by law hold your shipments hostage. It is a tough position that you don't want to find yourself in, especially when your household belongings are in their truck and are holding them hostage until you pay them a huge fee they demand.
How do I prevent movers from theft?
Just as mentioned above, assign a 'secure zone' for your important belongings. Normally, this would be a space that doesn't have windows. If it has a lock, that's better. Have your movers or your friends kept the important belongings in this room before (or immediately after) the actual moving happens.
How do I file a claim in Florida against a moving company?
You may file a complaint against a moving company or mover with Florida's Department of Agriculture and Consumer Services online via www.800helpfla.com or phone at 1-80-HELP-FLA.
How long can a mover hold your goods?
Storage-in-transit is an option for your shipments for up to three months. After 90 days, belongings are sent to permanent storage. Storage is a great option if you couldn't move to your new home for some reason. However, there are lots of other reasons why storage may be required when moving
Will movers steal your belongings?
Murphy mentioned that movers don't steal from shippers; He assures readers that after working for three decades as a mover, he never for once saw anyone steal an item from a customer. However, before you start being comfortable, you may want to prevent the movers from packing things like your socks and underwear.
What happens if your shipment gets lost by movers?
Responsible movers will act if any item got lost by them sing tracking, and in the event of that, they will reimburse you. Money will not bring back the emotional value of the item to you but it certainly reveals the right way for the responsible mover to handle this matter.
Who regulates moving companies in Florida?
The Department of Agriculture in Florida (Division of Consumer Services) regulates household belongings moving companies in Florida. All movers are required to be insured and licensed. Local moving companies in the state are required to possess an IM number.
Conclusion
There is a lot to consider on moving day but always remember these tips and you will feel a lot better as regards the security of your shipments. Also, ensure you are organized; don't leave items unattended to in your garage or leaving doors propped open when on breaks.