10 Safer Moving Tips You Can't Afford to Ignore
3 Safer Moving Tips You Can't Afford to Ignore Making a safe move takes only an extra bit of pre-planning to make sure it unfolds just as it should.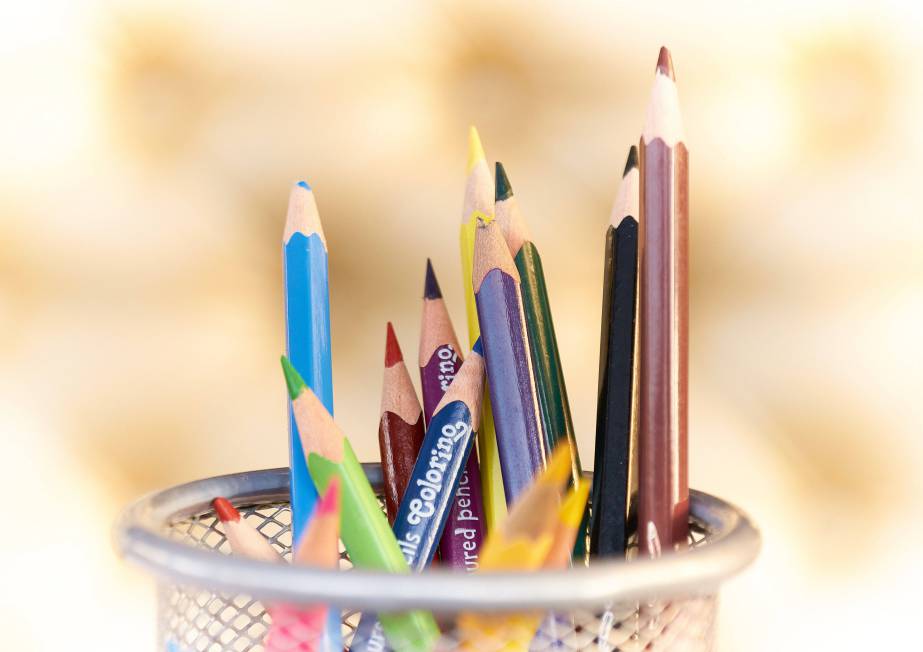 Moving can be a lot dangerous than you might think. It is tiring work, which, when combined with sharp packing knives, heavy lifting, and other tough factors, can end up causing a serious injury if care is not taken. This is even true if you are performing the move yourself and have decided to carry heavy furniture without assistance from professionals.
Protecting yourself when you move is so much as important as protecting your goods, which is why you should not take on any move without a better understanding of basic relocation safety tips.
While you can do away with some tips, you can't afford to ignore some essential safer tips. We've discussed some top tips to consider for your safety throughout the moving process.
1. Plan your Moving Day Early
Plan out the day of your move, well in advance to reduce risks. This includes assigning priorities to the room to first move, designating boxes and furniture for certain people, and finding the best methods to transport heavy belongings. For example, you may want to make use of furniture sliders or even hire professional local movers to transport particular belongings like your large appliances.
2. Have the Relevant Equipment
Two important tools that prove of great use for movers include dollies for lifting heavy belongings and non-stick mats to prevent falls. If you hire professional movers, they will come with these. Else, you need to either buy or rent them. Dollies reduce the stress of carrying many or heavy moving boxes; they will make it safer and highly efficient.
Lay down non-stick runner mats along the hallways indoor and stairs to reduce the chances of slips. Mats can also be used for outdoor spaces and are especially helpful in wet or icy situations where they may be slick on the floor.
3. Pack Carefully
You may think that you are a packing professional already, but we could write a wholly new article of ideas to have a safe interstate move specially focused on packing. Hence, it is a special thing, and it can be a lot of difficult. We will check few things that should help you downsize, save money and safely get your belongings to your new location.
Create an inventory list: Your items will be spread over states, so you must know your belongings. And if you have everything in one place, it will be easy to determine if any item is missing
Find out what you will place where: You must be certain all of your furniture will rightly fit in the new home. Measure the number of open floor spaces that exist houses, and move from there. It is highly reliable than handling it by square-footage.
Downsize: Long-distance relocation attracts charges by weight, so the fewer goods you have, the less your cost. Consider the things you don't need, and sell them or give them away to those in need.
Consider the distance when packing the moving boxes: Remember that these will travel a far distance. So, make sure you put a lot of padding inside, but also place a label on them. This will make sure your shipments are safe, and you will ensure clarity.
Allow the professionals to take care of it: You might be a good cargo Tetris player during packing for a move, but packing for a move is a different ball game. Therefore, there is nothing wrong with allowing professionals to handle their job.
Don't over-pack: Just because you can pack 100 pounds of books in that average-sized box doesn't imply that you should. Moving boxes are specially designed to contain a particular number of weights, and exceeding that can cause strain or injury on your knees, back, and other joints.
Generally, avoid packing above 50 pounds in a small moving box, 65 pounds in a medium-sized moving box, and 70 pounds in a large moving box. Extra-large moving boxes should be used for large (but not heavy) belongings, such as clothes, linens, cushions, and comforters.
Wrap your sharp objects: Not taking proper care to wrap up and secure your knives, gardening supplies and other sharp objects can give rise to cuts during your packing and unpacking, and can also lead to belongings poking out of your packed moving boxes dangerously. Make sure you protect yourself from sharp corners by wrapping up these types of belongings in bubble wrap and/or packing paper. For additional protection, grab a dish towel and wrap the belongings up, keeping it safe on there with a rubber band.
Double tape all box bases: No matter whether you've purchased brand-new moving boxes for your relocation or you've managed to secure free relocation boxes in perfect condition from friends and local retailers, the ideal moving safety by rules advise that you should keep those cardboard boxes safe once more for extra protection.
Generally, most cardboard boxes should not be packed beyond 50 to 60 worth of belongings. Be sure to remember not to over-pack your cardboard boxes or you may be at the risk of damage and likely cause personal injury if a moving box breaks under its weight. To be safe, make use of quality packing tape to add more strength to the base and the sides of every packing box before you fill it up.
Read How to Pack For your Upcoming Move?
4. Keep your Little Ones far from the Moving Day Stress
Your main goal during a move is to ascertain the safety of your family, and pets, of course. Moving big and heavy belongings like furniture pieces, moving boxes and home appliances is a big deal, and your home should indeed not be where people play on your moving day as well. Make sure that no one is running, no matter who they are, during the process of carrying large and heavy items around.
Ask someone you trust to take care of your children and pets for you – in a room far from the packing and moving process. If possible, ask a family member or friend to take care of your kids in their own space.
5. Make your Exit Routes Safer
Our safety tips as you continue your move with something you may not consider until it gets too late – ensure all paths, stairs, hallways, and outside areas don't have any barriers – potential hazards that can affect your moving day safety.
Perform an inspection round the route you plan to use to transport your large and heavy belongings out of the old house in the direction of the truck. Get rid of every scattered box on the way; make sure they are free of water, mud, ice, and snow. Clear off any debris on the ground or cut off tree branches that are protruding outside the home that could cause a major issue on your moving day.
6. Protect your Back
Make use of the right technique when lifting heavy belongings to protect your back. Don't bend or arch your back while lifting heavy items. Back injuries on the day of your move are relatively frequent, like strains, herniated disks, and pinched nerves.
Prevention is the best cure. So, squat down with your legs to reach the box. Then straighten your legs to lift it and keep your back straight as you do so. Do it like this: make use of the strength of your legs when you are lifting heavy stuff. Bend your knees, keep your back straight, and make use of your body's strongest muscles (the leg muscles) as the device for hoisting.
In addition, keep your base feet balanced and stable – make sure they are shoulder-width apart and adjust one of your feet to be a bit forward. Remember that personal injuries on a moving day can happen suddenly, so you need to be so much careful when taking care of heavy belongings.
7. Keep the Children Safe
If you have children, ensure they are busy on a moving day. Have them stay with a friend or a parent monitor them because they can easily get injured by moving equipment like heave machinery or box cutters being used. The older children can assist with packing moving boxes, but ensure they don't lift them.
8. Dress for the Task
Moving can be a bit messy, so ensure you are putting on something that you can easily move around in and you don't mind getting stained or dirty. Ensure anything you are putting on is not too baggy – loose clothing can get stuck on moving supplies or between boxes or sharp corners of furniture. Always put on close-toed shoes when you relocate to prevent cuts and scrapes on your feet.  
9. Stretch all Through the Day
You are more prone to injury with tight muscles and limbs. Endeavor to stretch all through your day to keep a loose body, especially in the morning before starting the day's job as well as at the end of the job after moving. If you have identified an area to be giving you a problem, such as your shoulders or knees, make sure you concentrate on those parts to avoid and relieve any discomfort or stress.
10. Eat Properly and Stay Hydrated
There is no complete list of safety tips without talking about the importance of eating properly and drinking adequate water when moving. Not doing either could cause exhaustion, a cloudy head, and weakness, all factors that your chance of getting injured and into accidents. Ensure you take breaks for a full meal and to make healthy energy snacks available, such as nuts, grain crackers, and protein bars. And always drink water, even if you don't feel so much thirsty. Definitely, you will need; it is better than suffering from side effects of dehydration, like stress on your cardiovascular system and decline in brain function.
Additional Safety Tips for Moving: Be Protected from Rogue Movers
You must know how to avoid injuries during your move (above is a list of the popular moving injuries). In addition, you must take care of your items and prevent them from any kind of property damage too. However, one of the best safety ideas during a move is to remain safe by avoiding bad moving companies – dishonest movers that will make effort to scam you.
Click to see the famous moving scams and how to remain completely protected when selecting a professional mover. Regrettably, dishonest moving companies must do everything in your power to protect your relocation against moving scam. There are just two ways to be certain that you are working with a well licensed and sufficiently insured moving company which are:
Extensively research moving companies on your own before you hire their services (make demand much time) and
Ask for moving quotes from reputable pre-screened local movers (easiest and fastest way).
Are You Worried about the Professional Moving Cost?
See, your hospital bill (if there is an injury) is probably higher than the cost of hiring professionals. And, surely, we know costs are not always the major reason you choose not to hire help. In some cases, you need assistance exactly when needed, and don't want to request quotes, read too many reviews, and have to wait around for assistance to come. We make it easy for you to relocate anything you want, anytime and anyplace you want it.
Conclusion
Staying safe when you are moving needs preparation as well as common sense. Follow all the moving safety tips mentioned up here to make sure that you are doing all you can to prevent accidents and injuries. Your actual needs are right there with your moving needs, so prioritize them and do all you can to move as safely as possible.