Top 5 Tips To Calculate Moves Cost
Moving costs are a big part of working out what is most important in relation to your move. You need to be sure that you can get your family and all of your stuff to your new home without a lot of trouble.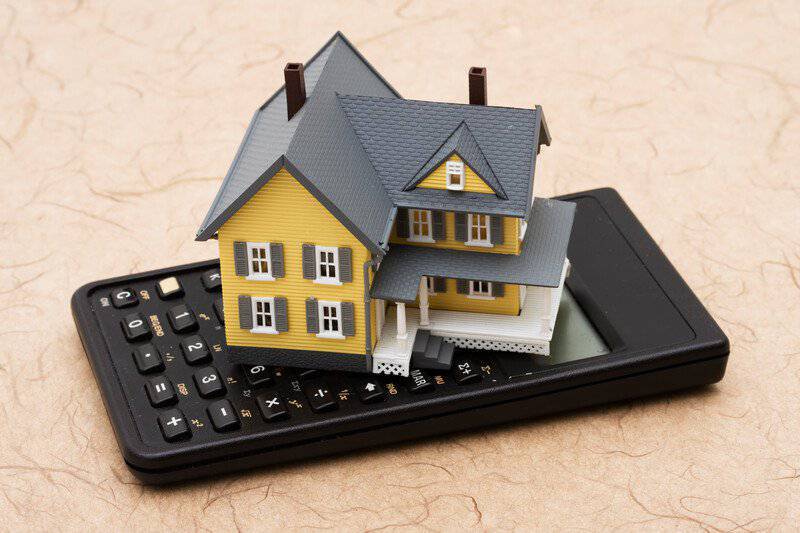 Moving costs are a big part of working out what is most important in relation to your move. You need to be sure that you can get your family and all of your stuff to your new home without a lot of trouble.
The internet is filled with resources related to getting your move costs sorted out. You can learn a lot and know that you're getting accurate numbers that can help you to stay ahead of problems. But, you may feel like you don't have the entire picture, at first. How do you help that?
So, how much do movers cost? In this article, we're going to give you 5 tips that you can utilize in order to calculate the cost of your move and to ensure that your move isn't going to cost a lot more than you expected it to.
Be Flexible With Your Moving Day
One of the best ways to make sure that the cost of your move is as low as possible is related to flexibility. The more flexible than you are with your moving date, the easier that it's going to be for you to actually work out a budget that makes sense for what you're trying to do.
There are a few times to be aware of when you want to be sure to get the best price. Try to avoid moving in December or January, because that's typically when people relocate. You also want to avoid May and August (and honestly, most of the summer) because that's a popular time due to colleges. Your cheapest months are going to be February, March, April, October, and November.
As you look at the week, try to avoid weekends. If you're able to move mid-week (Tues/Wed/sometimes Thurs), you're going to get a better rate. Movers are much busier on the weekend, and they end up charging a higher premium on those dates to account for it.
During the month, shoot for the middle of it, if you can. The beginning and the end are typically hard to schedule and work out with movers, and they could cost you more as well.
This also allows you to pick your local moving company without a lot of problems. The more flexible that you are, the more likely that they'll be available – and that makes your decision-making process even easier than it would have been otherwise.
Use a Moving Facilitator
Before you just go to one of the dozens of interstate moving companies that you can choose from, consider checking out a moving facilitator as an option. Many times, they are going to be your best choice when you want to save money and compare company costs.
Facilitators are a sort of liaison between you and the moving company in question. They get you multiple quotes at the same time, which means that you'll spend much less time jumping between websites and comparing quotes. This, in turn, saves you a lot of time and stress while choosing a company.
This gives you a number to work with (which we'll be discussing more next) so that you can start budgeting for your move. That sort of flexibility makes it a lot easier to choose what is going to be best for your situation.
Don't Be Afraid to Use a Moving Cost Calculator
A moving cost calculator is going to be able to give you a lot of information. Some of them are more complex than others, which allows you to get a more accurate result when all is said and done. You can put in more details and, thus, get a better picture of it all.
Many moving companies, including facilitators and brokers, will provide a moving calculator on their website that you can access. This is even better because those numbers are going to be true to what the company charges for a move and how they want to take care of things.
Get Rid of Some Stuff Before You Move
One of the ways that movers try to sort out how much a move is going to cost is to look at how much stuff you have (which we'll talk about more in the next tip). Because of that, you may want to be sure that you get rid of some stuff before you move to your new home.
Packing early on will do a lot of things for you. First, you won't feel as rushed as you would have otherwise. You can put together a packing list and be methodical about how you pack everything in your home. For example, you'll have more time to just take a day dealing with your décor, which can be hard to fit in boxes with other, more traditionally shaped items.
As you pack, you also want to be sure that you're sorting as much as you can as well. Now is the time for you to look at what you have and make sure that all of it is being used and/or enjoyed as it should be. If there are things that you don't really use or that are just wasting space in an attic or closer, then it's time to purge.
One thing that you can do is have a moving sale for those items. If you go that direction, then you will find that it's a lot easier to just get rid of things and to make a little money on the side. Then, in turn, you can take the extra money that you earn and set it aside for moving day. In the long run, it'll be a lot easier to get all of that taken care of in the way that you want to.
You can also choose to donate items as well. In many instances, you can connect with the nonprofit that you're donating to and they can help you to get everything to them. This is especially useful when you have furniture and other large items that you wish to donate to them. They may be able to come with a van or truck so you don't need to deal with any extra hassle.
Why does this matter with moving costs? The less you have, the less your move will cost because it'll take less time, less gas, and less space. Your estimate will be lower, and so will the final cost. 
Insist on an in-Home Estimate
You don't want to be in a situation where it's going to be difficult for you to figure out the cost of your move. So, if you have a company that you want to work with, be sure that you insist on getting an in-home estimate so that you don't get blindsided when your move is complete.
There are a lot of things that they will need to look at in order to give you an accurate in-home estimate. In many cases, they are going to go through your home, see how much stuff you have, and put together a basic inventory so that they can give you some accurate numbers related to your move.
You want to be sure that you ask whether the estimate is binding or non-binding, and how it's written out in the contract. If you don't, you could end up in a tough spot when it comes time to pay for your move.
Frequently Asked Questions
How much should I budget, on average, for a move?
Budgeting a move can be tough, and you need to consider all sorts of factors as you work out the best way forward. Interstate moves can be anywhere from $1500 to $5000, depending on the distance. If you have a 4+ bedroom home, it could end up costing, even more, to take care of things. That's why it's essential to get estimates from a moving cost calculator ASAP.
Can I save money if I move?
Sometimes. If you're not moving that far from where you live right now, then you may be able to take care of everything and save some money in the meantime. But, if you're moving farther away, you're often much better off searching through interstate moving companies and letting them deal with the hard stuff.
How soon should I start packing for a move?
As soon as you know that you're moving, you want to start to get the ball rolling with packing. There are so many things that you need to try and get dealt with during packing that the earlier you do it, the better off that you'll be. You'll be less stressed and more prepared for moving day if you get things done early on.
Start Comparing Now
As you start getting ready for your interstate move, your budget is going to be of the utmost importance. Take your time to learn as much as you can and see what's available for you. In the long run, you'll be able to find a great local moving company and stay within your budget for your move as well.