What Local Companies Are Best For A Commercial Move?
Your business is growing, which is a really great thing, but there are a lot of questions that may arise as a result of it. In many cases, you are looking at all sorts of information as you try to determine what may be best and how you're going to get everything done within a reasonable amount of time.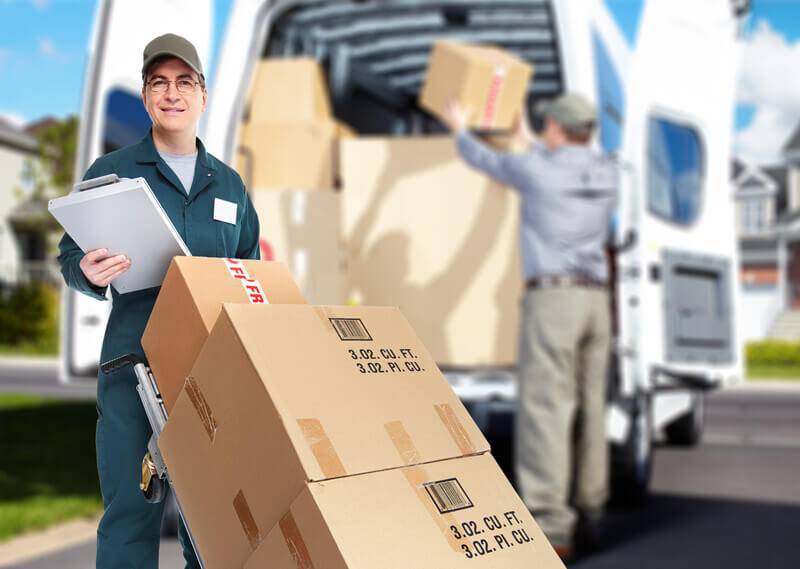 Your business is growing, which is a really great thing, but there are a lot of questions that may arise as a result of it. In many cases, you are looking at all sorts of information as you try to determine what may be best and how you're going to get everything done within a reasonable amount of time.
More often than not, you may want to expand your employees or your services, but you just ran out of space. It's time to expand and find something new that you can trust and work with more effectively. So, moving is in your future.
How do you find local movers that can meet your needs and help you out? In this article, we're going to explore what you need to determine as you hire local moving companies that can assist you with commercial moving needs.
What Do You Need to Move?
Before you even start the process of sorting out who is going to move your business, you need to do a really good look at what sorts of things need to be moved in the process. Every business is different, so it's essential to take some time and really look at what it is that you may need and how long it'll take to make sure that it all happens.
Put together an inventory list. That way, when you finally call in companies to start doing quotes for you, you can hand them an inventory list. It'll help the process to go more quickly and it'll help them to have a better idea of what sort of work that they're looking at here. It's a win-win for everyone that is involved in the moving process.
When Do You Need to Get Things Done?
Time is of the essence, right? You don't want to start connecting with movers until you know a date on either end of your move. Whether it's the day that you're supposed to be out or the day that you're allowed to move into your new building, that information is going to be important as you start scheduling things out.
Local moving companies do most of their work on the weekends unless they specialize in commercial moves. Businesses are a lot more likely to move during the week, and moving companies will accommodate that process as best as they are able to do so. Also, if you schedule your move during the week, you may end up spending less than you would have on the weekend.
What About Industrial Locations?
Industrial moves are similar but different from commercial moves. In many cases, you're still moving a lot of furniture, confidential items, and electronics. But, it's typically in much higher quantities than what you would typically see in an office or a small business space, so you may need more trucks and movers to get everything accomplished.
Another consideration is what sort of industrial space that you're looking at. If it's a warehouse or a pick-and-pack facility, then you will likely have to move your inventory and the electronics used in order to sort and pack the inventory so that it's sent out. This takes a lot less expertise.
If you're moving a space where you assemble some sort of machinery, then it's going to be much more complicated – and probably a lot more expensive, as well. You need to find a company that really knows how to deal with machinery, how to disassemble it, and how to carefully move it. Plus, they need large enough vehicles to deal with it.
All in all, industrial moves are a really big deal and you may need to do some research in order to figure out exactly what it is that is necessary in this context. A local moving company that specializes in industrial moves is likely going to be the option that causes the least stress and that is going to get the job done the right way the first time around.
Will Your Business Be Opened or Closed?
This is a question on everyone's minds as they work out what is necessary for their business move. Some businesses will try to continue doing business as usual while they are relocating. Typically, these companies do a lot of their work online, so they can work from home or in temporary spaces.
A place like a restaurant or shipping facility may have some issues, however. In those cases, you may want to schedule a break or vacation for about a week or so (depending on what you decide with your moving company in regards to how long it takes). That way, customers and clients know that you aren't around, and employees can take the time off for vacation or other things. 
Be sure that you give a little bit of notice in either situation, however. You don't want to blindside everyone associated with your business because it just up and closed one day. You also don't want to stress your employees if they don't expect movers to take their desk in the middle of a shift if you stay open. Plan in a way that makes sense for everyone.
Are You Going to Need Storage?
If there is any sort of delay or you are downsizing, you may be in a situation where you need to deal with storage of some type. And, as a business owner, you'll likely need more storage than if you were trying to deal with a more residential type of move. How do you find that?
Many places that offer storage are going to have multiple sizes of units available, and you can probably get multiple units if you need them. They go from approximately the size of a small closet all of the ways up to a medium-sized one-car garage. The storage company can recommend what size is going to be the best option for the items that you are going to need to store away.
Some moving companies are going to offer storage as part of what they have to offer, allowing them to take care of both moving and storage options and saving you a lot of time and energy. Other companies may have a connection with a storage company in the area, or you may have to work it out on your own.
Are There Confidential Things to Consider?
One of the most complex things that you need to consider when hiring commercial movers is how you're going to deal with issues of confidentiality. The fact of the matter is, there are a lot of things that your movers will be taking from place to place, and you need to be sure that anything informational is going to be safe and secret.
This is especially important if you're someone that owns a business that uses information in some way or another. For example, if you work in the medical field, in mental health, or in a business that takes Social Security Numbers and/or credit card information, you need to be absolutely certain that you cover everything in regards to confidentiality.
Moving companies that do commercial moves regularly will likely have something in place – paperwork that they sign, or something that is a part of the contract that they've put together. Otherwise, you may need to put something together so that you can ensure that anyone and everyone who works on your move can keep that info as private as possible.
Frequently Asked Questions
Do I need a special company for my commercial move?
It depends on the nature of your business. If you're just moving some furniture and a couple of electronics, then any moving company should be able to take care of everything. But, if you've got a more complex move that includes much of what we talked about here, you may find it easier to find a local moving company that specializes in this work.
Could I do a commercial move on my own?
Once again, you want to consider the nature of your move. If you work alone and/or you have lots of large things that will need to be transported to your new business location, then you probably want to pay extra so that you can have movers deal with it. You can prevent workers' compensation cases and other problems if you just hire out.
How long do commercial moves take?
It depends on the size of your business. Some businesses can do it in a day or two; others take weeks to complete everything. When you hire your moving company, you can start talking about your options and how long they feel it will take to move everything.
Business Relocation Options
As you can see, there are a lot of things to explore and consider when relocating your business. But, if you take your time and figure out what you need to do, you can find the right local movers and know that you're taking care of things in a professional manner.