Which Moving Company Is Good For Local Moves?
It may sound odd to think of yourself as shopping for moving companies when you're planning a move, but this is exactly what you're doing. When you want to move into a new home, one necessary step is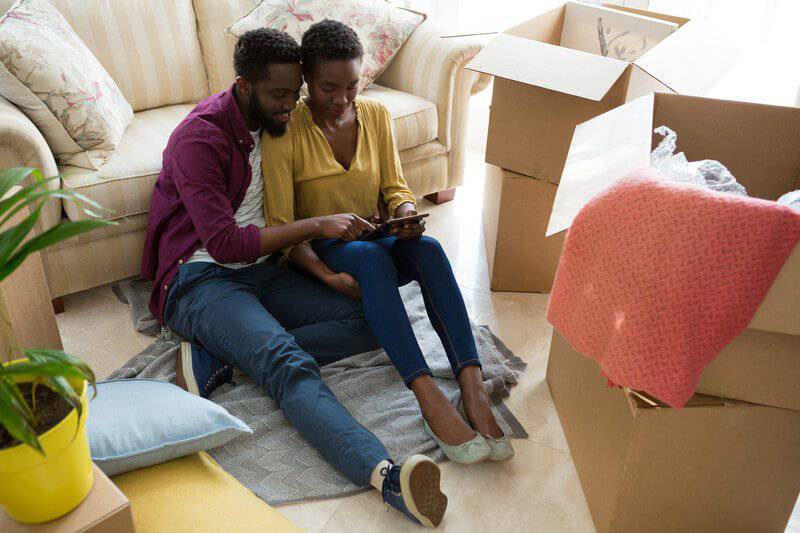 It may sound odd to think of yourself as shopping for moving companies when you're planning a move, but this is exactly what you're doing. When you want to move into a new home, one necessary step is to browse the available moving companies in your area to find the one that can best handle your move.
If you don't look at several different moving companies, you can end up settling for a company and the quality of services rendered may not be as high. To make sure the movers you work with are the highest quality and best fit for your move, you have to ask yourself which moving company is right for you and why.
Let's look at how you can find the best moving company to handle your local move and get your items to their intended location unscathed and in one piece.
Research Local Movers
Before you enter into any agreements with moving companies, you should do thorough research on them. Each moving company you are considering should be reviewed. The process is not long, though, so don't feel deterred by thinking that it will take several hours to gather the information you need. On the contrary, you can find out all you need about a company in under fifteen minutes.
When you are looking into local moving companies you are considering, there are two things you should pay attention to: their experience and their licensing and insurance.
Experience: You could work with a new moving company, but there is no way of knowing the quality of their services and team members. Experienced companies that have years of moving experience and training under their belt are more capable of handling a wide range of situations.
Licensing & Insurance: Moving companies should hold the proper licensing and insurance if they are to perform your move. You can find this information by looking up the company's USDOT number, which is given to all movers.
Read Reviews of Moving Companies
The internet is a valuable resource for billions of people around the world who use it to make purchasing decisions and find information about organizations. One of the tools the internet offers is online reviews, which are written by individuals who have worked with the company and chose to share their experience with others.
Online reviews can be a good source of information and help you gauge how well you may work with a company, but you should also use discretion to make sure that reviews are not fake or exaggerated. Individuals may also post negative or positive reviews for reasons other than the services received, so take them with a grain of salt.
There are various places you can look to find reviews, including the Better Business Bureau and moving review websites. When looking at reviews, look for ones that mention the specific services you need as well, which gives you insight into how they will handle your move.
Get On-Site Estimates
In-home estimates, also known as on-site estimates, are performed on your property to give you an accurate quote of the costs you can expect for moving services received by the company. The quote you get is based on your items, which will be inventoried by a member of the moving company when you are considering their services.
When a walkthrough is being performed, make sure that the professional gets a look at every area of the home in order to make a proper inventory sheet. If there are items that you do not want to move, make sure you let them know so that the items will not be added to your moving quote.
You can also get quotes done online, but these are often not as accurate as on-site quotes. There are some companies, however, that allow users to make their own inventory list online and use this information to calculate quotes (moving cost calculator) for individuals that are planning their move. You can also provide movers with photographs or videos of your home to get a remote quote.
Consider Moving Services Available
Moving companies offer additional services to make the process of moving an easier feat. While you can settle for the basics, there are other services that can make moving out of your old home and into your new home a piece of cake.
A few of the moving services you may consider adding to your move include:
Packing & Unpacking: With so much going on in life leading up to your move, packing or unpacking your belongings can be overwhelming and take more time than you have available. Local moving companies often offer packing and unpacking services, allowing you to rest while knowing your items have been packed by professionals and are in safe hands.
Special Handling: If you are the owner of fragile items, extremely valuable items, pieces of artwork, antiques, and other items that can't be packed up like the usual household item, special handling may interest you. These items will get more care and may even be packed in specialized crates to keep them safe from harm during transit.
Difficult Maneuvering: When large pieces of furniture or equipment cannot fit through your doorways, things can easily become problematic. Moving professionals, however, can get your items into the home using the windows or by disassembling and reassembling items.
Ask About Extra Fees
Some elements of your move may result in paying more than you originally expected, but this is not an uncommon happening. You still, however, should speak with movers about fees you can expect to see on your moving bill when it is time to complete your move.
The best moving companies will give you the complete rundown of what to expect in terms of your bill when moving your belongings, including extra fees you may incur based on the specific circumstances of your move. Some companies won't tell you until you ask, so be sure to ask as many questions as possible about your move and their fee policies.
Some of the things you may incur fees for include movers having to climb stairs or walk a long distance to move items to and from the vehicle, moving heavy pieces of furniture, or using moving equipment supplied by the company. Get a full understanding of all that you could be charged for by asking movers about the moving fees they typically charge.
Review Paperwork Before Signing
You will be going through a lot of paperwork when arranging for a move, so it is essential that you do not sign anything without thoroughly looking it over. Do not sign any moving contract that is blank and make sure that you understand your spread dates, which are the days in which your move will be completed.
Look over every detail so that you are not stuck in an agreement that you no longer want or need and to ensure that you understand what you are agreeing to in the first place. Make sure that all of the information regarding your move is written down, including the costs, so that you have a solid idea of exactly what is to be expected of the movers.
Don't feel pressured to enter into a contract, either, simply because the moving company wants you to. Take your time, do more research, think about things, review the paperwork, and make a decision on your own time. By doing so, you can ensure that you're comfortable proceeding with your move.
Local Moving Frequently Asked Questions
When is the best time to complete a move?
There is no guideline on when the best time for you to move is, as it depends on your availability and circumstances. If you will need to move at a certain time, it is best to schedule your move around that time so that you meet any deadlines you are responsible for.
When are moving companies busiest?
The busiest times for moving companies are May, June, July, August, and September as well as the beginning and end of each month and the weekends. Holidays can also be a busy time for movers, so expect to find less availability around these times.
How are local moves and long-distance moves different?
A local move is a move that doesn't require movers to go past a certain distance, which is typically about 50 miles. Long-distance moves are moves that are either over 50 miles or moves in which your belongings will cross state lines.
What if I have to change the date of my move?
If your moving date needs to be adjusted for any reason, contact your movers immediately to make arrangements. Oftentimes, movers have no problem rescheduling your move so that it is more convenient for you. However, you should note that during prime moving times you may have less flexibility.
Find the Best Local Moving Company
When moving with the help of pros, you shouldn't just look for the best moving company – you should look for the best local moving company for you. In order to find the right local movers, you'll need to do research, ask questions, get in-home estimates performed, and review any paperwork given to you by the moving company.