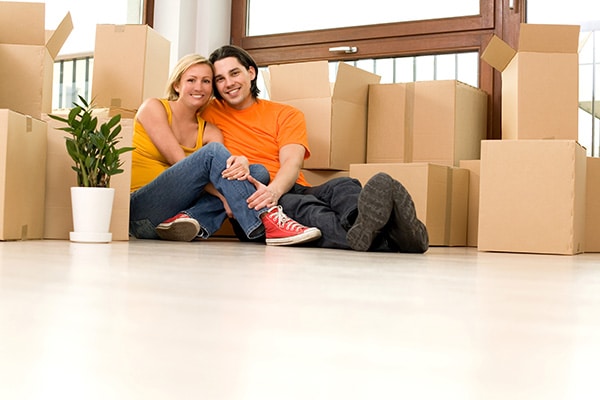 Frank's Express Inc.
2

Years in Business

5

Trucks

3

Workers
Detailed Rating

Kindness

Precision Time

Problem Solving

Pricing

professionalism

Our mission at Frank's Express is to be upfront with you, and we're devoted to providing impeccable customer service from start to finish. Customizing your move and supplying a team of rigorously trained moving professionals along with our storage facilities allow us to handle anything that comes our way.We put honesty and quality service into every move, every time. We do a wide variety of local moves, including apartments, single-family homes, retirement communities, dorms, condos, and many more! Our movers are trained to protect your belongings and your home – all pieces of furniture are padded and stretch wrapped free of charge, ensuring your items and home are damage-free at the end of your move. Having added stress about packing up your home prior to moving? We've got you covered with our full-service packing and unpacking services, too. Long-distance moving causes many overwhelming aspects to think about, and we are here to provide you with customer service that fits you perfectly. With our expedited long distance service, the movers who load your belongings into the truck are the same movers that make the drive and unload your items at the new location.

Services and Handling

Packing

Unpacking

Local Moving

Storage Services

Compliance

General Liability

Policy: USA4173127
Coverage: $2,000,000.00

Automobile

Policy: CNY-000-5346-312-17
Coverage: $3,000,000.00

Workers Compansation

Policy: K23631807
Coverage: $100,000.00

Cargo

Policy: IMP-123-15-24
Coverage: $25,000.00

Licenses

| Branch Name | Address |
| --- | --- |
| Frank's Express Inc. | Frank's Express Moving, Smith Street, Brooklyn, NY, United States |
Reviews

Jon T.

I hired this company to help me with a small move from Brooklyn to Queens. I found Tatiana to be thorough and professional over the phone, and she had no...

Albert Hecker

RUN AWAY..This guy is a fraud.. He will screw you on price. Don't believe them. I was told I would have an empty truck to clear out my storage unit. Truck was half full when it arrived. Needless to say they tried to charge me more and they did.. I was still unable to load half of my belongings. I got charged for 1200 cu feet.. there was only 800 cu left on 26 foot truck.. they took one of the two customers off the truck before arrival then moved my belongings up into the truck to appear to occupy more of the truck.. he is a scam artist and a liar to the customer and to the people that contract him.. Screw this guy and don't trust him or his company or the movers that he hired.. they speak Turkish and talk about you right in front of you. RUN AWAY.. HIRE A DIFFERENT COMPANY.. ANYONE BUT THIS SCAM ARTIST.. YOU'VE BEEN WARNED. Your belongings will show up thrown all over the truck falling all over the place broken and scratched.. what a joke. Good luck with this loser Frank

Yulissa Hidalgo

Frank's Movers were kind, efficient, and very honest about their prices. Suleyman, Michael, and Oscar were caring with my belongings and intentional with their packing and unpacking. They dismantled and put together my queen sized bed in record time. Thank you so much Frank's Movers for your extraordinary work! I recommend this to everyone.

Chris Connors

Firo and his team are excellent. They were efficient and professional. I recommend them to anyone considering the use of a moving company. You will be pleasantly surprised.

Sergei Nerubenko

Not upfront about the charges. Be aware.

prank joker

Cool

Pepper F.

On time, kind, careful. We had a last minute move and they managed under difficult circumstances. They were easy to get in touch with and responsive. As I...